- - - - - - - - - - - - - - - - - - - - - - - - - - - - - - - - - - - - - - - - -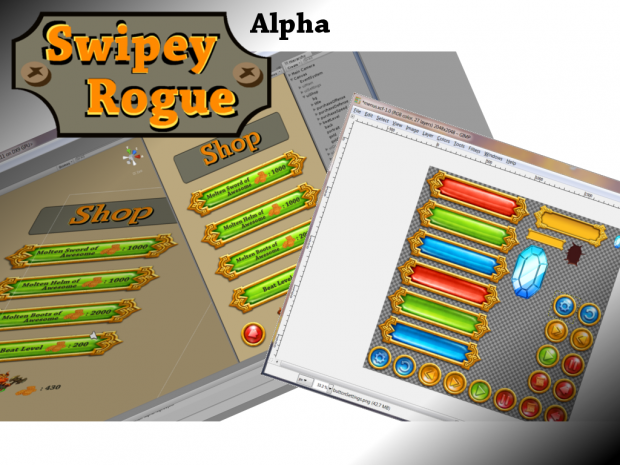 Current Development Logs:
Devlog 1 - Introduction
Devlog 2 - Video Update & New Dungeon Tile
Devlog 3 - Props & Loot
Devlog 4 - Composer, Progression & Videos
Devlog 5 - 2D Art Overhaul Begins
Devlog 6 - Video, New Enemies, 50 levels!
Devlog 7 - Video, Stats & Accomplishments
Devlog 8 - Heavy Construction
Devlog 9 - Road to Beta
Devlog 10 - In-Game Shop & Menus
Devlog 11 - Services & UI Progress
Devlog 12 - Beta!
Devlog 13 - Frozen Area Preview
Devlog 14 - HUD Finalization
Devlog 15 - Gadget Area Preview
Devlog 16 - Magic Area Preview
Devlog 17 - "Free Running" Mode
Devlog 18 - Rank-Up & Perks
Devlog 19 - Full Soundtrack
Devlog 20 - Free Running Polish
Devlog 21 - Finishing Up
Devlog 22 - Last Additions
Devlog 23 - iOS Submission
Devlog 24 - Prize Codes
Devlog 25 - Making a Press Kit
Devlog 10 - In-Game Shop & Menus:
I'm back! I was out of the country for a little while but I was able to continue development. Regardless, I'm glad I'm home so I can really get work done. Lots of little work going into the game lately. It's the details that take the most time. I'm still working hard with Anthony Coito to replace all the 2D art. He's been making some great work and I'm putting it into the game as fast as he gives it to me. Also, I've completed the in-game shop where you spend your collected gold on unique buff items per world area.
In-Game Shop Completed!
Yay!

Many testers have been asking me: "What's gold for?" Well now I can reveal the shop! It's very basic looking right now but all the functionality is in.
Basically, you collect gold in the levels by smashing crates and you can spend it at the shop. The shop sells 3 types of permanent buff items. One to increase your attack, one to increase your defense, and one to increase your speed. These items exist "per world area". So you can save up for the attack buff in the Molten area and it will work forever in the Molten area, but you'll need to buy a different one for the Frozen area and so on. The speed buff is so fun!

You can also spend gold to pass any level that you can't beat so you never get stuck. Prices will be fair but will require some work in the game to save up. NO REAL MONEY PURCHASES! All shop purchases are done with in game gold. There will be no continuous payment IAP structures in this game BECAUSE THEY SUCK. PERIOD.
This video demonstrates the items in the shop and how they affect gameplay:
And here's a preview image of the shop menu in development.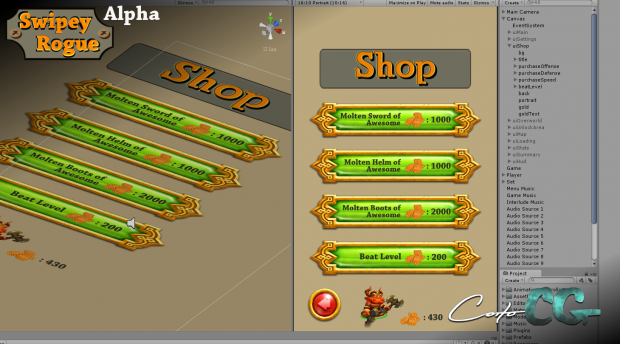 Continued 2D Art Overhaul
Anthony continues to pass along great looking updates to all the UI elements. We've finalized all the round and long buttons so I've replaced them all and put them into a spritesheet to optimize their memory footprint and performance (reduce draw calls).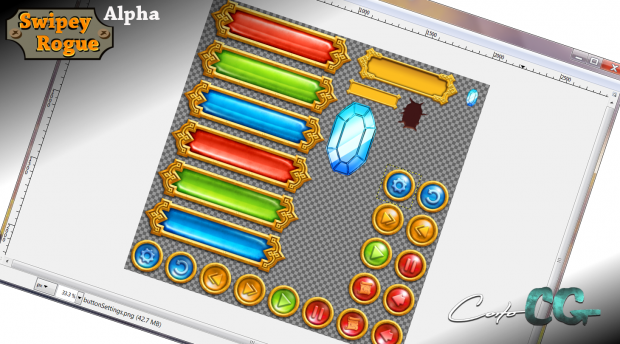 The Main Menu has had a face-lift with its new background image and new main buttons (logo is still temp, and I changed to using the blue buttons now for the main menu, this pic is already out of date):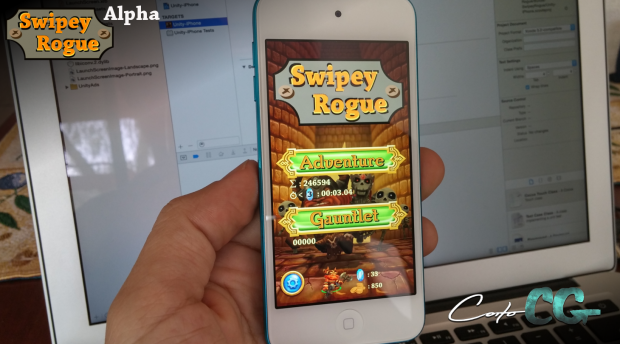 The scrolling progression maps for each world area have updated room and challenge gem icons (the parallaxing rocks are still temp art):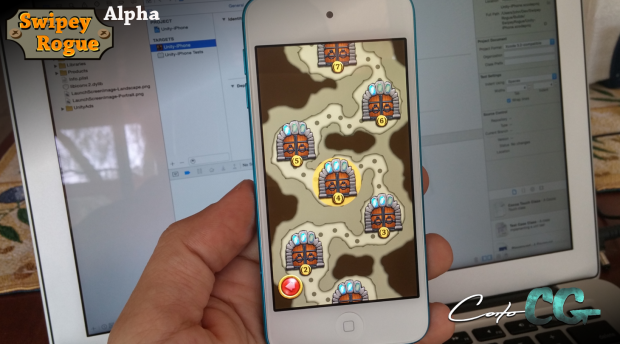 The Room Summary screen that is used when viewing a room from the map, or on pause / death / success, has updated art with the completed panel element and all the round buttons.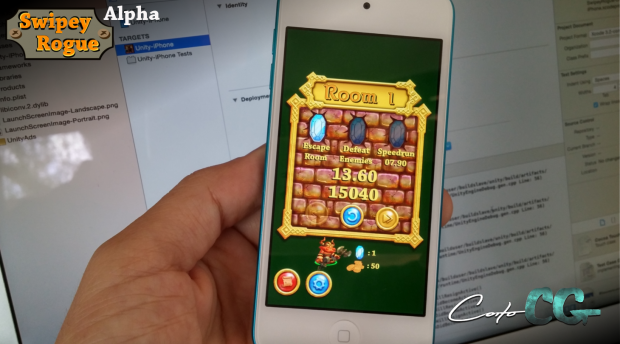 Thanks!
As always, thanks for dropping by and taking an interest. Indie dev is tough! Gotta keep motivated and focused and believing in myself that I'm not crazy for quitting my job and going so long without an income. Big props to all indie devs out there. Keep at it! :)
- - - - - - - - - - - - - - - - - - - - - - - - - - - - - - - - - - - - - - - - -