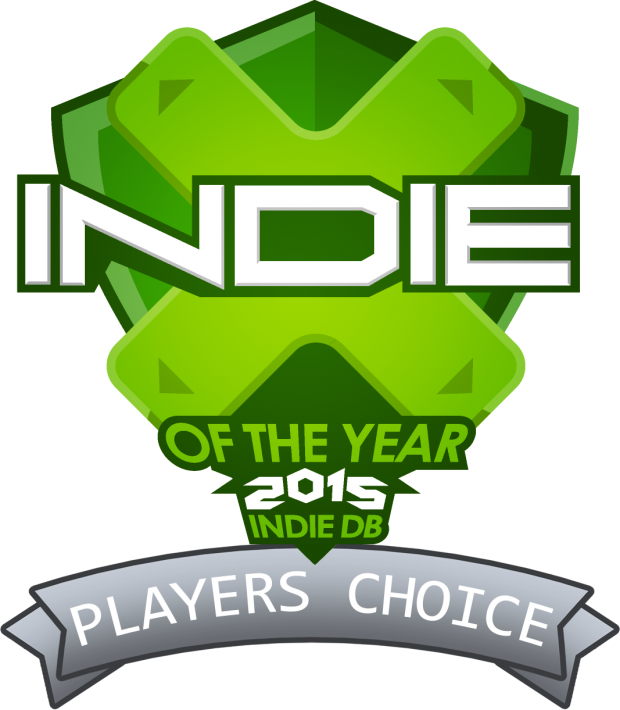 Welcome all to the Best Upcoming Indies of 2015 as picked by you! It's been a record breaking year with a great variety of games up for nomination and a whopping 120,000 votes. So without further ado, we are delighted to present your Top 5 Top 6 (since the results were so tight) Upcoming Indie Games. Also announcing the Top Upcoming Mods and Mobile Apps, you're invited to check them out!
Honorable Mentions
Firstly some deserving honorable mentions, that either just missed out or have placed previously. These games continue to impress and we eagerly await their gold release.
Play both adventurer and dungeon master in an immersive 3D world! Labyrinth combines the depth, replayability, and customization of a CCG with the look and feel of a classic dungeon crawl RPG.
A sci-fi sandbox game of creation and survival on procedurally generated planets. You've crash-landed on an unforgiving world with nothing but a few tools and your imagination. Try the building editor here.
Take a leading role in a free-to-play game in which ordinary people become heroes! Compete with or against your friends, by combining elements of team fight, strategy, arcade, town development and pre-game unions.Get used to laugh while playing and expect the unexpected. It is your turn to awaken the hero within through the hilarious combat!
Featuring the entire cast from the Five Nights at Freddy's series, this fantasy RPG will let players control their favorite animatronics in a an epic animated adventure!
Set during the American civil war, War of Rights aims to bring players into the midst of several famous battles. Gameplay focused on realism will enable players to fully engross themselves into the ferocious combat of the era. Featuring several regiments, players will quickly learn the benefits of fighting together. An organized and tactically clever chain of command will be needed in order to succeed. Players will be able to enlist as different ranks spanning from Private to General of the army, each with its own distinct role and play style.
Leave the farms and cities behind, jump straight into managing your own planets in The Universim, a brand new god-game in development by Crytivo Games and Alexander Koshelkov. The Universim is first and foremost a planet management game. The game begins in the stone age, thousands of years before the modern era. Research plays a crucial role in the game.
In The Universim you play as a god, you will not interact directly with the population that inhabits your planet, however you will be able to help them. You will have the power to stop wars between cities on your planet or you can ignore them and allow one city to destroy the other.
Players will initially need to reinvent fire in order to survive attacks from wild animals or create cures for deadly viruses and other ailments. We're developing planets that will have air, weather effects and varying temperatures and natural resources along with deadly natural disasters such as earthquakes, tornadoes, freak storms and meteors.
Well done to all winners and contestants, that wraps up the Top Upcoming, the big Indie of the Year announcement will be on the 29th of December.