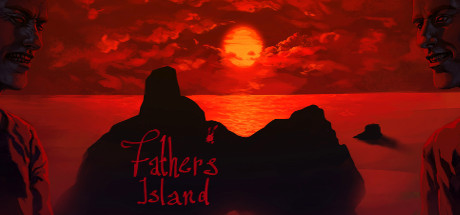 "The date you chose to launch is in the middle of the Steam Summer Sale, and the front page of Steam looks quite different and is geared towards featuring the sale instead of new releases. You're welcome to keep your release date and resubmit your title as ready for review, but we'd suggest launching your title after July 4th."
This message, appearing in our Steamworks account, was one of the last low blows we received during the launch preparations for "Father's Island", and it was a severe one. At this point, we had almost lost all our faith – not in the game itself, but for sure in its success. But let's turn the clock back to November 2015:
We had just finished the traditional Halloween Edition for Into the Dark, planning and organizing for Into the Ice – Nazis of Neuschwabenland was a side track, and almost all of of our focus was raising enough funds for the ambitious Antinomy – Justice, not Vengeance co-produced with our partners from Against All Odds Games.
With both games scheduled for a far distant release, with a lot of high hurdles to jump over, we had the urge for creating something small, something we could roll out on the side without loosing momentum for the big projects – but also something really outstanding in terms of quality and story. Thus, the idea for Father's Island was born.
The rules were clear: Not more than 6 months of development time, usage of GameGuru to reduce the needs for coder and 3d artists in order to keep Antinomy fully running, and only releasing it if we are 100% satisfied with the outcome of the experiment. As the first own IP of Homegrown Games without combat, focusing on storytelling and exploration, this was indeed quite some trial & error run.
Fast-forward 6 months, and we have End of May 2016.

Father's Island is in internal Beta testing, the feedback is overwhelming, John J Dick (aka Serious Sam) has finished his voice over recordings, the FMV cut-scenes are in and rocking, a release at the begin of July seems pretty reasonable. Besides, the game really looked good by then.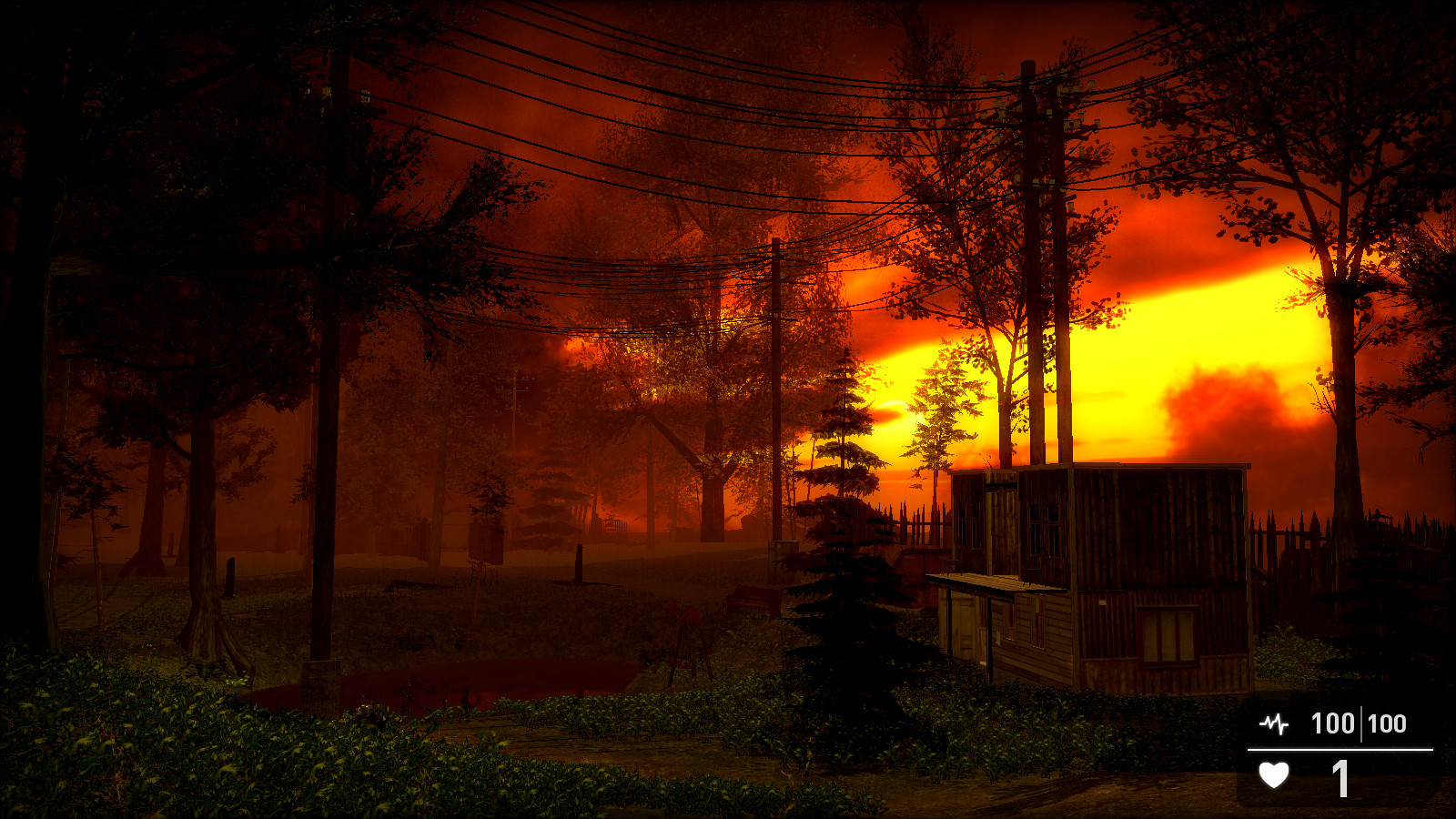 That were the good news.
The bad ones were that we had no community, no hype, no press backing – simply nothing of all the stuff you need to SELL the game. A small blog post preview, yes, some followers here on IndieDB, some Facebook fans – but nothing more. When we had our press messages out and floating, the e3 madness had already occupied the gamign media world, and we , as "B-Movie-Walking-Simulator with Nazi conspiracy and some adventure bits" were doomed to be ignore.
Motivation was at an all-time-low. For "Into the Dark", we had built a Community of ten thhousands of fans and followers on various channels, we had a German press push from the old version of 2012 sold boxed by then, and we had won several upcoming awards in the years before we went on Steam.

For Father's Island – almost nothing. And that was when we got the message from Valve that, in addition to all our concerns, we had chosen a REALLY bad release date.
Even earlier than planned, to avoid the summer sale at least for the first days of being on the market.
It was disastrous.

I don't give exact figures here, however, we sold only 10% - 20% of the units Into the Dark made in the same time-frame back in 2014. Sure, the number of Indie games flooding Steam has exploded since then, but still, it was beyond disappointment.
We did all we could – sweet-talking to bloggers, youtubers and journalists, we sent out several press packages with keys, trailers, screenshots, all you can imagine, to almost 200 journalists – nada.
While the first reviews by steam customers were overwhelming, we got largely ignored. We spent visibility round after visibility round within Steamworks. Not much of an effect, though.
This was the point were I almost gave up – not on game development, but on Father's Island. It seemed that a mixture of exploration game and our traditional trash approach simply isn't something people would pay for.
This was when the first press review came in, and it was more than just encouraging. It was followed by several more, all of them enthusiastic. So far, the worst (!) review we got among 20+ of them was the 3 out of 5 on Softpedia. VGPhile gave us the first award (Editor's Choice), and that's where the motivation kicked back in.

Once again I went on my knees to befriended journalists and Youtubers, I visited gamedev meetings, I sent out additional press announcements. We ran a giveaway here on IndieDB. We bundled it on Steam with "Into the Dark" in the "Conspiracy Pack", and we created a free demo.
And slowly, sales started to raise.
Week by week more and more people played and bought the game. And then another little push came from Germany, with Gametube starting their playthrough of the game.
It was hilarious. Stating how traditionally bad the game was in the first video, they discovered more and more of the story, of the backgrounds, of the easter eggs, of all the nice stuff we hid in there, and then, after finishing all endings, they sat stunned in their chairs and applauded.
As I write this summary, the statistics are as follows:
4500 Players own a purchased copy on steam
11000 Players have played the demo
Even with the new reviews system, we have 90% positive Steam reviews
Now, while still being away from the huge and surprising success we had with Into the Dark, we are more than happy with the outcome. The next patch is in final testing, and we are preparing for a Halloween Edition 2016 for both Father's Island and Into the Dark. Life is good. However, I could have made it far easier than it was. In the end I looked like that: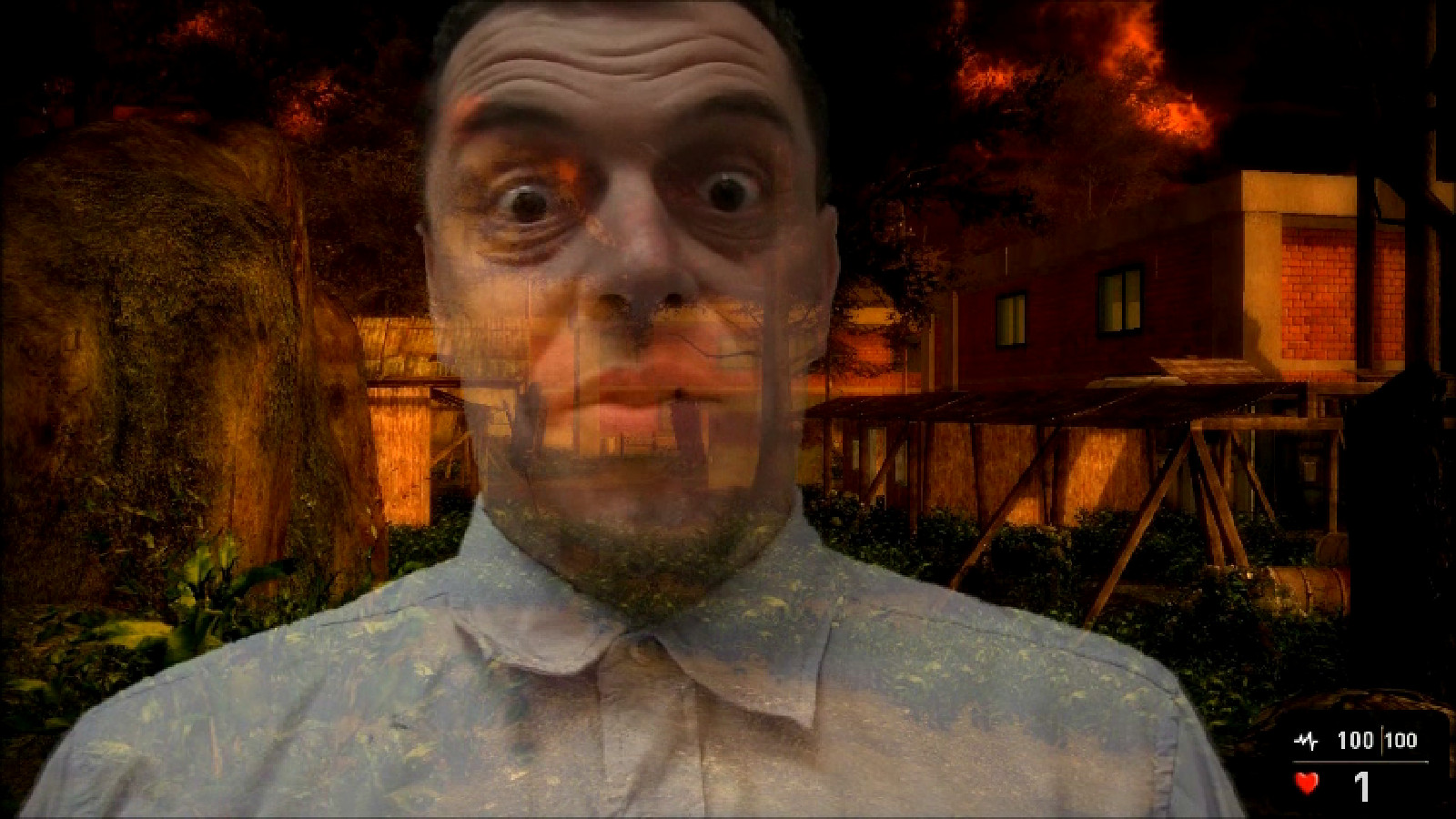 However, we learned our lessons:
Do not release in the time-frame between 3 weeks before and 2 weeks after E3
Do not release in the time-frame between 3 weeks before and 2 weeks after GamesCom
Do not release in the time-frame between 1 week before and 2 weeks after Steam Summer Sale
Once you start developing your game seriously, start with building a strong community
Maintain a vivid IndieDB page, a developers blog, a living facebook site
If you already released a game, inform the owners through ALL channels about the new one
Start with press work, including bloggers, streamers and youtubers
- as soon you have something good enough for them to show the public
If you have a game almost ready and THEN start the run for attention and awareness, it's far too late and you have to go hundreds of extra miles to get your results
IndieDB Giveaway actually had a serious impact on sales figures
Do not hand out Steam keys to beggars or to people promising good reviews
(we refused that anyway)
Do not hand out Steam keys to trading card farmers
Always launch your game on Steam with trading cards
Always provide a free demo
And, logically, release a GOOD game
If you follow that, success still isn't guaranteed, but skipping a single one of those points will hurt it BADLY.
Be smarter and good luck to all of you!