Hi Indie Devs,

It's confinement week 3, here in Belgium, and our team is approaching the deadline for the next big update. Below, a brand new screenshot from the Sunken Caves, showing you the almost final look of the biome.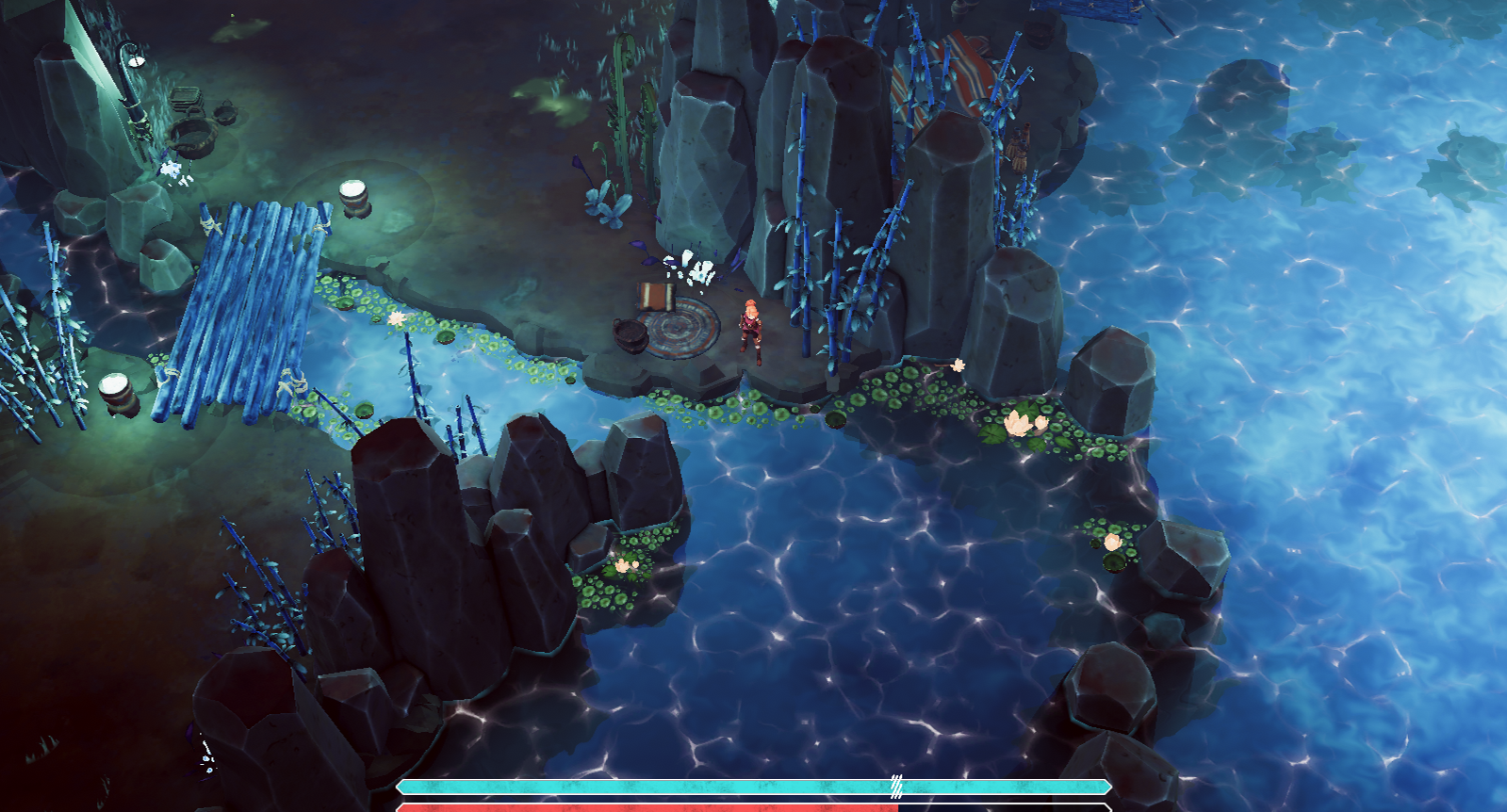 We are currently finalizing the decor and the story script. Then, we'll try the full script in-game in English before sending it for localization. After it's translated, we'll need to invest a little bit more time to test it in the 10 other languages.

As usual, we'll face challenges with languages that doesn't use the Roman alphabet, such as Korean, Chinese, Japanese and Russian, so it would be great if you could help us with that.
We are on BiliBili
Thanks to "打上黑火药" who helped us a lot, we created a BiliBili account. Now, all our Fox Riders from China will also be able to enjoy the videos we post on Steam.

We already uploaded on the channel, the videos from the last posts.

Don't hesitate to follow us: Space.bilibili.com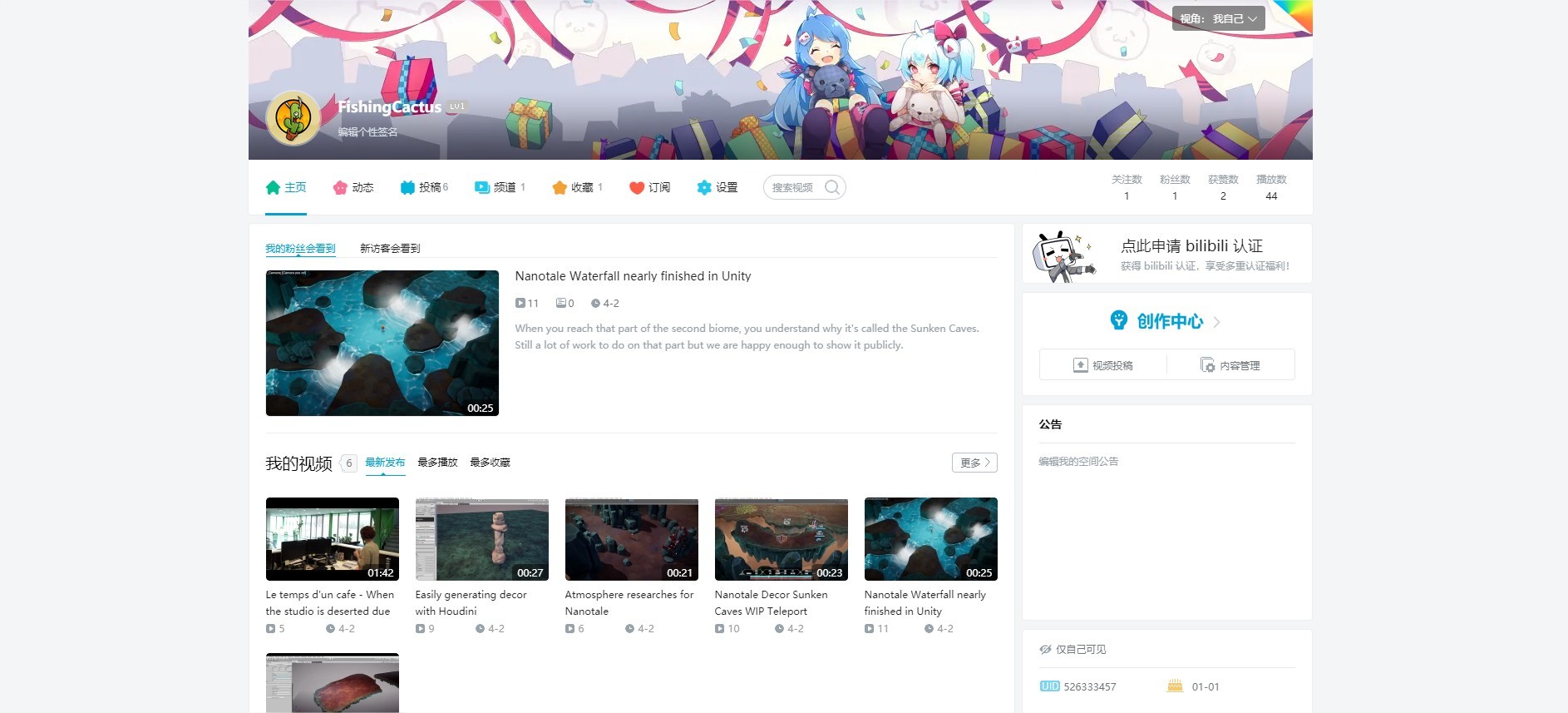 Here's also another element from the lore to name, if you feel inspired.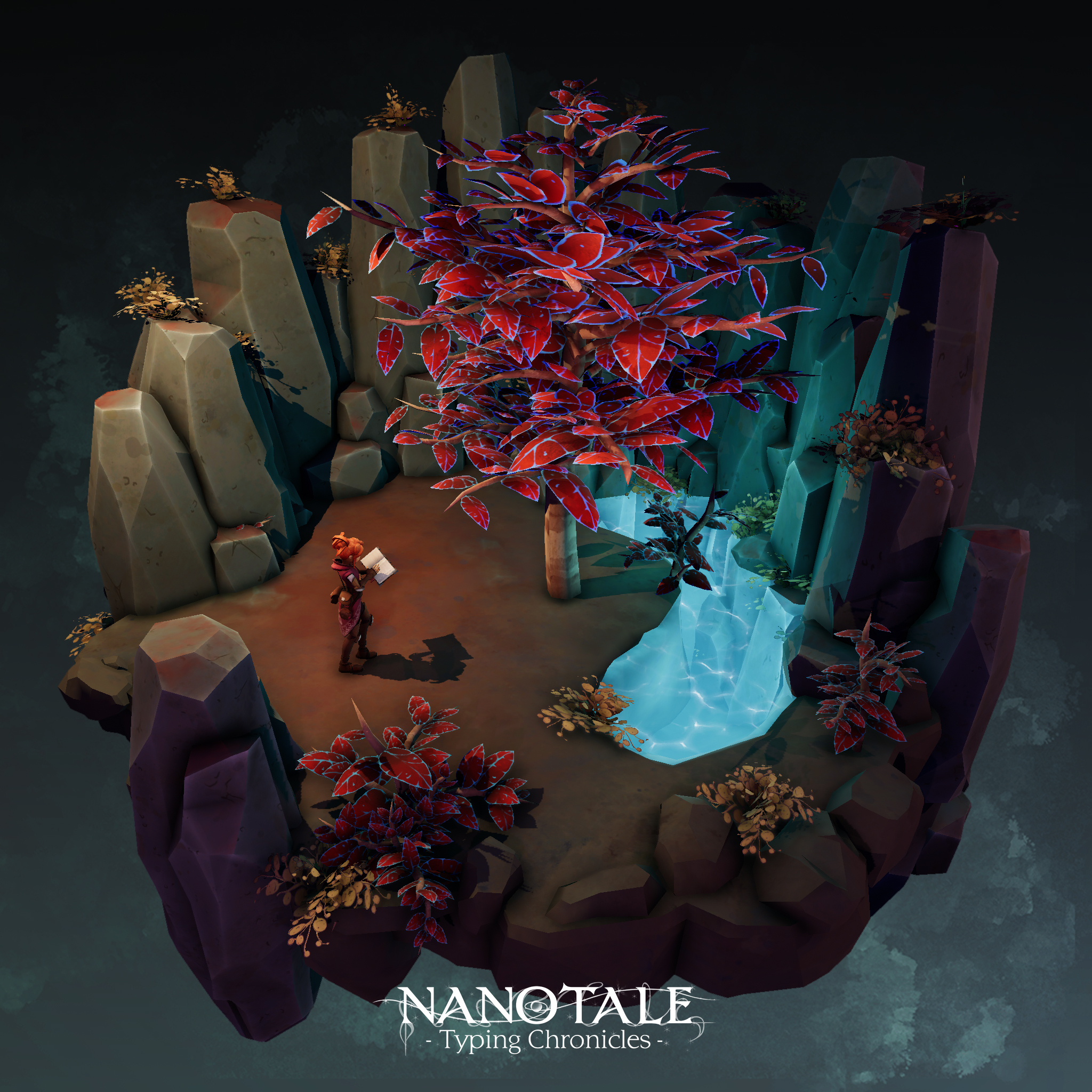 To finish, I'd like to share that concept art from the Sunken Caves conveying a sense of danger.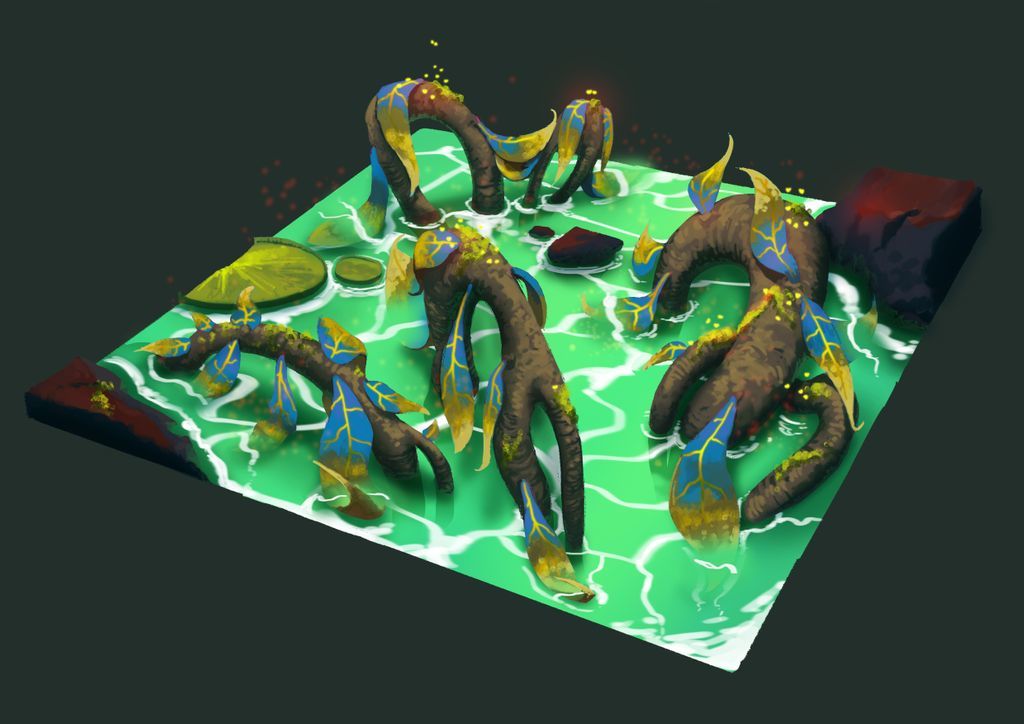 Below, you'll see how we created one of the battlegrounds from the Sunken Caves.



And, here's a concept art of a specific element of lore we'd like to have in the cave.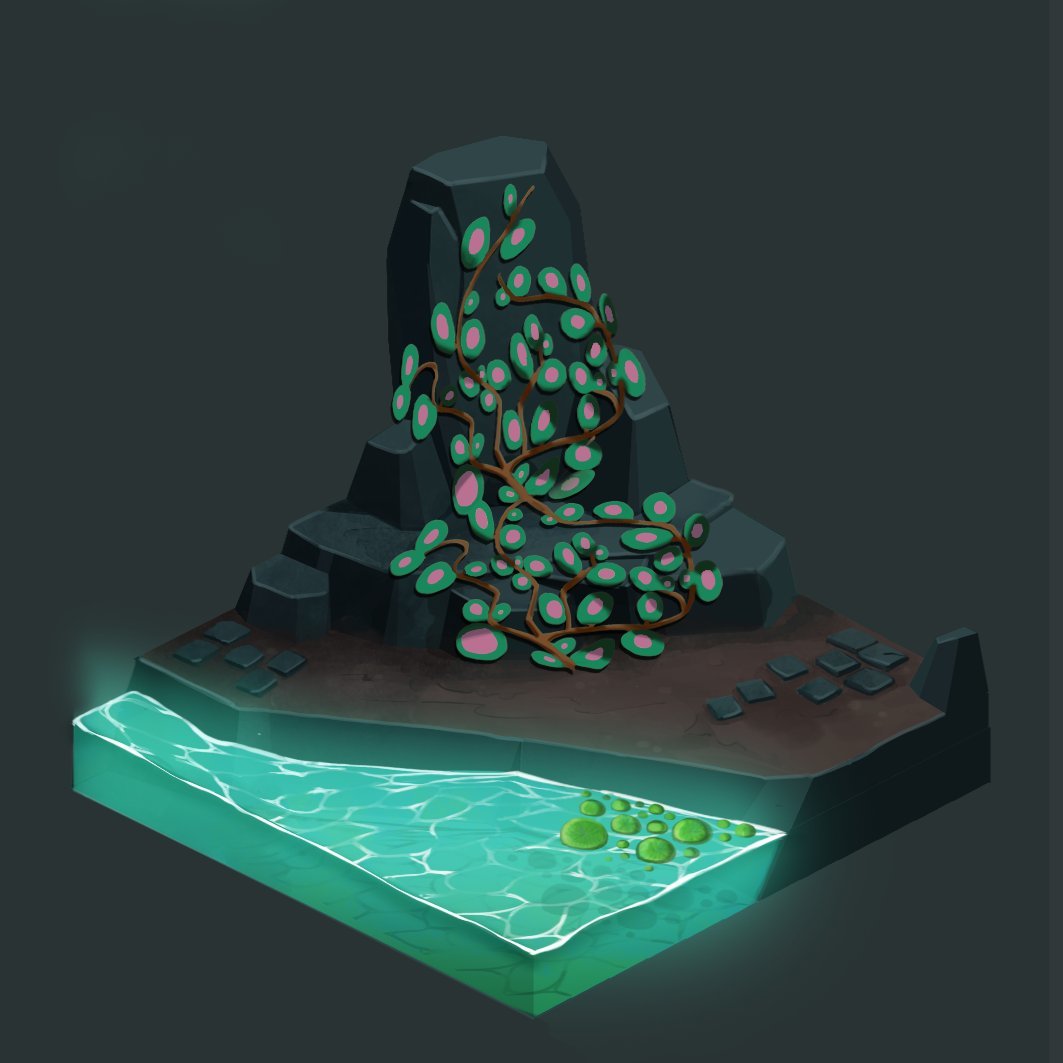 Talking about lore, WE NEED YOU HELP to name the two following plants.
The author suggested names inspired by the four elements (fire, water, stone, air), gemstones and ore.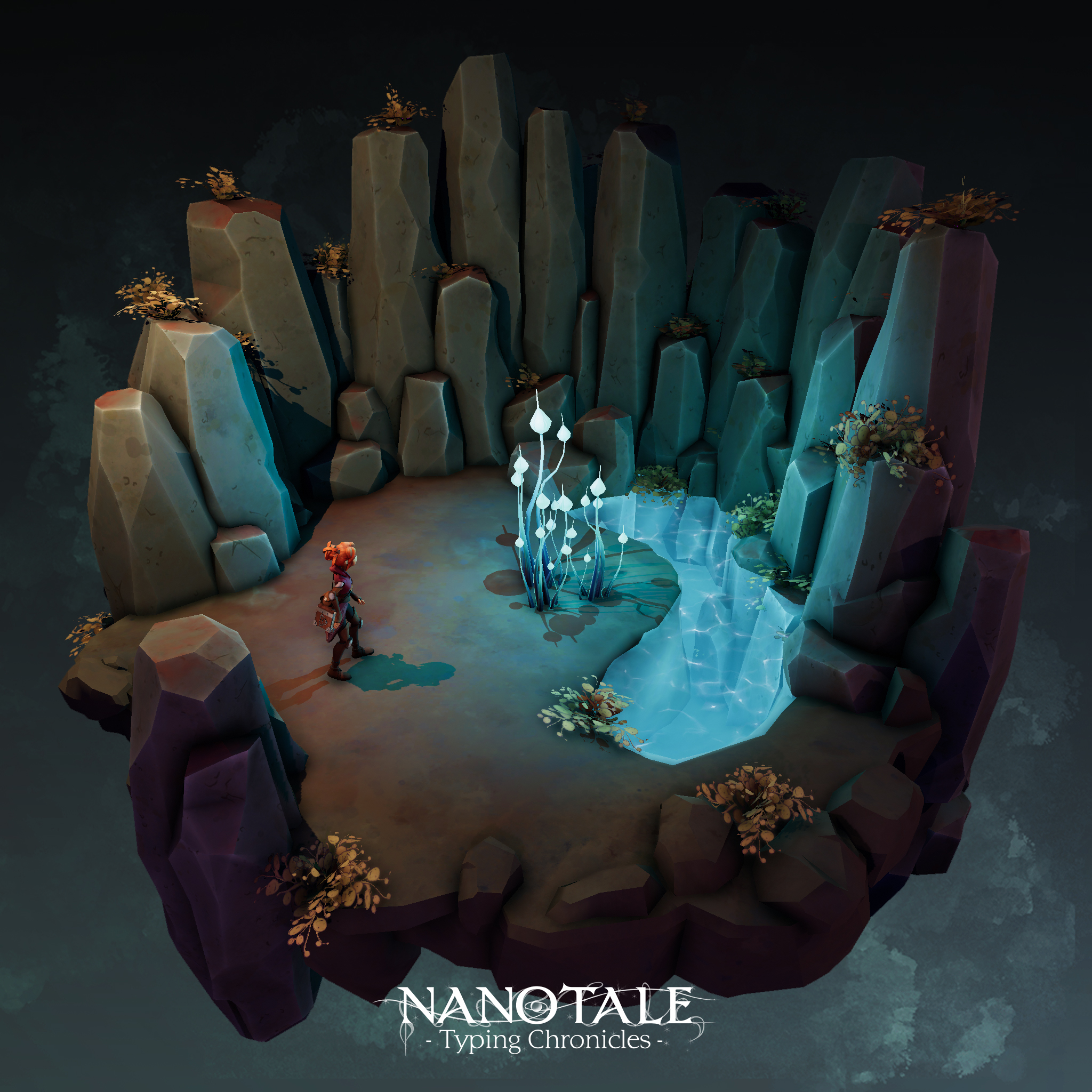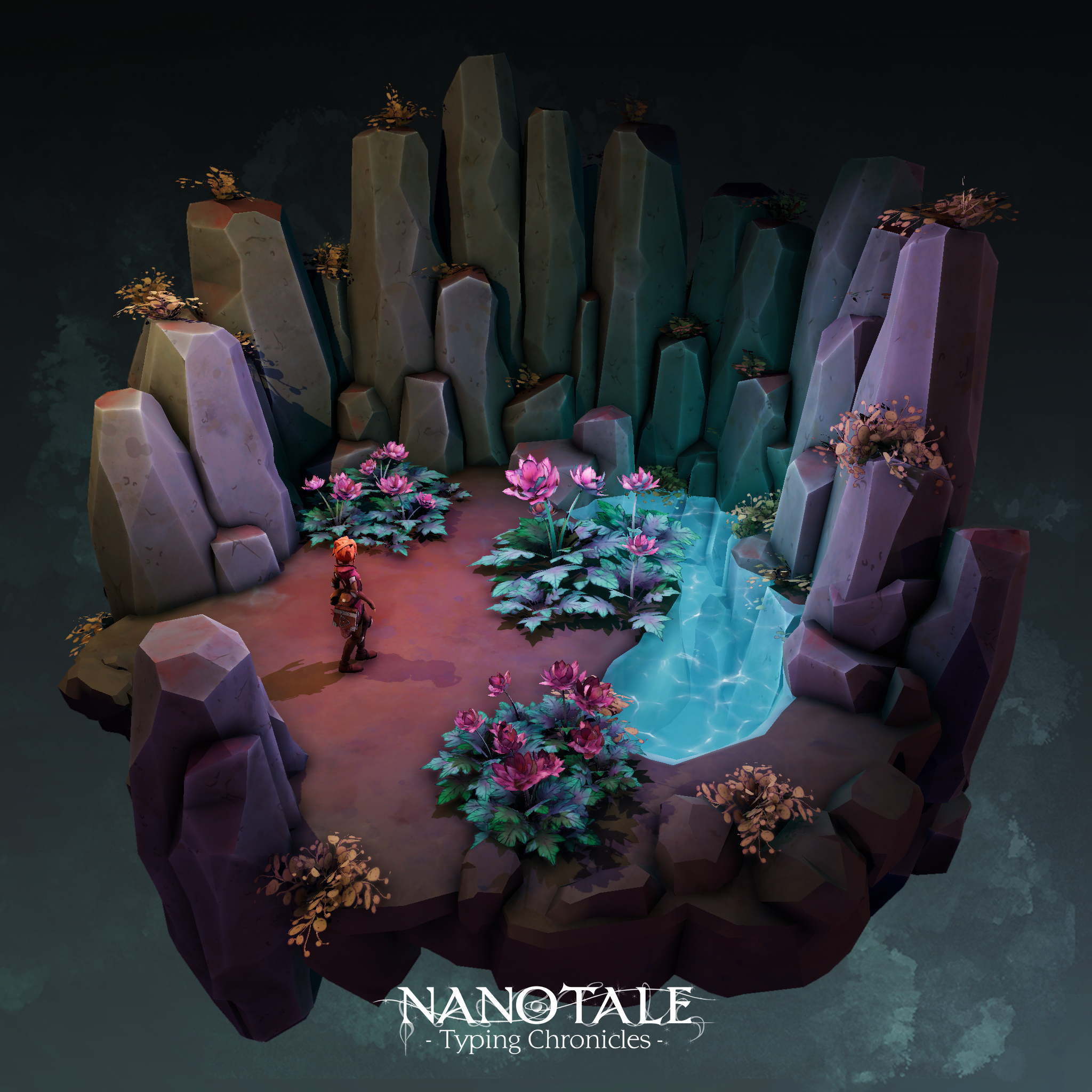 To finish, we were invited to talk about Nanotale during Houdini Hive. The video is not on youtube yet but you can already watch it on Twitch.
That's it for today. Thank you for your support.

Cheers,
-VirginRedemption