I know that you all loved the Green Jaspers and Gummy Bunnies from the Ancestral Forest but how about these little guys?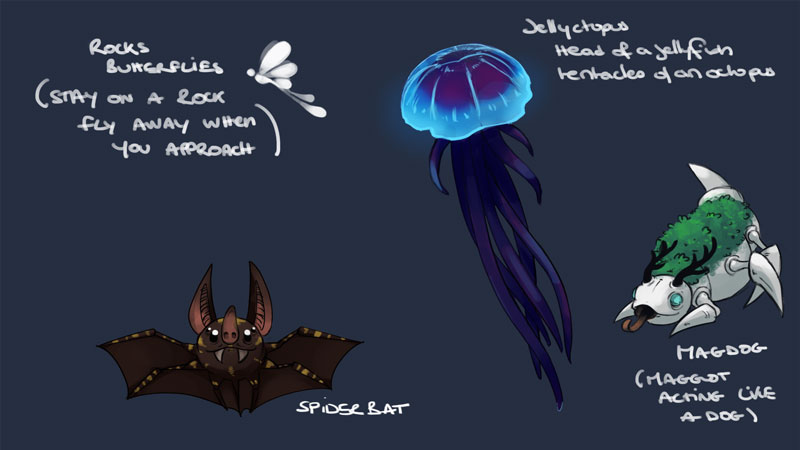 The dwellers from the Sunken Caves are mostly miners and fishermen. Here's a concept showing you a fishing scene.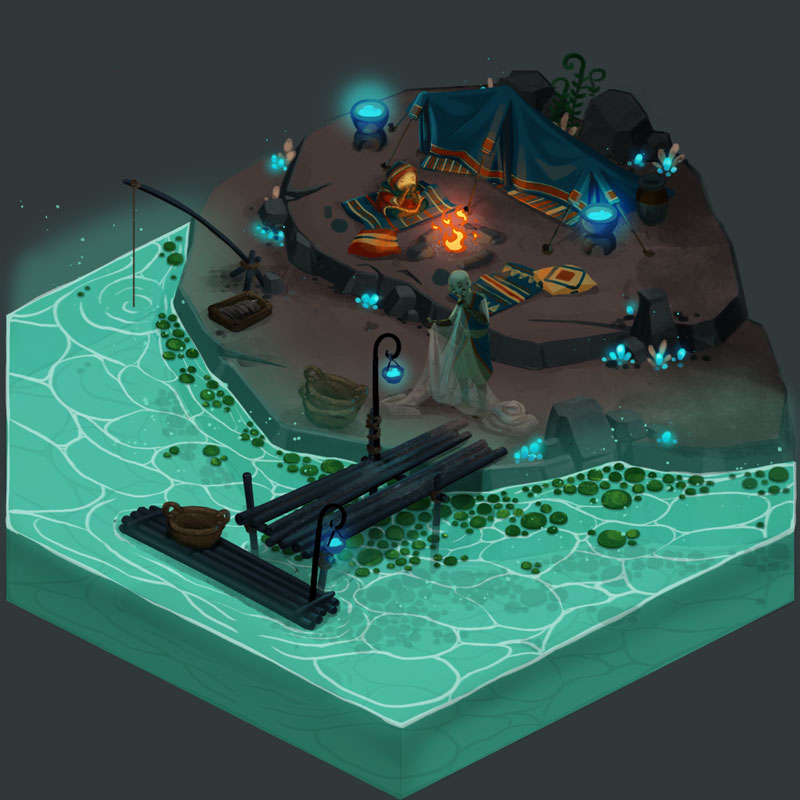 The Cemetery

Deep in the Ancestral Forest, east of the village, you'll find the cemetery. These rocks are concepts for graves.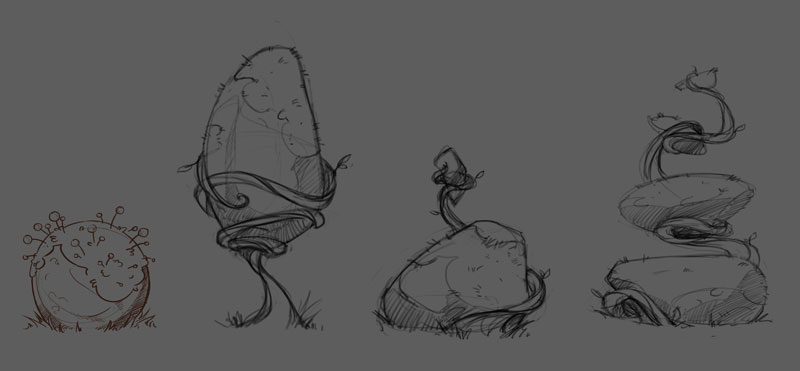 Hit animation
We wanted to add an animation for when an enemy hits Rosalind. Maybe that's too hard.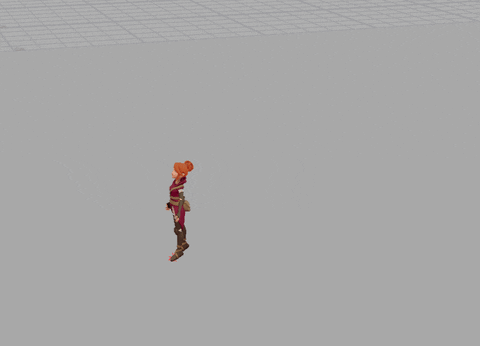 Watercolor texture

Another asset from the 2D concept to the 3D version with our watercolor texture.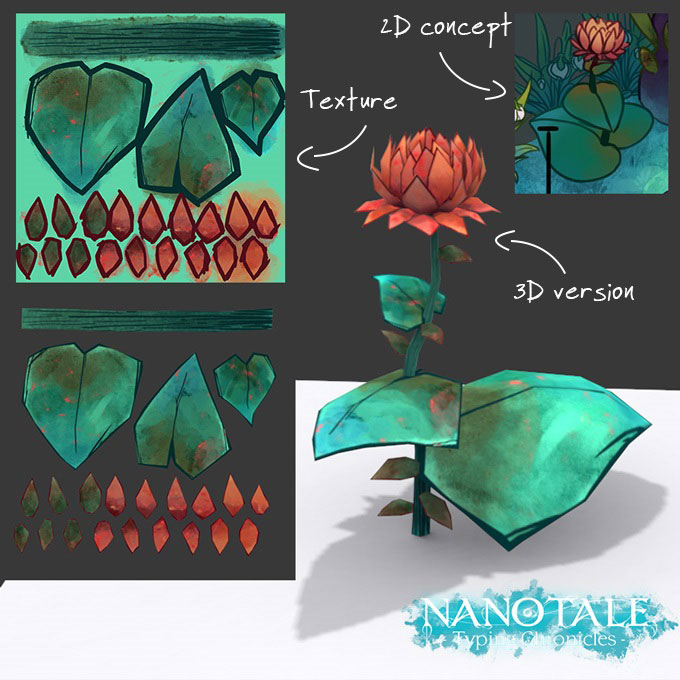 BONUS

Showing you the whole team at work!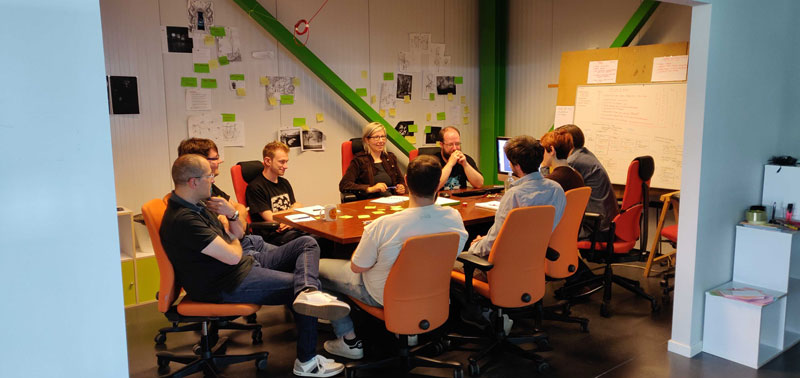 Thank you for reading.

Cheers,
VirginRedemption