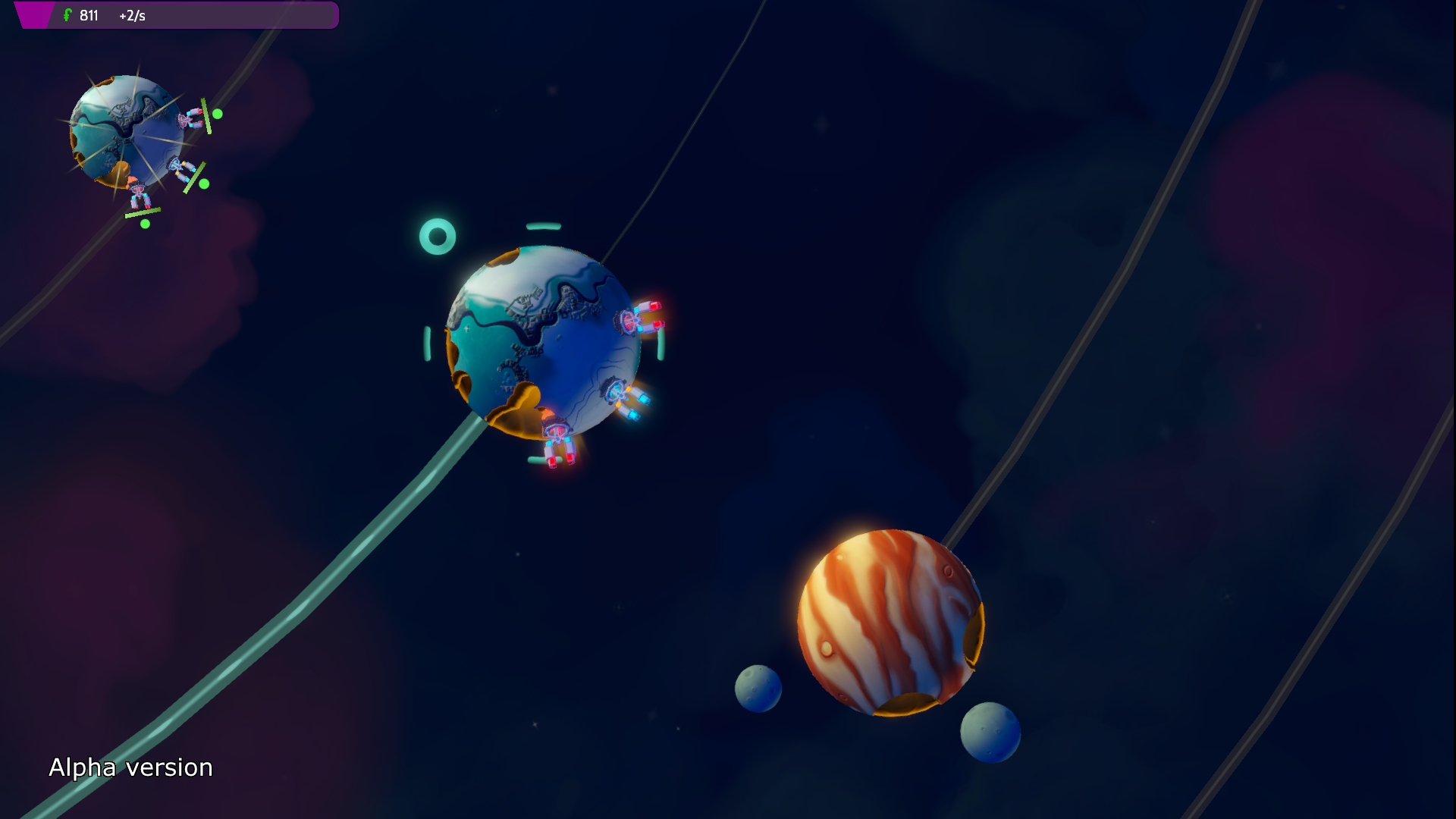 In the last blog post we noted the abundance of different space guns in Worbital. This week let's dive a bit deeper into a particular couple. The duo of weapons that go together, though in a way they couldn't be more different. They are quite literally opposites. Behold the magic of magnets!
Planets are big magnets of their own—magnetic fields, gravitational pull and everything. But if planets and moons have the shifting power over objects around them, why not projectiles? In Interplanetary, it was impossible for projectiles to collide. Projectile-to-planet action only. But with the more chaotic nature of Worbital, it felt right to let projectiles hit each other. And if they can hit, why not other effects as well?
Imagine being able to disturb other people's projectiles, and, with skillful shots, to actually redirect them back at the enemy. And so, came to be the Magnet Gun. It seemed only logical to have one with a positive and one with the negative charges. To break it down simply: Magnet Gun's projectile (red) attracts other projectiles while Negative Magnet Gun's (blue) detracts them. The gravity of the situation provides for some unexpected consequences.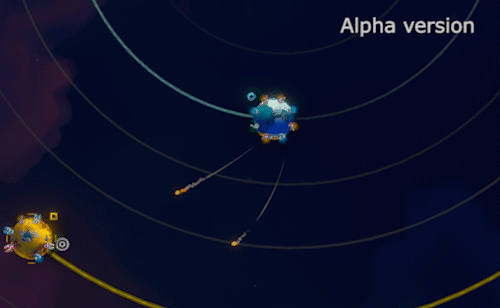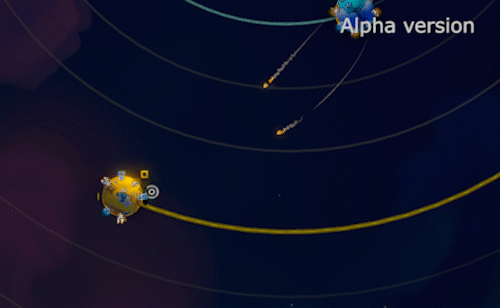 Magnet Gun and Negative Magnet gun both work in a similar way. They shoot magnetic projectiles which deal some damage on hit, similarly to any other gun. But the real magic begins when you activate the magnets. The activated magnetic charge causes havoc to the smaller objects around it, so the perfect use would be to shoot the magnets right at the enemy projectiles. Depending on your magnet's charge, it will shift the other projectiles' trajectories into different directions. This makes magnet guns a great defense weapon. Sometimes, you can turn it into a spectacular counter-attack (see the GIF below).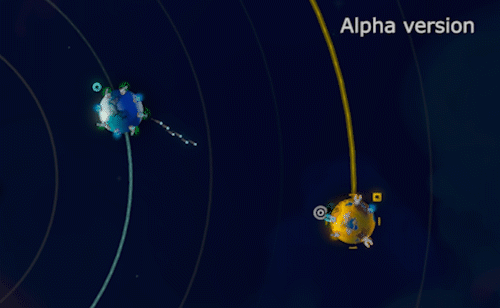 This is not the first time magnetism is used in the Worbital weapons. Railgun is a magnetic weapon, but its magnetism is in the rails: the projectile is placed between the charged rails which causes the slug to shoot out. Meanwhile, the Magnet Guns quite literally shoot magnets. In the Worbital universe, Magnet Guns are essentially modified malfunctioning Railguns. Due to magnetic leakage, the slugs themselves become charged, which makes them capable of affecting objects around them. With the material shortage, you can't waste anything.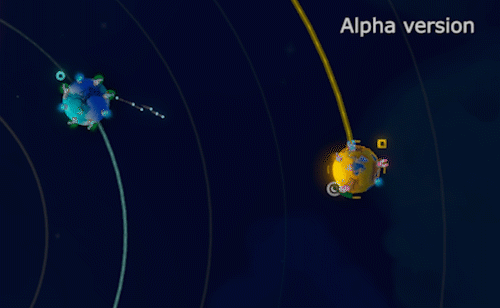 Such is the magic of magnets. Do you have a dramatic magnet experience to share or an idea about other uses of magnets in the interplanetary warfare? Leave us a comment below!