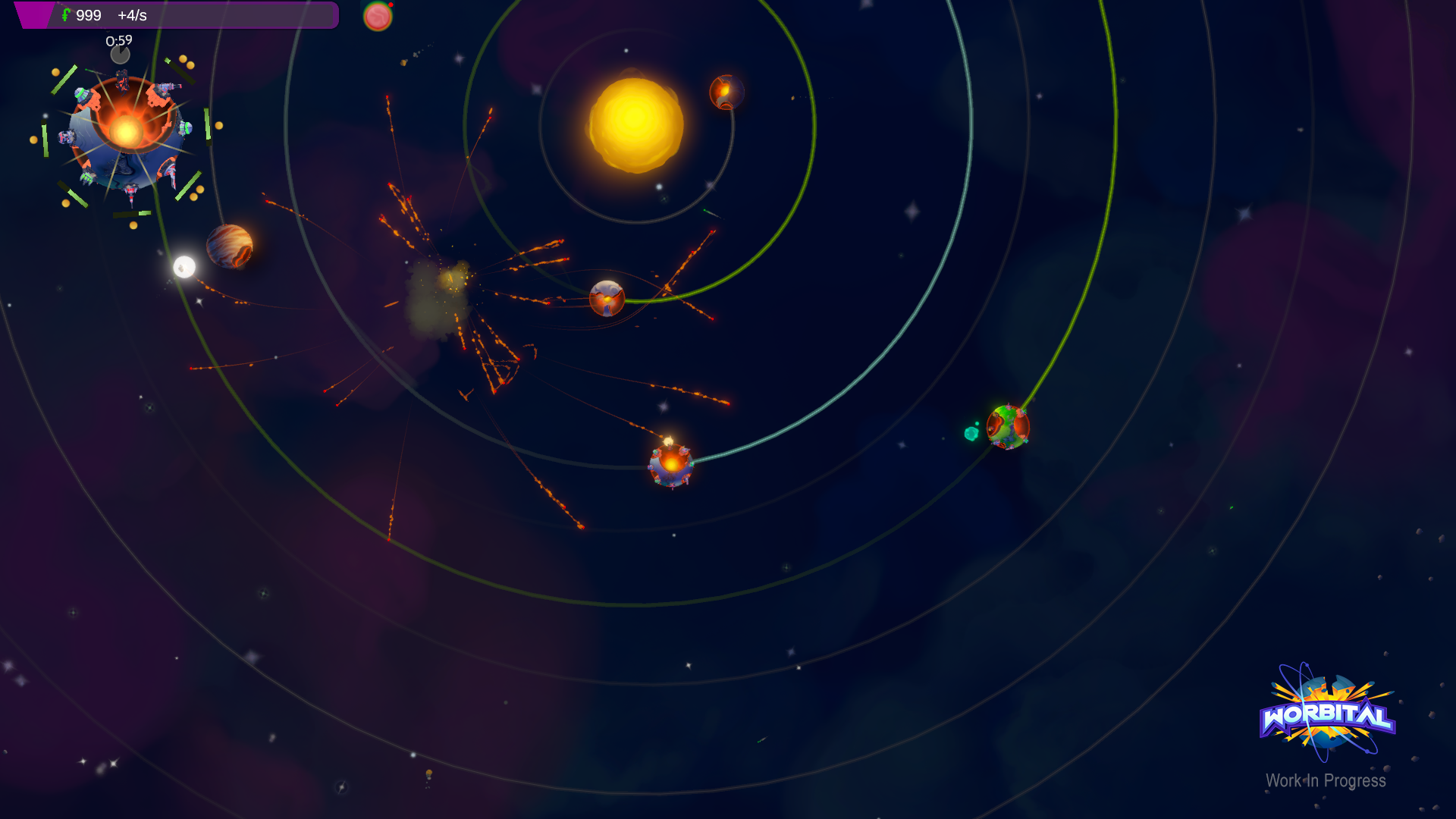 Hello, everynyan! It's been about a month since our last status update, so the time is just about right to get you up to speed. Let's talk about how Worbital is doing.
Our sleepy northern town is covered with snow, which keeps and keeps on coming. It's hard to believe that only a couple of weeks ago we were in the sunny and warm-ish San Francisco, visiting GDC. Our visit was mostly about meetings, so we didn't have Worbital on public display. But it might show up on some of the upcoming conferences this year. If you're interested in an early sneak peek, keep your eyes peeled for the announcements.
Now let's get to the development progress.
Current Progress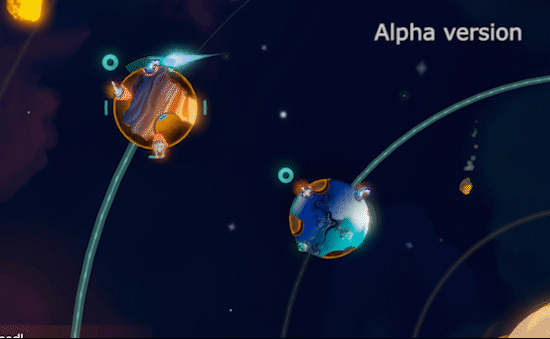 We continue to expand the arsenal of weapons you can use in Worbital. Guns alone are available in abundance, with selection including but not limited to: Railgun, Spread Gun, Magnet Gun, Anchor Gun, Glacier... Yes, Glacier is a gun. In Worbital, anything can be a gun. Glacier shoots a projectile that works with gravity the same way as a Railgun slug does. Once the shot lands, the building it hits freezes temporarily. You can strategically immobilize enemy's weapons, if you need a break. It works by ionizing...something… Do we really need an explanation for everything? It's Worbital—it's supposed to be just fun.
Progress was made on the local multiplayer front, as well. Now it is possible to play a match together on the same computer. We tested internally matches of up to four players. Nothing's more exciting than watching your opponents agonize, even if you're long out of the game yourself. But we do want to make that joy available even to those players who can't get together to play in the same room. Spectator mode is now functional, with only some minor additions to be made, such as UI. Get ready for some spectatin'!
One of our less technical current tasks involve writing and character design. Though Worbital is not a narrative-driven game, there is room for some characters and dialogue. Our designer and artist (Sasu and Miri, respectively) are working on creating the characters of advisors, who are meant to comment and notify you on the events of the game as you play. The characters will also have a bigger role later, but let's not get into that just yet.


Do you have a crazy space gun idea buzzing in your head right now? Tell us in the comments section below!