Game Beats
A lethal virus has infected Treasure Island,San Francisco. It is up to Captain Winter, a U.S. Army soldier working with the Center for Epidemic Research and Control (CERC), to stop the mysterious and deadly Pangu Virus from spreading to the mainland. The Cepheus Protocol is an independently developed top-down RTS inspired by XCOM, Company of Heroes, and Parasite Eve.
In Cepheus Protocol, you will make decisions that will force civilians to either rally behind you or attack you outright. How you decide to combat the virus is entirely up to you. You can fire bombs and leave no trace of human life behind or you can try and save everyone at the cost of your squad's safety. The game features a full day and night cycle and will adapt over time to make the Infected more dangerous as the days progress. The Infected will mutate and adapt to the player, creating a challenge at every turn.
You will control fully customizable teams that you will send into the infection zones to do CEDA Missions, help civilians, or just seek out Patient 0 . You will lose men if your arent careful and be forced to train and recruit from your player base. Each solider will be unique to a point with randomly generated traits and skills allowing you to tailor them with specific tactics.
You will have to use all the tools in your arsenal and research the plague to discover its origins. You will use your knowledge to cure it to stop the virus before it causes everything to spiral out of control. You will hunt Patient 0, a unique carrier with special abilities that gets stronger as the days progress. You will be confronting and fighting her over a span of main missions and side objectives riddled across the island.

---
What's up, doc? Dev Update #26
Over the last few weeks we've been working on refining mechanics to ensure the fun aspects are coming together. We've had plenty of various technical issues to address and more to come as we proceed. But we're pretty darn confident that as the next few months pass we'll start to see it all come together flawlessly.
The team has been working away on tightening up a playable build of the game and fixing bugs here and there – we're excited to show you more in the coming weeks. As always, we welcome all feedback, suggestions, and any other ideas as we love to hear from our community! While we have a pretty good idea of what Cepheus Protocol will be as a whole, we want to make sure that you're also part of this journey.
---
The Internal Build Tests
We refined and cleaned up the lighting in various Main menu Sequences and worked to start applying some layer of polish across the board.
The Level Designers worked on ensuring some of the places the Infected spawn are nice and even throughout the map to make it exciting for you even while walking longer distances on the map.
You'll be able to do your best pirate impersonation as they made it easier than ever to go to the docks for faster traversal on water.

They also worked on the navigation in the hospital while also ensuring the proper proportions and layouts are there to create the best experience during gameplay.

A couple of the level designers were focused on the interior of the house of one of our main characters in the story, mapping out the floor layout including the first and second story (they also included assets like a big flat screen TV and beautiful island for the kitchen).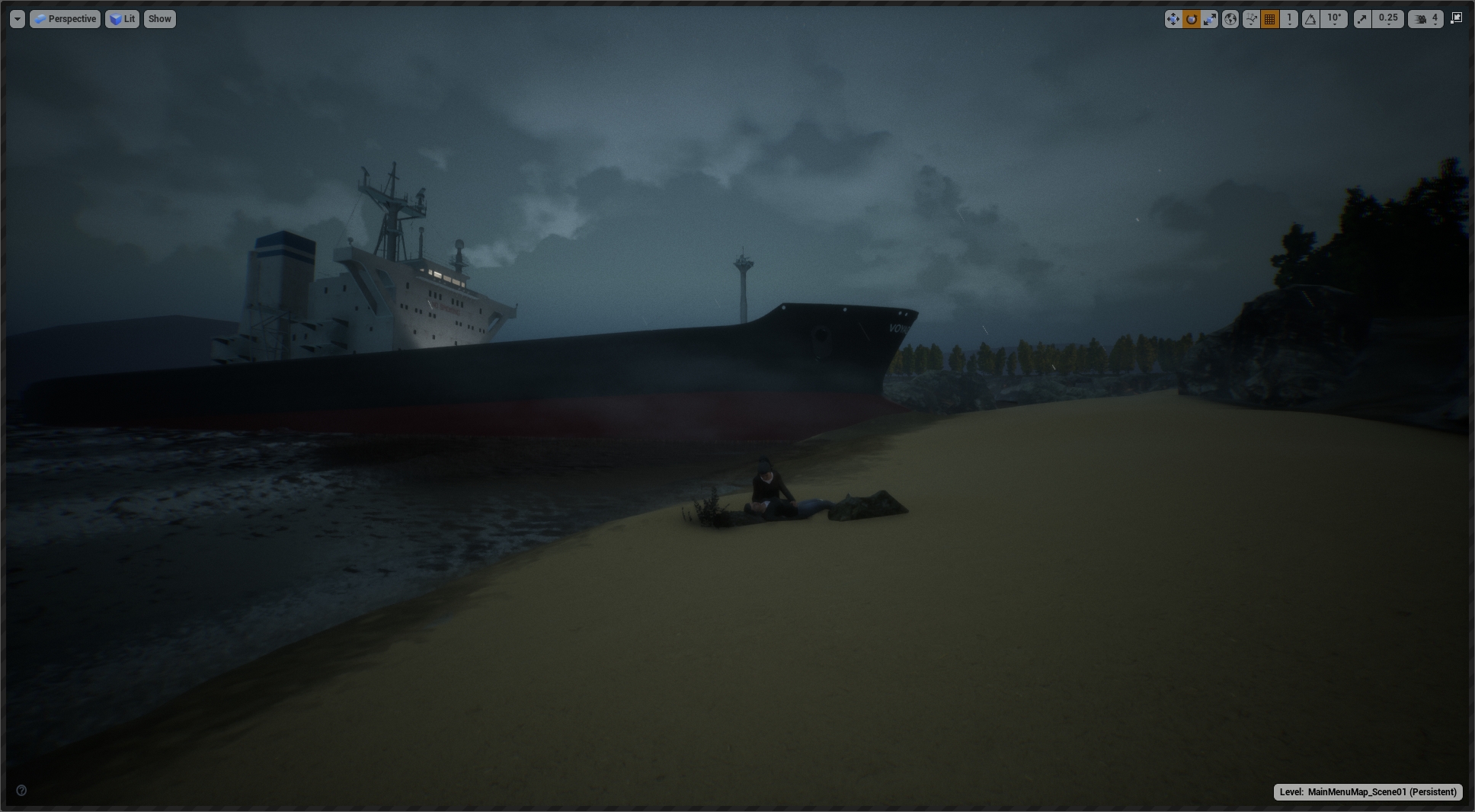 The internal build saw vast improvements to gameplay and squad movement across the board. We started aiming for 1-2 builds a week to continually stress test and determine what's working and not in gameplay. Heck we even got the dynamic weather system in!
Thermal vision is now fully functional – we think it's one of the coolest views in the game!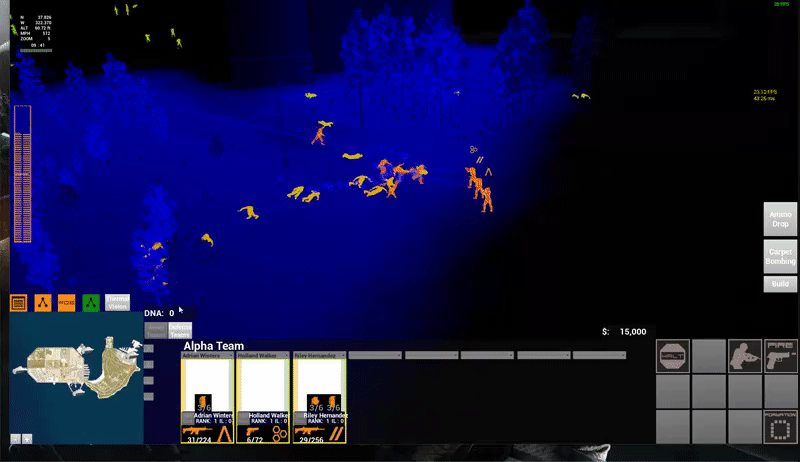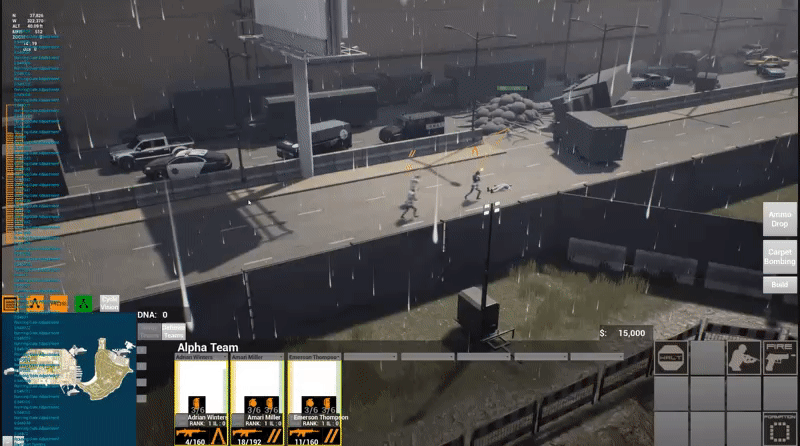 We also had a case of ghost (invisible) AI that were catching Captain Winter and the squad off-guard but no need to worry about invisible Infected anymore as that has been fixed!
Much of his work this month was with the Spawning System which is an integral part of the game. This includes Infected, pods, and more. Here's a preview of the spawn logic in action: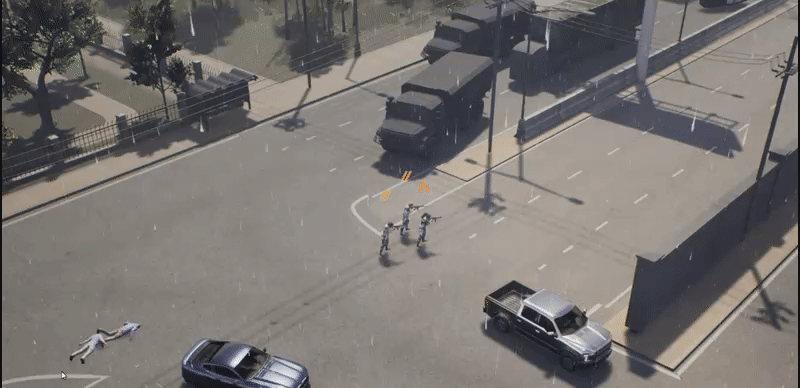 We worked on rain, water shaders that will allow the grounds to simulate water gathering on the floor adding another level of believability.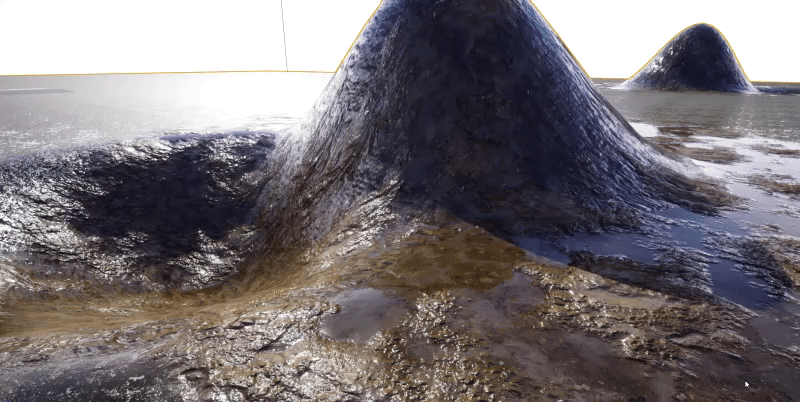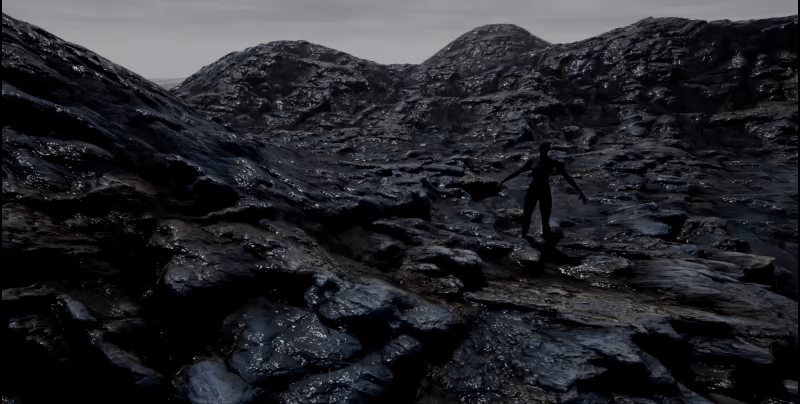 We also got a handy loading screen in with tooltips over the past few weeks!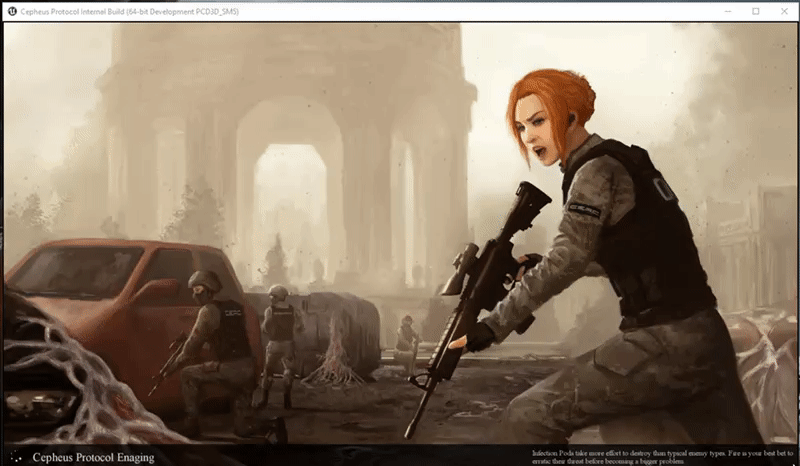 Peter remade and cleaned up the infection growths that will spawn and infect various zones across the game. Currently we are in the middle of balancing these nodes out and ensuring they are always guarded and a challenge to fight.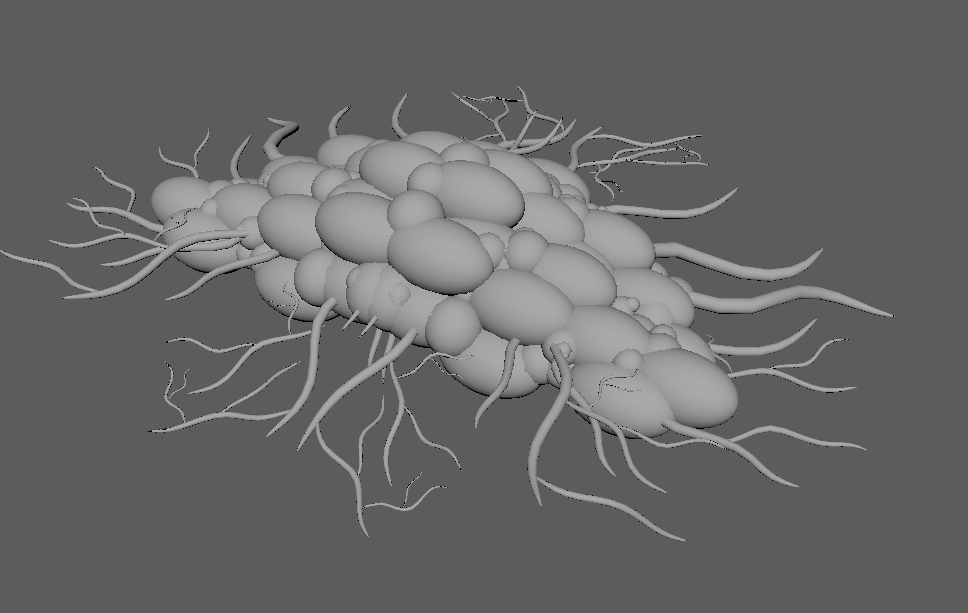 Andrew and Peter finished all the civilian clothes, we're only choosing to show some of them and started optimizing and ensuring everything looks visually appealing.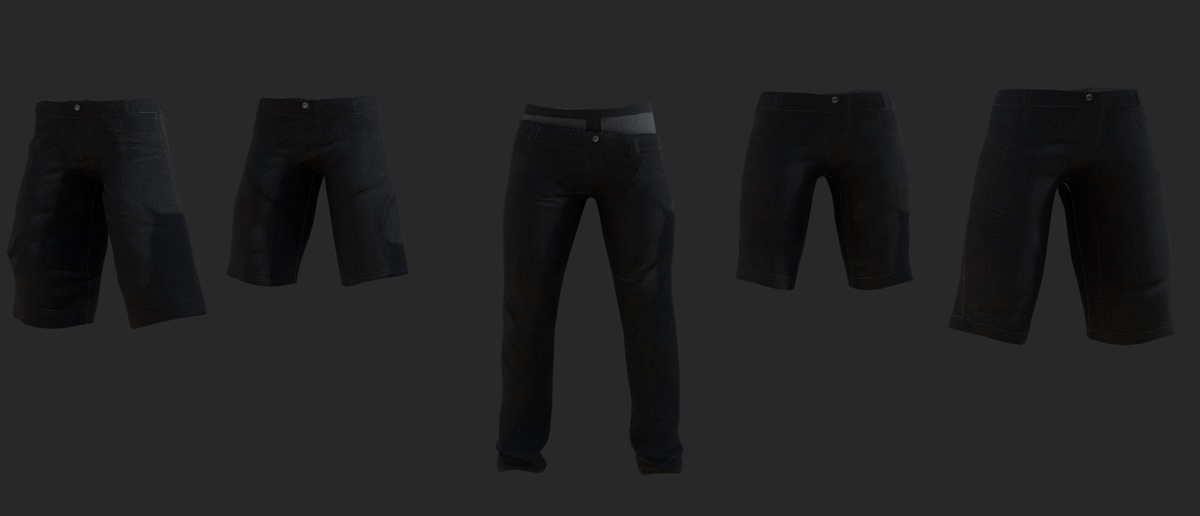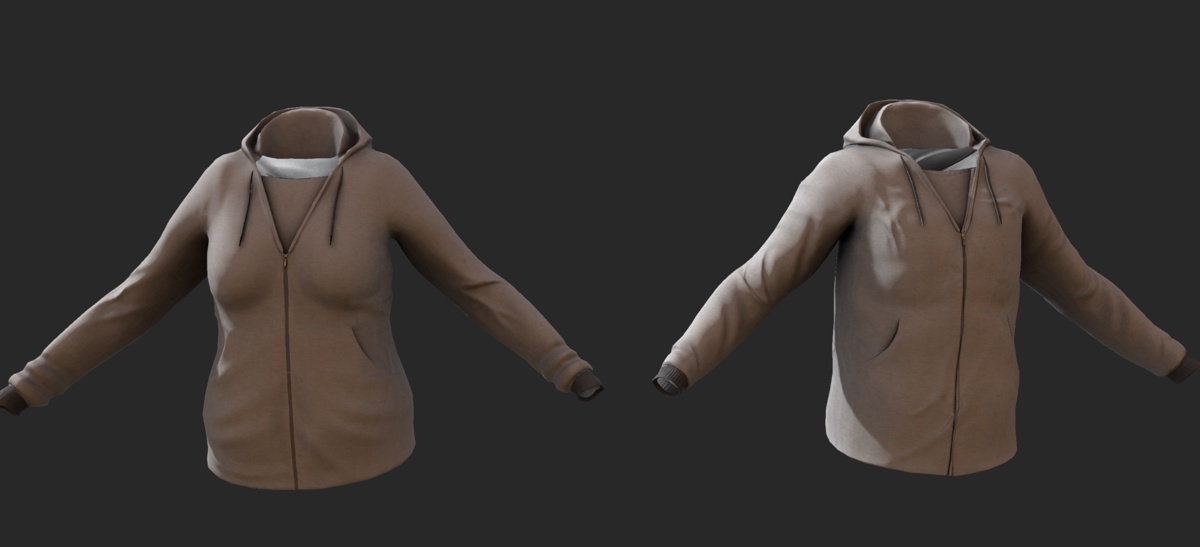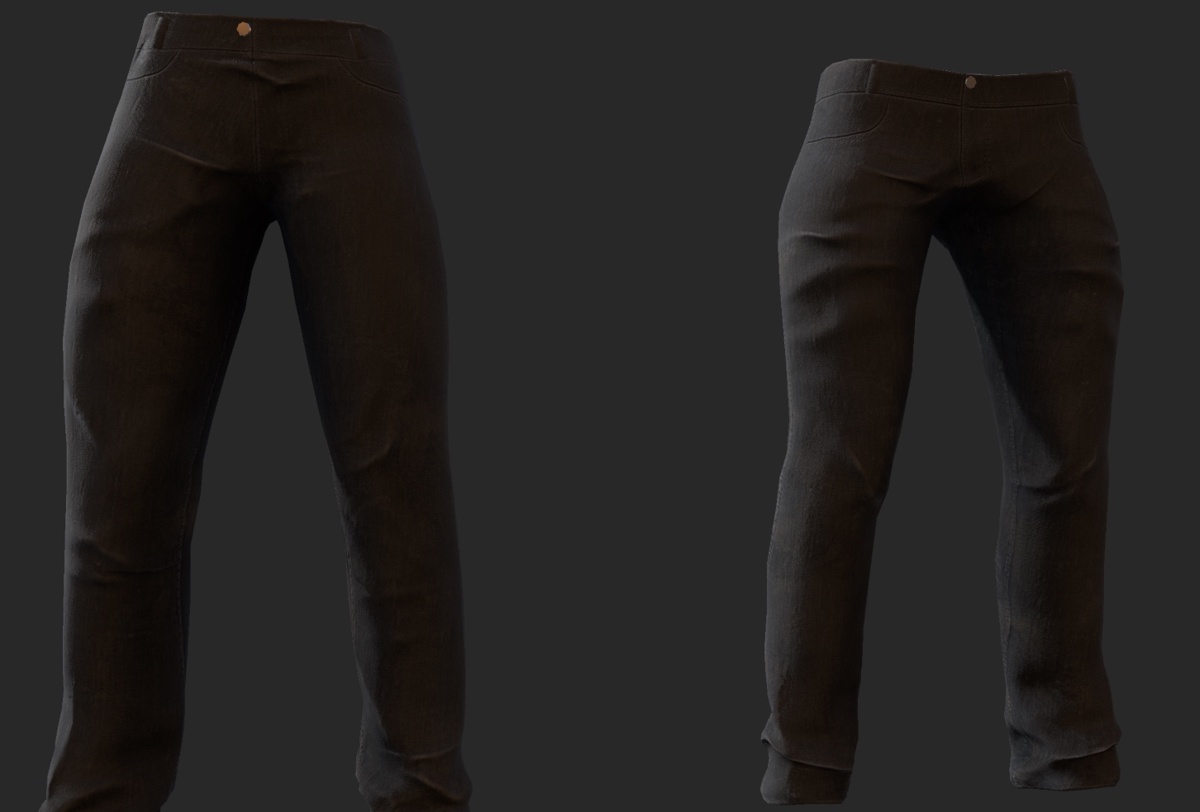 Peter made some refinements to Chelseys Jogging outfit in the main menu cutscene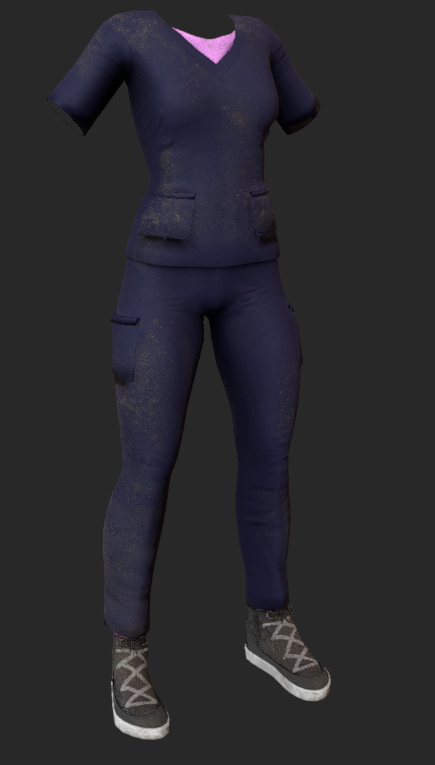 We also worked on various optimizations across the island in the hope of bringing back as much performance back to the gameplay.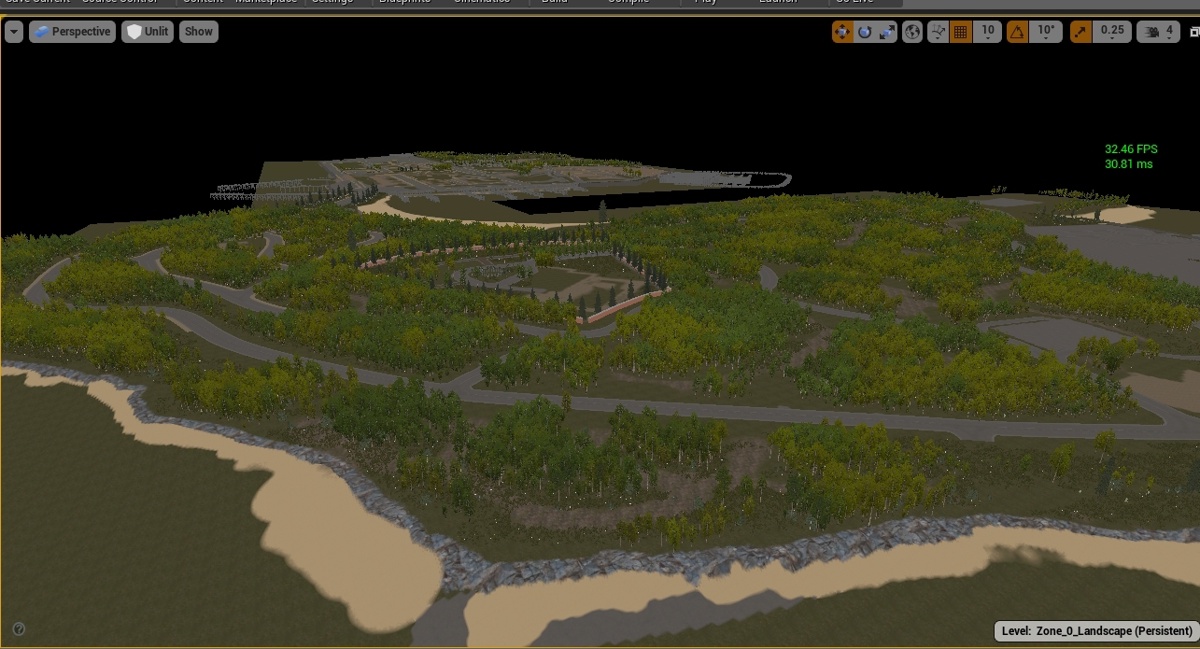 Intro Cutscene Blocking Out
---
Tero took front and center blocking out and situating how placement will be for the Alcatraz island shots in our intro cutscene. It's still a work in progress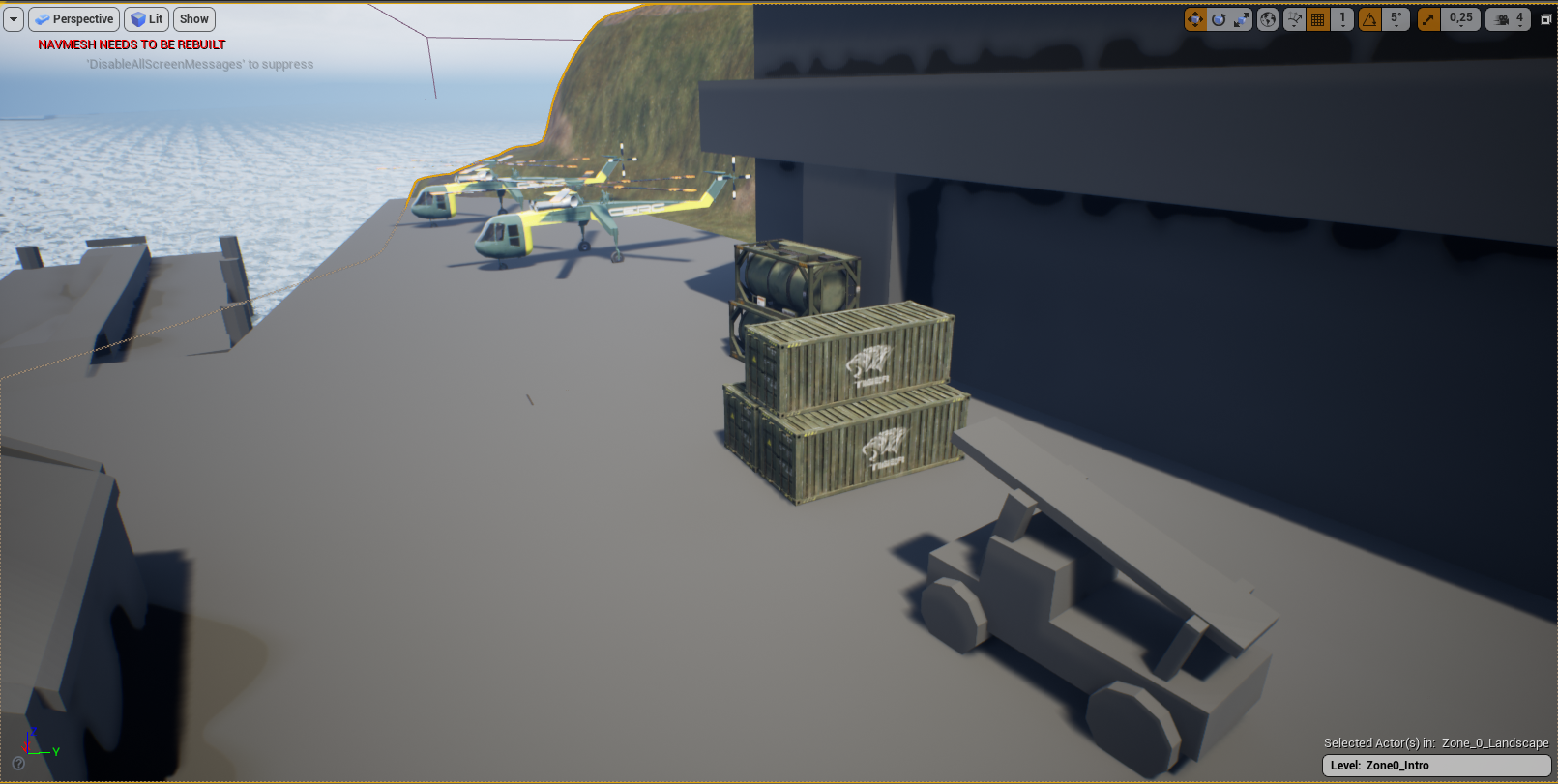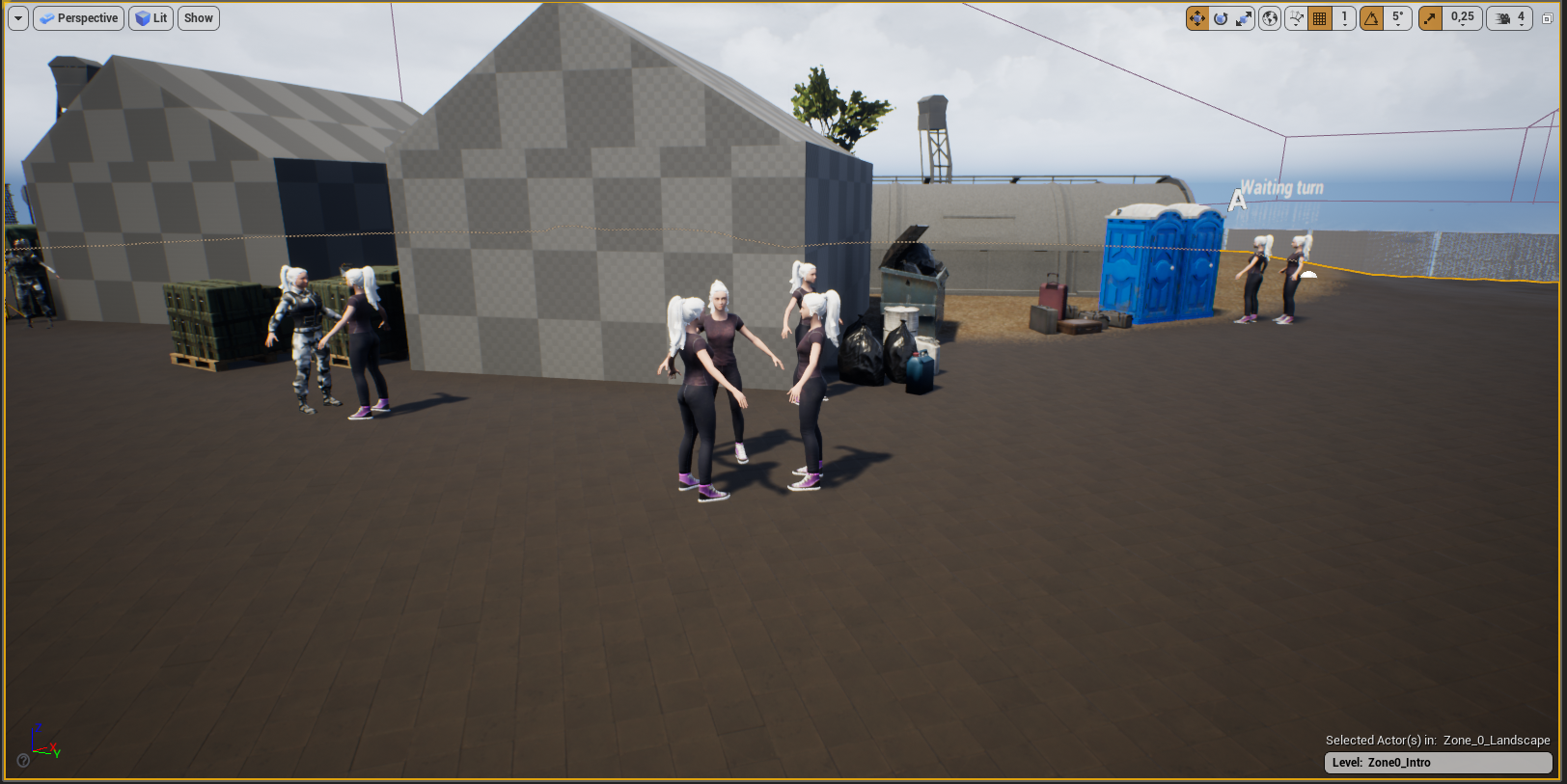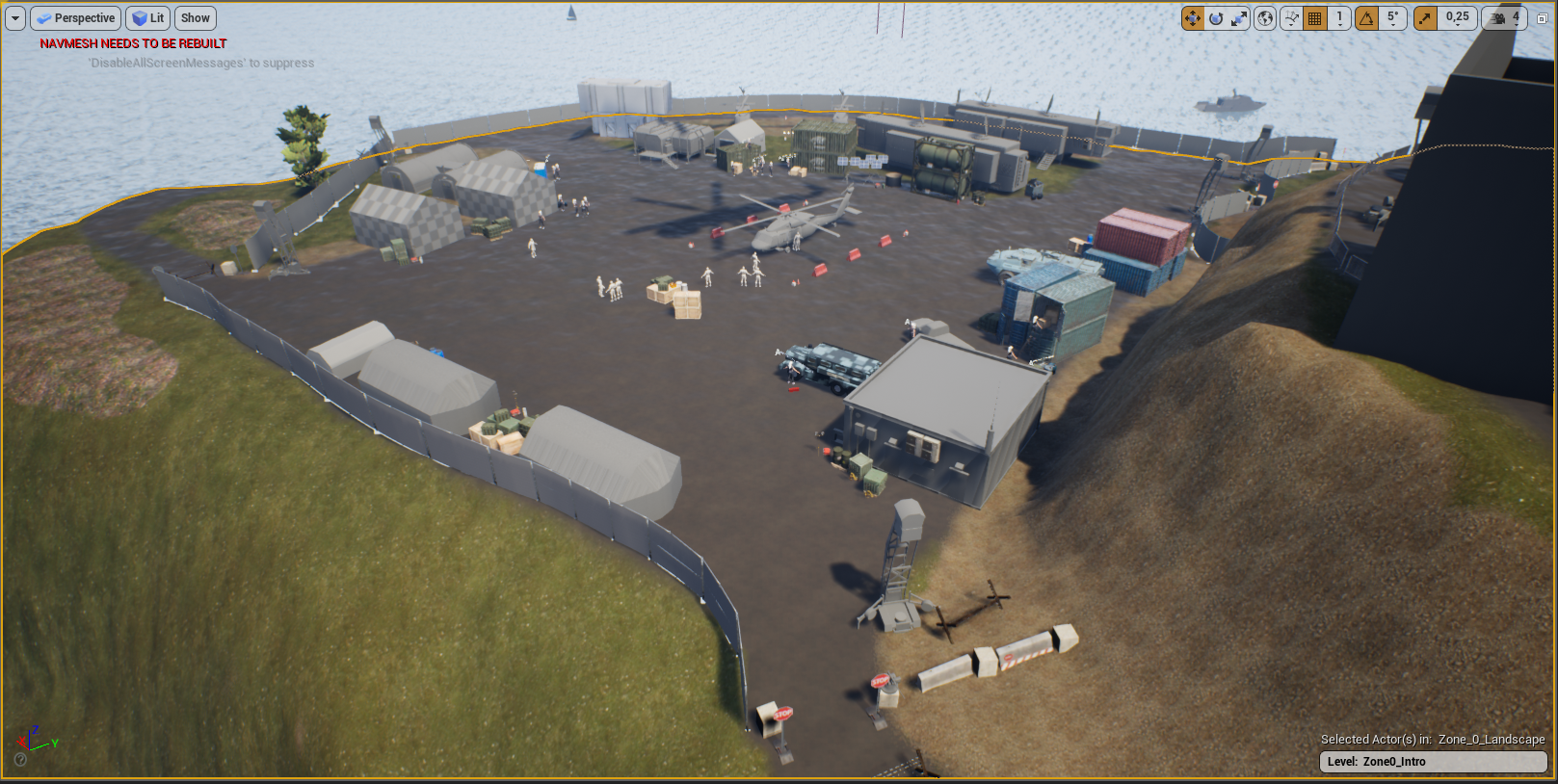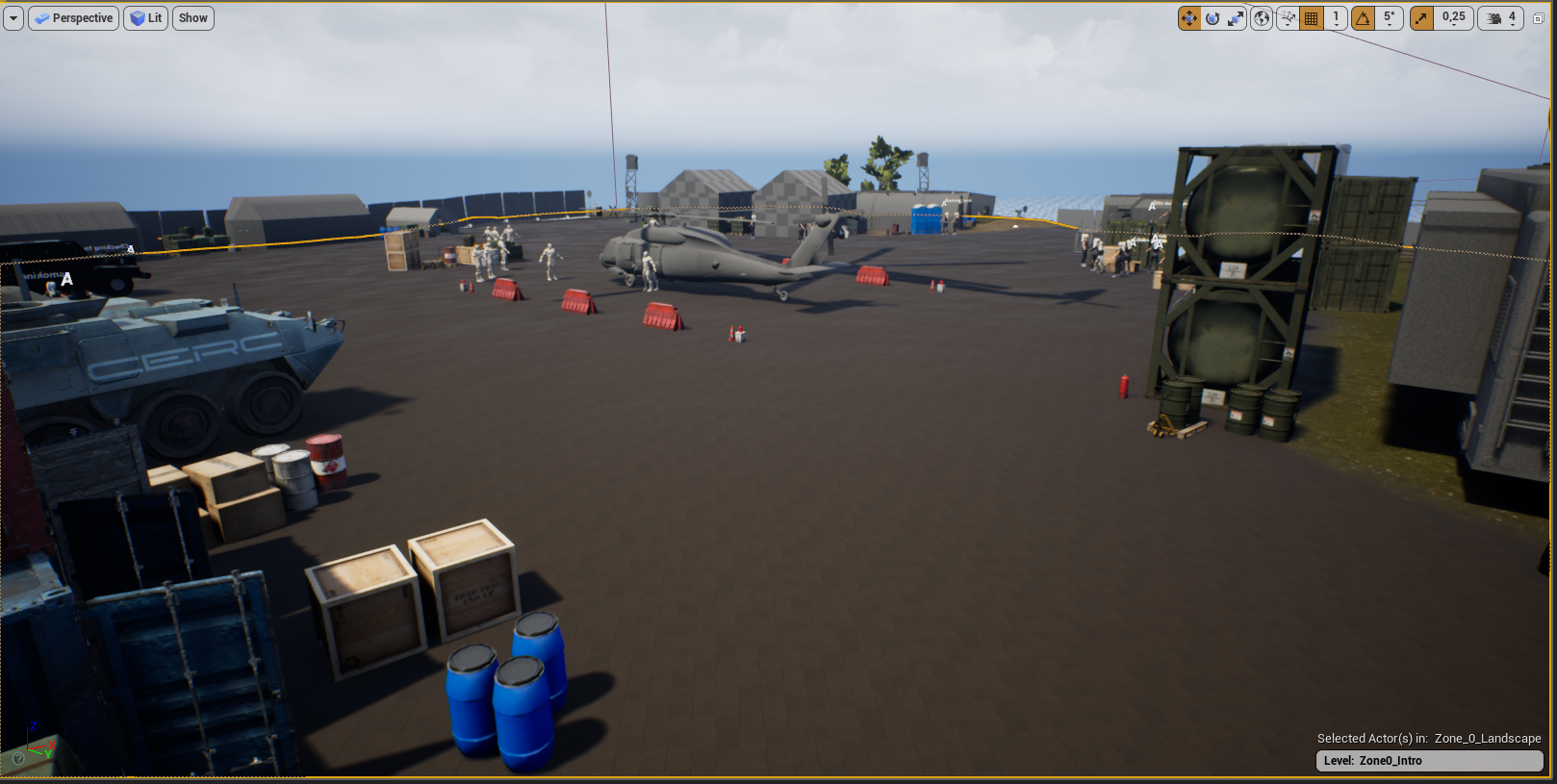 Concept Art
---
Some splash screens were drawn up to brainstorm what they might be in final release.We usually won't be able to show you much because spoilers, but our Artists did make this awesome Captain Winters concept art even cooler than it was before.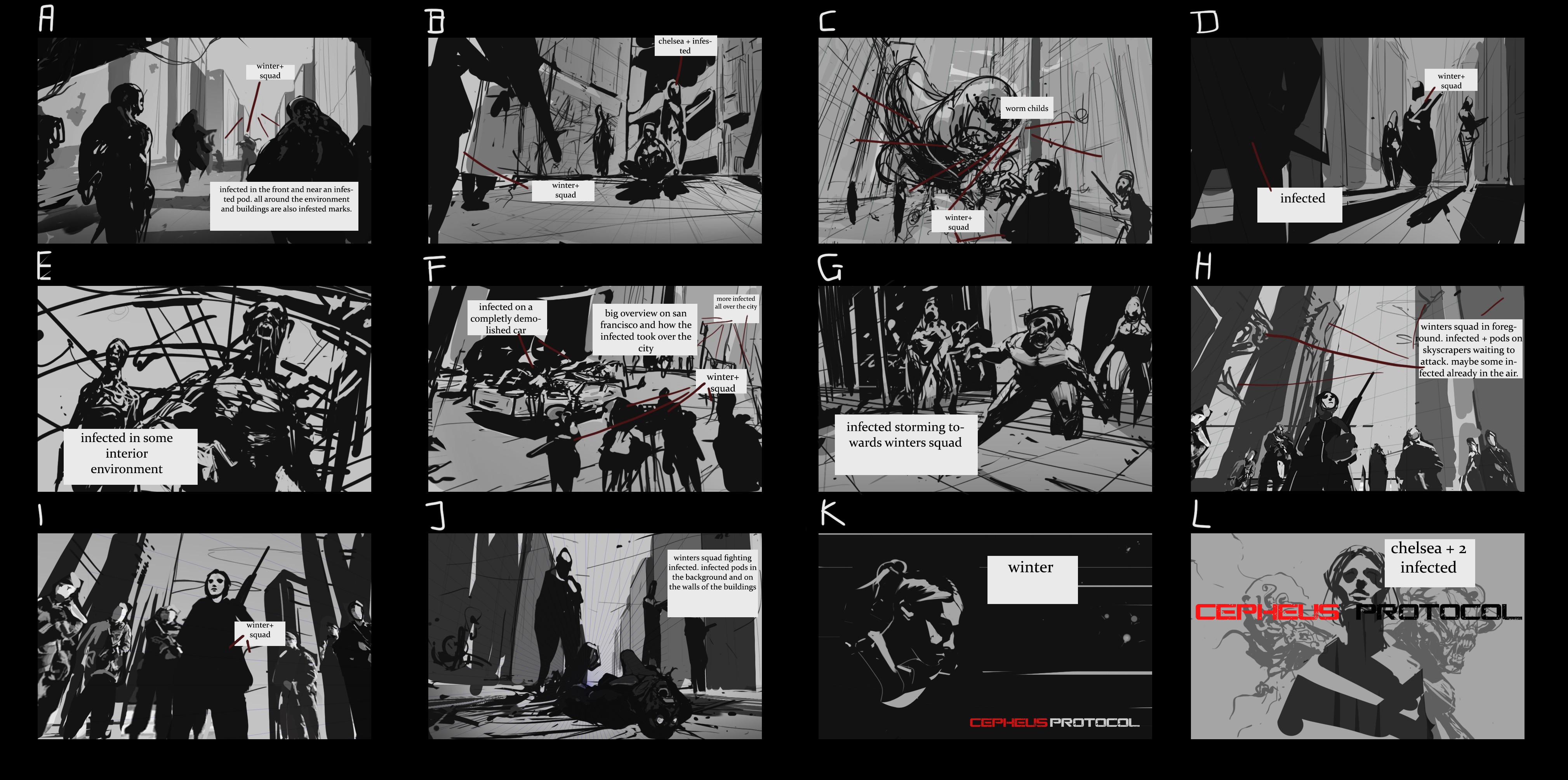 Ashley touched up a few promo pieces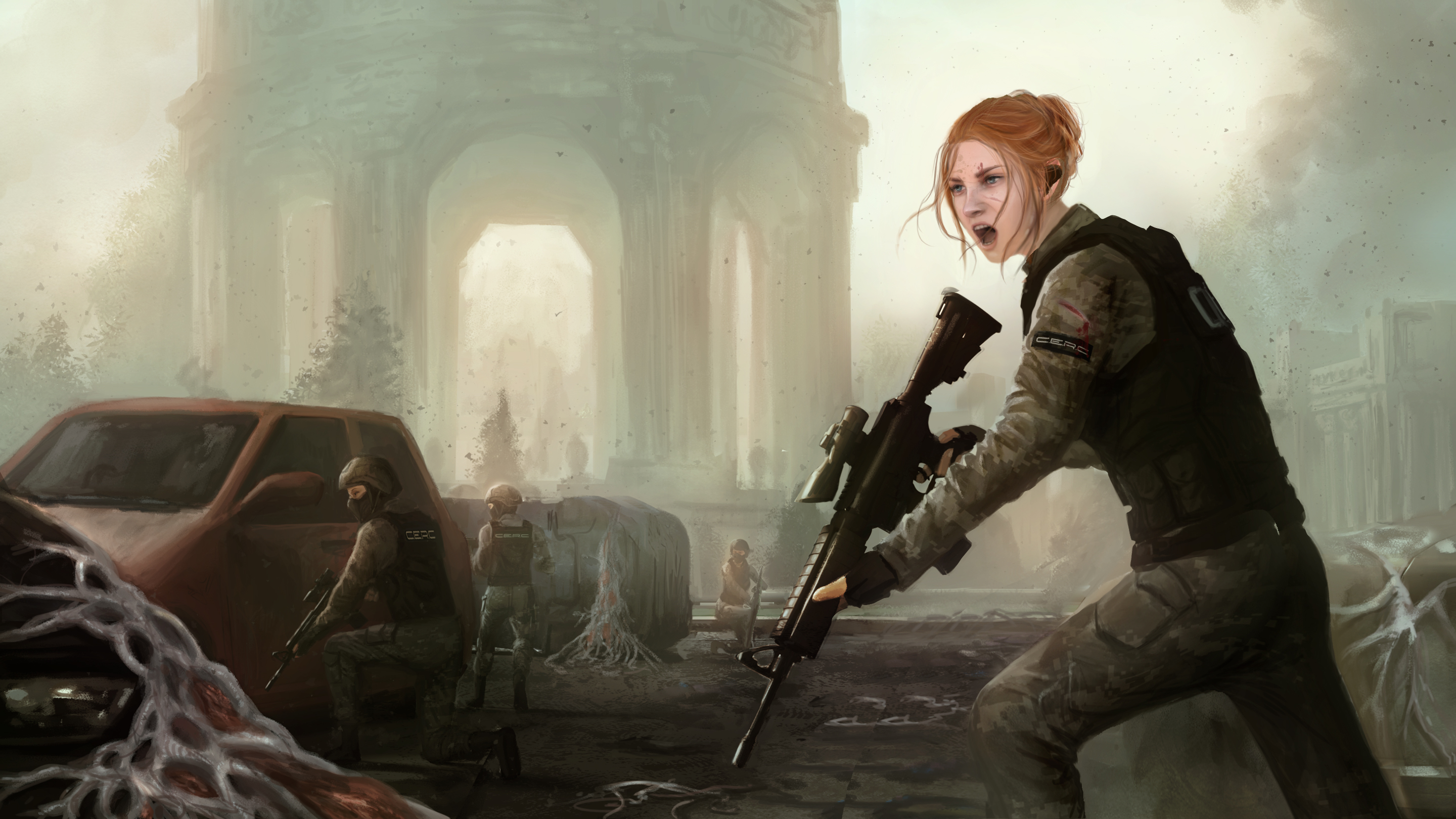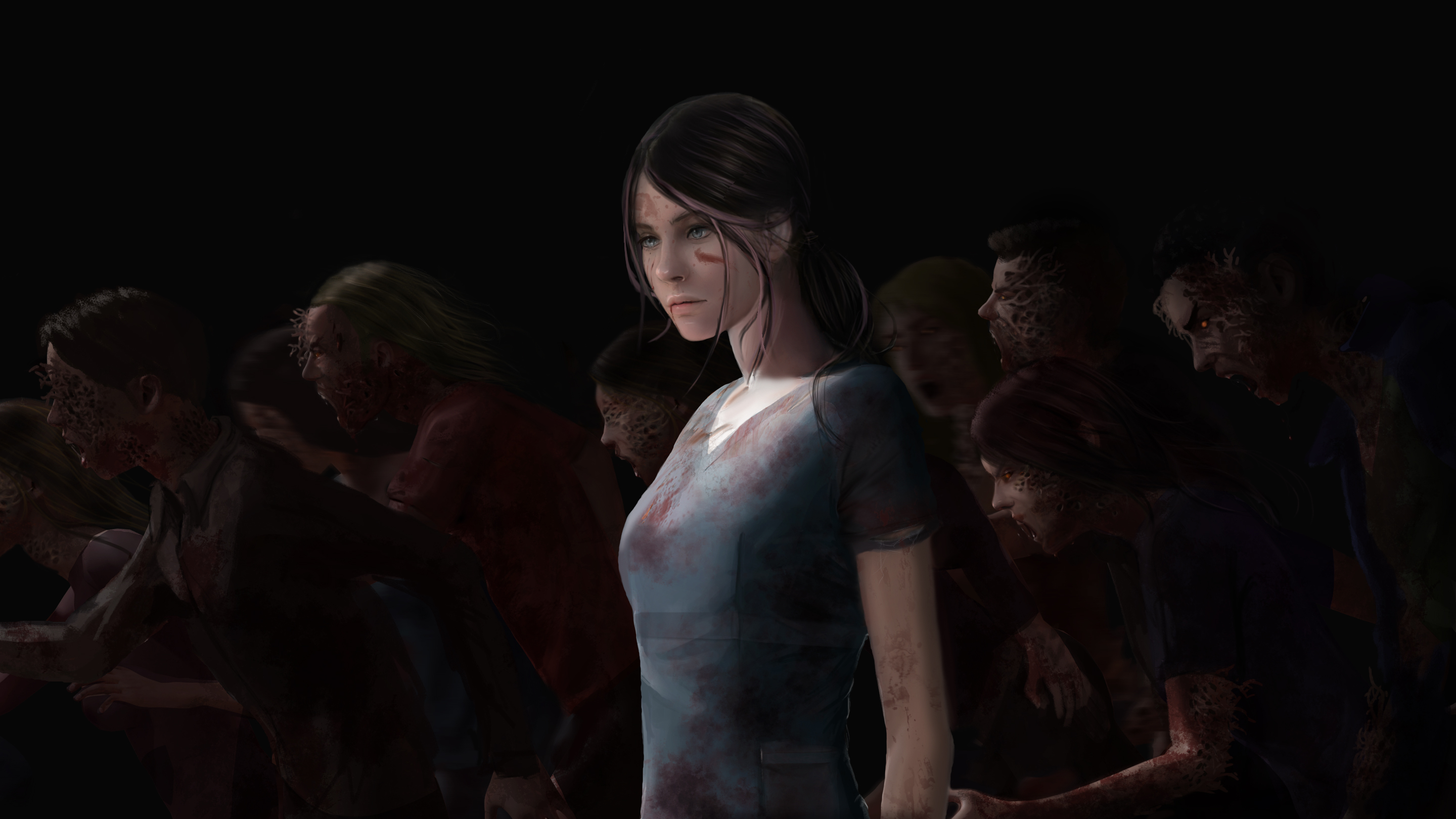 A steam trading card among others were tweaked and refined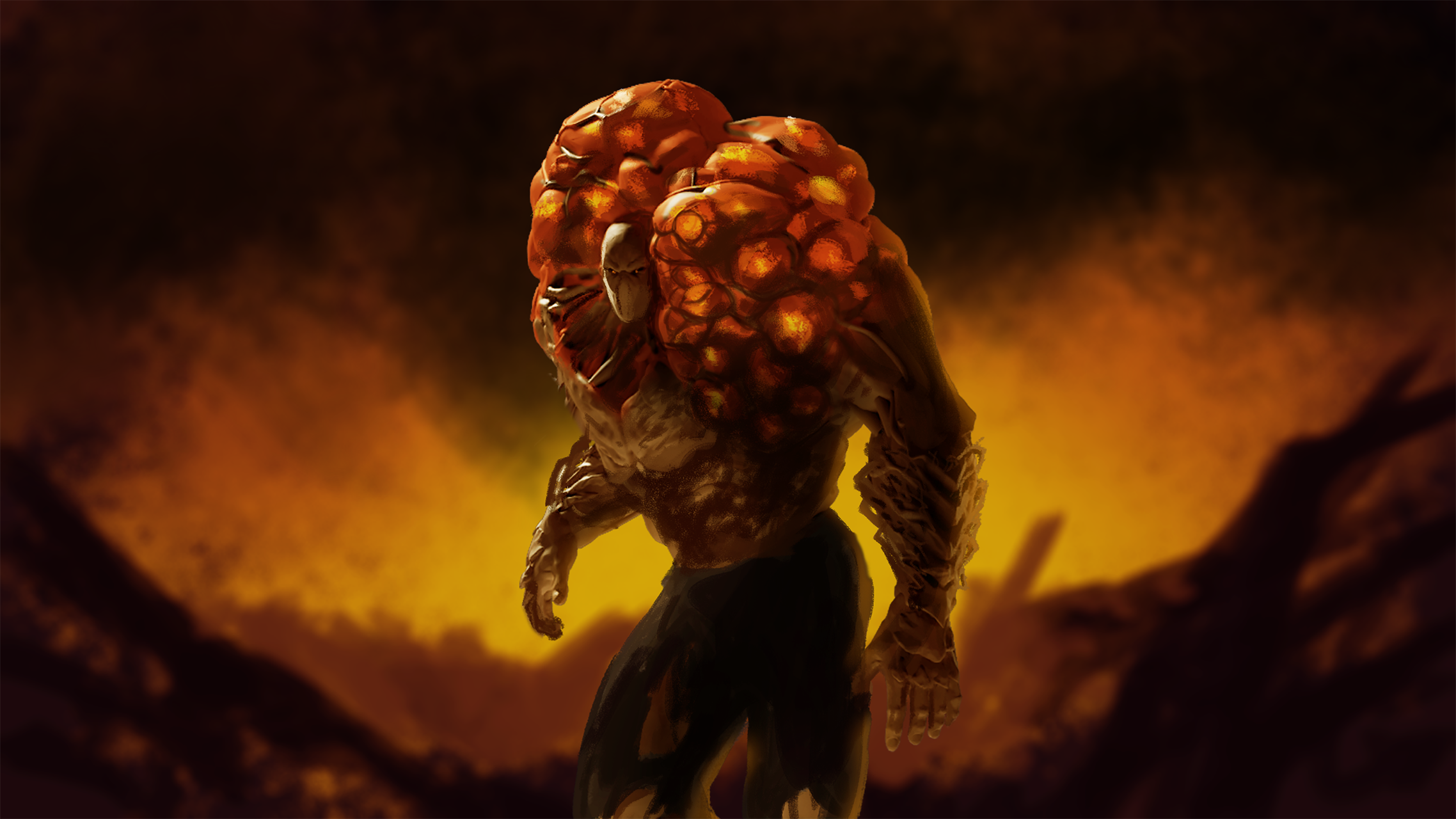 Jon further tweaked and played with different UI prompts for grenade toss indicators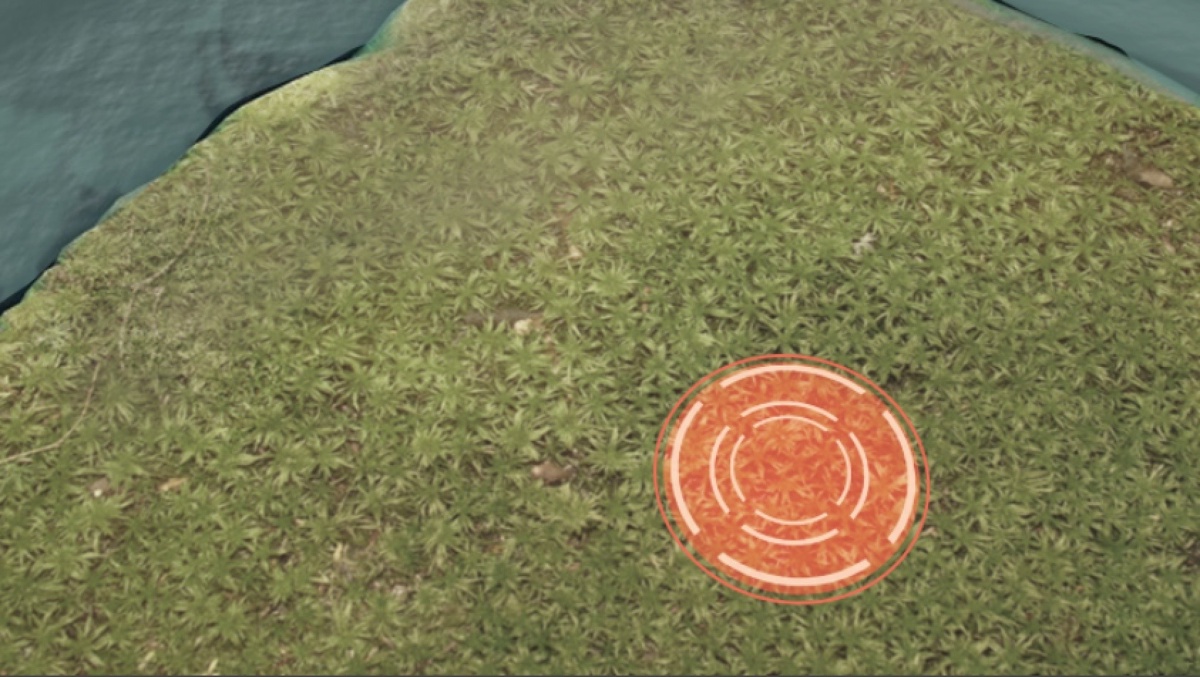 ---
Bug Fixing and What's next!

General Changes
The team started work on the mini-map and will keep working on it in the weeks to come.
Different Infected and squad animations are a work in progress and level designers have been finalizing details on the interior of different buildings.
Make sure to get your umbrellas ready because we've also added dynamic rain (and it looks awesome!).
Overall object/player detection has been top of mind for the team and they've been hard at work ensuring your squad won't be bumping into different things throughout the world.
We've been tracking all the various bugs and over the next weeks to days we'll start squashing them across the board. We also recently made a trello board just for the team to document and work together to resolve them.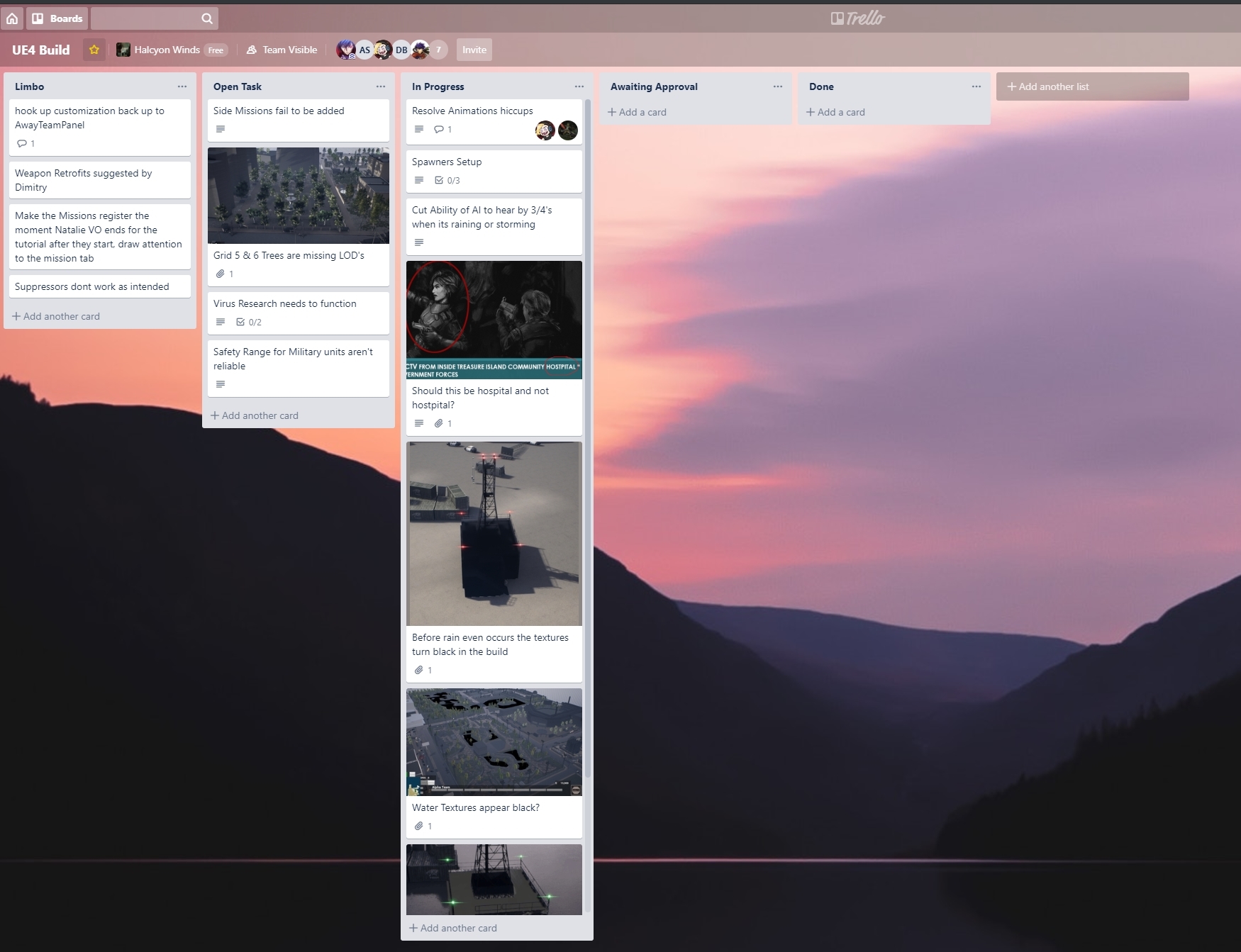 Just thought i'd share this amazing Ragdoll bug we had tonight on our build!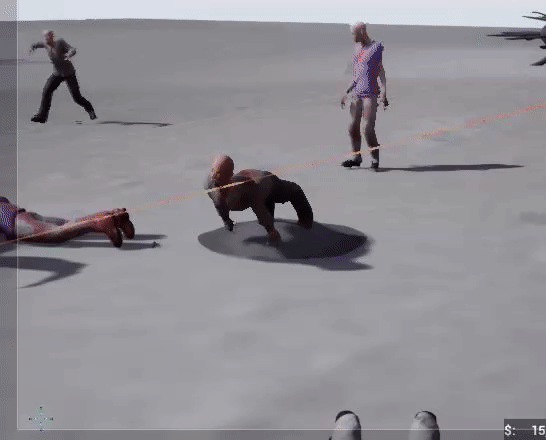 Recruitment
Currently we are seeking talented individuals in the following roles. It should be noted the project is post launch compensation and we are incredibly willing to work with any individuals schedule that might be interested. Feel free to send me an example at with your reel.portfolio and/or website.
3DMax Animators
Prop Modeling
Level Designers
Email : recruitment@halcyonwinds.com
Community Discord Server
We started a Discord! Join it and support the game we're still turning on the lights so it will be more filled in over the next few days!