GREENLIGHT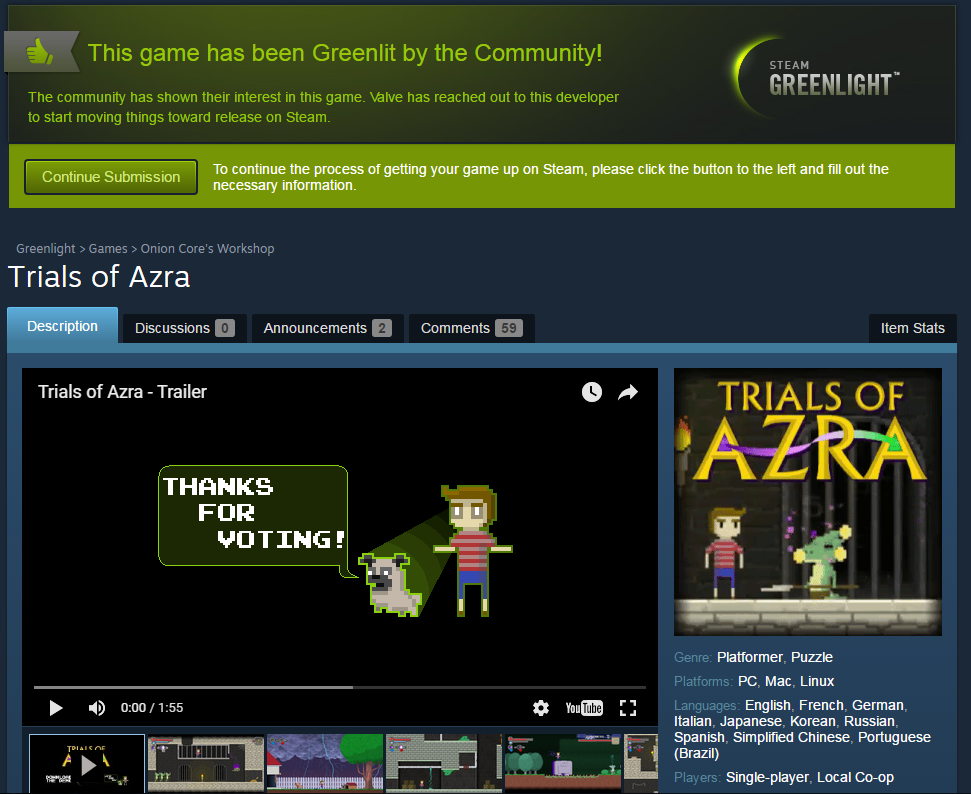 More than happy to say that Trials of Azra has finally been greenlit after 2 weeks!
We reached a total of 580 positive votes against 430 negative votes, not a bad ratio. And roughly 1400 unique visitors.
From the start, we reached out to all the press and youtubers we could. The local press was the most responsive, very happy to feature us, and we got some attention from small international press too. But overall, nothing too fancy, and youtubers were a no show.
The huge majority of the votes (like 80%), though, came from steam itself. So don't get demotivated if no BIG gaming news site wants to feature you. If you have a decent game, chances are you will get greenlit eventually.
---
DEMO
We found some things to adjust, so we decided to release a final version of the demo. Here are the notes:
Version 1.0.2 Release Notes:
Gameplay:
The following Xbox 360 joystick commands have been changed: [Possess] ("Y" -> "RB"), [Unpossess] ("B" -> "LB"), [Roll] ("RB" -> "Y")
Sam now has a reduced body collider that better matches its visual model.
Behaviour of the Skeletons has been tweaked to not walk.
Now the Bombs (those cute little orange guys) can be ignited even when they are dead.
Adjusted terrain in some rooms.
Reduced the collider of arrows.
Made the damaging collider limits of the fire hazard more clear.
Fixed a bug in the Intro that prevented Sam to move left afer being blown by the wind, blocking further progress.
Fixed a bug where the Slimes were blocking a pipe hole even without being stuck to it.
Fixed a bug where the enemies were not getting their vision range increased after receiving damage.
Fixed a bug that made the enemies roam after losing a target, without waiting.
Fixed a bug in the Intro where Sam's dog was not being automatically unpossessed after opening the house door.
Fixed a bug that made some tutorial texts to jiggle.
Fixed a bug that shown both auras (green and purple) behind the same enemy.
Fixed a bug that made the Demon Archer in the Gardens roam around.
Fixed a bug that made it possible to throw missiles through certain thin walls and doors
Fixed a bug that made consumable items not behaving as expected when picked up by a possessed enemy. (Now, every consumable picked by a possessed enemy restores half the amount to the enemy AND half to Sam)
---
DEVELOPMENT NEWS
Having been greenlit and finished working on the demo releases, we are now fully commited to completing the game before August.
Last week we worked on some bosses. One of which is already complete!
I bring you The Pyromancer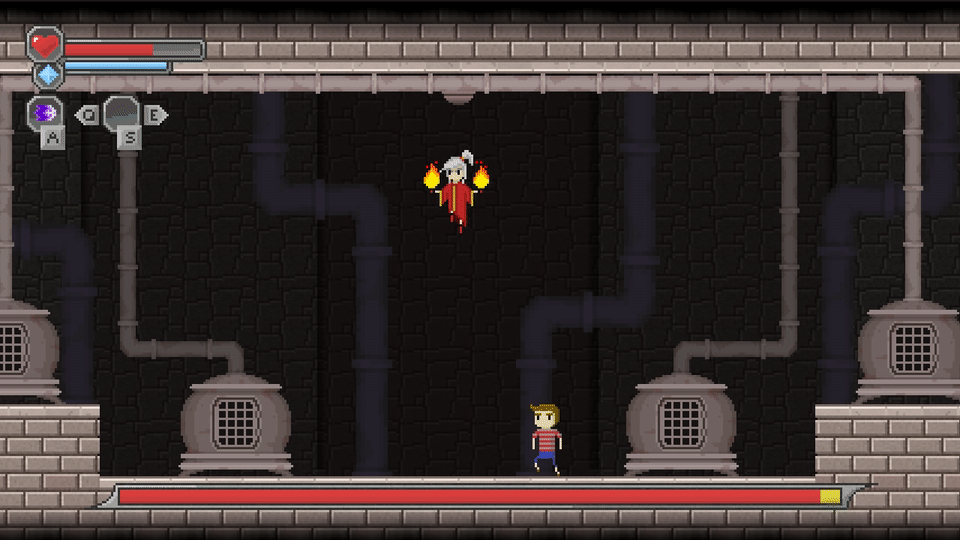 As said before, every boss in Trials of Azra has a unique way to stun, so Sam can inflict great damage. If the player does not stun the boss, it can still be harmed, but for a small portion of the max damage of the spells. I'm sure you can guess how to stun this one!
Currently we are working on another boss, The Minotaur. Here's a little sneak peek of some of his attacks: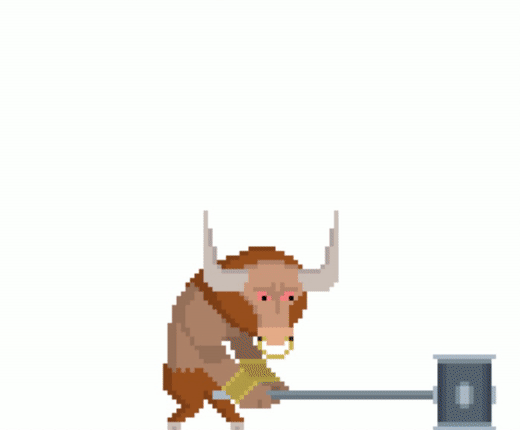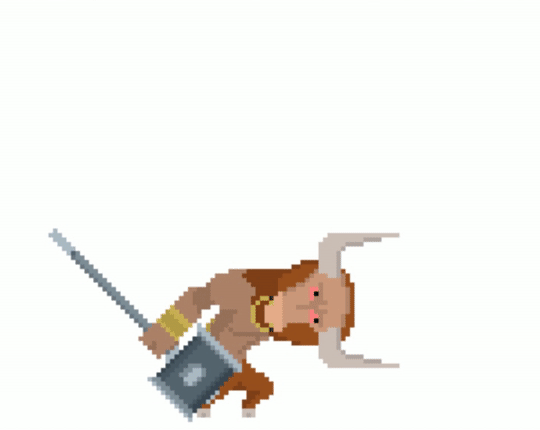 Last but not least, we keep working on new levels. This one in particular we created to soften the difficulty curve a bit, between a level where you learn about the Bomb, and a hard level where you have to solve a big puzzle using a Bomb and some Slimes. This one is less difficult and we felt it necessary so the player can learn a bit more before the big level.

---
Finally, we were at Geek Out Fest, an event in Buenos Aires, where people played our demo, and took home a "vote for us on greenlight!" token (that we hope they did). It was a good and fun experience, and we learned a lot, as always.
Here's a photo!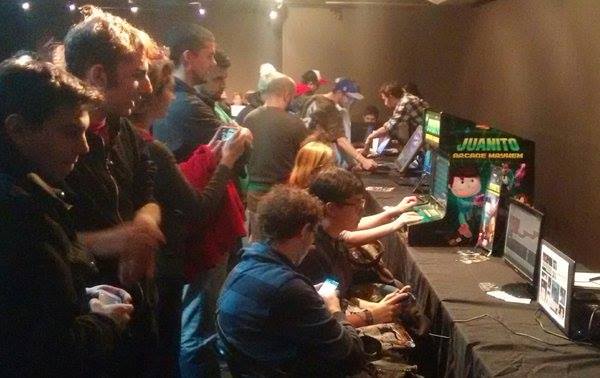 ---
Don't forget to download the demo, and follow us on greenlight if you didn't already.
See you in the next article!