𝕬fter so long, finally, the game's demo is finally here!


Actually, this announcement is a few months late. The demo has actually been around for a while but I also wanted all promotional material to be ready by the time the demo arrived. That took quite a while, especially the trailer, which took an entire month to create.
So now that the demo has finally arrived, what is going to happen from here on?
One of the important things right now is to spread awareness of the game. All this time working on this project, I have realized the true necessity of having an audience. Simply having a game is not enough, you need to have a player base to be given feedback. Unfortunately, I've never actually had an audience so I don't know how to actually find one for Child Arms. This is something everyone seems to be struggling with and I guess I'll be discovering this as I go along.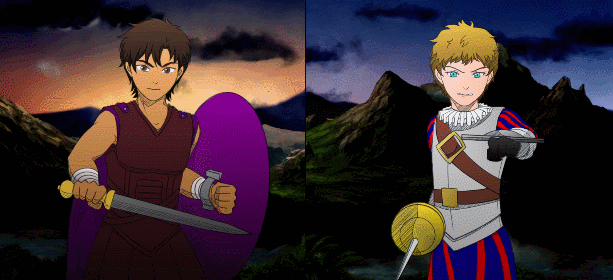 The game itself is on hold from production. One of the problems I faced before with trying to find an audience was that I was trying to work on the game at the same time. I can't do that anymore. I'm not capable of multitasking both, at least not right now. I have to do one at a time so while I'm out and about, the game will have to be put on hold until further notice. I have no set plan on how long it will be till I return to working on the game itself but I'm hoping it will be for only a month or two, but for sure, things will be back to production in 2021.
So for now, the demo is available to play and includes the following features.
Two players, Enro and Escudo, to play as

Arcade mode against both characters with 5 difficulty settings

Versus mode with various options

Training options such as tutorials and practice mode

Color editor

Make sure to also follow the progress of the game on social media. And come join us at the Discord server where even more updates will be made on a constant basis.