Hello!
It's been a good dev week for sure. I've managed to finish up some things that have been put on the backburner for a while (things that should have been done, but have been tricky and thus been difficult to motivate doing).
Among these things is the movement for the vactrains. Getting this to work required reworking a fairly complicated part of the code, where connectivity between tracks and stations is managed. Luckily, in doing this I could also remove some things that were redundant and speed the whole process up.
Although not completely finished, the progress so far can be seen here:
Twitter.com
I've reworked health policy settings, so that they now affect clinic and hospital output instead of just affecting Labour availability (this is now instead indirectly affected from increased health output).
While doing this change I also changed the overall effect strengths and costs.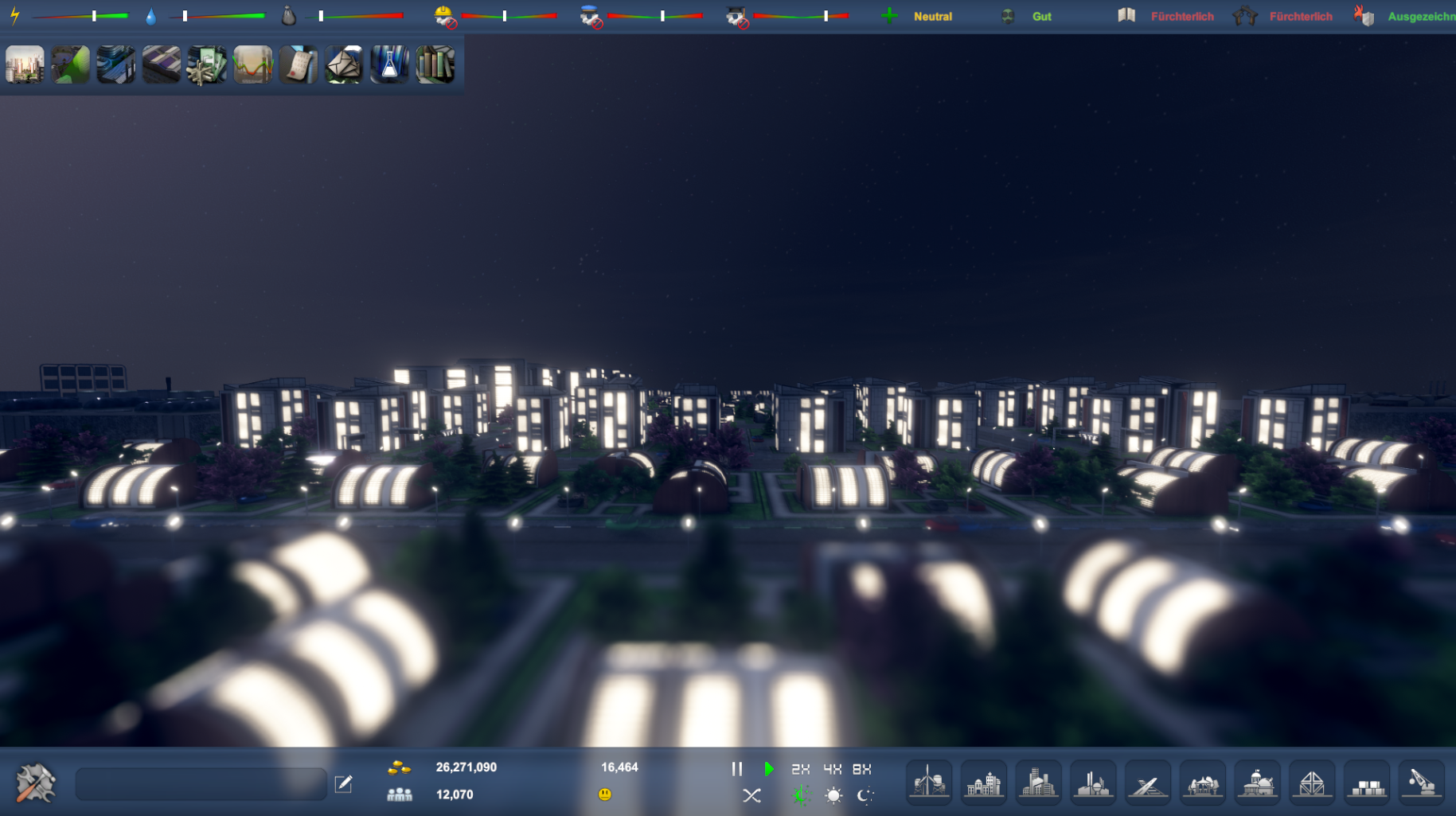 Research is, as far as I can tell, fully functional, but does show the odd bug every now and then, but nothing game breaking. I've made some more adjustments and fixes to make the code more logical.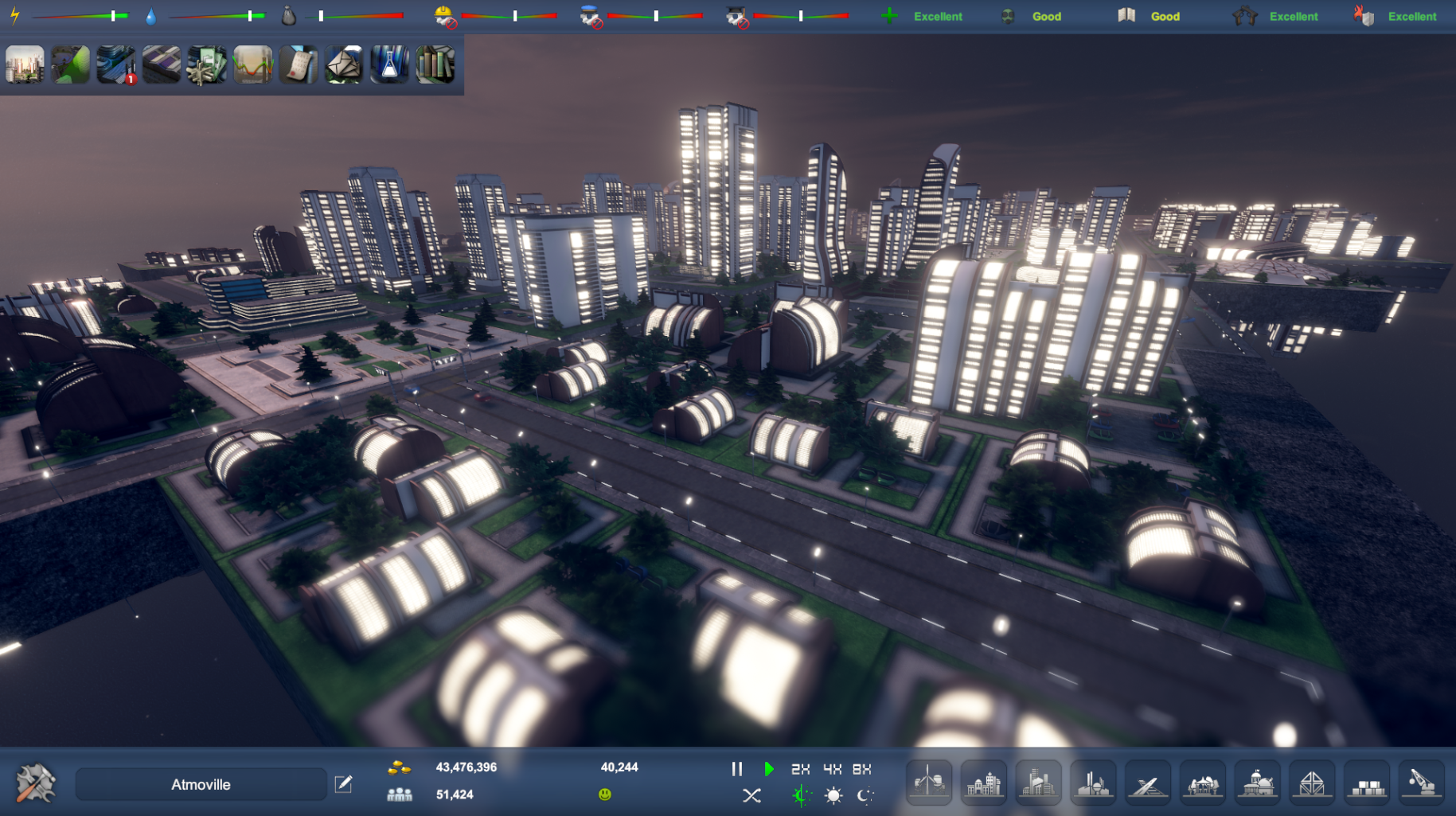 I've also touched up on the localisations. German has been overhauled, spanish and russian have been expanded. This also meant fixing some oversized textboxes etc.
Next week I'll be fixing the atmofleet movements, so that a fleet comes in to the city and lands at the atmoport to transport citizens and goods. In preparation for this I have redesigned the atmoport slightly. The previous one, I felt, was too tall and since it is a required building when you start a new city (and later too) it looks better not being too big.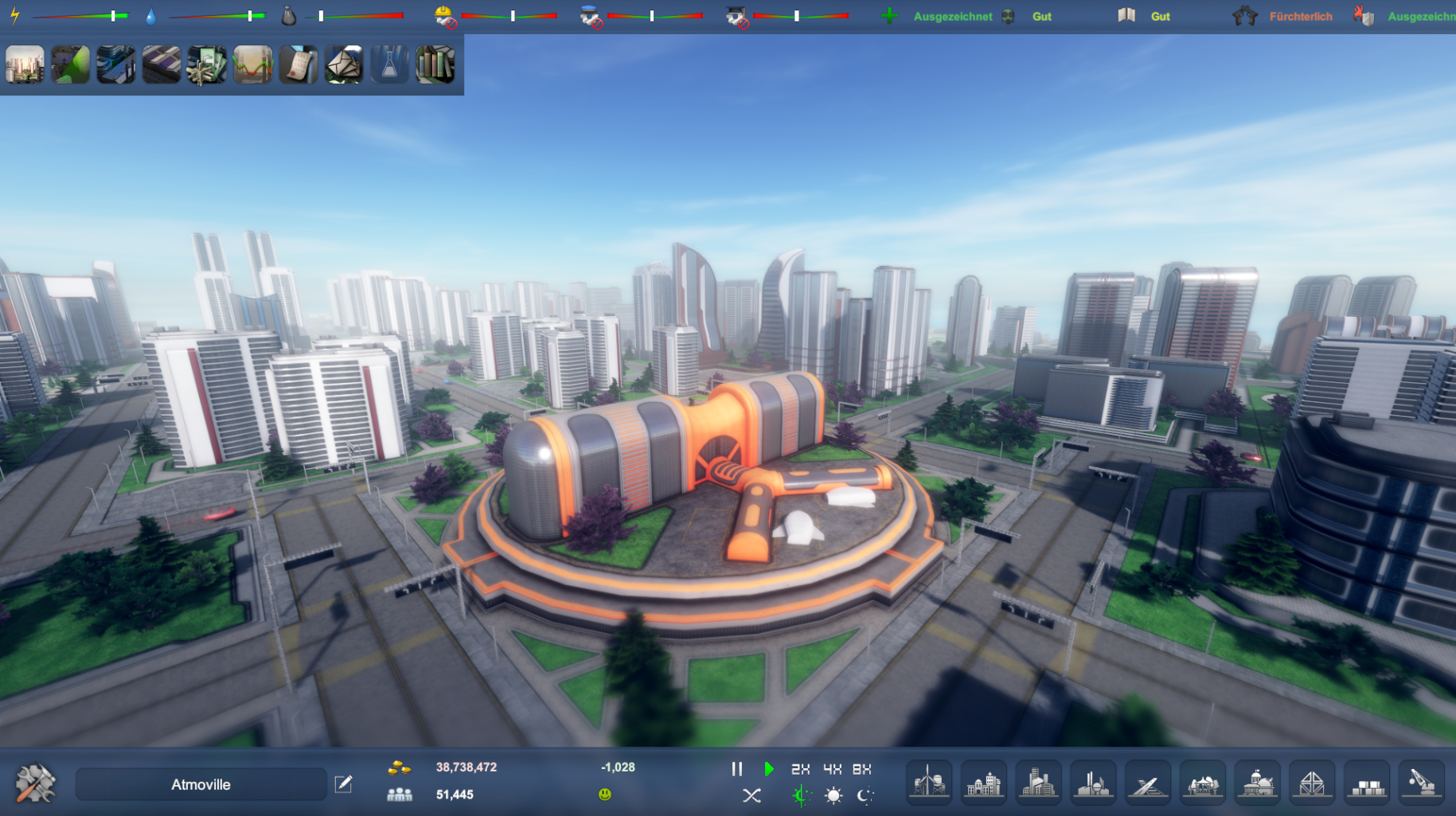 I also gave it the same color theme as the vactrain station so that they are easily identifiable.
I've added sounds to buildings when they are clicked. This is too add a bit more life but also make identification easier. Residential buildings trigger a doorbell sound, commercial zones a cashregister sound etc. I think it works fairly well, but a few more sounds are needed for the different types of industrial buildings.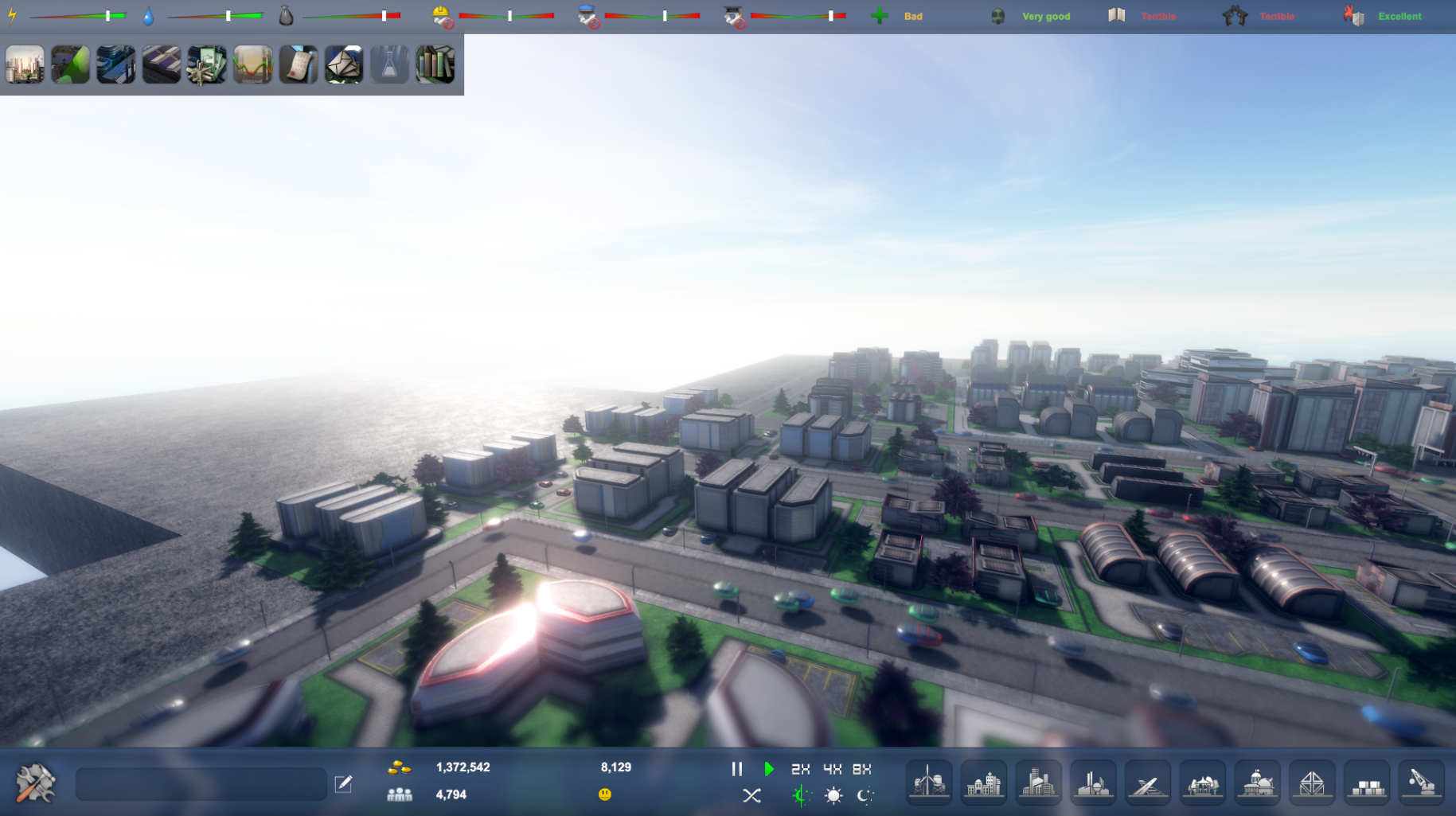 Lastly, I've added the lower class, middle class and upper class residential, commercial and industrial smaller footprint roster of buildings. Initially I had planned for this to be added after the EA-release, but I managed to make them rather quickly. Currently there's only one version and one density. I will be added another density along with alternative versions for variation once the game has been released. Once the game has been released the mixed low/mid and mid/upper versions will be made as well.
Here are the current buildings: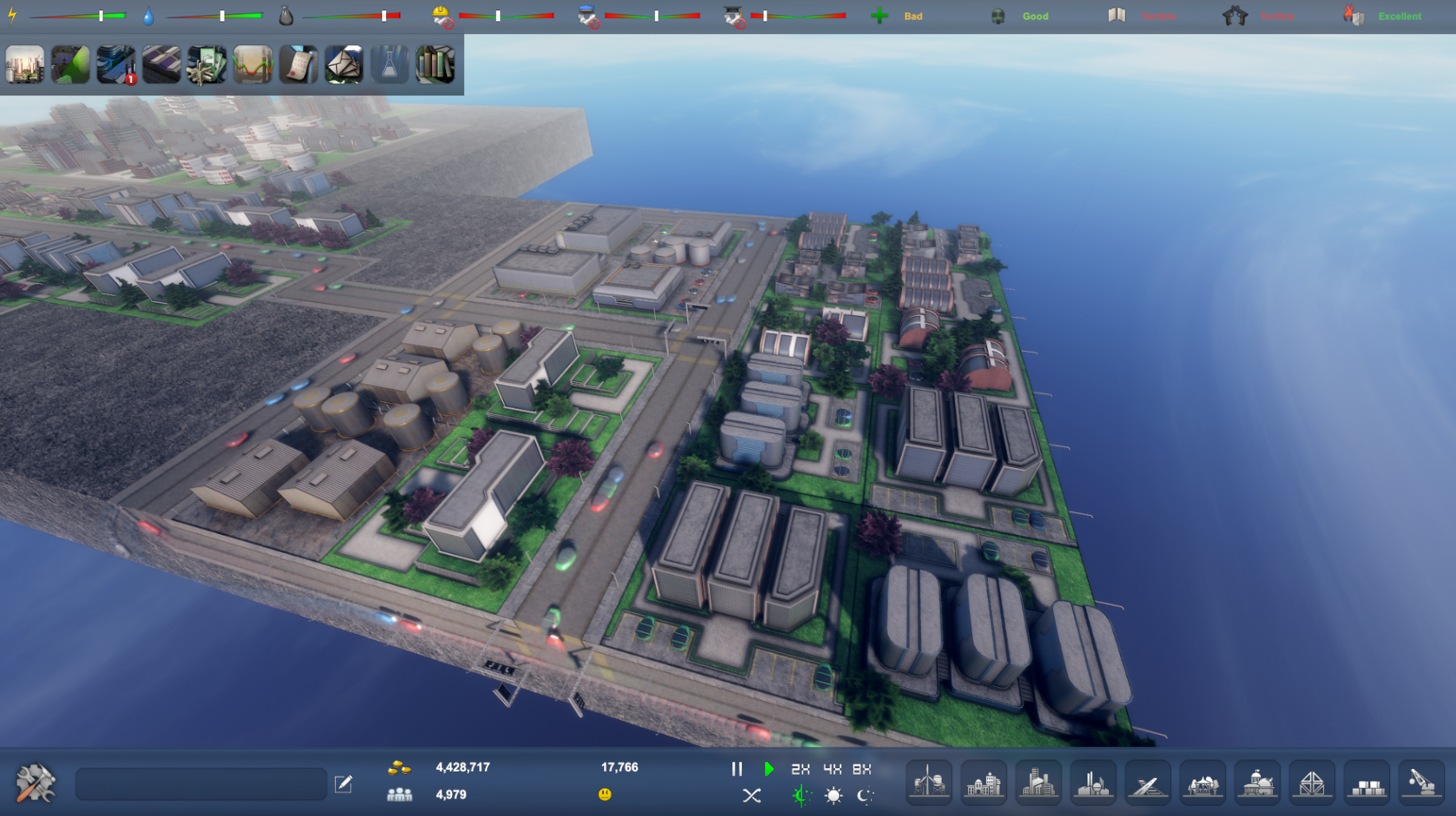 Aside from these changes, I've managed to spend quite some time playing the game and finding minor issues that have been fixed as they have been found.