Hello Everybody,
In the beginning we knew we wanted to make something dark, that brought suspanse and thrill at the same time. We brainstormed ideas, ideas that quickly became concepts. At first we were focusing on one part of the story, a forest like. At this point we had a story, but really no ground.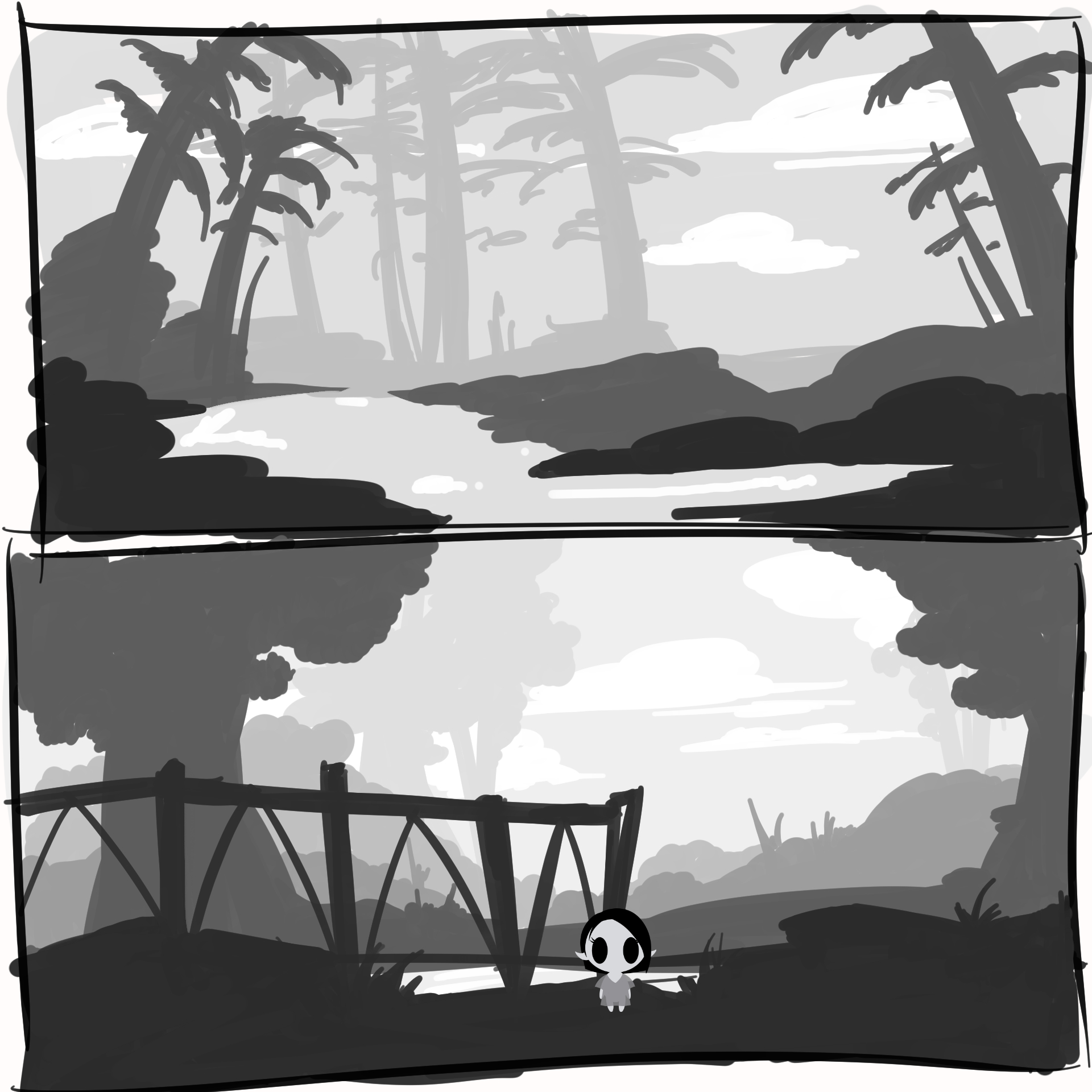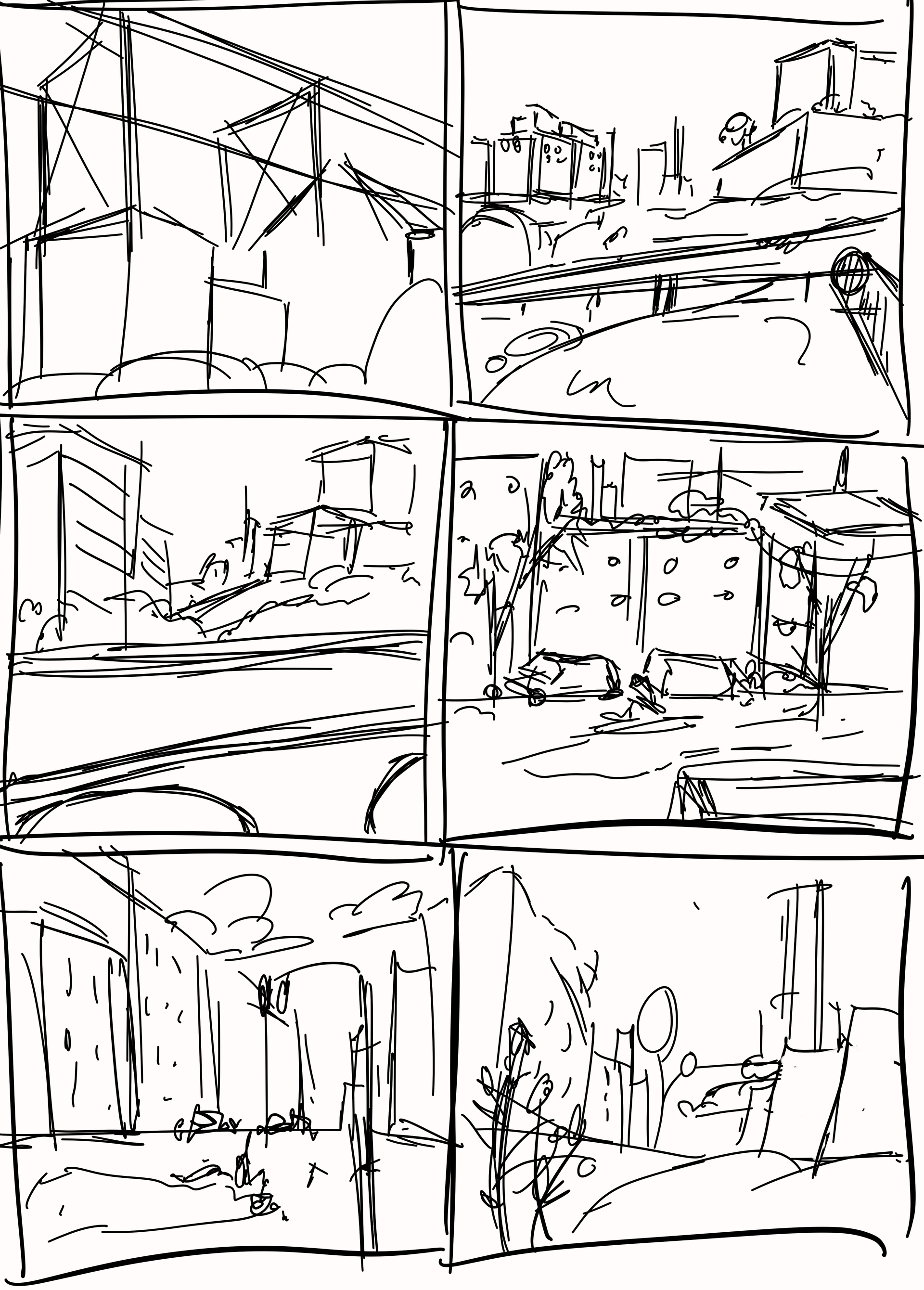 This is where we were then reminded that we were missing the whole point of not having humans anymore in our story: Show the city! Houses! You know, it´s an apocalypse! So the artist started sketching out not only a forest but the city. What happened to the city?
After making some thumbnails, the artist then picked a few and started studying and sketching it out. We already knew we wanted to make it a cartoon style and use dark tones, so just had to keep going that way and see what worked best.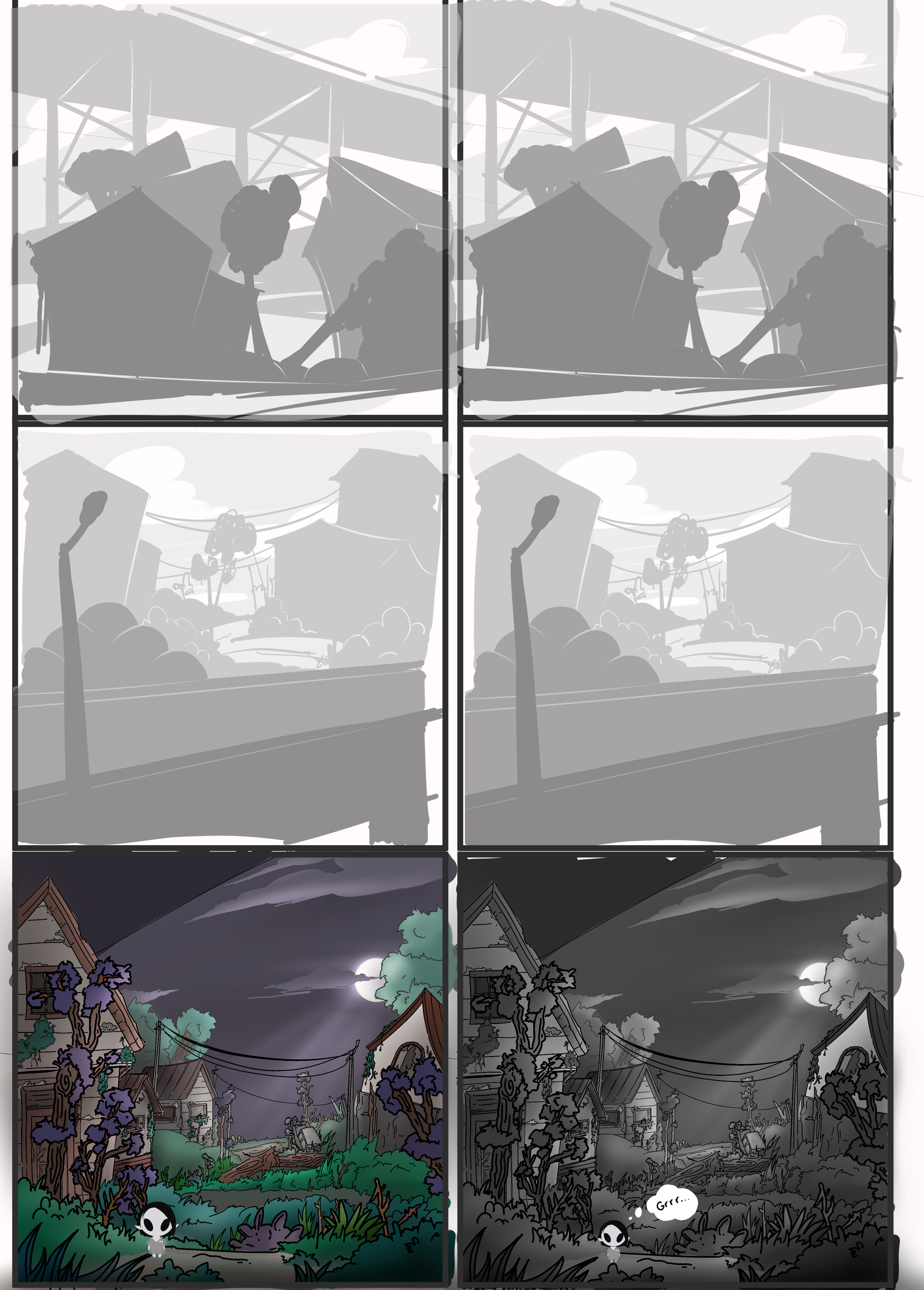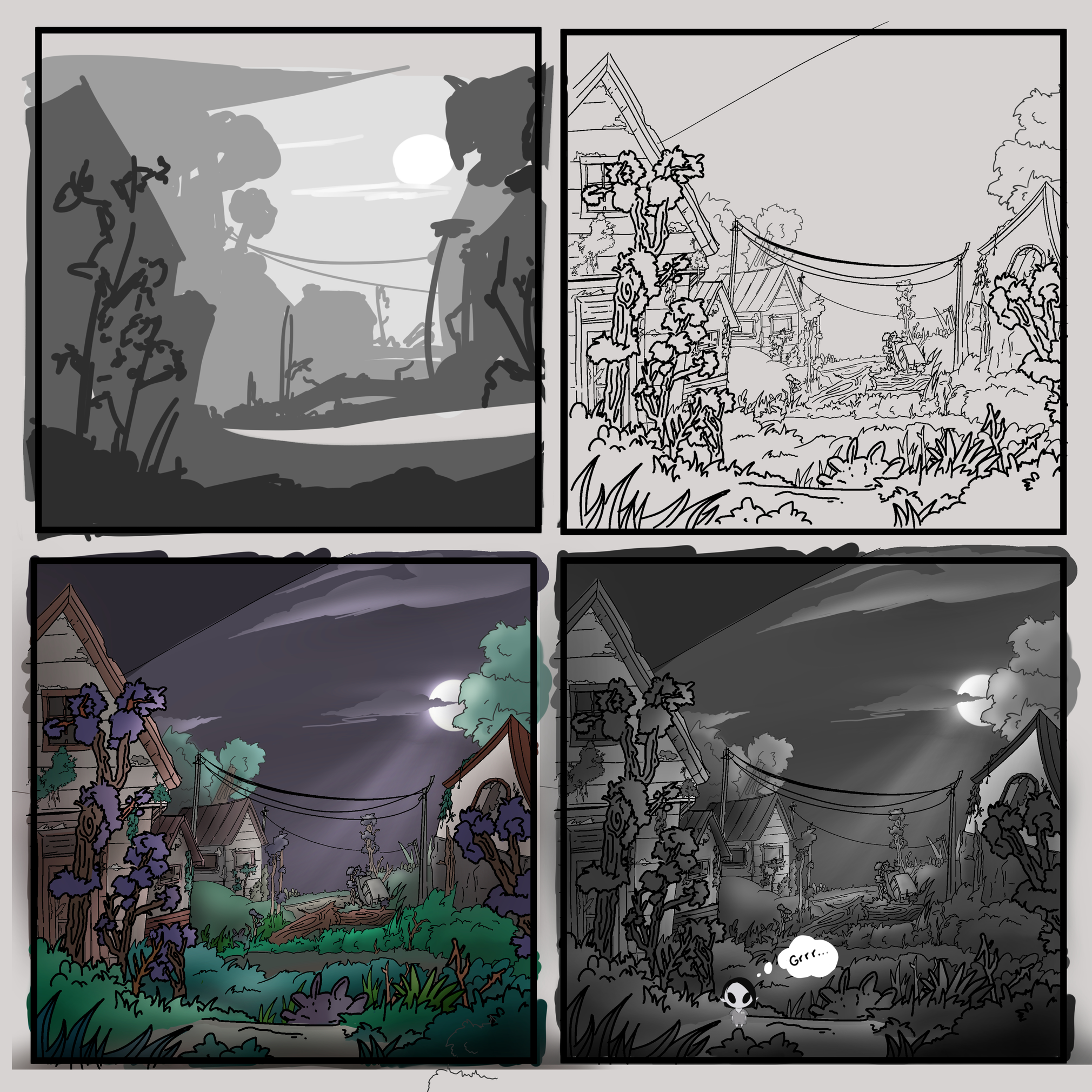 So, we got closer, but the values were off, also this needed to get darker in order to get the right feeling, and to be honest the colouring wasn´t working. So why not use a greyscale?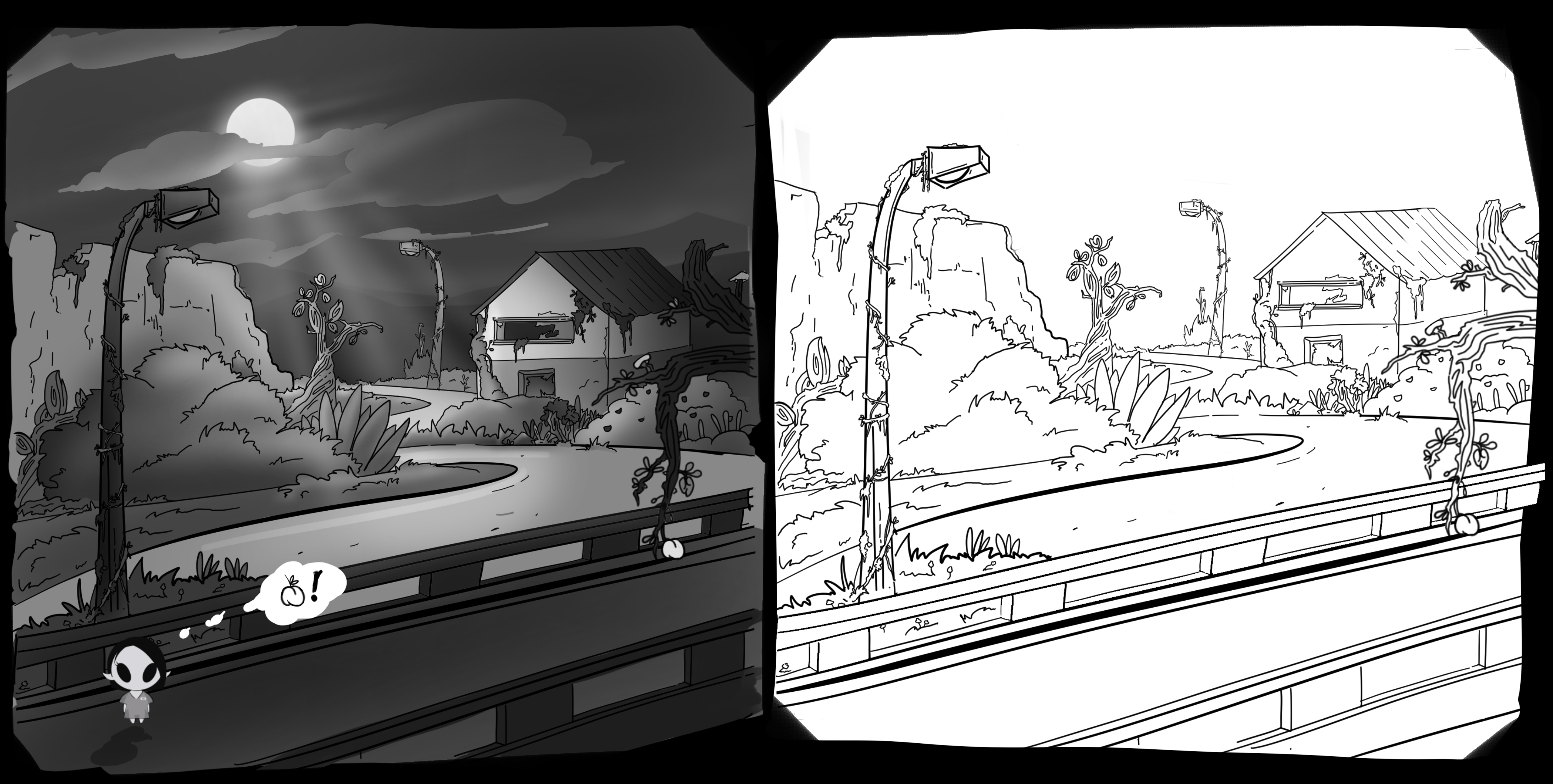 So i know this was just a study. The bridge wasn´t even apocalyptic, the character in the game wouldn´t really walk that way. But here i was just focusing on the style. And my values were really really off. I need to keep studying.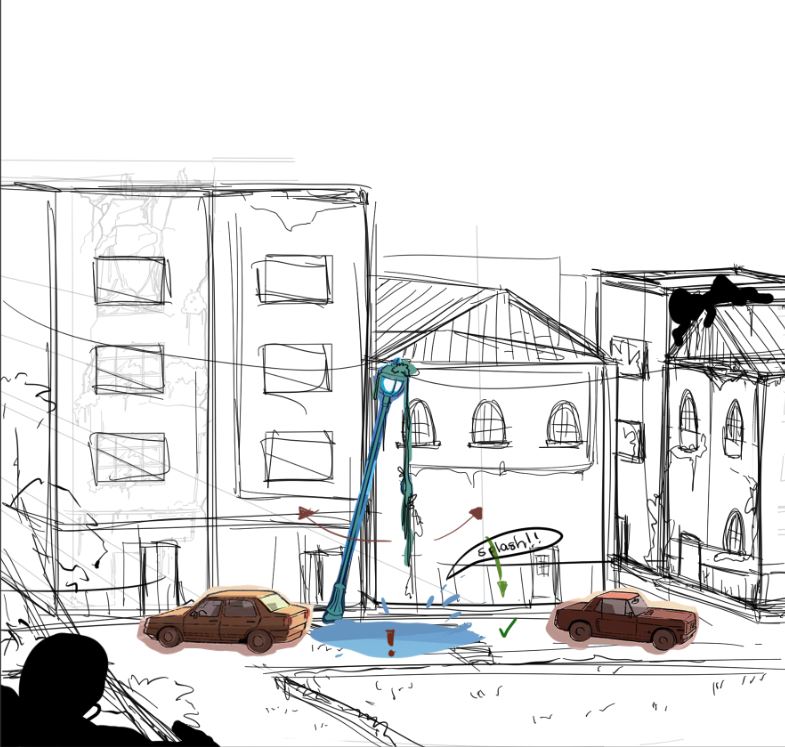 Here is one of my messes between the studying.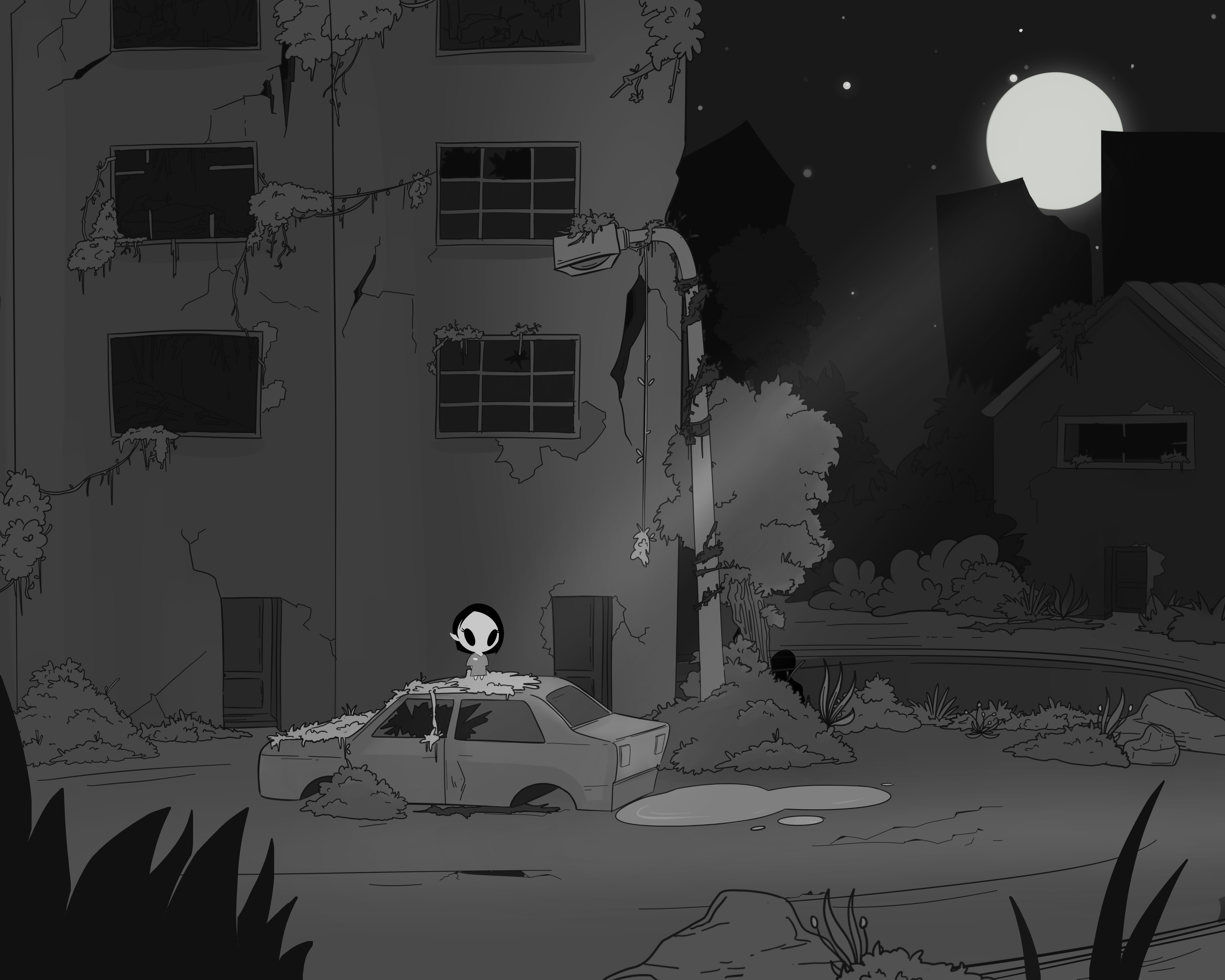 So I think i finally figured out the final art style. The values still need a little hand, but thought it worked much better.
We also shared a video where we imported the concept and the main character to unity, you can check it out on our instagram page:
View this post on Instagram
Some progress in the code! Background just to see the art in game and what to change later. The rope is in progress ✔️✔️ #code #indiegame #game #2dgameart #2dgame #gamestudio #progress #csharp #gamedevelopment #2dgamedev #coding #unity2d #unity #gaming #mechanics #conceptart #environment #ominous
A post shared by Defiant Ape Studios 🎮🇵🇹 (@defiant_ape_studios) on Apr 14, 2020 at 3:29am PDT


Thank for watching.
More to come, Keep an eye out!