Resonant Blade
Indie Game Devlog Episode 25: Locria Expanded & Otto
INTRO
Hey everyone and welcome to episode 25 of the Resonant Blade Devlog series. Resonant Blade is my solo indiedev project I'm currently working on. It's a 2d sci-fi action adventure game inspired by Hyper Light Drifter and The Legend of Zelda. You can get your hands on the demo right now by clicking on the link in the description. Also, if you want to see more Resonant Blade game dev content, be sure to subscribe to the YouTube channel.
Over the past month, I've added lots of new scenes, a new miniboss and have been filling in more and more details with the story and plot. Although I've been making lots of progress, I'm getting to the point where I don't want to spoil the entire game and show everything I've been working on, so I'll just be going through a few of the latest updates.
LOCRIA: NEW AREAS
I knew I needed to start getting new areas designed and drawn up so I started expanding out Locria Island. Here's a sneak peek of some of the new areas.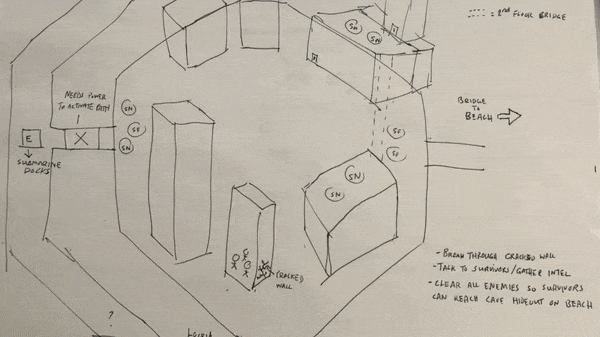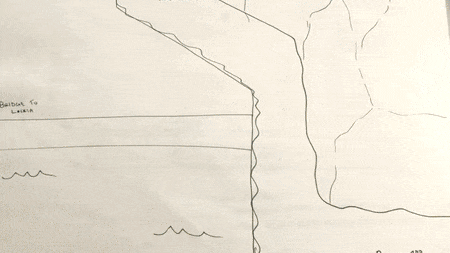 OTTO
I added in a new assistant NPC that will accompany Atlas. This is the same drone that saves you at the beginning of the game. Otto joins up with you a little later in the game. This little guy doesn't do a whole lot at the moment other than follow the player around and emphasize points of interests. I plan on adding in some other interesting ways that Otto can help out with puzzles or combat.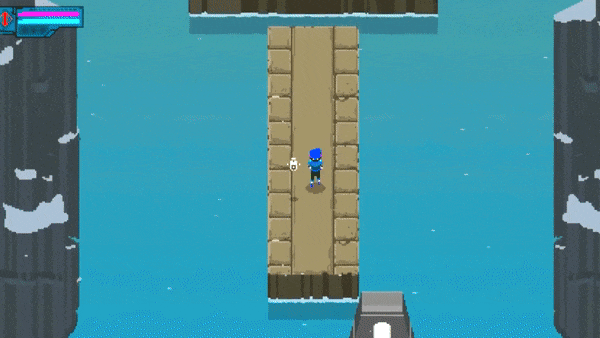 ENERGY GATES
I added some energy gates to some of the new areas. In this particular scene, the gates will activate and deactivate on a set timer. They're timers are all offset a little bit forcing the player to wait in between gates. Of course, you could always get through in one go with a few well-timed dashes.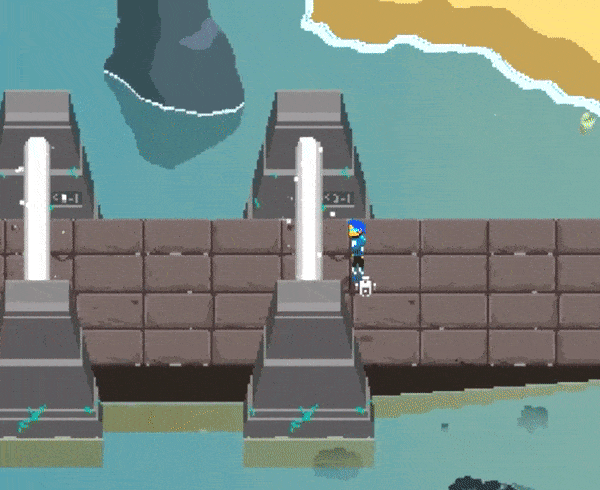 SOME NEW VISUAL EFFECTS
Because some of the scenes around Locria will have platforming over water, I added in a splash effect for when the player falls into the water. I also added in some new explosions that are used in the new boss fight. I also tested them out with the Sonic Grenades. I made some colorless variants of the explosions that I could dynamically change the color of by cycling the Resonant Blade's frequency.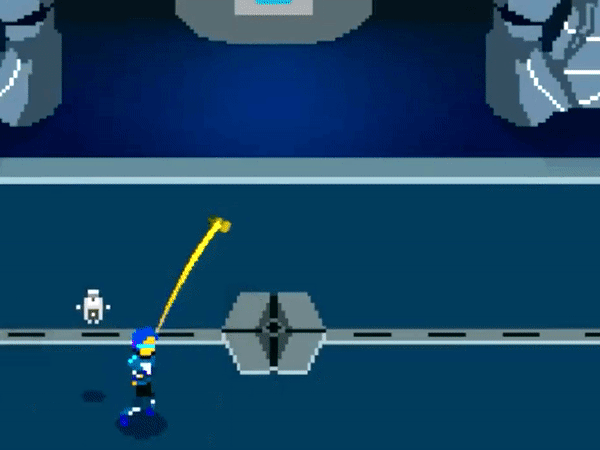 ENDING
Alright, that's it for this episode. Thanks for watching and I'll see you next time!