Games, Games, Games!
Yes, we have finished the Halloween Edition of Into the Dark in time, and yes, we are still working on Antinomy and Into the Ice: Nazis of Neuschwabenland, and we still ask for your support in the ongoing Kickstarter Campaign. However, we still have an ace up the sleeves for 2015: Father´s Island, a very unusual Open-World visual novel, will be released this year!
"I am John Richards, and I am innocent. I spent the last years in the Providence state prison for a crime I hadn´t committed. Armed robbery and assault, Christmas eve 2009, a convenience store just outside the town where I used to live. Hell, I was a highschool teacher then, and yeah, I didn´t earn much, but robbery? No fucking way. I spent the night 80 miles away in my cabin, my private retreat for holidays, working on exams and exercices for my pupils. Alone. A pretty bad Alibi, especially as they had me on tape. Not only my face, clearly visible, hard to mistake for another ones, they had also my DNA all over the place. My lawyer couldn´t argue with that, but I refused the deal they offered, and instead of 18 months and a chance for probation after 12, I got the full package of justice served. No hearing, no probation, no easy way out. I was innocent, but now, 5 years later, I have the attitude of an inmate and the will of a convict. I will find out who framed me, and whoever it was, will pay for it. And I got a damn good lead.
Two weeks before my release, an old catholic priest showed up in the prison, asking to talk to me. He was full of regrets and pitty, telling me that he knew I was innocent - but that his story was too weird to have convinced the jury. Long story cut short, some 25 years ago a dying maniac had confessed incredible sins to him. Didn´t take me long to figure out he was talking about my father. The priest revealed to me the location of an island not far from the New England coastline, and told me to go there to seek the truth. Challenge accepted, no school would hire me as teacher anyway..."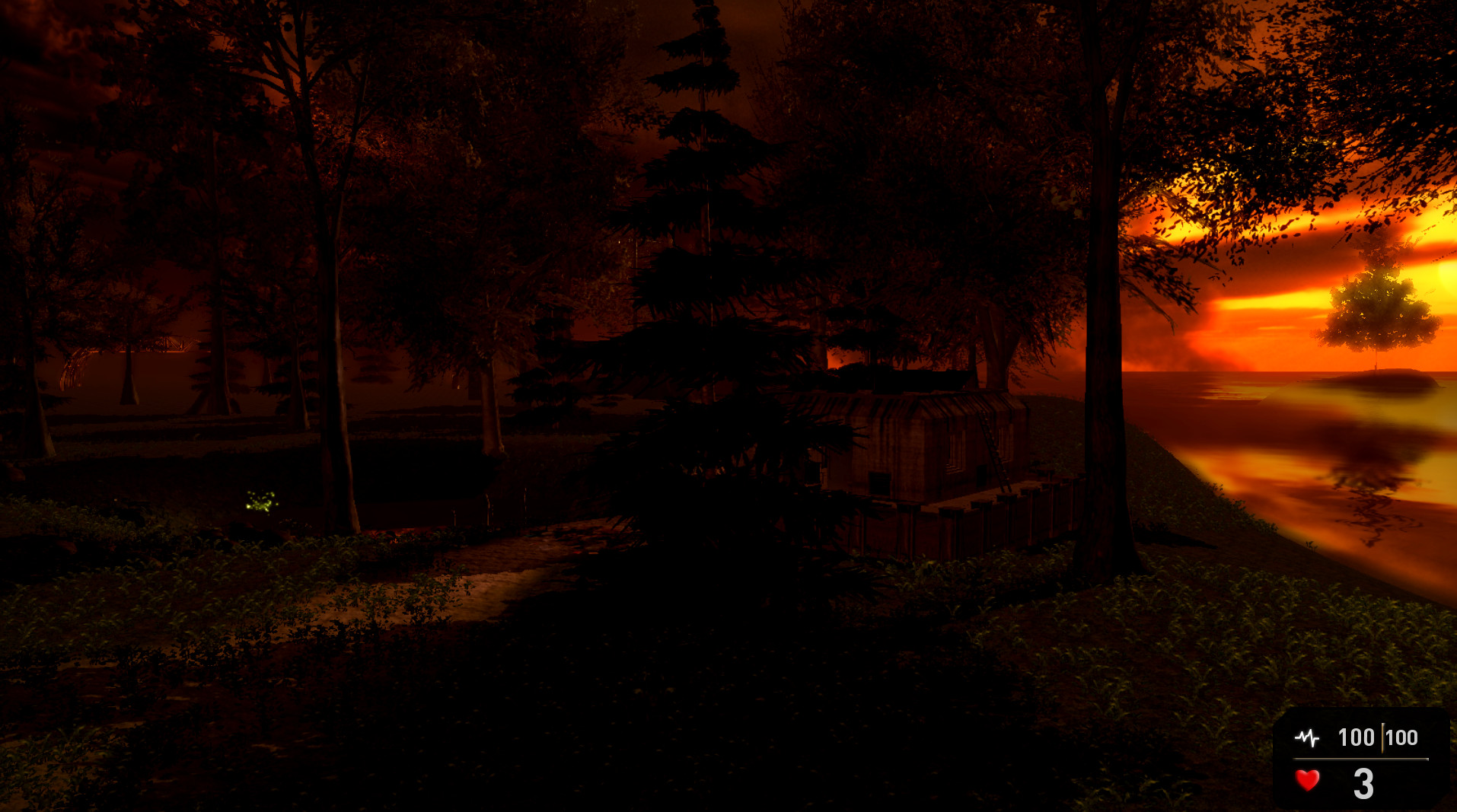 This game is something very unusual for us, as it features no Zombies, no Nazis, no hookers and no trash elements. It is more a sort of a twist on a sub-genre containing titles like Dear Esther or Gone Home. The peaceful (?) exploration of a location, in our case a quite huge island, combined with the morbid, dark, gritty and subversive elements Homegrown Games is infamous for.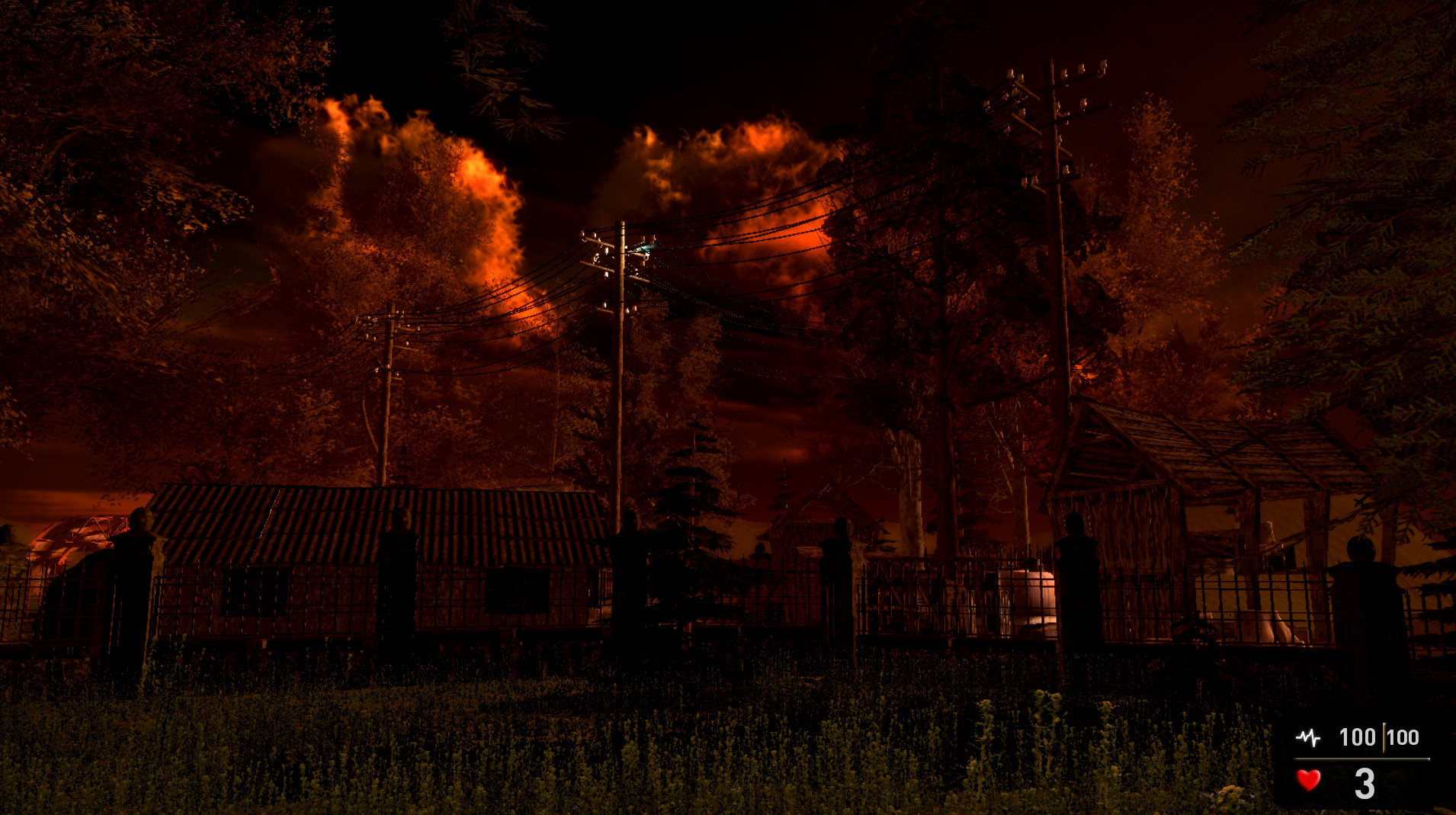 Features:
3.8 square kilometres of densely populated Open World to roam
120+ Flashback / examination scenes, items and encounters
3-5 hours of gameplay
40+ buildings to explore
100+ usable objects
Immersive soundtrack & ambience soundpainting
Factsheet:
Release: December 2015
Platform: Windows PC
estimated price tag: $ 3.99 - $ 4.99 (depending on average gameplay time during testing)
Engine: GameGuru + custom modifications
Free Demo!