Hi Everyone,
Since the Hive Quest game demo was released recently the feedback has been amazing and I've been working hard implementing suggestions, game play improvements & cool new features.
- Improvements to the controls in Hive Mind mode
- Tightening dialogue/ script & game progression
- Removing several small but potentially annoying bugs (some of which could prevent players completing the demo.)
- New UI elements
- NEW characters and challenges!
This Hive Quest dev log is really about recent work on the last items on that list - so here goes!
Some new characters have been added, including a strange oddity - the Stick Knight!
Here's a quick look at Blender work on the Stick Knight model - this guy will belong to the player in Hive Quest and can be conjured to fight for the Hive using a spell. More details about this character coming soon.
The Stick Knight in Blender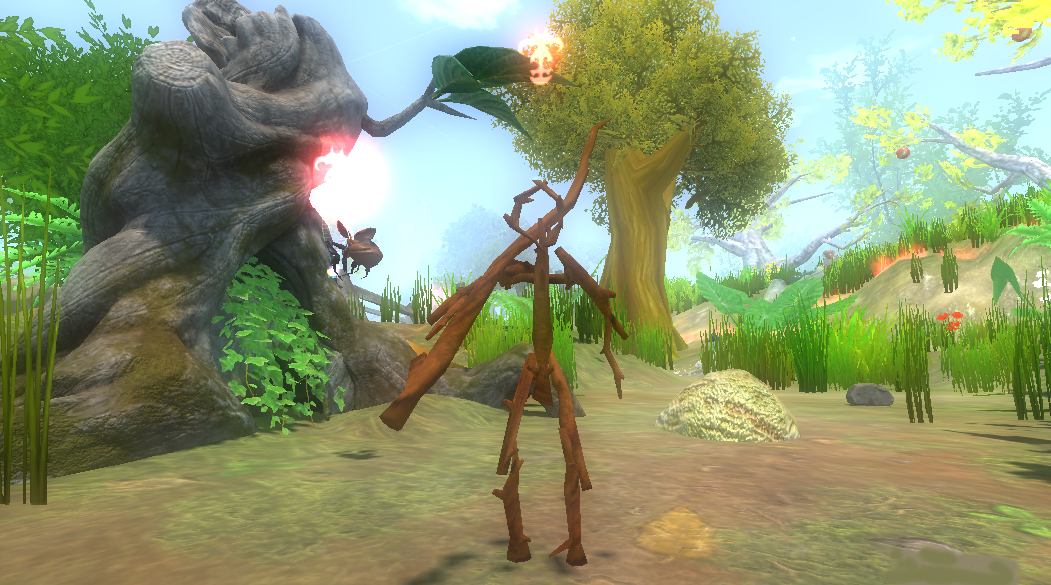 Here he is with a big spear on his shoulder
A new encounter with the fairies of the Old Orchard has also been added to the demo, to introduce these fickle creatures and give a hint of what's to come in the Early Access version of Hive Quest.
And here's a fun time lapse video of a texture paint on one of the low poly Hive Quest fairy models - 40 mins condensed into 1.5 :D
The new demo version will be available soon, but I really want to add some valuable new content before that happens. I'm hoping things will be complete in a few days, so when it arrives I'll announce things here on IndieDB. In the meantime, have fun & keep an eye out for more Hive Quest updates.
Kickstarter coming soon! Date to be announced!
See you soon, take care in the meantime and enjoy the demo! :D
Rod
Find out more about the game! - www.goldenheartgames.com
Twitter- @RodatGHG
You Tube
Facebook
Reddit
Texture paint vid vibes from www.bensound.com