Hi Everyone,

ABOUT THE GAME
Hive Quest is an unusual mix of exploration, puzzles, adventure and real time strategy. Growing your hive and finding cool things deep in the undergrowth are a big part of game play, as well as interacting with a host of colourful characters.
However Hive Quest also involves competing with other hives within the Wild Woods. The main objective is to take over their hives before they can take over yours.
There are several ways to do this, either by subterfuge and stealth or outright warfare.
SUBTERFUGE
This night time pic is a shot of a 'gene beacon', Players can create them from pebbles & other stuff lying around with the aid of a Beacon Spell (the pink sphere). These are great for influencing an enemy hive mind into thinking you're really cool.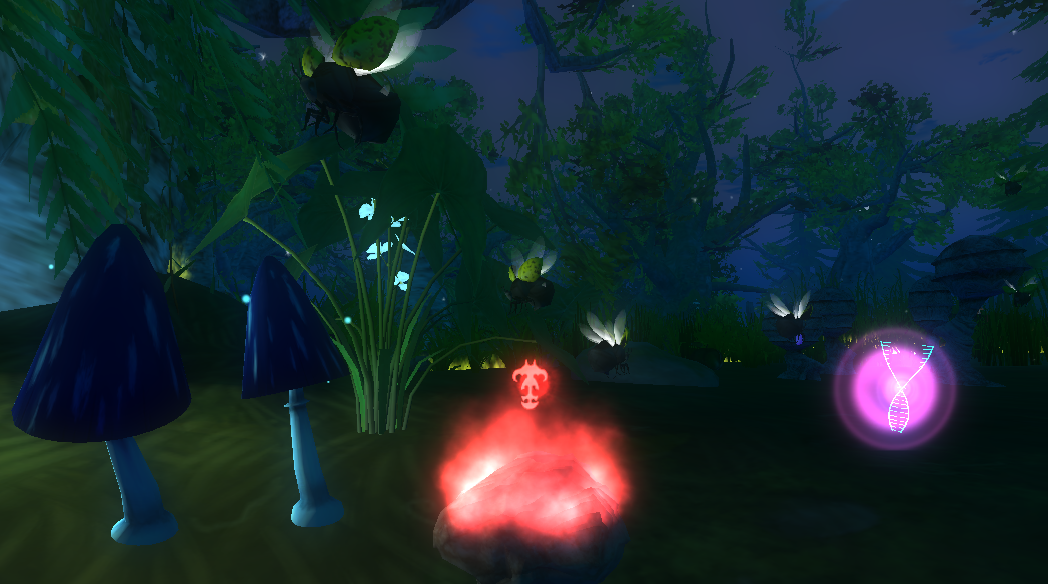 And this pic is a 'Zealot' - you can use him as a spy to infiltrate an enemy hive and change its allegiance.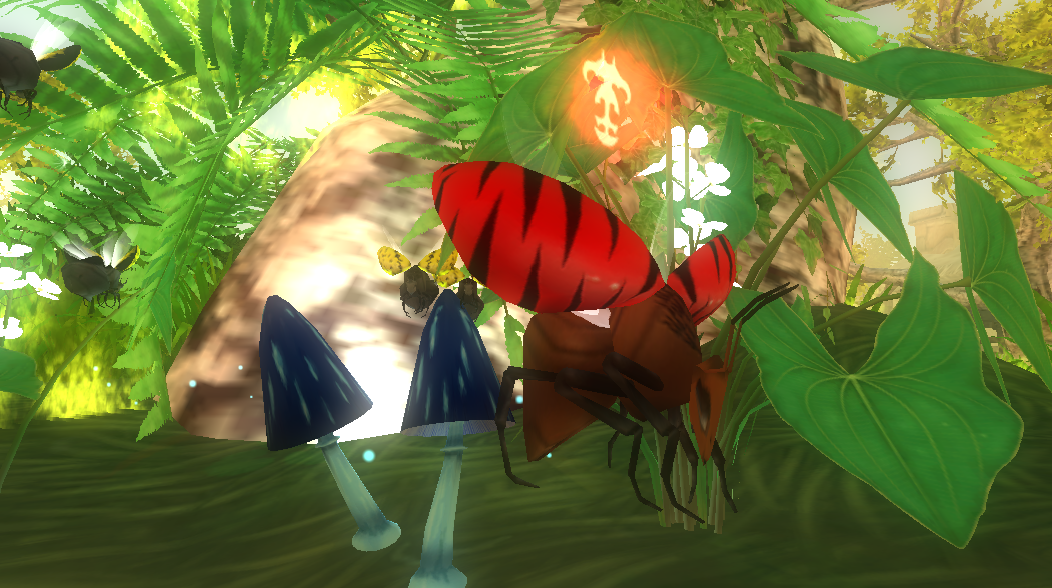 The competition between hives is something I have wanted to continue working on for a while. I set up the basic framework for this around a year ago and, now the demo is out, I will be pushing these game mechanics forward.
WARFARE
Grab a bunch of your drones and point them at enemy lines. Simple - and potentially very costly. Not something to be entered into lightly, as seeing your valuable drones dying is not a pretty sight!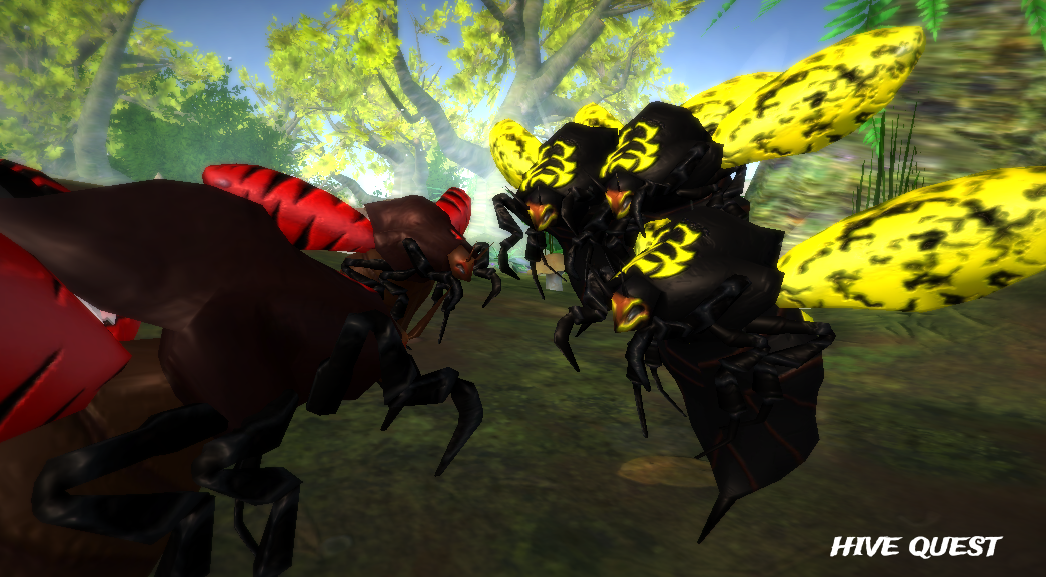 If you like the look of the game you can help the development of the project by tweeting, sharing and generally showing some love to make the Old Orchard grow.
I'm Rod, the slightly unhinged solo dev behind the project - thanks for looking! ;)
If you're a content creator then :
Find out more about the game! - www.goldenheartgames.com
Twitter- @RodatGHG
You Tube
Facebook
Gamejolt
Reddit