Hello World,
Do you know that feeling when you are first pitching your idea, holding your breath on those crucial seconds, anxiously analyzing every little signal... and you are so afraid the world might not like your "baby-project" as much as you do?
Well, we did just that a few days ago - and we are so happy to tell you that our project got greenlighted! (And, as you can probably tell, we are really excited about it :D) We will be working on it for the next few months, so you will also hear more often from us. So, without further ado...
We are glad to present to you: Oizys!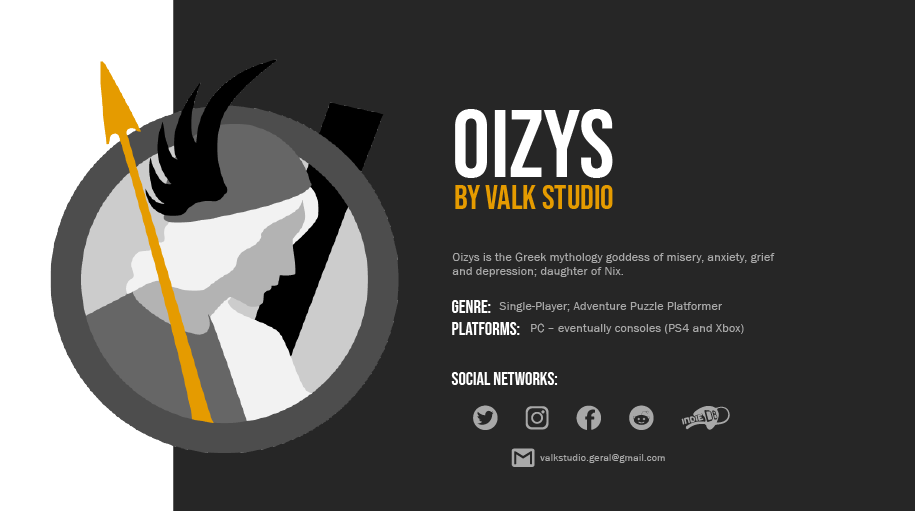 Oizys is a single-player, adventure, 3D puzzle-platformer currently being developed for PC. Being a conceptual approach to feelings of solitude and loneliness and how they affect your perception, you find yourself in a surreal, abstract, shapeshifting world, that strangely reflects your mood. The lighting, the colors, the character expression, the mechanics - everything in "Oizys" is affected by how you feel :)
Fig.1, 2 & 3 - First Thumbnails Regarding "Oizys" Environment
Fig.4 & 5 - First Sketches Regarding "Oizys" Characters
In order to escape, you have to first understand why you are there while choosing carefully what and who to trust... And this will lead to the main (and hopefully surprising) plot twist in our narrative.
What's next?
Well, we are gonna start developing the level design & narrative, more concepts, some assets and developing some mechanics. To all of you game developers with experience in puzzles: What is something that you wish you had known in the beggining of your project/projects? Do you have some tips for us?
---
Stay tuned for all our DevBlogs, and don't forget to follow our Twitter, Facebook and Instagram. Thank you so much for all your support and feedback :)