Here's a quick look at the various design processes behind some of Cosmonator's enemies and bosses. It's funny to see just how 'agile' our design approach turned out to be - more often than not, the finished versions are very different from the initial designs!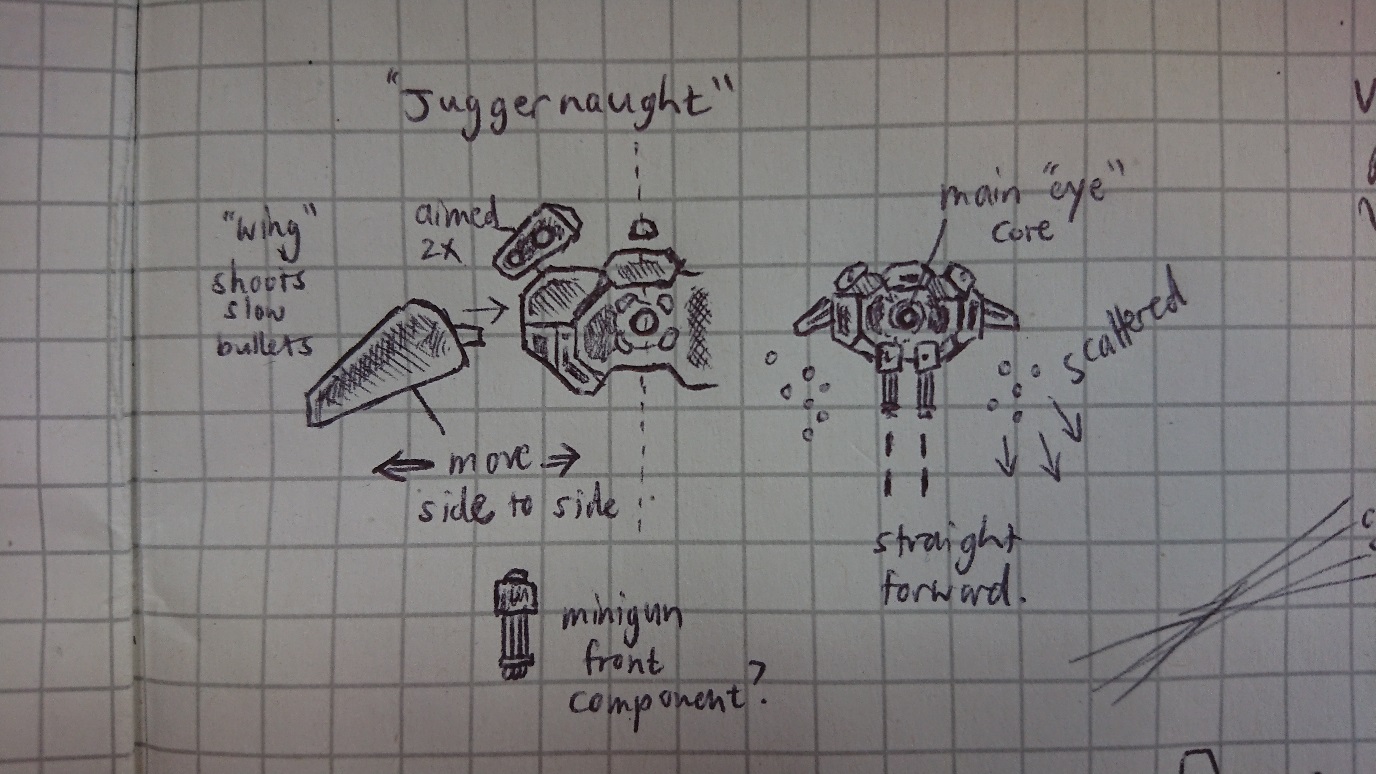 The 'Juggernaught' boss - initially conceptualized to have massive cumbersome miniguns at its front, e.g. in the concept sketch above / in the early prototype assets below left. We decided to scrap the miniguns, so the final version (below right) turned out to be much smaller and more streamlined!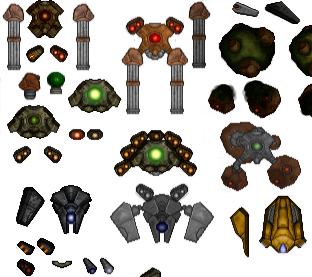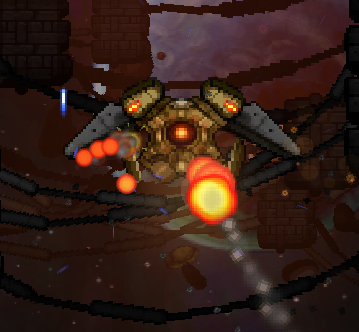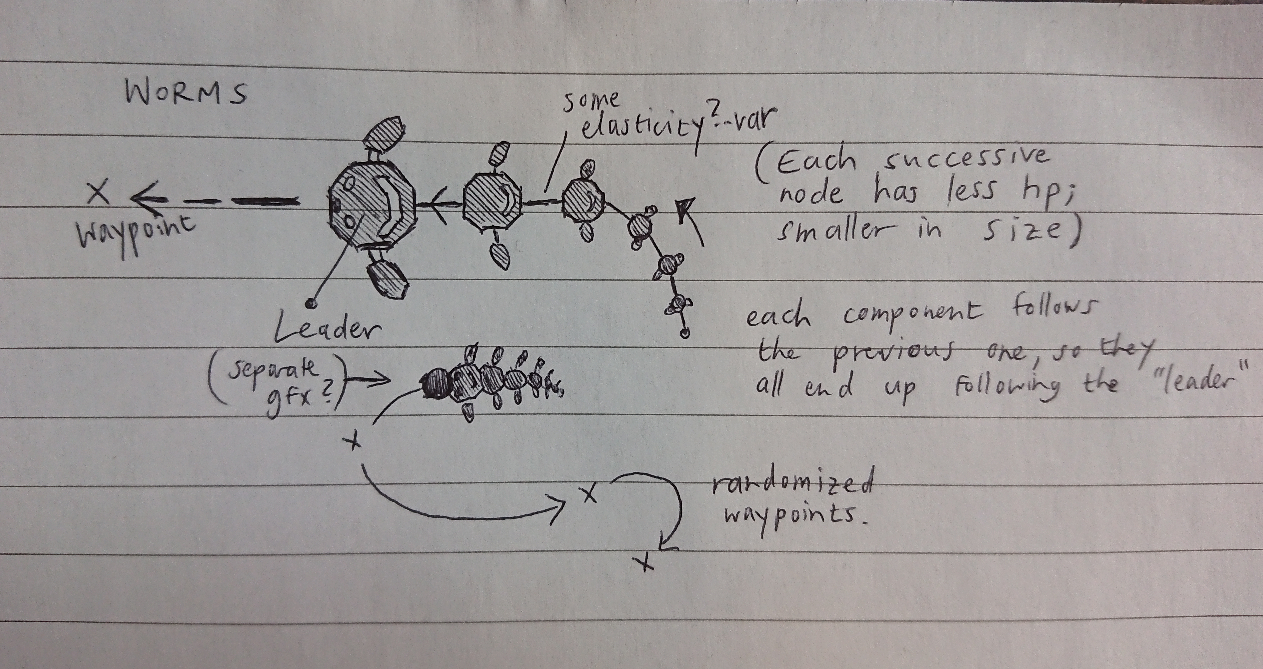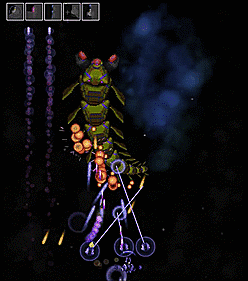 Worm type enemies - like the Leviathan boss here (top right), ended up behaving pretty accurately the way we had envisioned from the start. They pick random waypoints and then the worm's head starts moving in the direction of the waypoint; the rest of the worm segments follow the head with a variable degree of elasticity. Once the current waypoint is reached, a new random waypoint is chosen, from anywhere on the screen. (The cool thing about these worms is that when you destroy one of the middle segments, the worm is split in two, and then the two separate segments act independently like two new smaller worms!)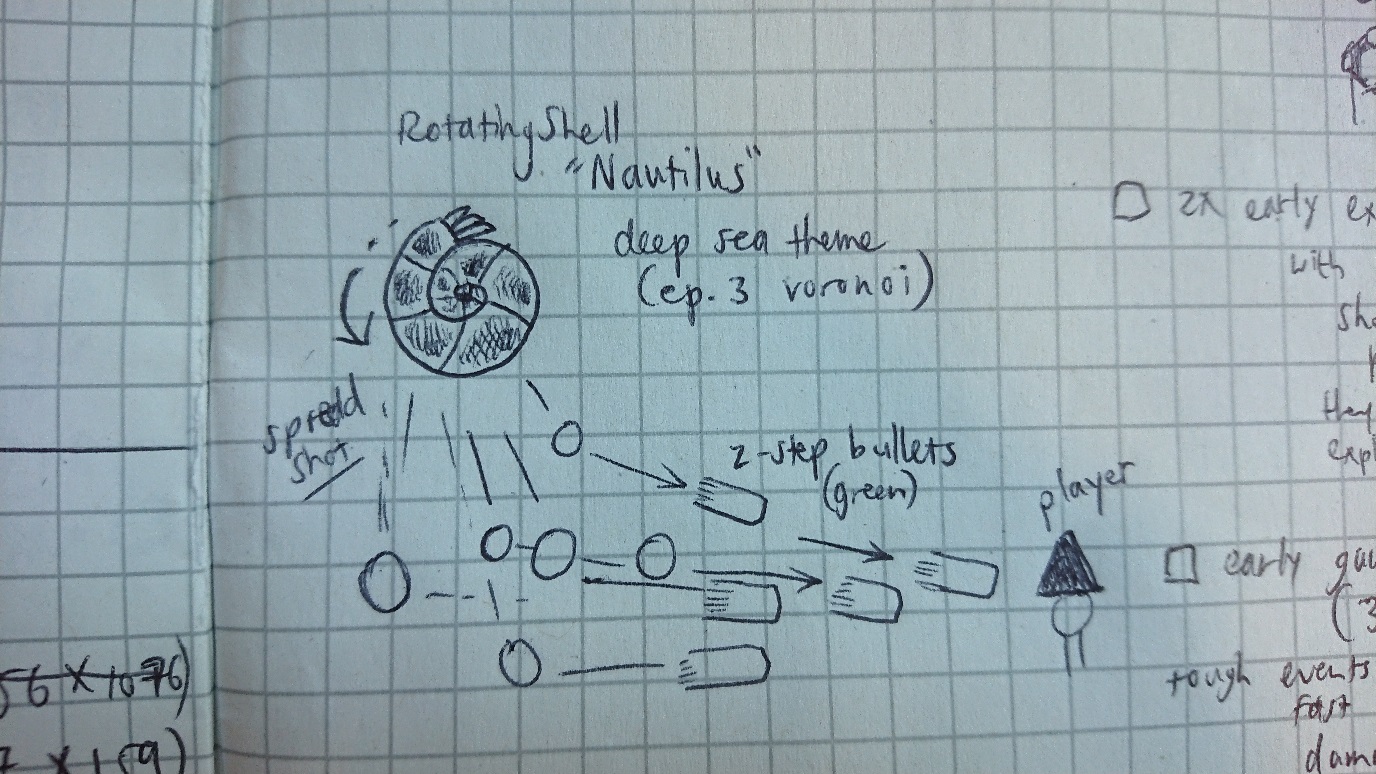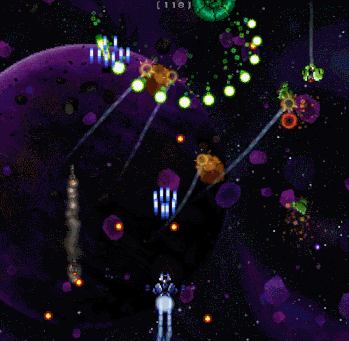 The Nautilus enemy! Looks better in colour. The 'two-step' green bullets were just a crazy idea on paper, but they turned out to work surprisingly well in action, forcing the player to dodge again at the last minute as the bullets recalibrate their trajectory one by one. The circular shield bullets of the Shielder miniboss (below) also started out as a simple and stupid looking idea on paper, but then just ended up working really well when implemented.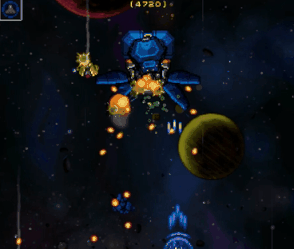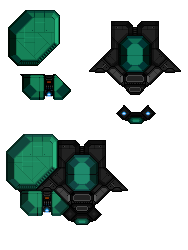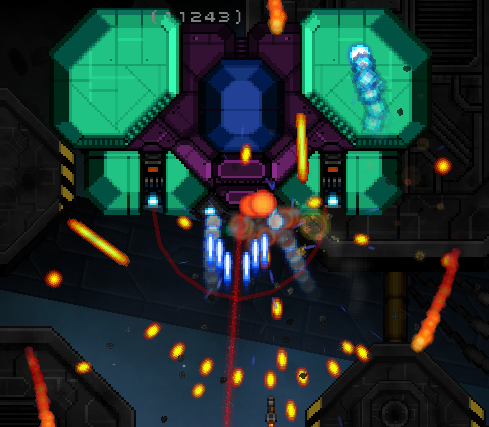 Most bosses consist of separate components which can all be destroyed individually, leaving the boss in various degrees of structural integrity until just the core remains. For this reason these individual components that make up a boss are all designed / drawn separately, and then the entire thing is put together in the game's actual code. Often the sum of the parts ends up looking a bit different from the initial individual designs! Ymir (top right) went through a few incarnations before we were satisfied with the result.
(Here's a full gameplay video, demonstrating some of the final designs and showcasing bits of the overall game:)