Time flies! Welcome to the third installment of our dev log.
Logo Refresh
Over the past few weeks we worked on refreshing the Guntastic logo as part of our ongoing effort to polish things up in preparation for Early Access.

Here's the old one for comparison:

For additional details about the considerations that convinced us investing time in this task please see our development blog. We'll begin rolling out the new logo across websites, Steam, press material and the game itself in the upcoming days.
Main Menu, Cont.
Work on the main menu is progressing at a steady pace. In the last dev log I showed you a mockup of the options screen built in Photoshop. Here's the fully working in-game version: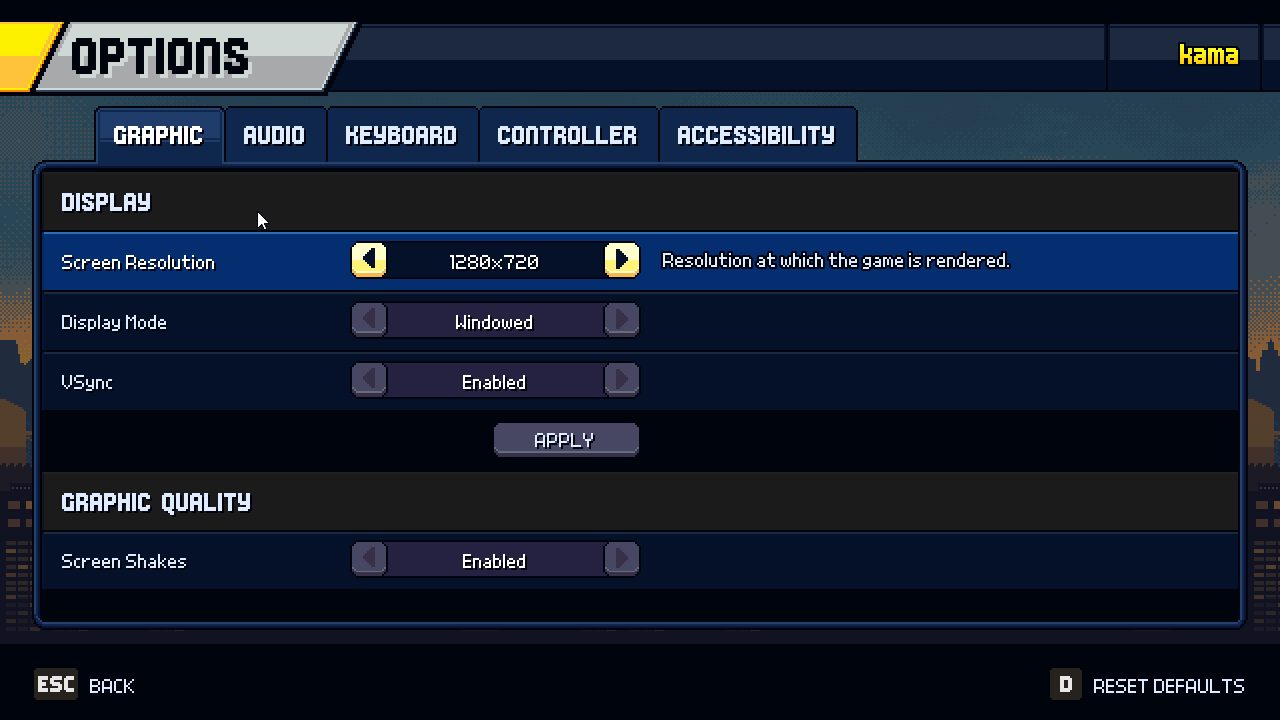 A lot of time and effort went into making sure the user interface was usable regardless of the input device the player is using, being it a keyboard, a mouse or a controller.
As always, we're looking for feedback! Feel free to share your thoughts in the comments or by joining us on Discord. 😃