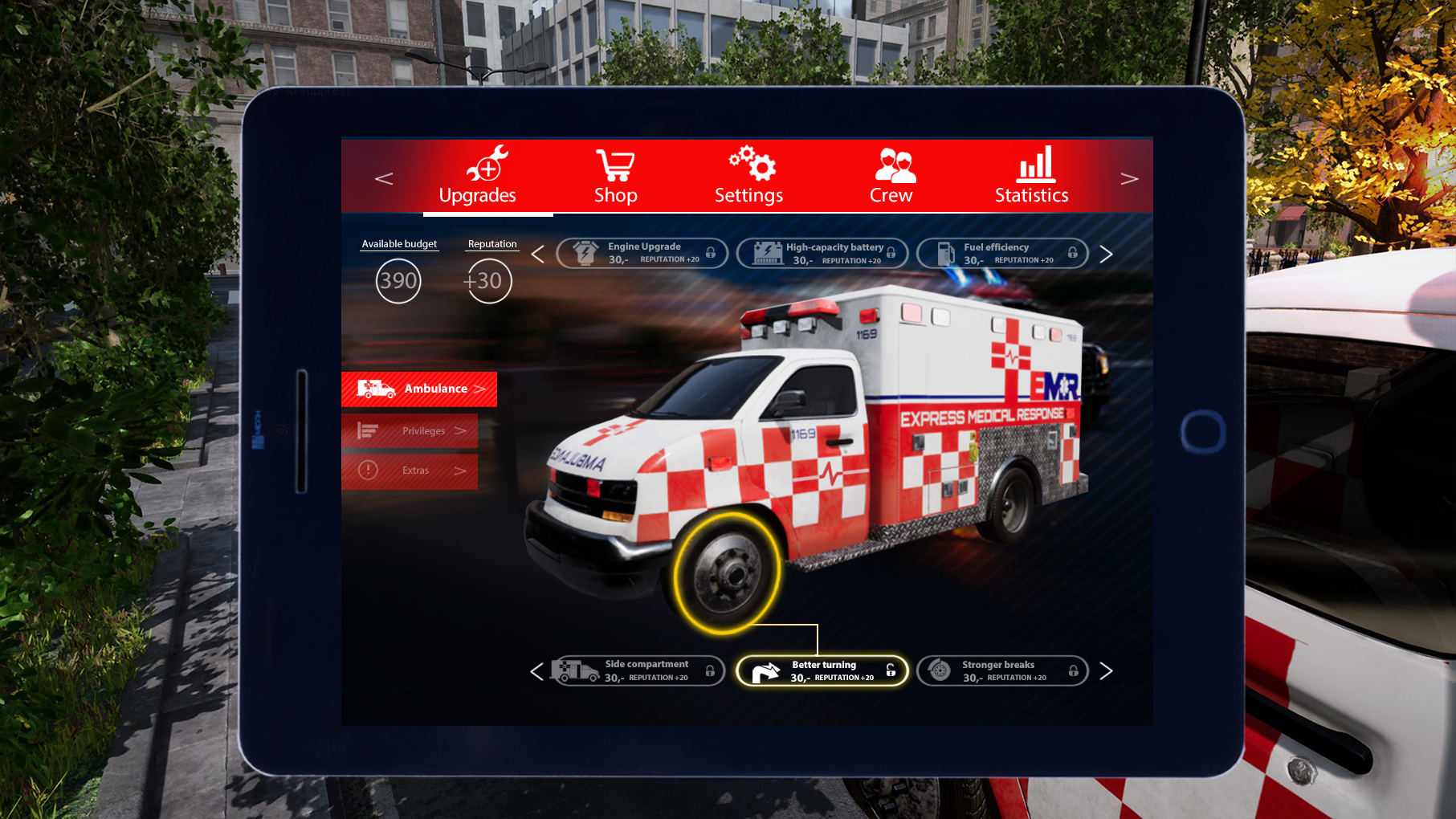 Hello everyone,

Welcome to another update on Ambulance Simulator. We're so glad you're here with us!

You already know what's happening with the in-game environment, but if you missed our latest text about traffic mechanics, it's available here. In this devlog we would like to talk about another visible part of the game, but this one is way closer to your eyes.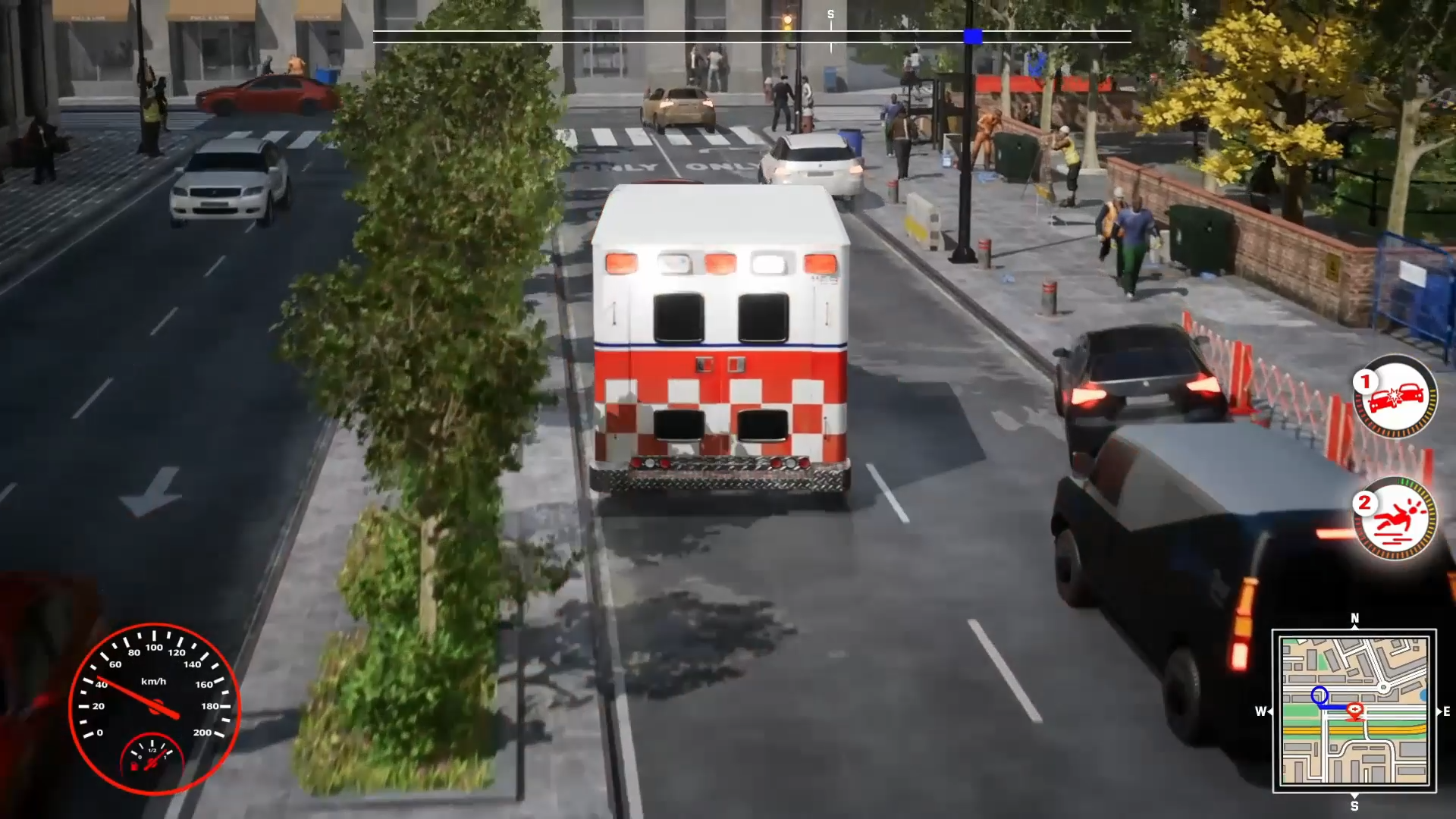 The topic for today will be UI. Designing it took a long time, but you know us - our perfectionist souls didn't allow us to submit something that we weren't satisfied with completely. All of the careful preparations resulted in two versions of it: one for performing first aid, the other for driving the ambulance. Icons on the screen will be present throughout the game, so they need to be barely visible and provide relevant information at the same time. If there are too many elements to look at, player will be distracted and that will impair immersion.

When it comes to first aid, there are many steps to be taken at the scene of an accident. All actions need to be performed quickly, just like in real life. That's why we decided not to pause the in-game time when inventory is being used. This is also how we added more realism to the game by putting pressure on the player, which normally accompanies medics in their work.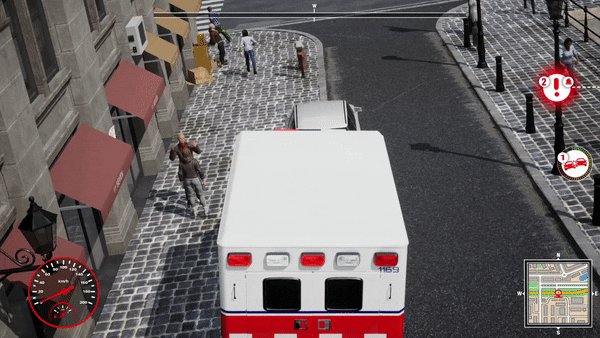 To keep the player engaged, we got rid of typical menus - there are no additional panels for shop or ambulance management, so there will be no need to pause the game in order to perform a particular operation. To keep the immersion undisturbed, we wove them into the game mechanics. Those elements appear on a special tablet that the player has to use during gameplay anyway. This way, they can do many things, like e.g. order new bandages or specialized equipment and a number of other actions (which we will tell you about another time!) without breaking the flow.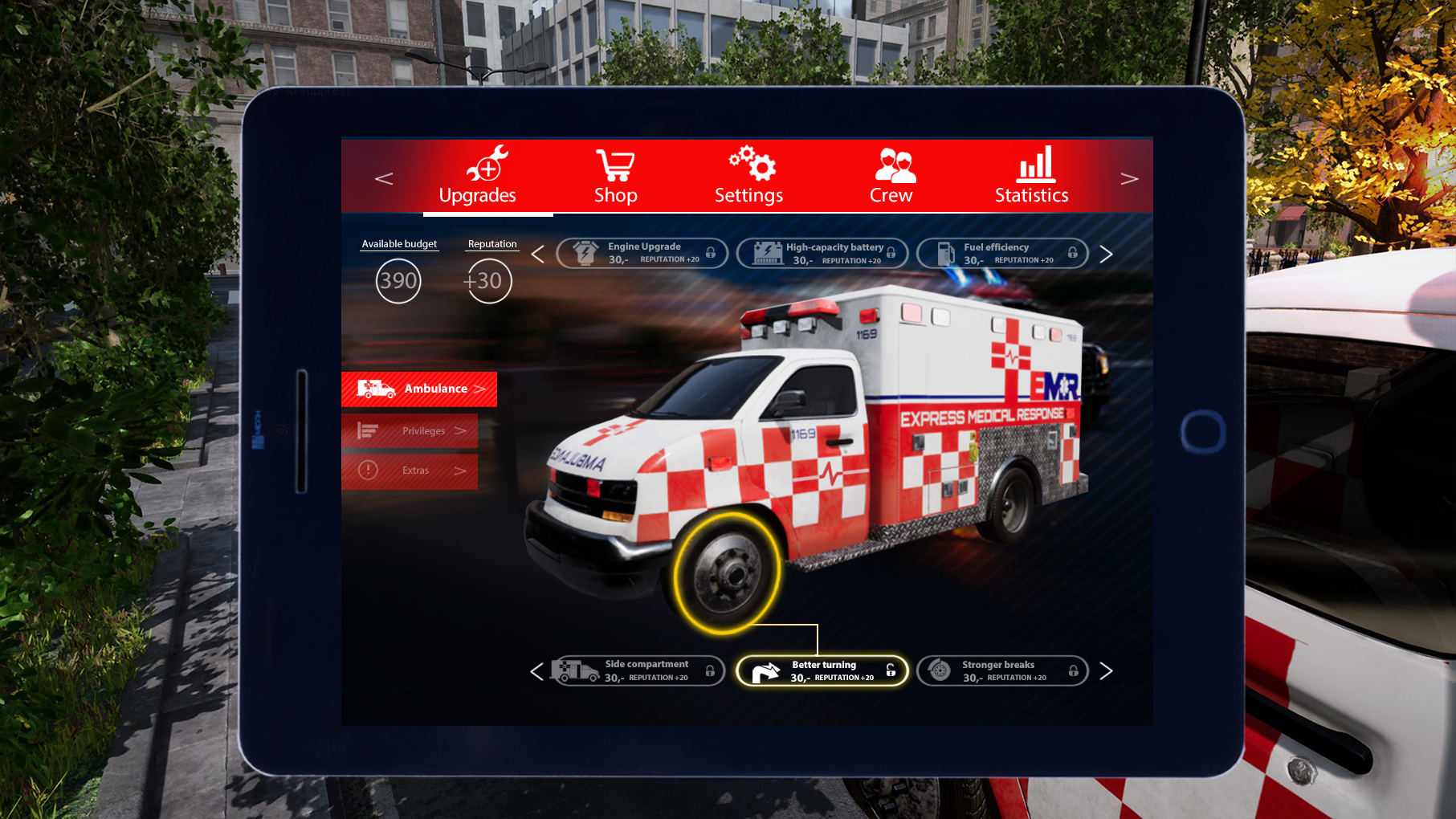 Of course, all of the above elements are still being tested, to make sure that everything is visible, legible and harmonizes with every single part of the gameplay.

We'll see you on the next one!

Cheers,
Image Power Team