Hello everyone !!!
We are ready to tell you about another crazy week working from home. We fear our team members have started growing roots to their respective chairs and can't get up anymore. So what else to do besides working on animations!?
Animation ::
After a lot of work from the department team aka one member, the basic cat animations are completed!!! HE IS ALIVE!!!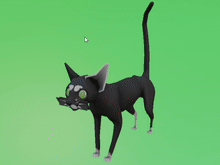 1. Much quality we know. This is one of the idle animations. He has 3 variations (normal, Sit, cleaning).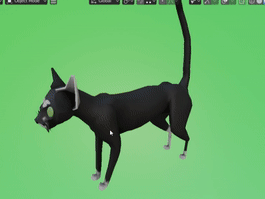 2. And here he is sitting. Waiting for you to go follow us on twitter.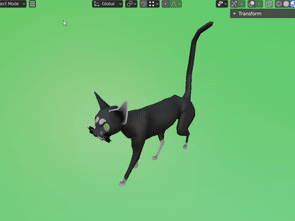 3. There is also a walking animation that features a blend with other smaller animation (eyes closing).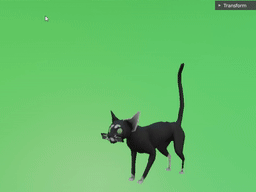 4. And for bigger animations this is it. We also have blends between animations and things to give the cat more character like closing yes. Ear twitching and a few others.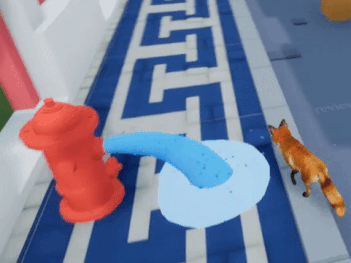 5. So you also have an in-game update, here is a fountain from a fire hydrant. It looks like our cat has morphed once again into a fox... WHAT?!


Final Statements ::
That is basically it. We have also been working in sharing the game through gaming articles. We have reached out to MoshBit Gaming and they posted an article about our game (Thank you). We are trying to promote our game through whatever media we can to see what sticks and spreads awareness.
On the next delvogs we will be showing level design updates and more animation. If you are wondering why we don't post much Code and Programming in geral is because our programmer is working in C++ so it is harder to show source code and since we don't get much feedback, we don't know what you really like to see... Or don't we...
With that said, thank you for tuning in to this devlog, thank you for reading it, make sure to give us feedback and follow us on twitter for more !!!
Stay safe, stay home. See you next Thursday !!!


Twitter :: Twitter.com
MoshBit Gaming Article :: Moshbit.pt