Hello!
Welcome to the first dev log for Project Meadow!
My name is Maxime CP and have started working on Project Meadow in January 2022.
Here, i am cataloguing early development steps that I have completed over the past month or so, and where I'm heading with this whimsical game!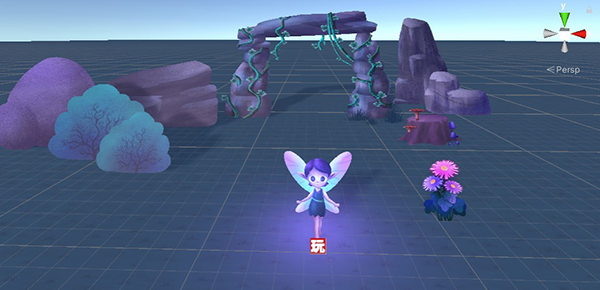 Completed steps (stuff I actually got done!)

2D sprites in a 3D environment (2.5D paper sprite feel)
3D Character movement with animations
Basic jumping mechanic
Basic dynamic light and shadow
Day/night cycle
Current steps (being actively worked on)
Atmospheric lighting (pretty colors!)
Map building (let's actually build this magical forest!)
2D asset production (drawing drawing drawing!!!)
Next steps (things I'll be working on soon)
NPCs and dialogue
Health/death & respawn system
Magic stamina system
Long-term goals (things I'll get to eventually!)
Enemy system (AI aggro)
Skill system (magic abilities)

Dash (sprint)
Spark (stun enemies)
Grow (grow plants)
Lotus (hover above water)

Objectives system
Adding more complex animation

Thank you for checking in with Project Meadow, and I'll be posting more content in the near future!
xoxo The Glowing Pond.