What… A year…
This will be my last article for the remainder of the year, and in Maze Qore's case, for a long while. I don't want to risk rambling for too long on this video since I am very prone to getting stuck on tangents or circling conversations, so I will just narrow it down to three major points.
This Year in Review
Maze Qore
New Year's Resolution
This Year in Review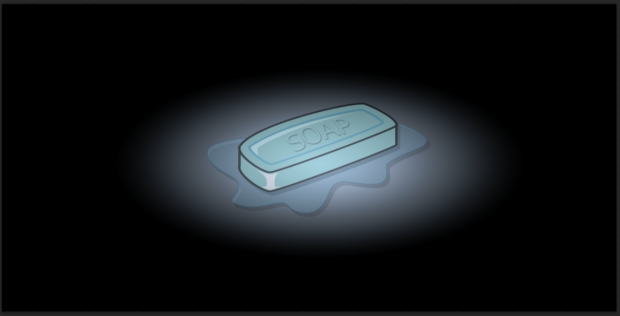 Those of you who have been tracking my work or my activities may be aware that this year did not end well for me. Matter of fact, it was a complete disaster and a nightmare.
A former client from my job betrays me, lies about my team, exposes my secrets to a former team member, that member in turns betrays me and jeopardizes my project.
Nearly got scammed on Upwork.
My project hits a snag with UDK's Scaleform UI, and a dead-end with UnrealScript and console support (courtesy of Epic Games), forcing me to switch to UE4.
Laptop recharger port breaks (which means no more livestreaming for QUITE a while).
I attempted suicide.
Miraculously survived, only to serve time in rehab.
Most of my social media suddenly get bombed with flak shells and mortars, and a few of them are taken down permanently in the process.
My DeviantArt fan base betrays me.
List just goes on!
Dear God of all f**k! It's like God hates me...
It seems I am not among the minority this year either. A lot of others have stumbled on spikes and had bombs blow up in their face (for one of them, quite literally – she's dead btw, died in August). This includes a few of Néotl Empire's remaining members whom have also encountered nasty surprises that affected their life performances.
One of them in Germany just lost his desktop computer (which was practically on life-support for 4 years), which means we won't be able to work on that fan-made project of his we started in 2013 (but at least he finally got accepted into college).
EDIT: He managed to fix his computer, there was an issue with the graphics card it was initially using that prevented it from running. We can scratch that off the list.



Another member, his camera he uses for his popular YouTube gaming channel has died (and a few other personal things I won't discuss here on this channel), and a new anti-consumer policy on Patreon has managed to make an enemy out of him. I don't blame him since I am honestly not too fond of using the site myself, hence why it's taking me forever to set it up.


I had also very recently discovered that another of our valiant members (whom I met him during college) has also passed away this year. Still trying to find the cause of death from his father.Well, that's enough of the sob stories… Next on the list…
This probably won't matter to most of you, since our latest project barely has a following, but to those who have been tracking it or have seen and/or tried our demo at the local conventions this year in Georgia, or even last year at SIEGE, it is likely evident that you still have not seen a release from the game (besides the expo demo we showcased and released on IndieDB during Halloween). Well, there are three main reasons.
I already gave a hinter from the last subject. It involve two traitors, one of which really disrupted our schedule near the release date. Because it is too long and personal for this article, I will just have to upload a separate video on my personal YouTube channel (I will provide a link to that video n at a later time).



Speaking of time, we need more time. Worse, I have decided to postpone the project for the time being and focus on smaller commercial work. I took a closer look on the progress made in the game and I was honestly disappointed with the end result of the story plot and a few gameplay design aspects. For starters, I've spent nearly a full week just overhauling the intro story the game is supposed to have, which meant recreating some of the intro art, and scrapping a few of them. Four days of work wasted because of a poor literary design on my part. Such experience also helped me realize that Maze Qore is not truly ready for a release. I want to ensure the game is at 110% when it releases (even for an early access game), and if it means delaying the project to ensure all game-breaking bugs and glitches are all purged, then so be it.



Finances! You guess it! I've never been a better financial state since I started college and it's only gotten worse since I graduated. I was supposed to cancel my freelance gig if it did not meet the minimum milestone standards I've set for myself. In fact, I was counting on failure and continued searching for a new job or money train instead. Despite the odds, I still managed to narrowly exceed the milestone, particularly thanks to a Discord channel known as the Game Dev Network. It featured a LOT of LFM or "looking for members" jobs, granting me far more results than I had with the Unreal Engine Forums or The Game Dev League. It also changed my opinion that the indie dev freelancers are becoming less relevant with the rise of the marketplace sub-industries (to some extent). However, next year, I want to focus more on making money to support myself instead of juggling between that and my hobbies. In order to maintain passion, I must first make a living and Maze Qore has become an obstruction (albeit a temporary one, but one that needs to be put on secure hold so I don't have to mercy-kill it like I did Army Men III).
Finally, a resolution for the new year! Knowing me, I never expect any new year to be any better or worse than the last. Usually every year has been rather mediocre for me besides a few glorious and notorious exceptions, (though this year prove me wrong and I almost literally lost my life in the process).
Pessimism aside, I want to ensure the best of it, and to do that, I will put aside all of my hobbies (including taking a break from most of not all game jams) and establish a proper income first and foremost. My mother and I seek to establish a janitorial franchise and she already has a few connections who can help me jump-start it easily and hopefully sooner. If successful, I am very confident I will be able to maintain more than livable income. In addition, I will focus all of my efforts on the game engine marketplaces, especially for newer engines like Xenko (if and when they release a marketplace on their store). Here's to hoping that goes well.
That is all. For future news, update, and content, please follow our website, or subscribe to our YouTube channel. Feel free to follow our other social media should you prefer those instead.
I hope you've all had a wonderful holiday season!
---