Game Beats

A lethal virus has infected Treasure Island, San Francisco. It is up to Captain Winter, a U.S. Army soldier working with the Center for Epidemic Research and Control (CERC), to stop the mysterious and deadly Pangu Virus from spreading to the mainland. The Cepheus Protocol is an independently developed top-down RTS inspired by XCOM, Company of Heroes, and Parasite Eve.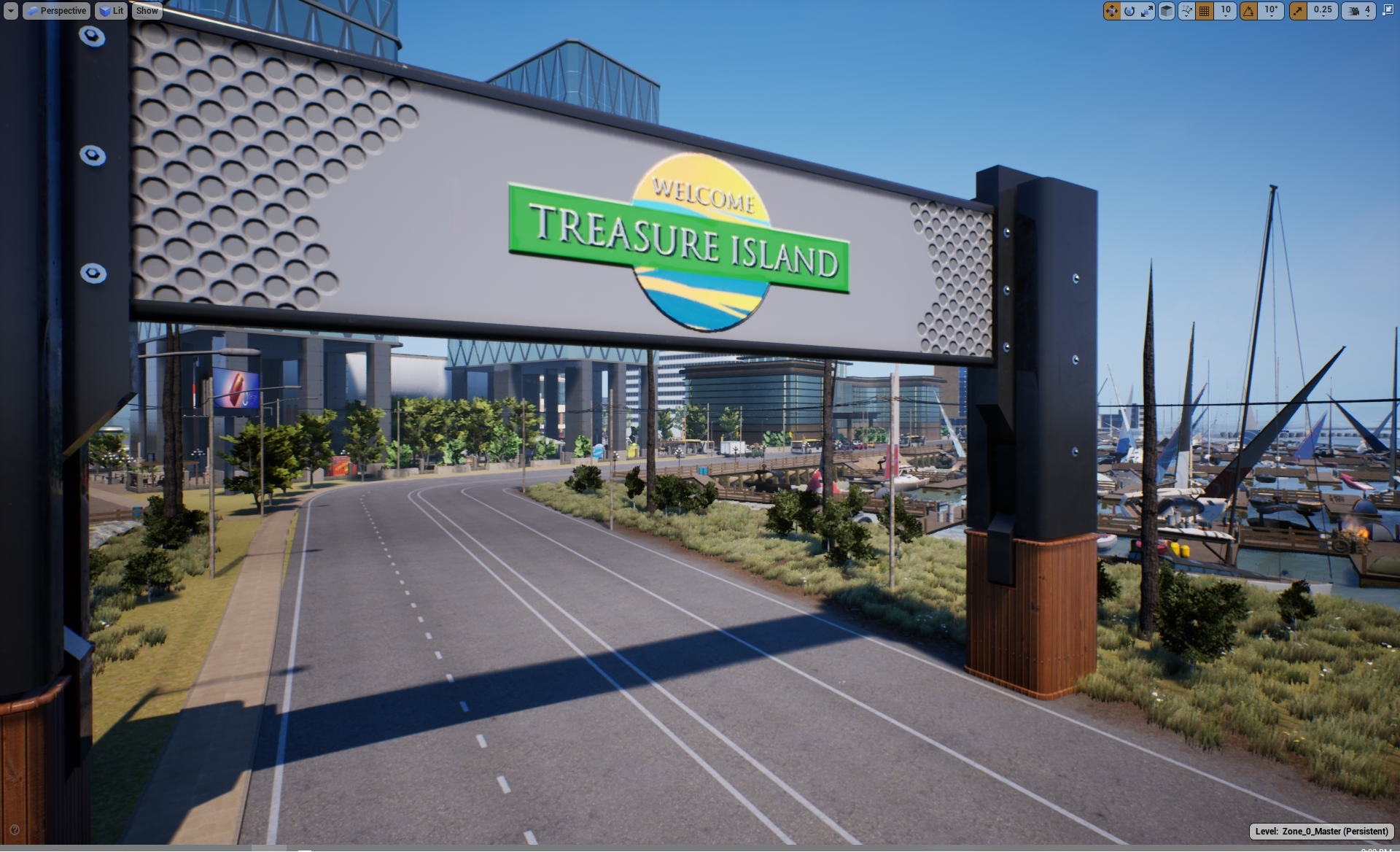 In Cepheus Protocol, you will make decisions that will force civilians to either rally behind you or attack you outright. How you decide to combat the virus is entirely up to you. You can fire bombs and leave no trace of human life behind or you can try and save everyone at the cost of your squad's safety. The game features a full day and night cycle and will adapt over time to make the Infected more dangerous as the days progress. The Infected will mutate and adapt to the player, creating a challenge at every turn.
You will control fully customizable teams that you will send into the infection zones to do CEDA Missions, help civilians, or just seek out Patient 0. You will lose men if you aren't careful and be forced to train and recruit from your player base. Each solider will be unique to a point with randomly generated traits and skills allowing you to tailor them with specific tactics.
You will have to use all the tools in your arsenal and research the plague to discover its origins. You will use your knowledge to cure it to stop the virus before it causes everything to spiral out of control. You will hunt Patient 0, a unique carrier with special abilities that gets stronger as the days progress. You will be confronting and fighting her over a span of main missions and side objectives riddled across the island.
---
Make sure to follow us below for the latest updates, funny bugs, or simply come chat with us:
---
Our Steam page is live! You can now wishlist us - click on the link below:

Want to be a playtester and help shape our game? Applications are now open!
Are you a content creator or streamer? In preparation of our Early Access release, we've opened up our Keymailer page so that you can request and have the opportunity to get chosen for a key to the game to use on your channel/stream.
---
Deep inside the Halcyon Winds Vault we work to put on the finishing touches in!
A video from the dev rooms of Cepheus Protocol
Dev Update #35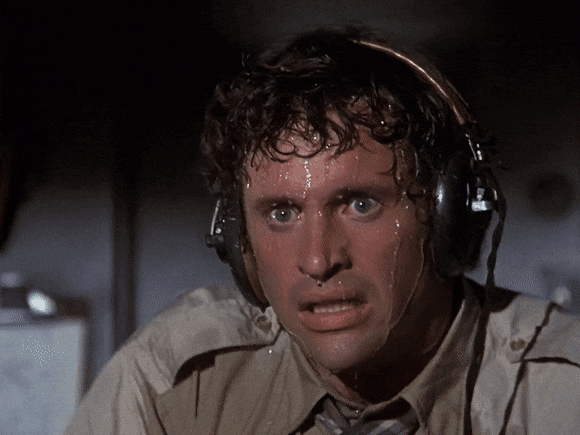 For the next few months we'll be working to start dropping weekly dev blog updates to keep you guys informed on our progress a bit more actively.
---
Animation
We have been doing studies into horror movies, and various other war movies to get a good intro /create some trailer material we continued tweaking and trying out various placeholder sequences trying to get a good sequence of events that we feel gives the audience a good introduction to Winters, Chelsey and the infection they will have to contend with.
VO, Animations and Camera edits are subject to change, this is a small segment the total scene is a bit over 1 minute.
Drawing various squishes and other quick mock-ups to determine how the scene might play out. We've been experimenting with different ways of having the Spitter reveal himself and finally settled on the wider setup. As the setup below was a quick mockup we did.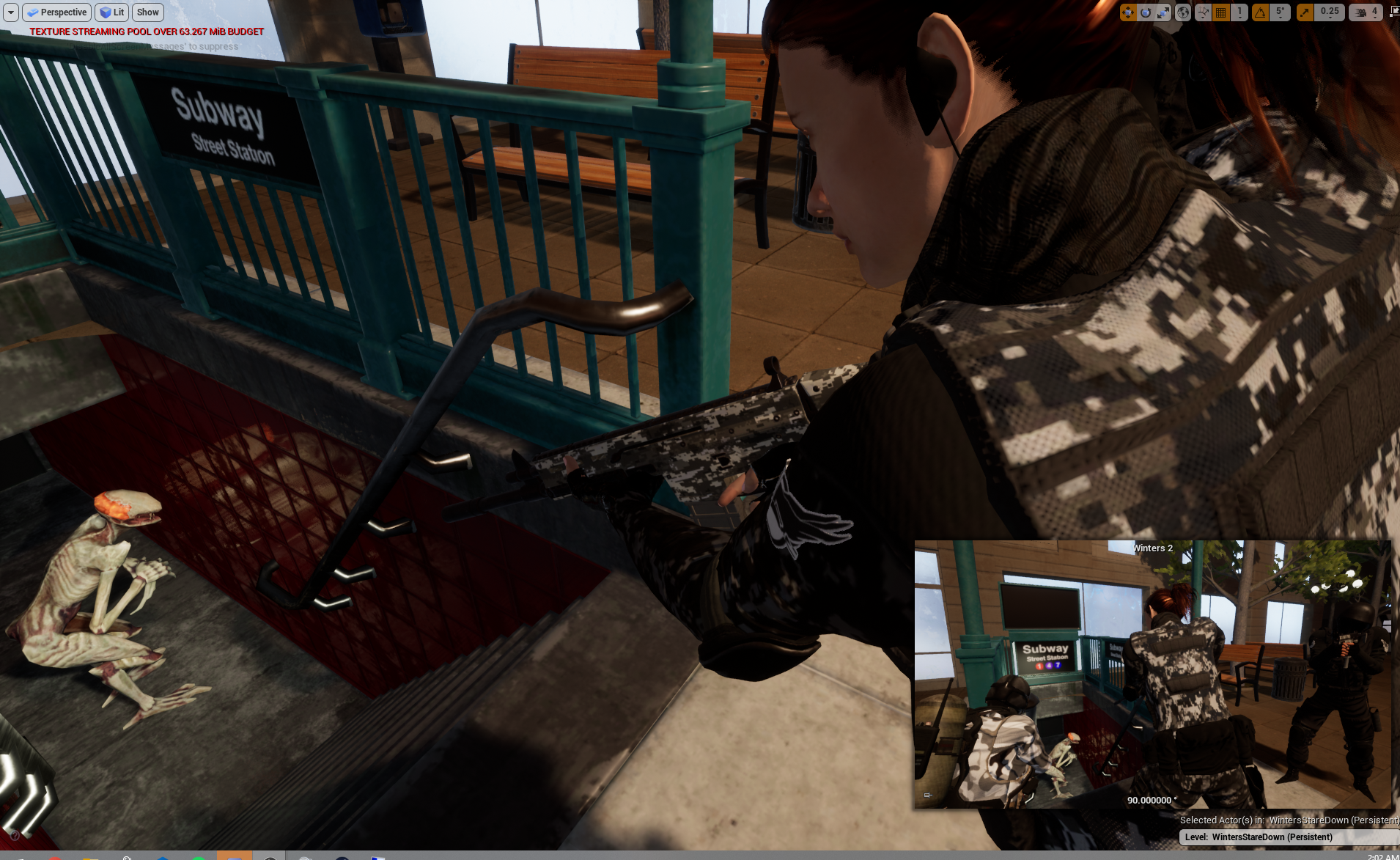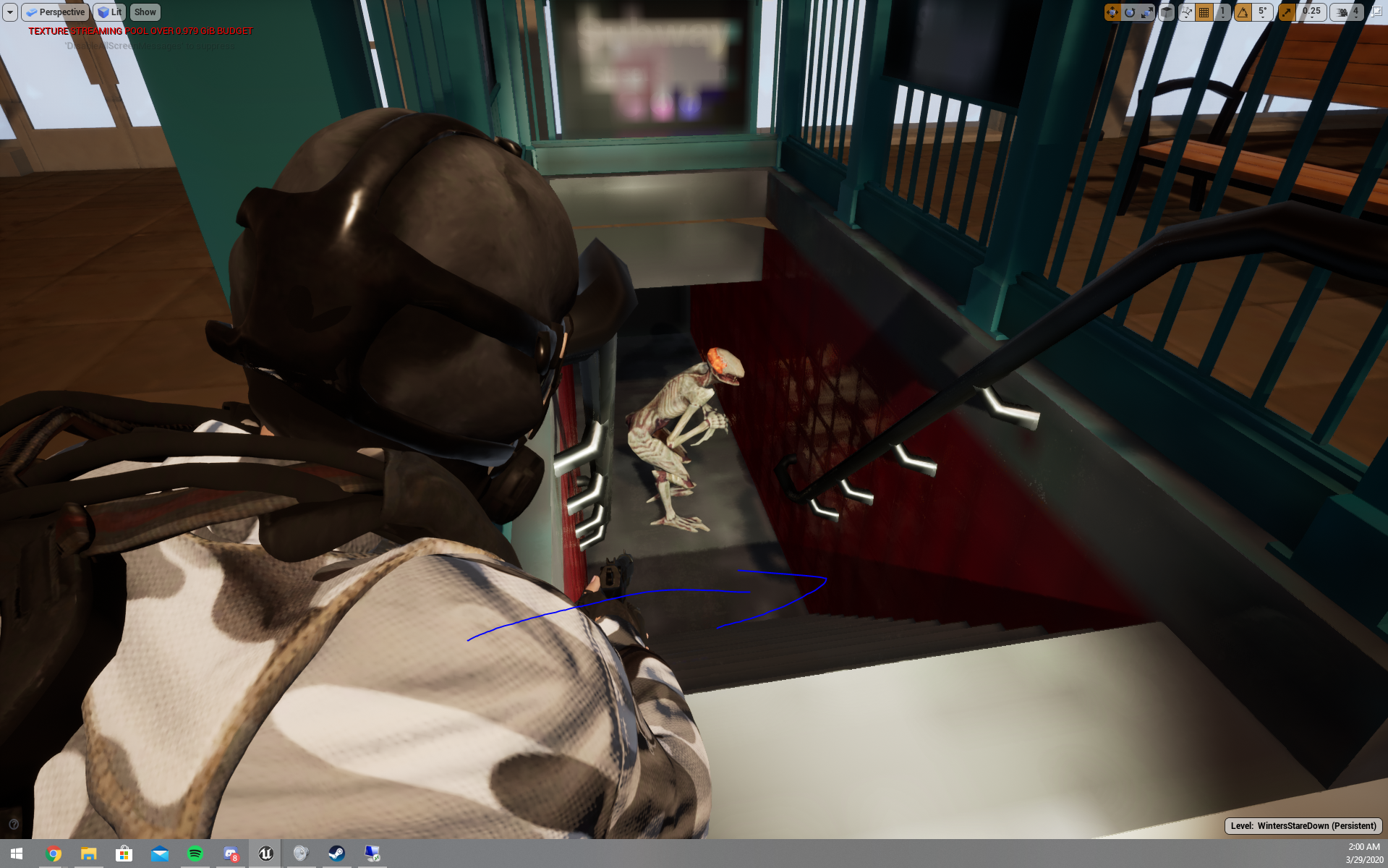 We decided to go for a tram/subway in the style of Russian designs the wider more roomy approaches. Using different colors and markers to kinda spitball out the scene might playout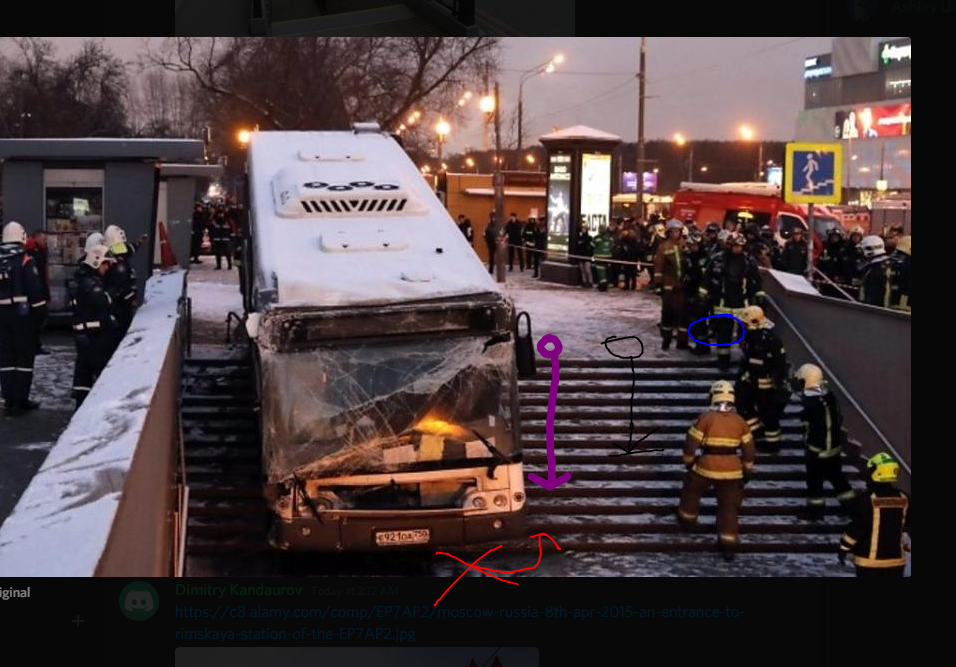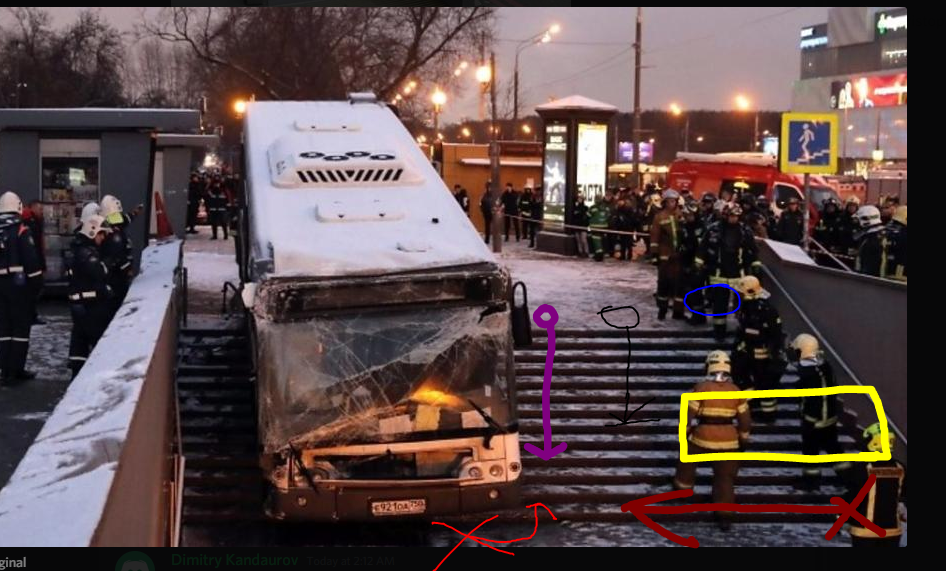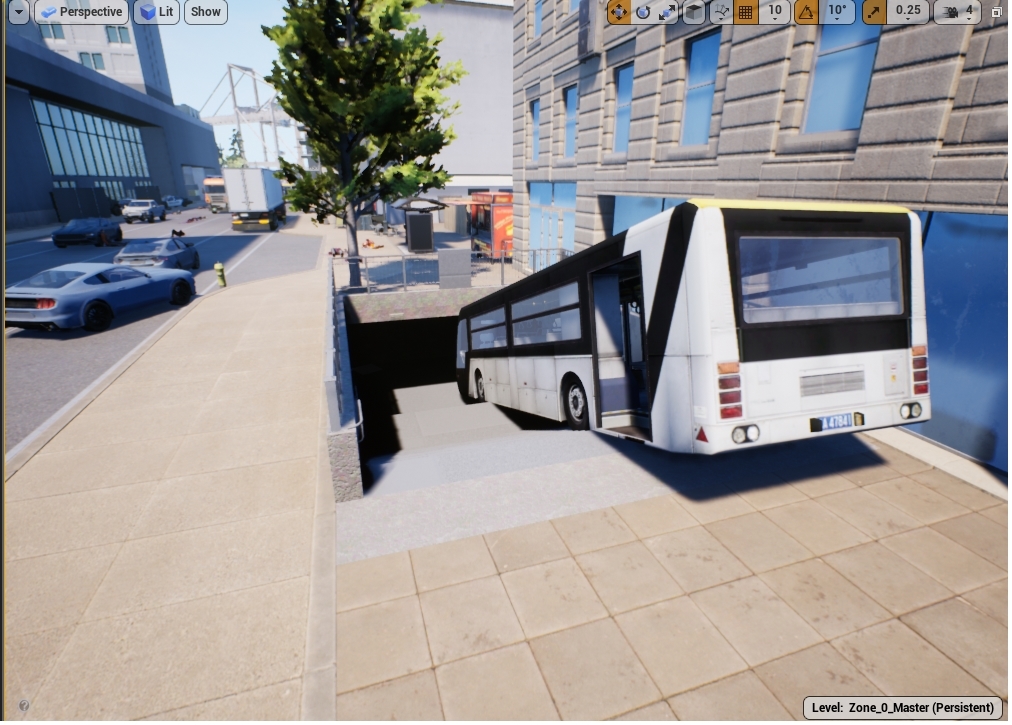 We've been looking at lot at "I am Legend" for how they build tension in their cinematography and SFX. The research continues while we tweak and edit the scene to get the "Horror" aspect of it. More updates next week on this as we tweak, tweak and tweak til we find a good balance to this sequence.
Level Design
The Level designers worked across the level to get the last aspects of polish and attention to detail in the levels from water, debris and car crashes. Check them out below!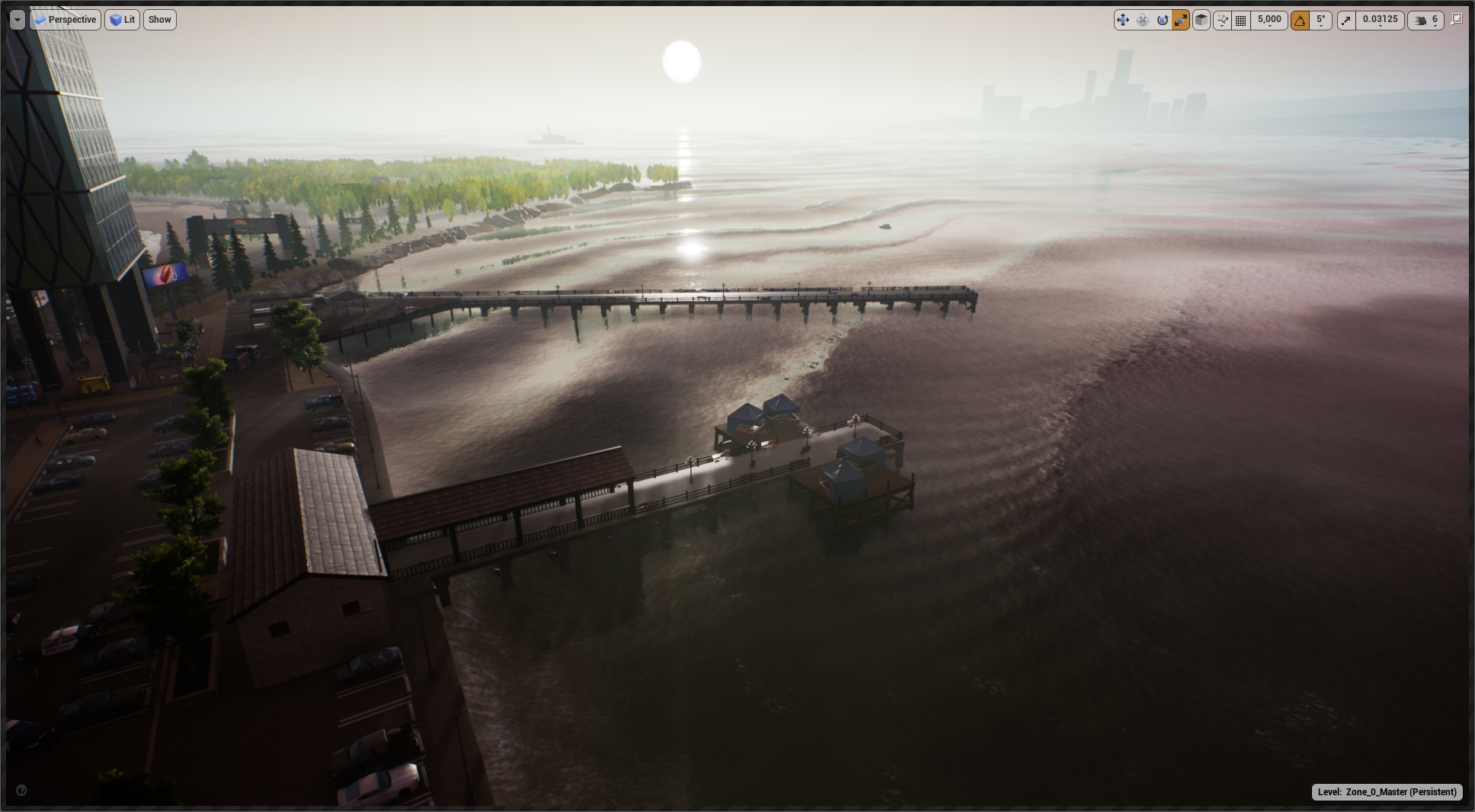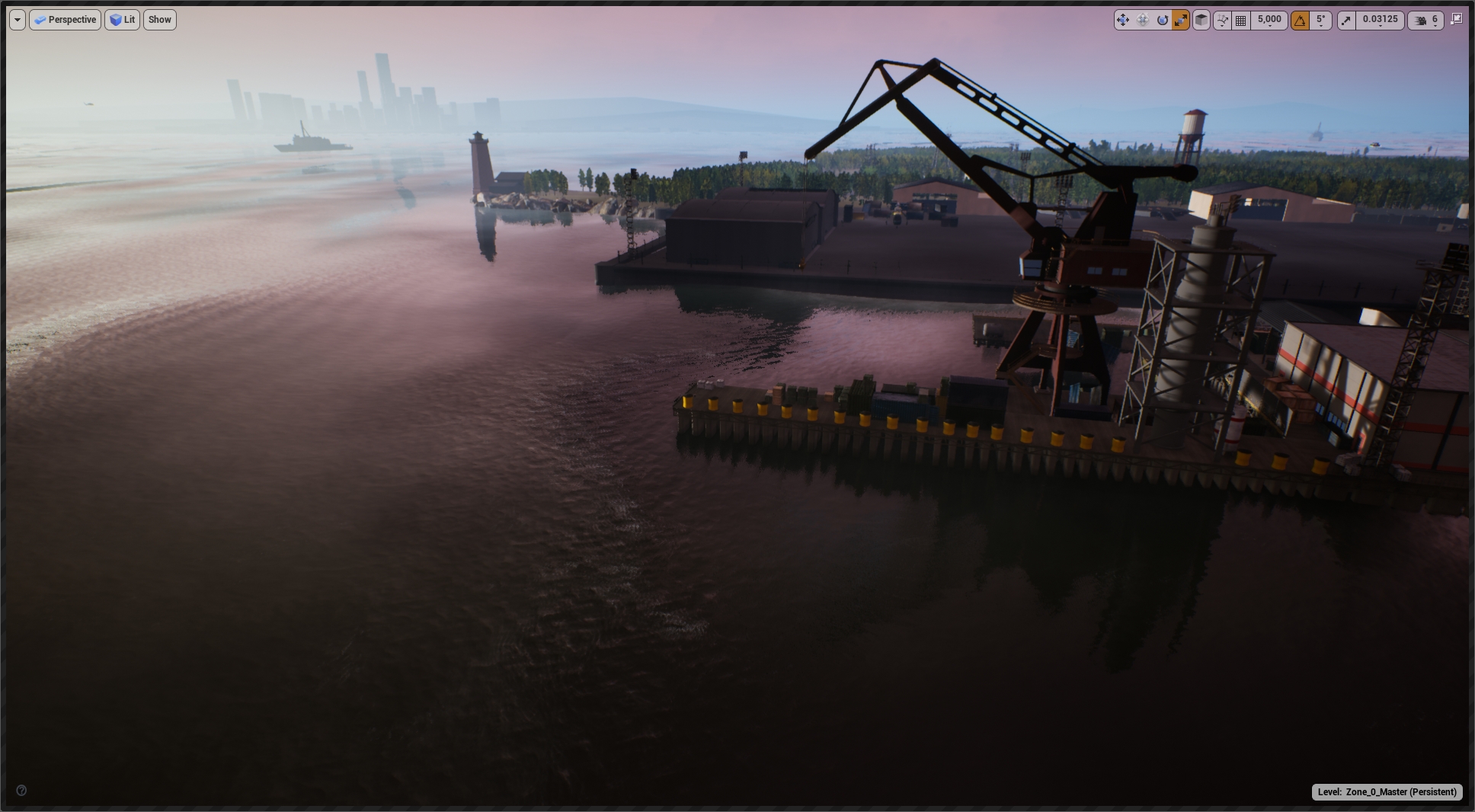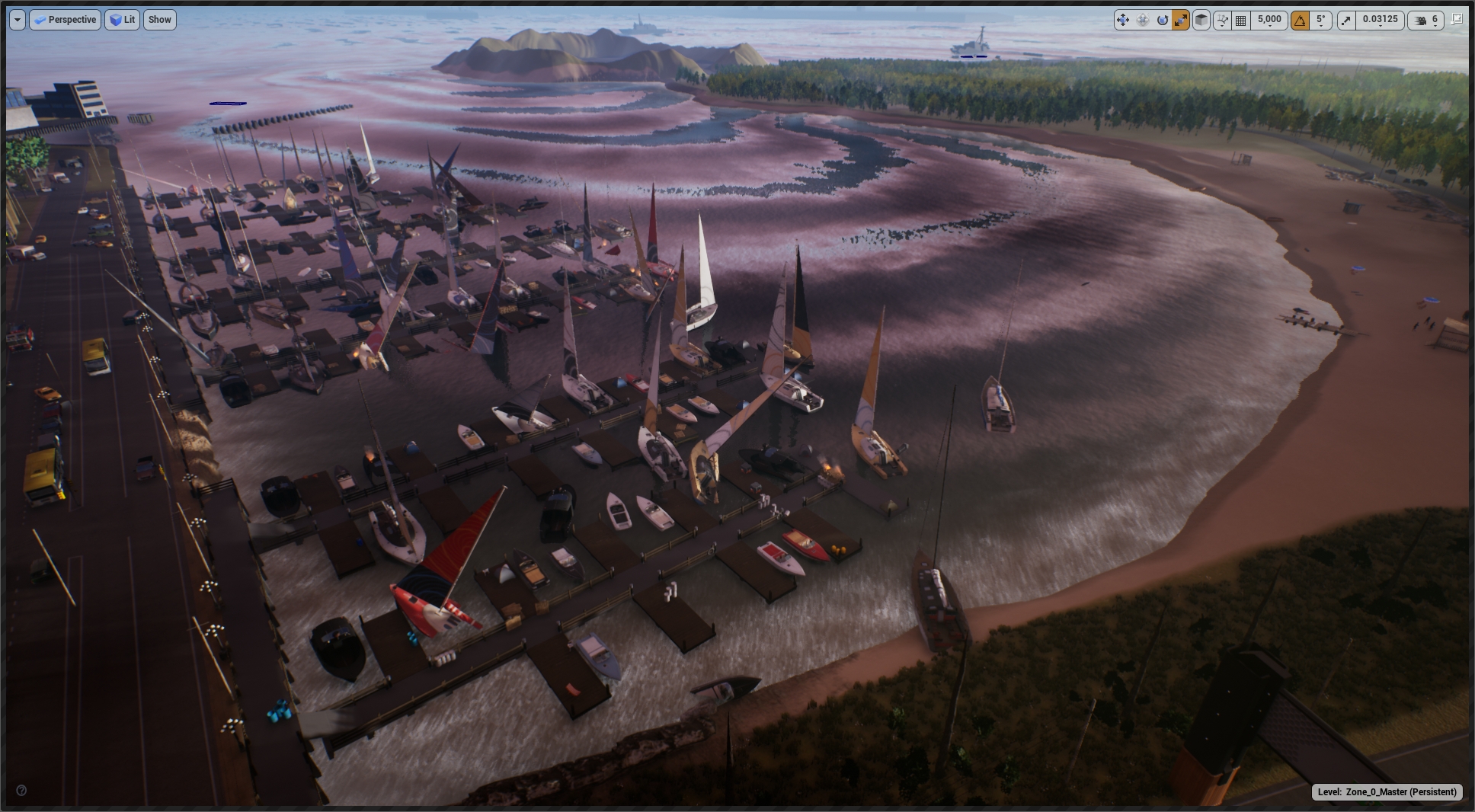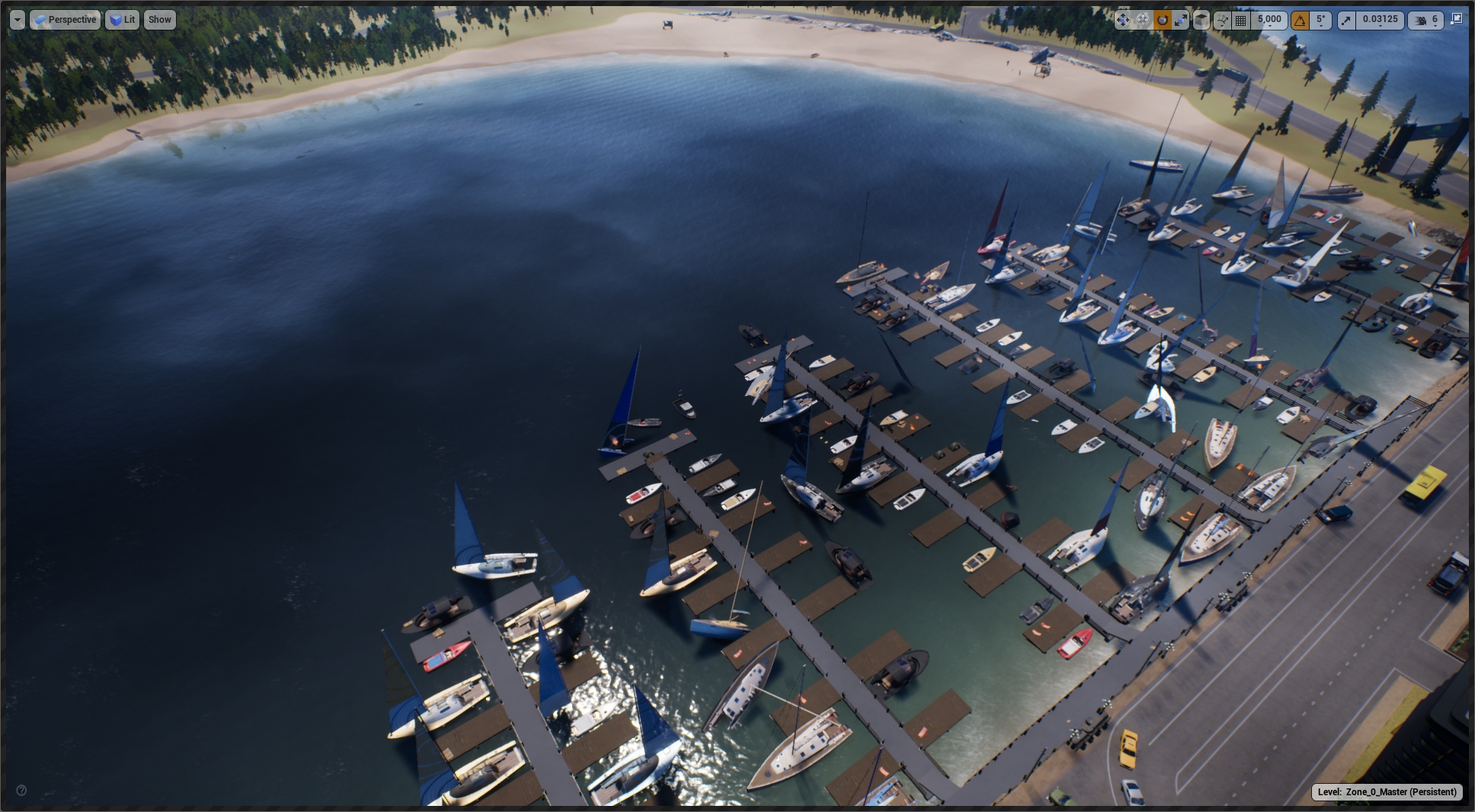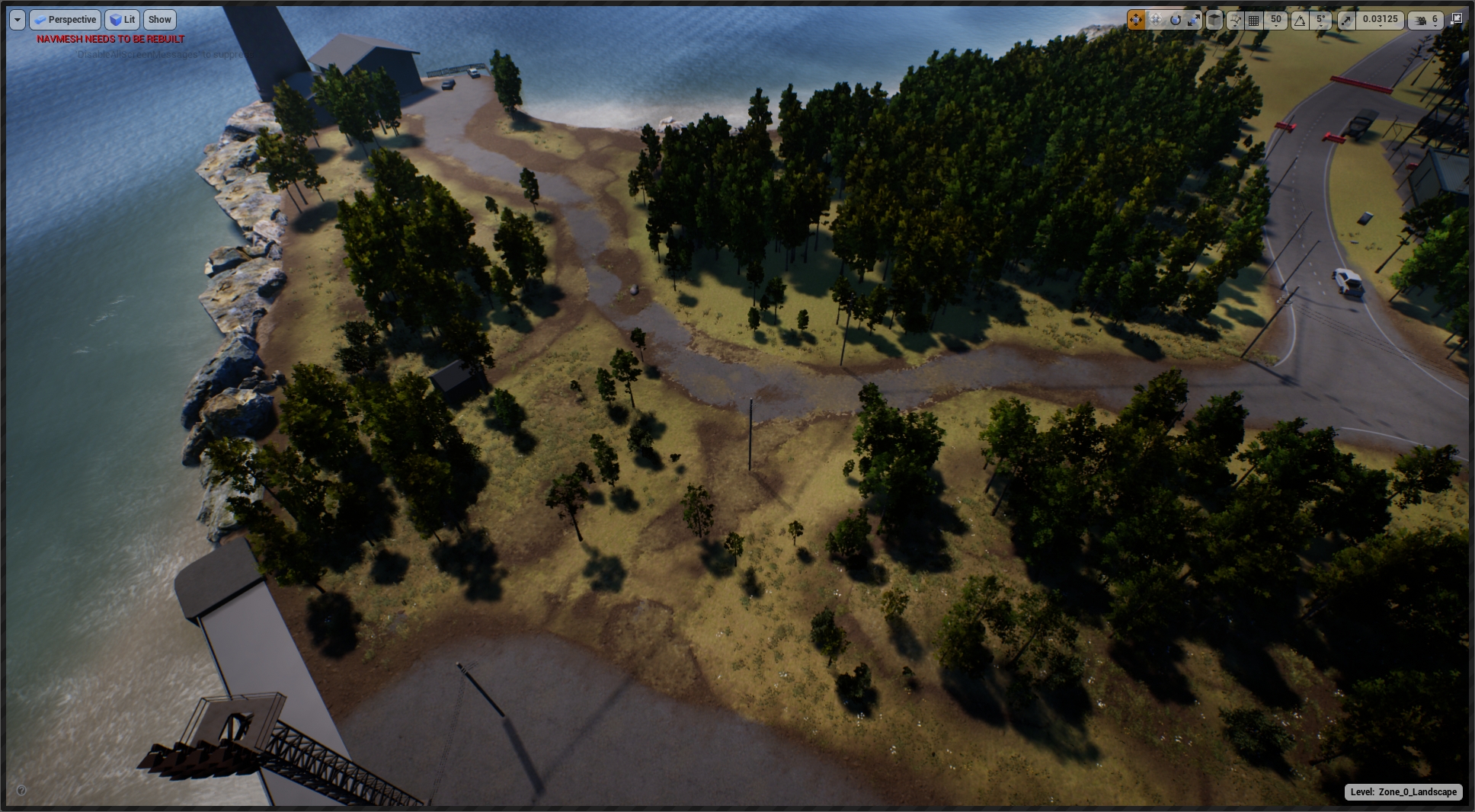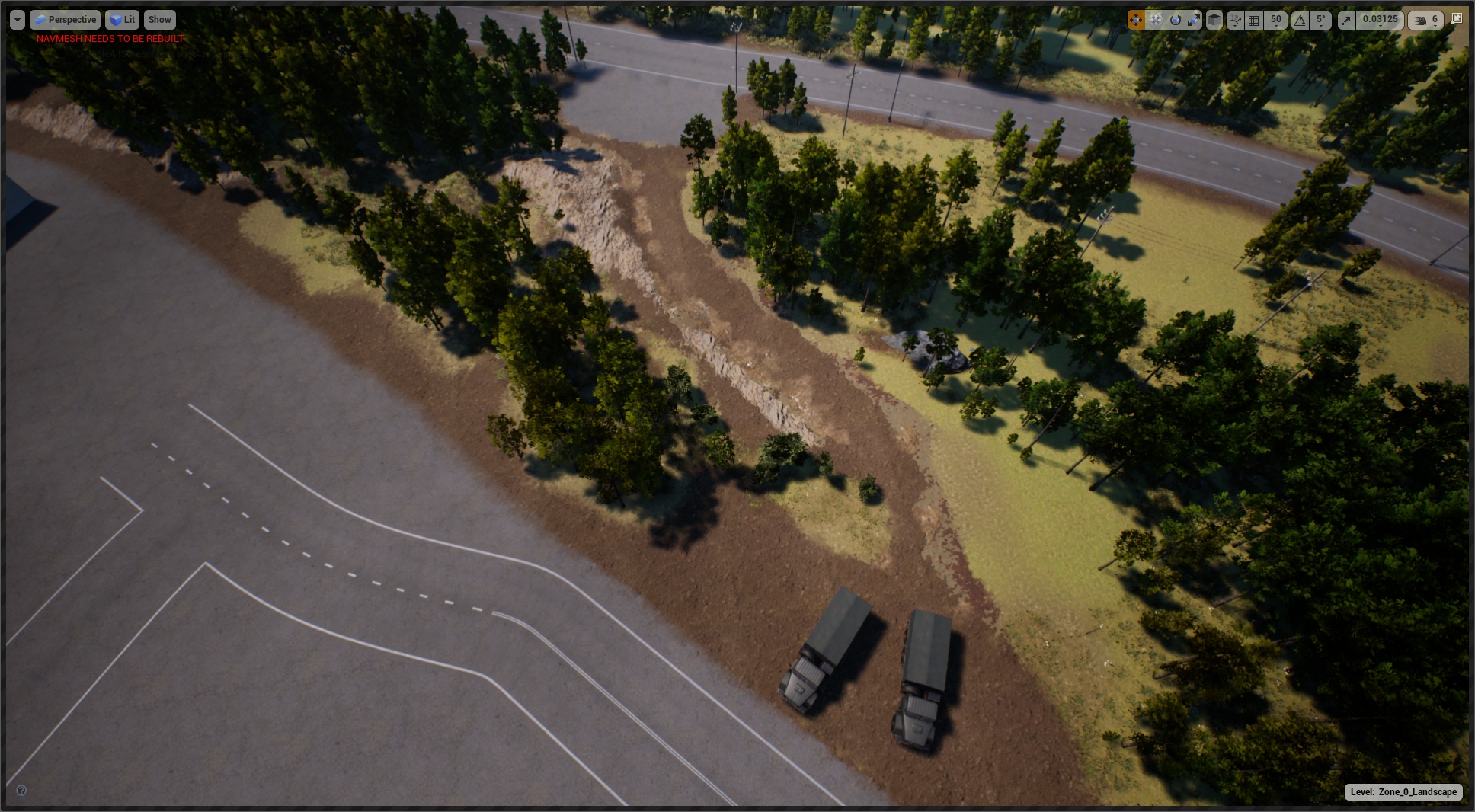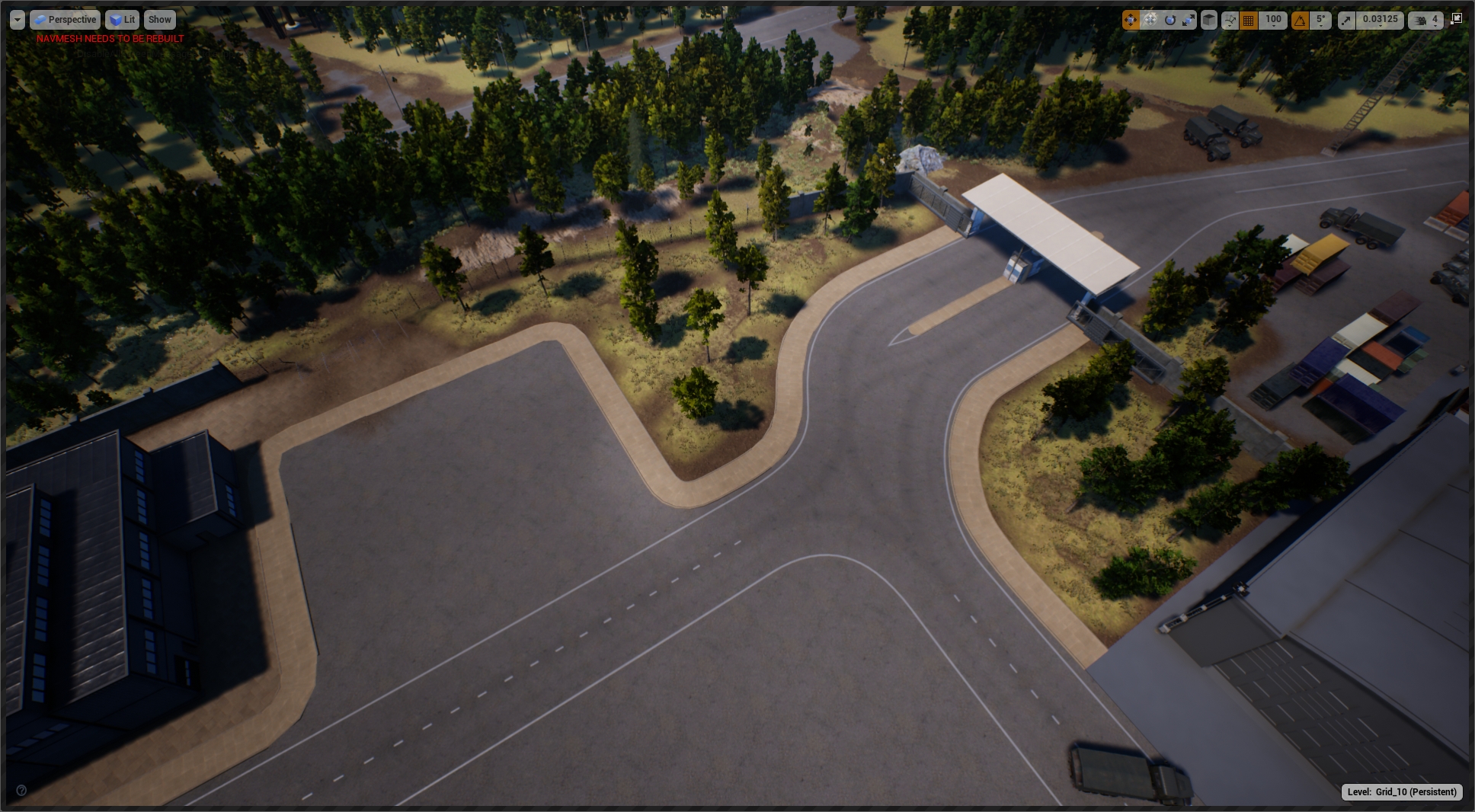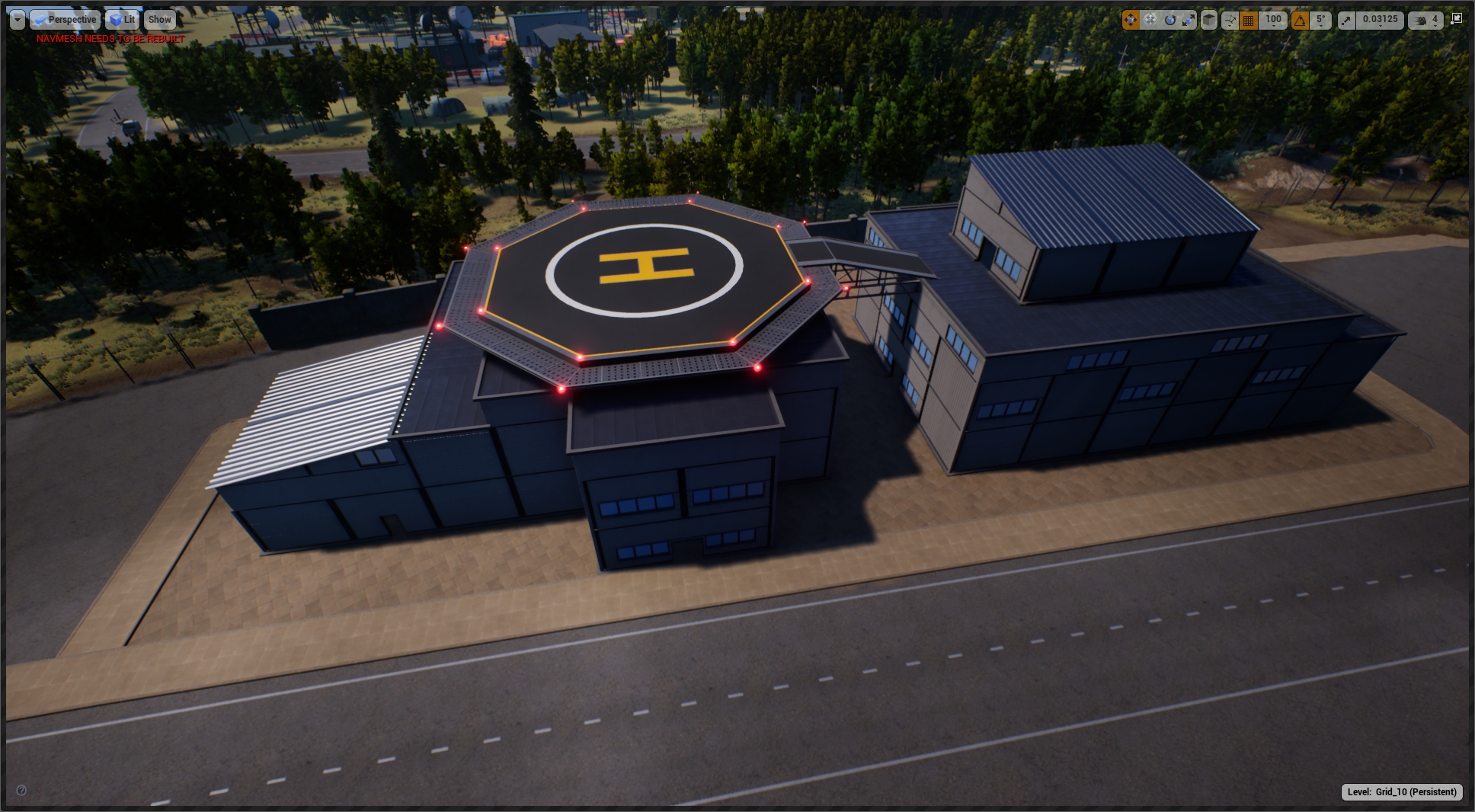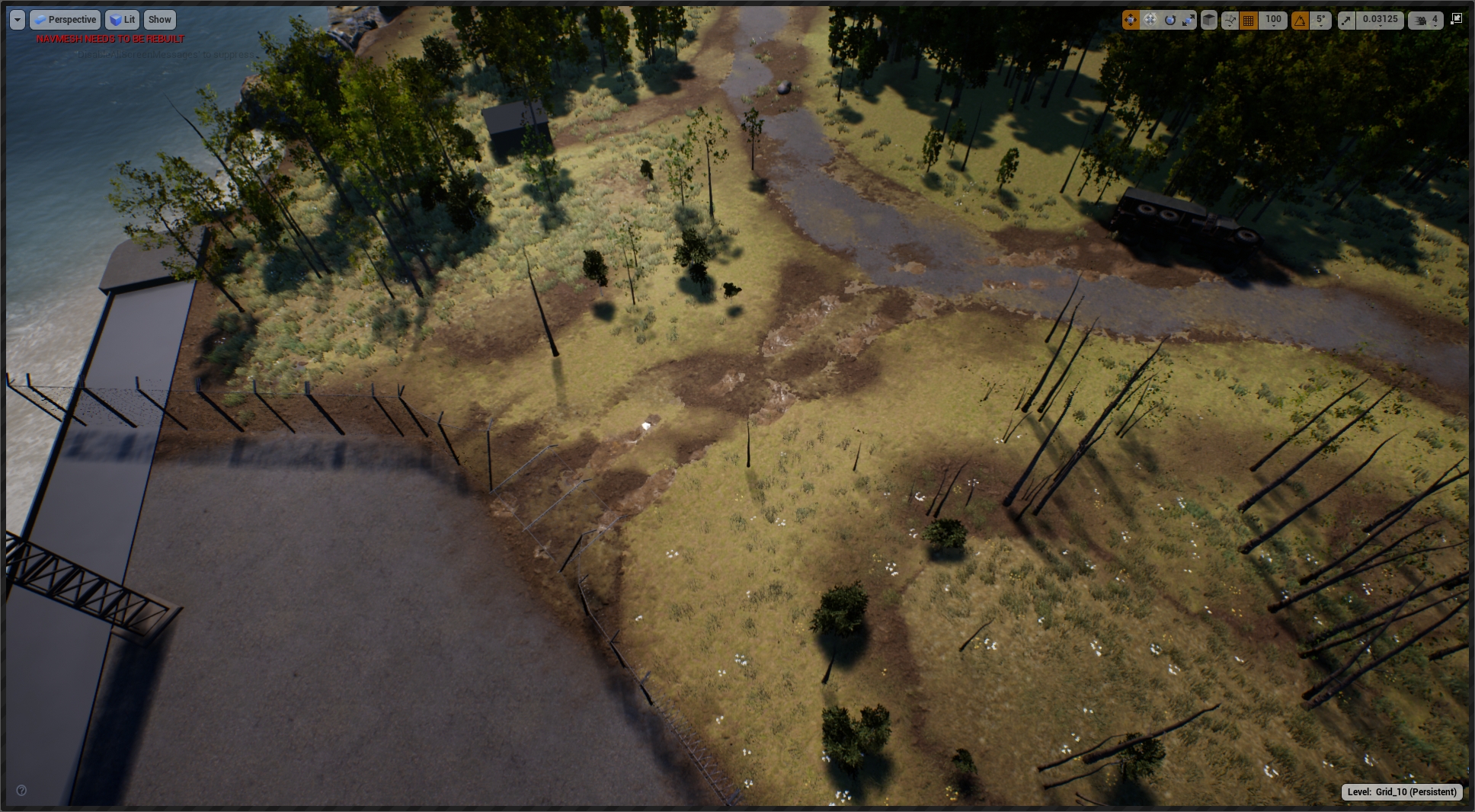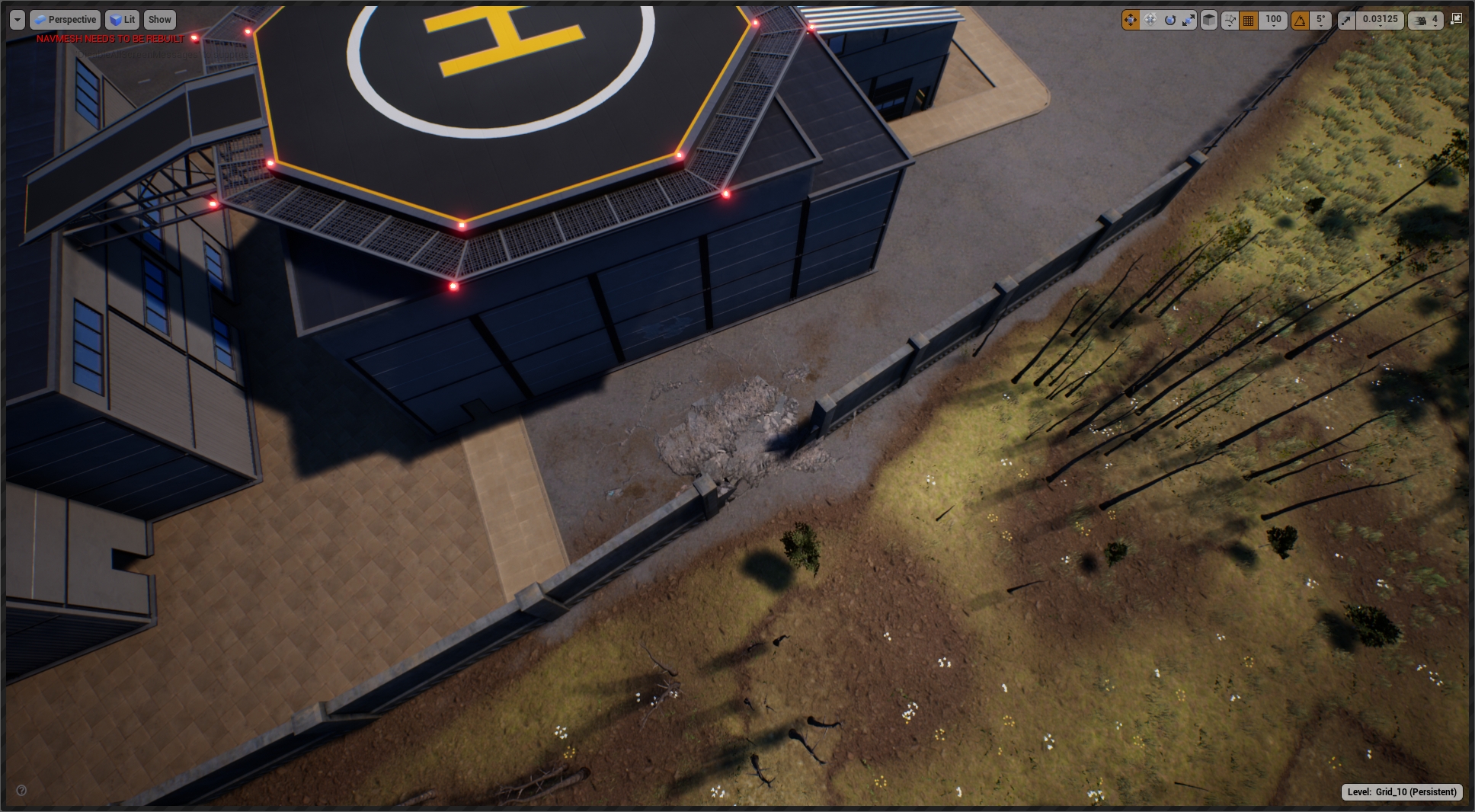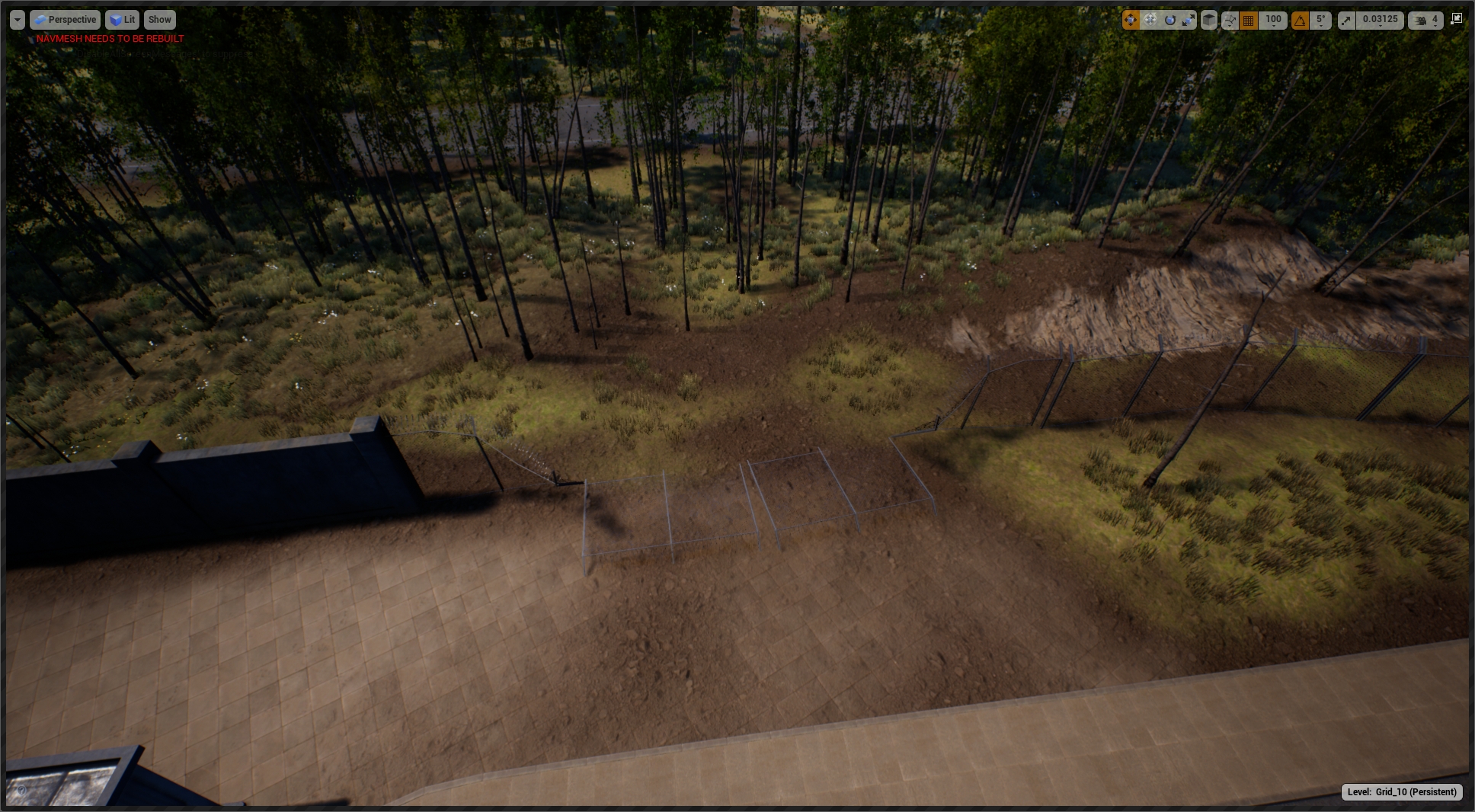 Efrain did an amazing job redoing and polishing the baseball stadium into completion. We just marked it as done tonight, pending some environmental storytelling and optimization needed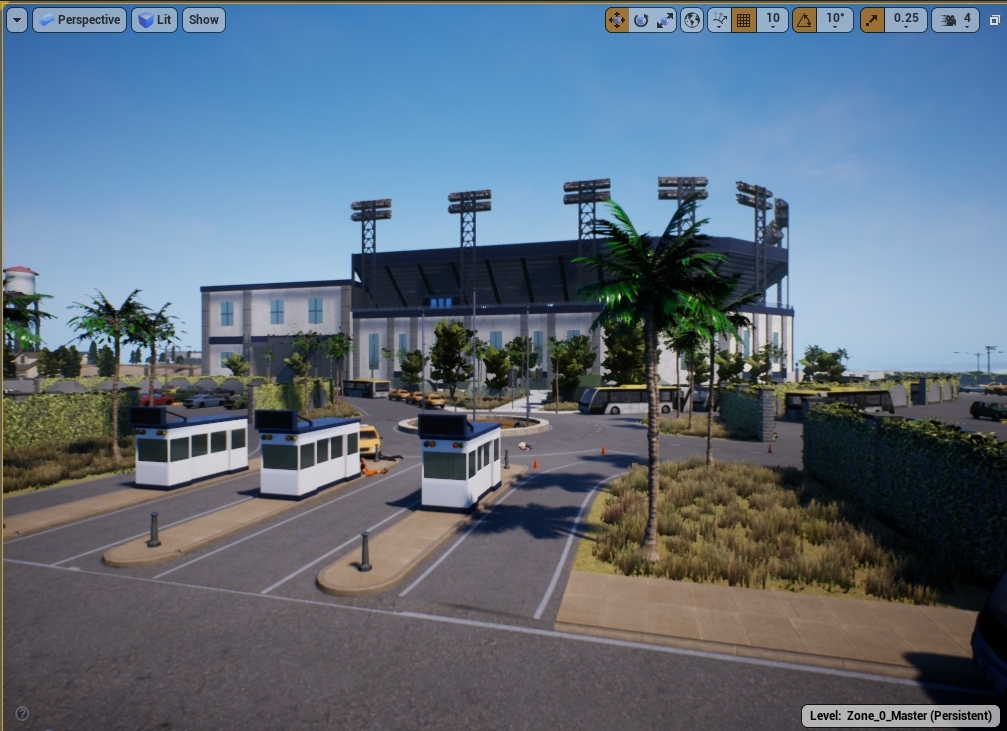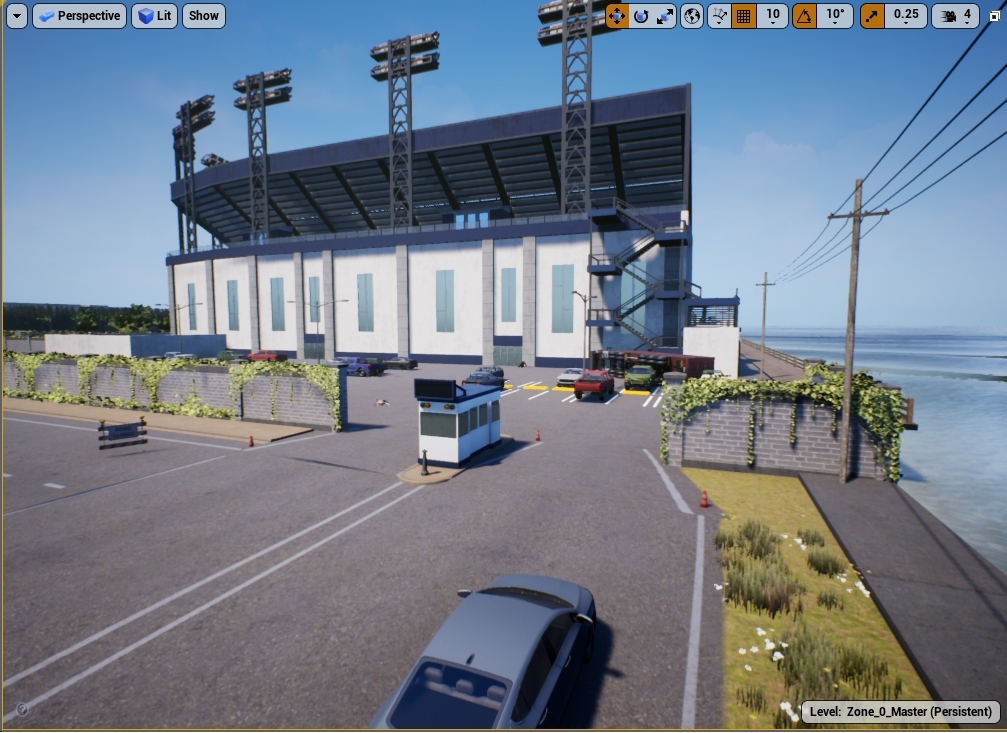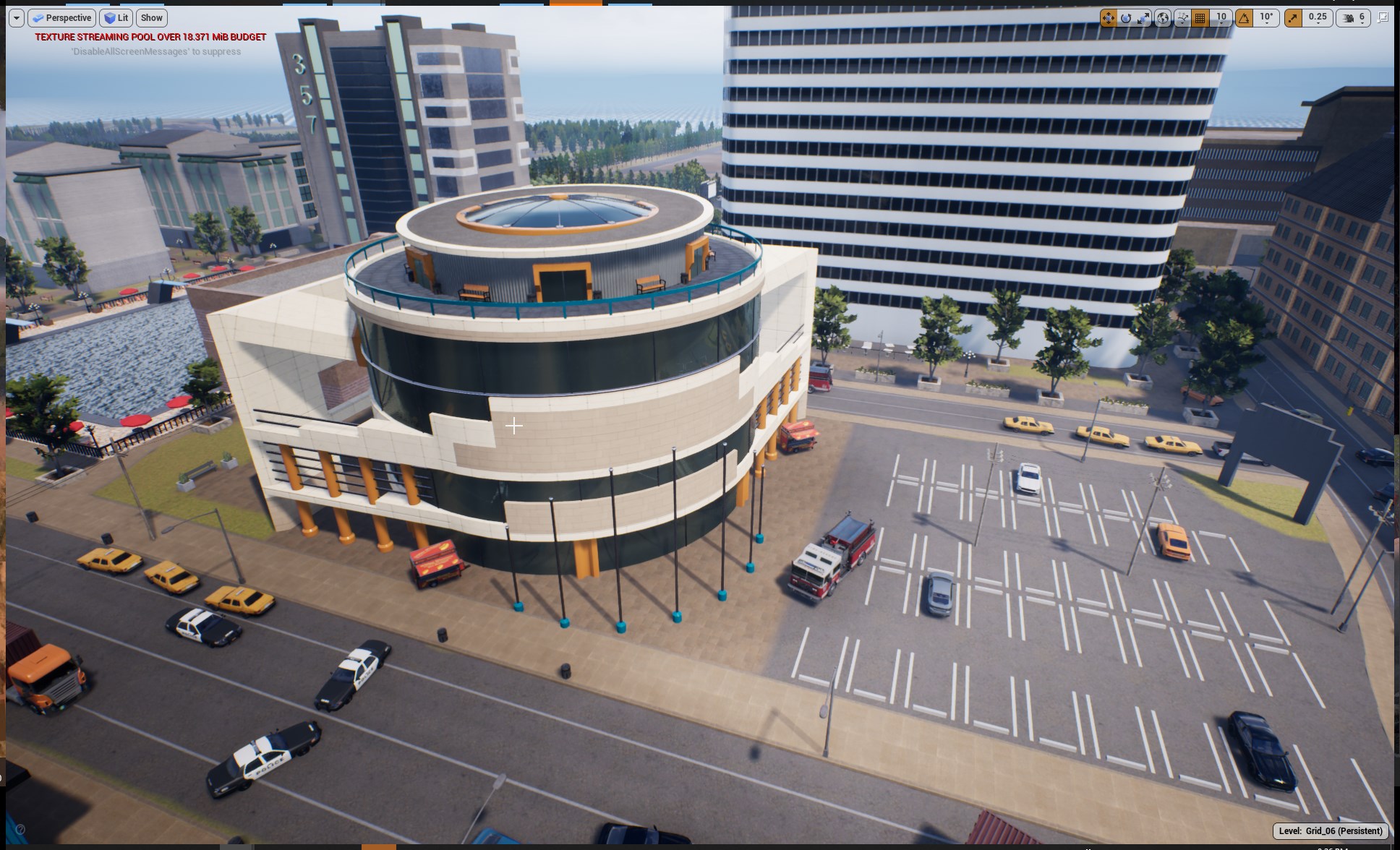 Ashley, Myles and Robert worked to do polish passes across the island with tons of help from Tyler pushing the lore and overall narrative threads hinted across the island. Across the island you'll find tons of Police,Swat and Civilians that met their horrible fate to the infected and the chaos that ensured as the initial infection started.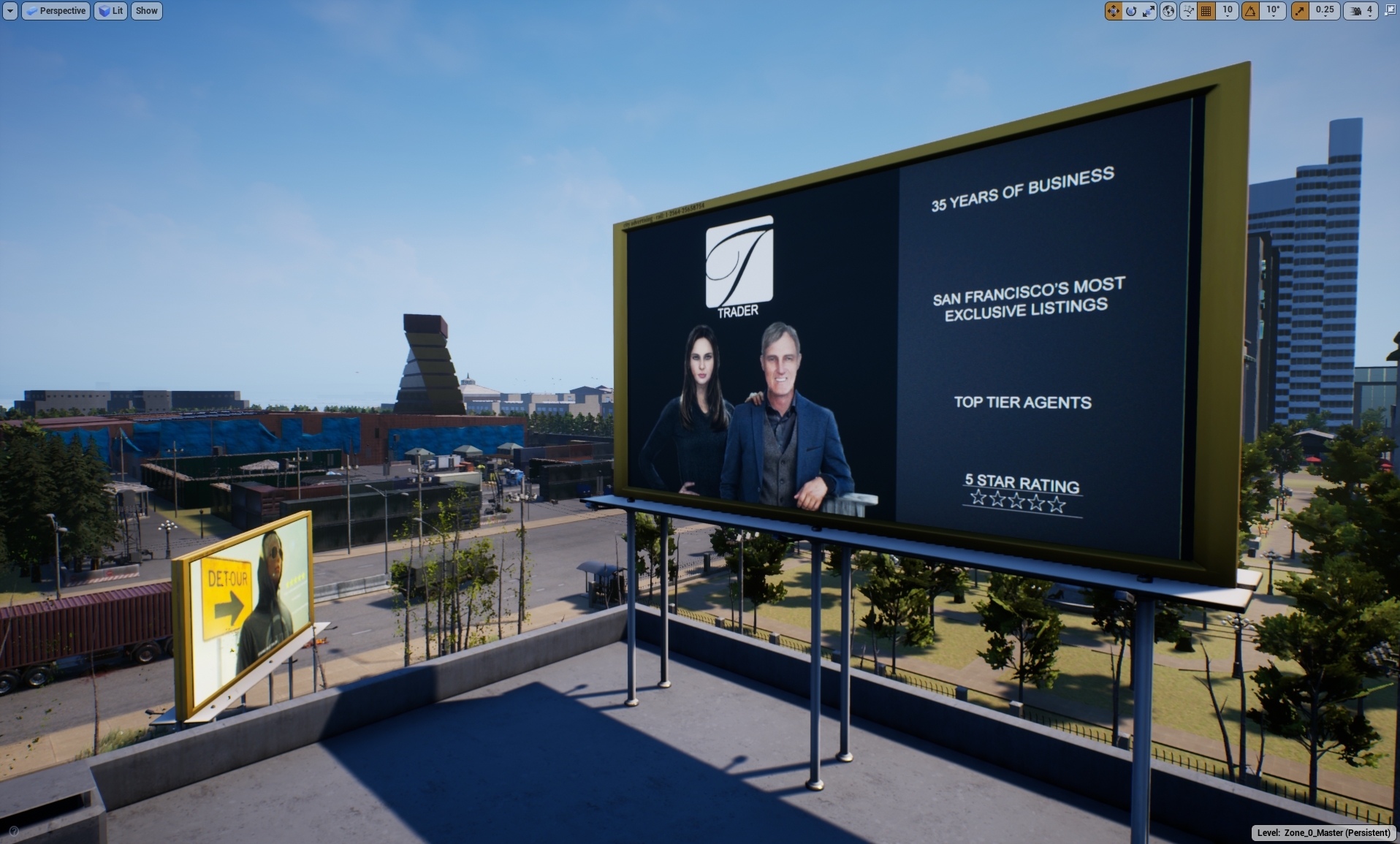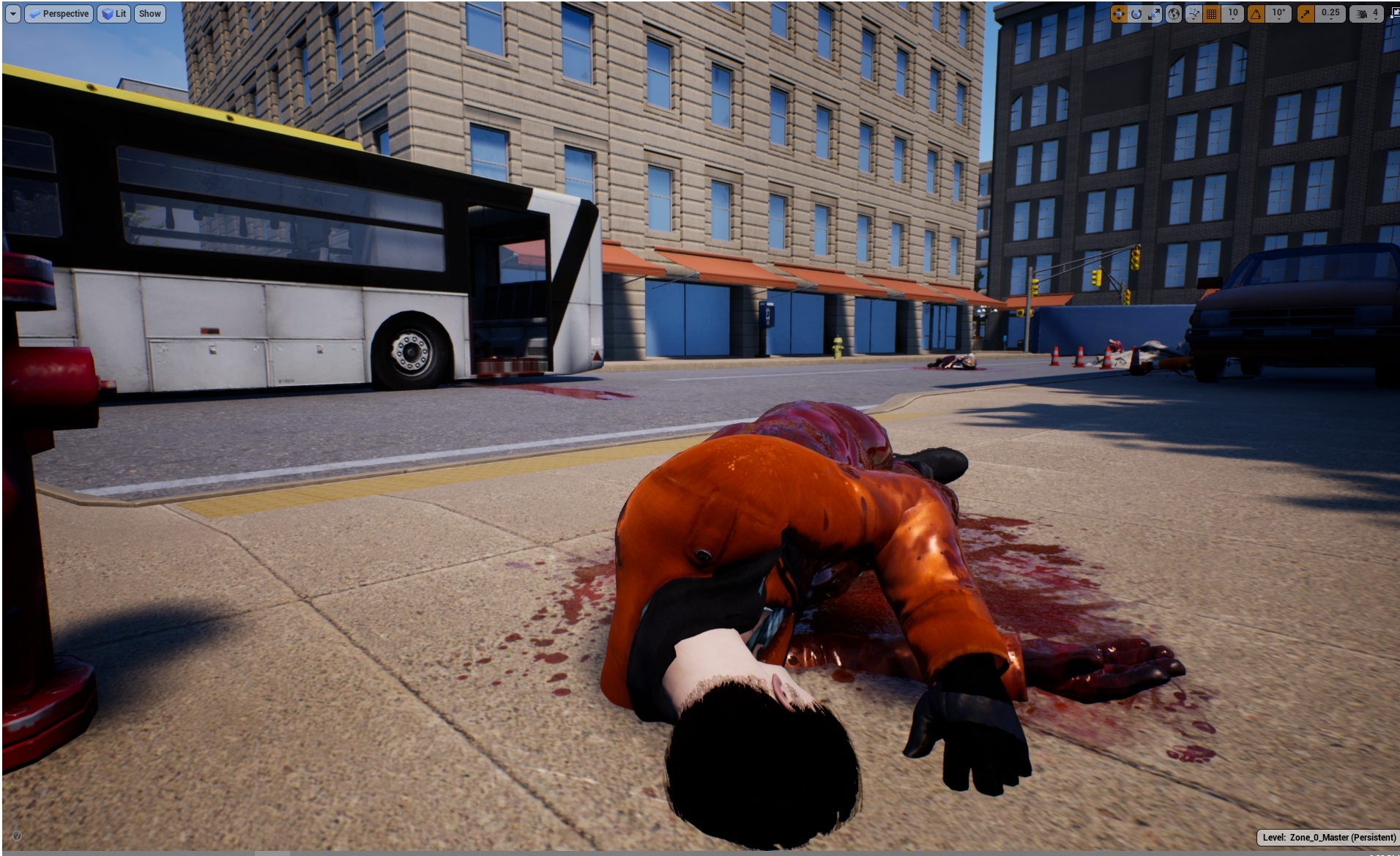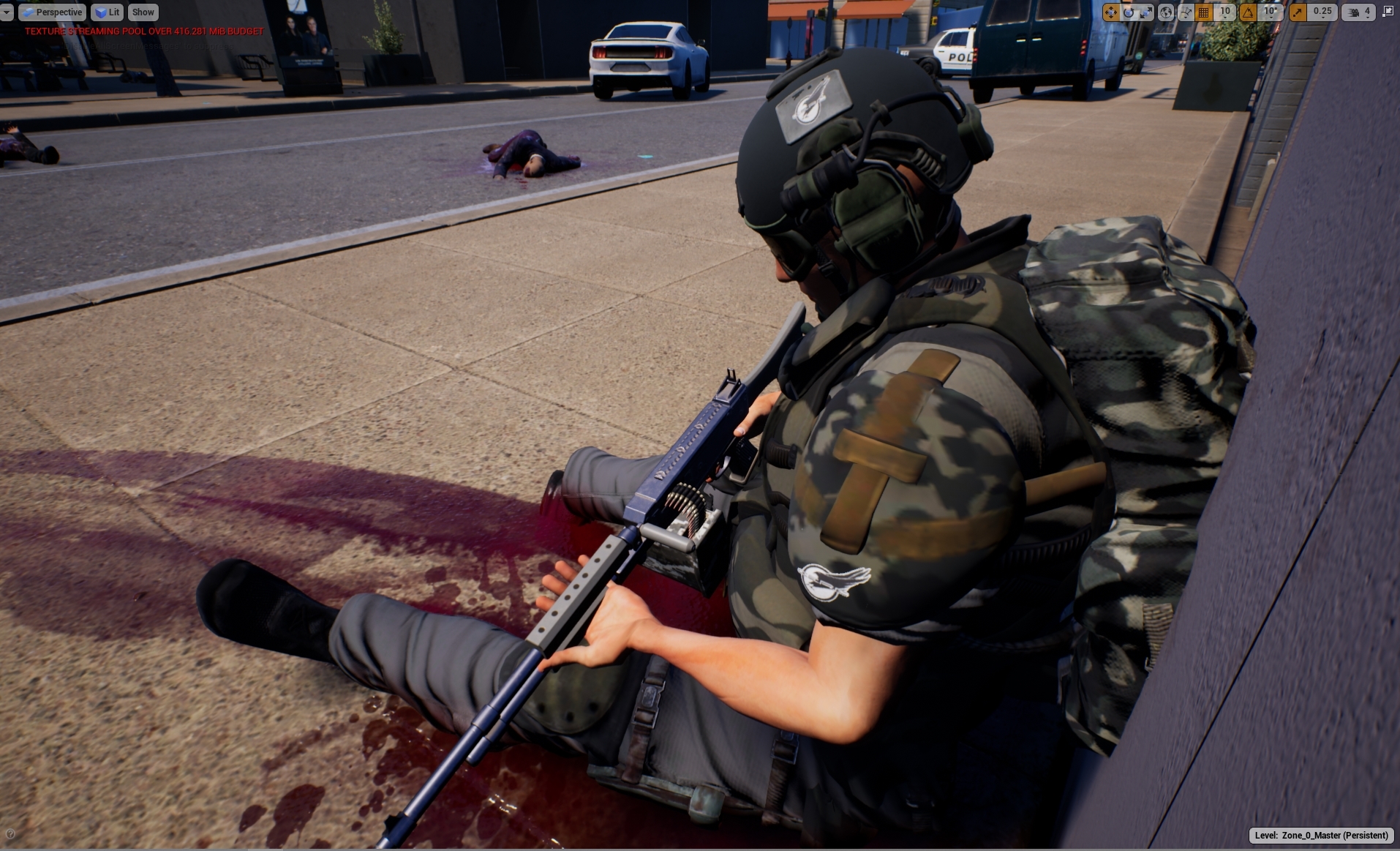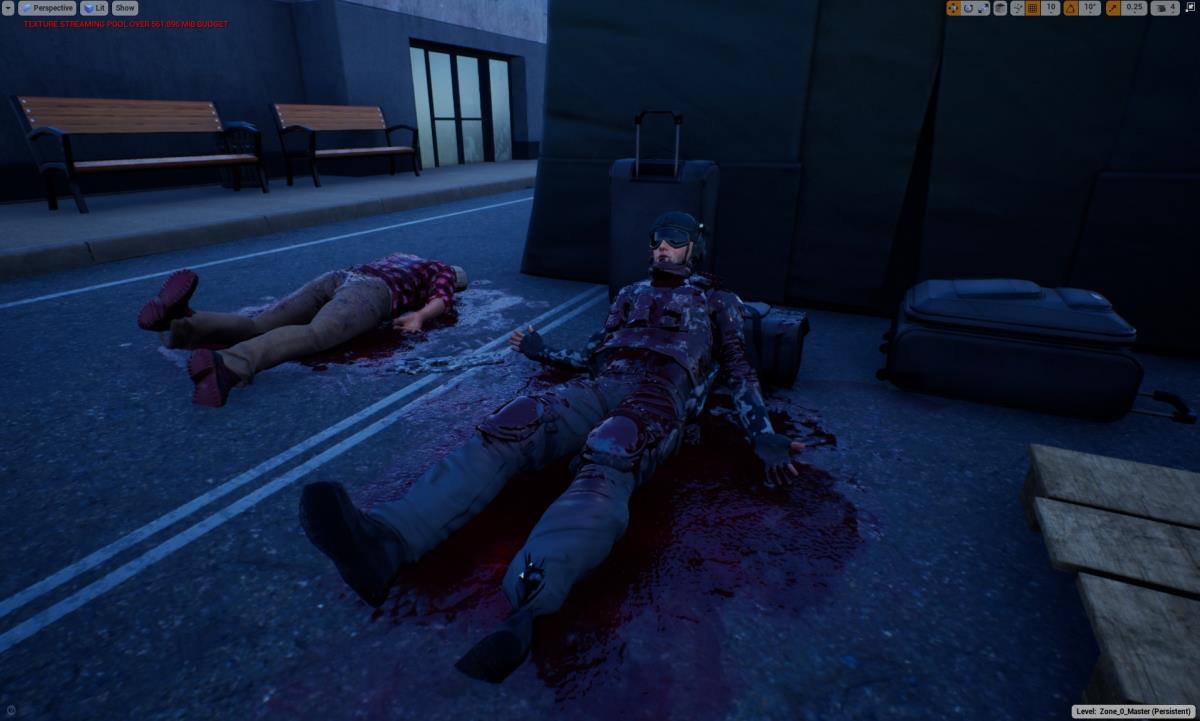 Anything else will be disclosed in a future dev update next week while we wait for the finishing aspects of development to come together. I will hint at the very least we are working on a faction system and faction based combat to better simulate a world with gun bearing units sometimes being found patrolling the island. It should be going to QA in the next few weeks!
QA Testing
QA testing is still an ongoing matter, we still have quite a few performance bottlenecks to situate before our launch but things are looking good. We've been gathering tons of very valuable feedback and using that to inform our decisions for launch and post launch in terms of what kinda features people want in CP.