Hey, see me again at this blog!
This week's summary was...Rico focusing on revisiting combat and game design, so I'm a bit stuck at continuing the story since it's requiring more technical concern like "in order to face the boss, what do we need next?". Since the game is about retrieving villagers and get upgrade (unlocking gameplay feature), I'll need him to conclude the game design at least until the first checkpoint; the boss.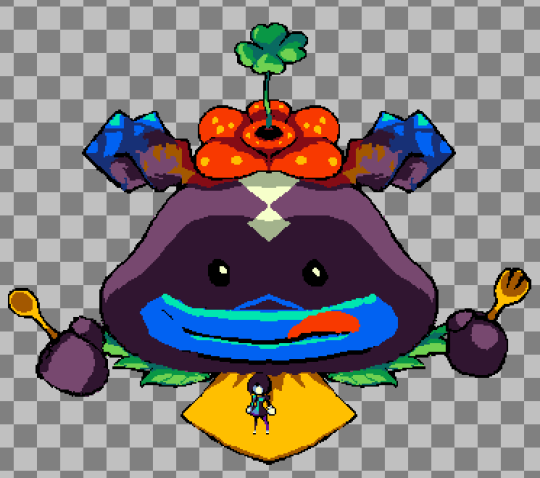 remember this one?
So what did I do instead? Well nothing more to do so I continue on map polishing. Lot of them still looked like draft and jagged here and there…
Beach area before-after: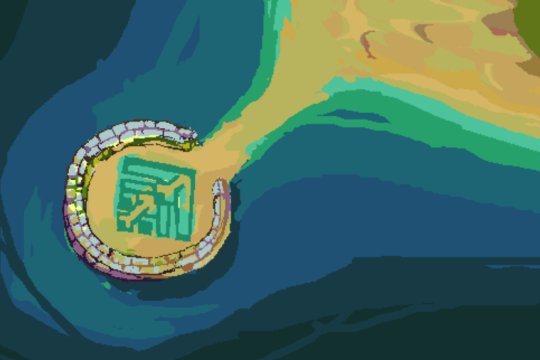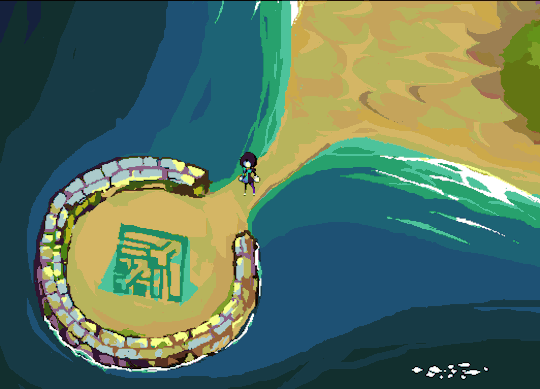 Village area before-after: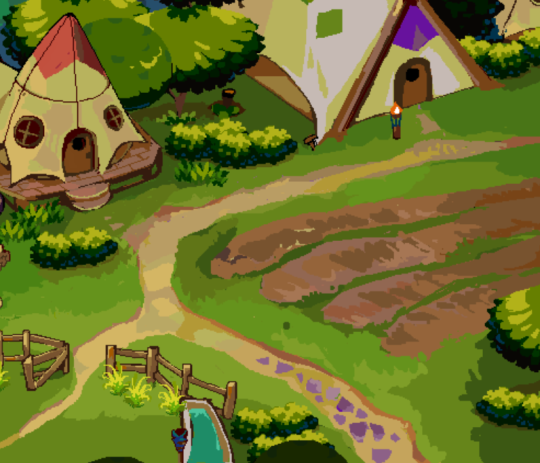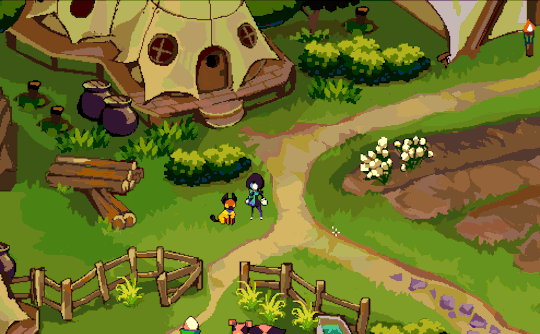 It'll still work in progress until they look pretty neat on fullscreen.
Also now I do some devstream at twitch quite regularly! Currently I would be rendering maps, animating pixel sprites, and drawing foods for Anuchard's promotional images.
I'm trying to find a good schedule but for now I'll do once per 2 days between 8PM UTC+2 / 6PM UTC or 5AM UTC+2 / 3AM UTC, my current schedule can be seen at the bottom of my channel tho.
Let's chill and fool around in chatroom (or I don't mind if you don't feel like chatting) when you have some leisure time to accompany me working on this shit :>

Care to follow me? (人◕ω◕) >>> twitch.tv/lazcht
That concludes this week's mini devlog. OH YES I made a cat too! (or... is it dog????)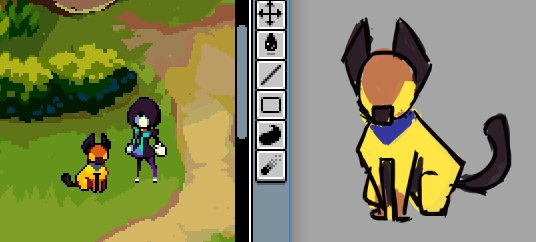 check out other posts about Anuchard!
---
useful links:
See you next week!
~ Lazcht