Dear World, what would be of Harry Potter without the-boy-who-survived? Of American Gods, without Shadow there or even Witcher without Geralt? Would Game of Thrones be the same if one of the main characters was missing from the plot? Every story needs their protagonists: the characters who we root for because we seem ourselves in them, and we see our potential in their path.

Having said this, we have someone we would like to present to you, and we hope you like them as much as we do.
World, meet Alex.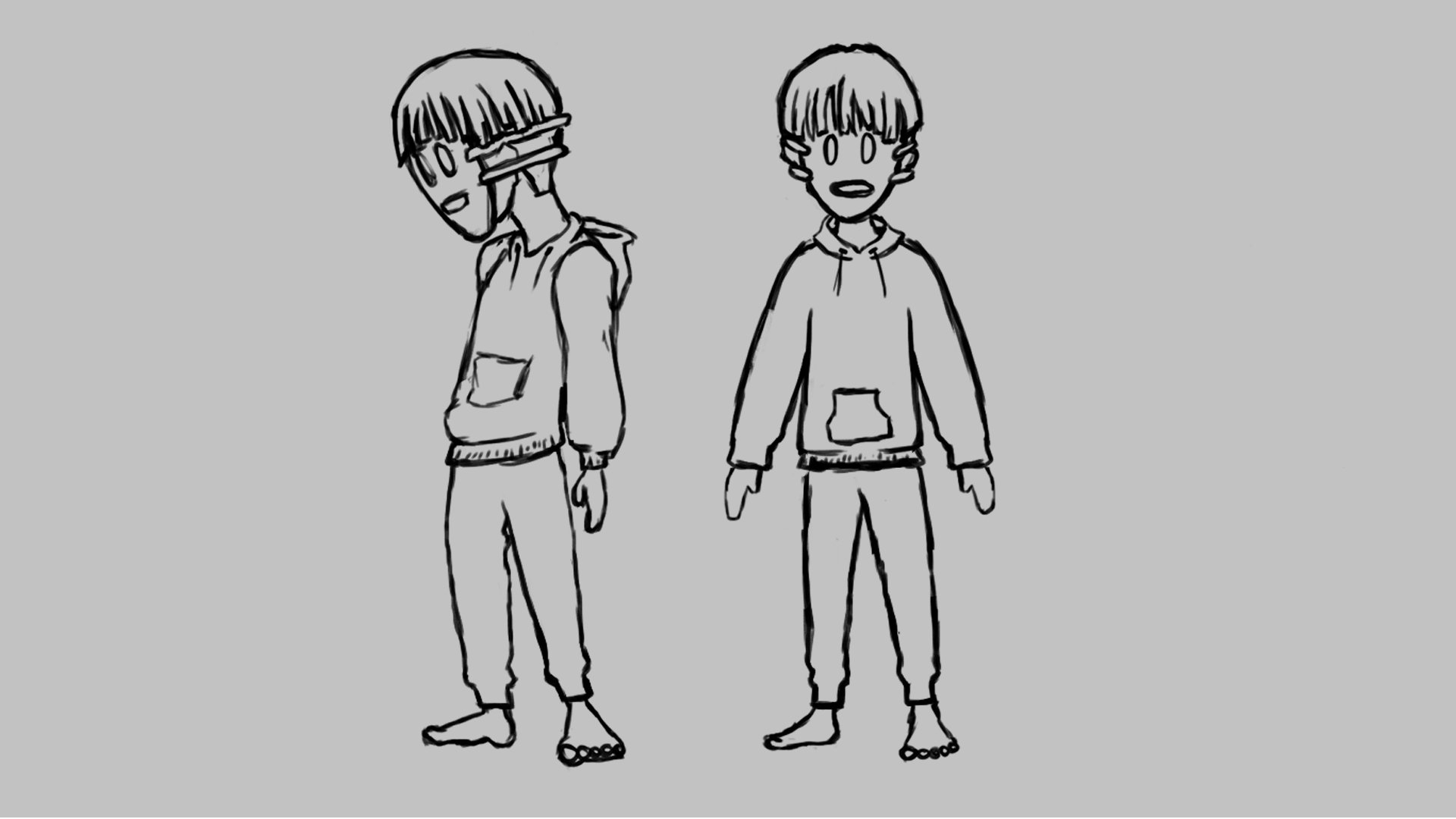 Alex is our shy main character that found itself trapped and all alone in the surrealist world of Oizys, with no memories of why that might have happened. With no knowledge about the rules of that world, Alex must try to find a way to escape, while keeping their loneliness in check.
Some world objects trigger memories, be them good or bad, and Alex will need to find a way to navigate through them in order to discover who they are, where they are and what brough them there.
Character Art Development
Thumbnails
We first started with some Thumbnails, in order to explore the sort of fragile look we wanted Alex to have. Our artist continued studying how that shape might be achieved through different types of clothing and what might be better suited for our little Alex.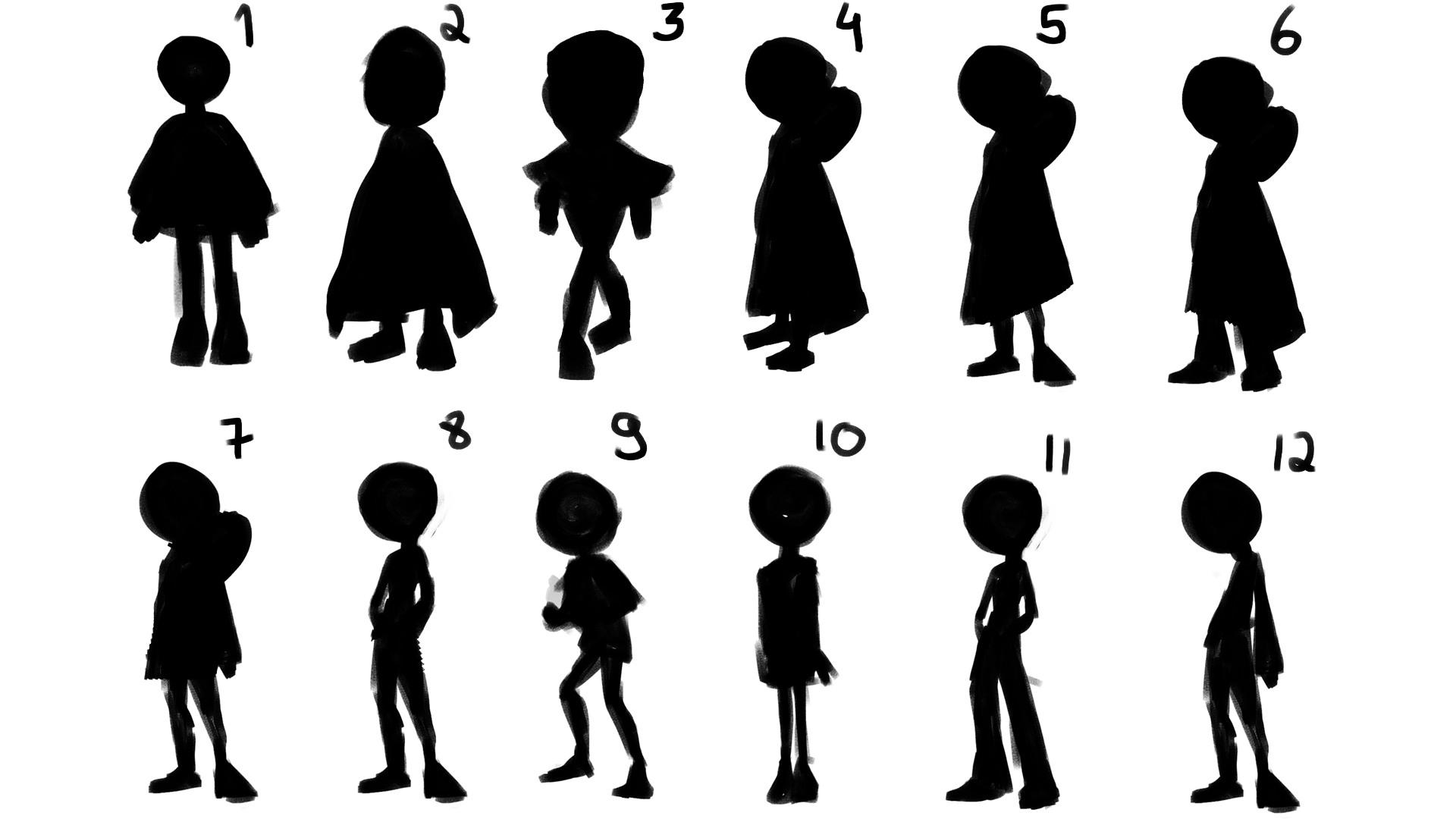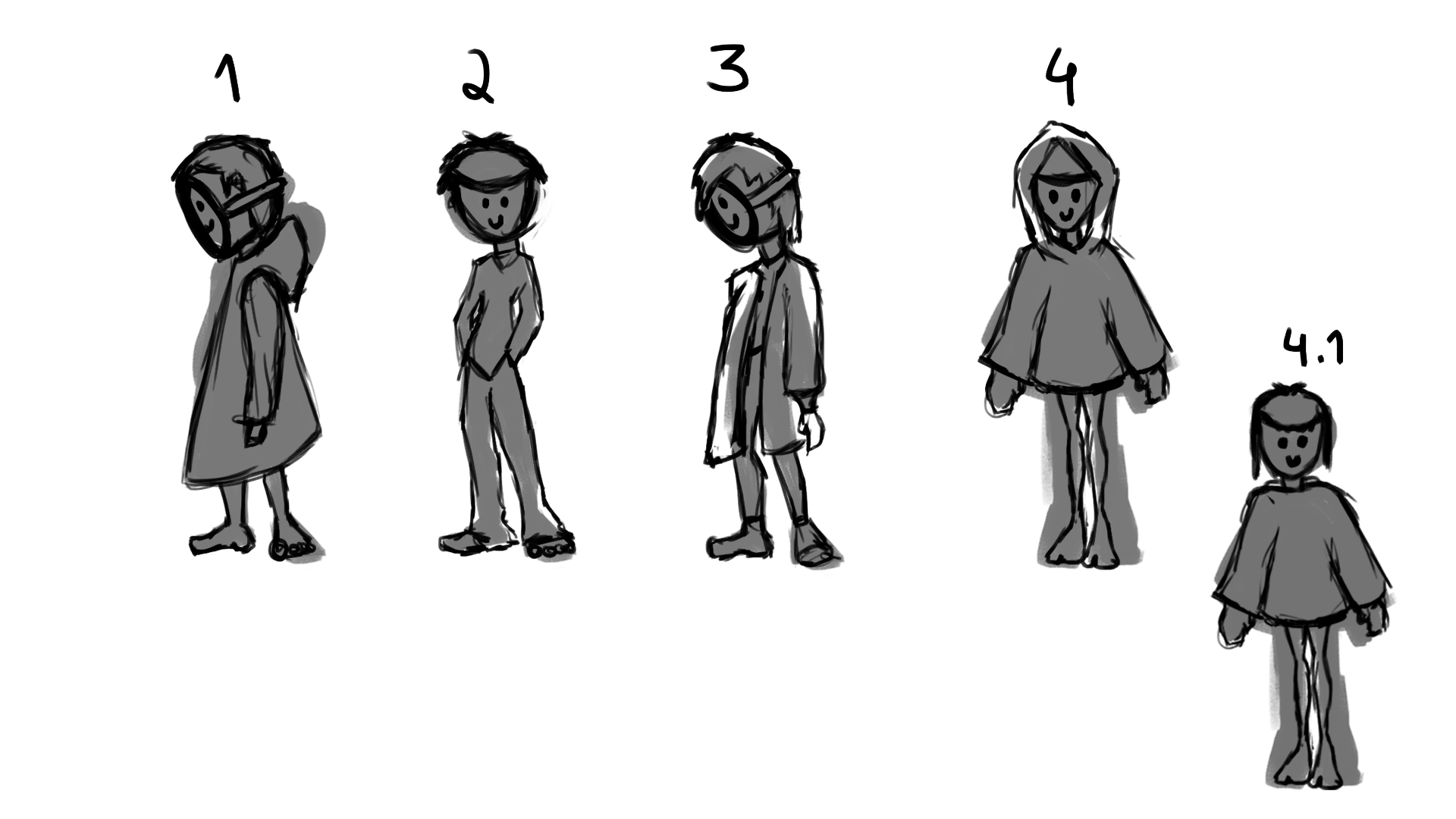 Sketches
We finnaly settled for the shape 1, and our artist quickly started drawing some more detailed versions of the sketches, exploring different masks, clothing and hair.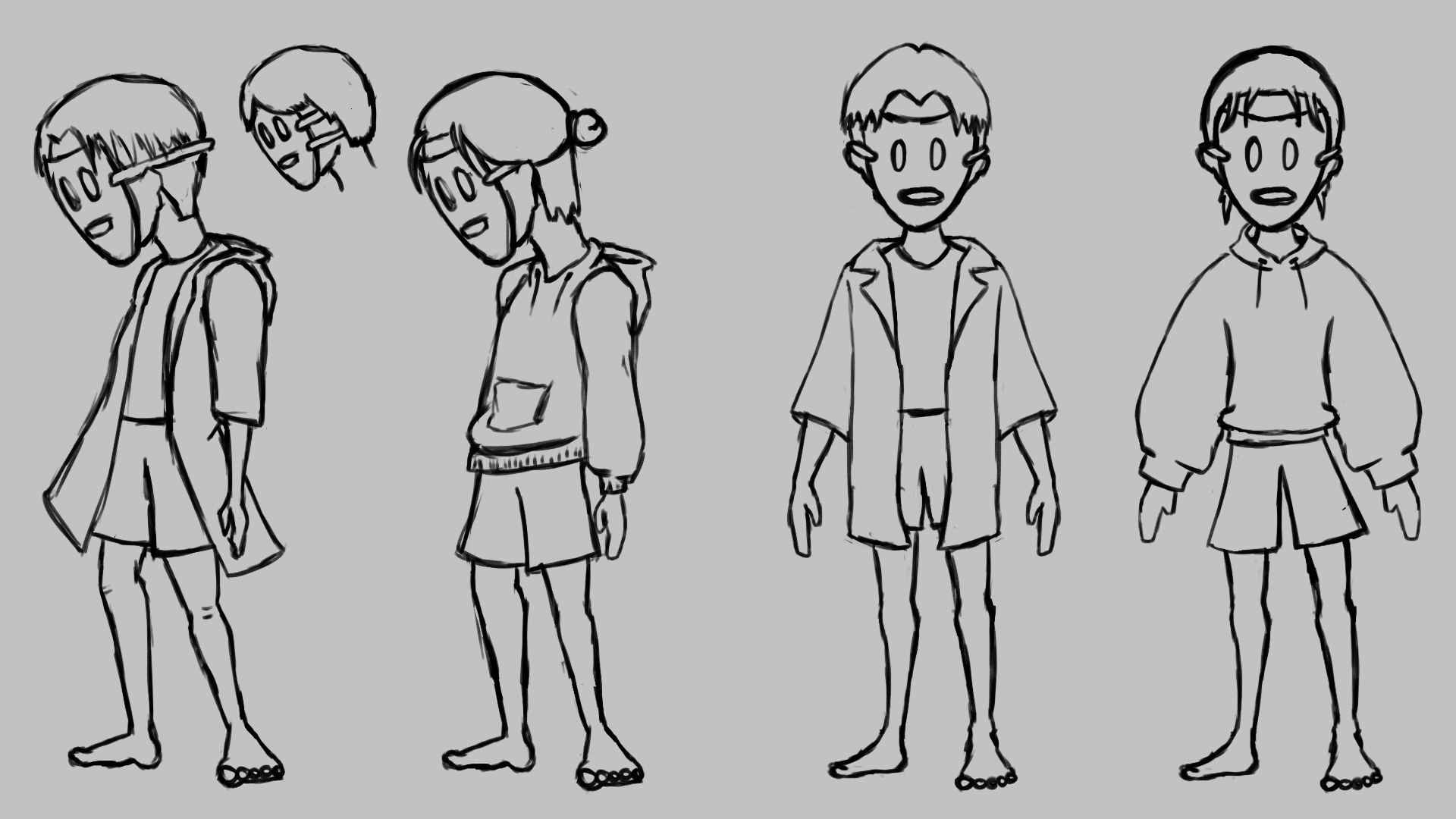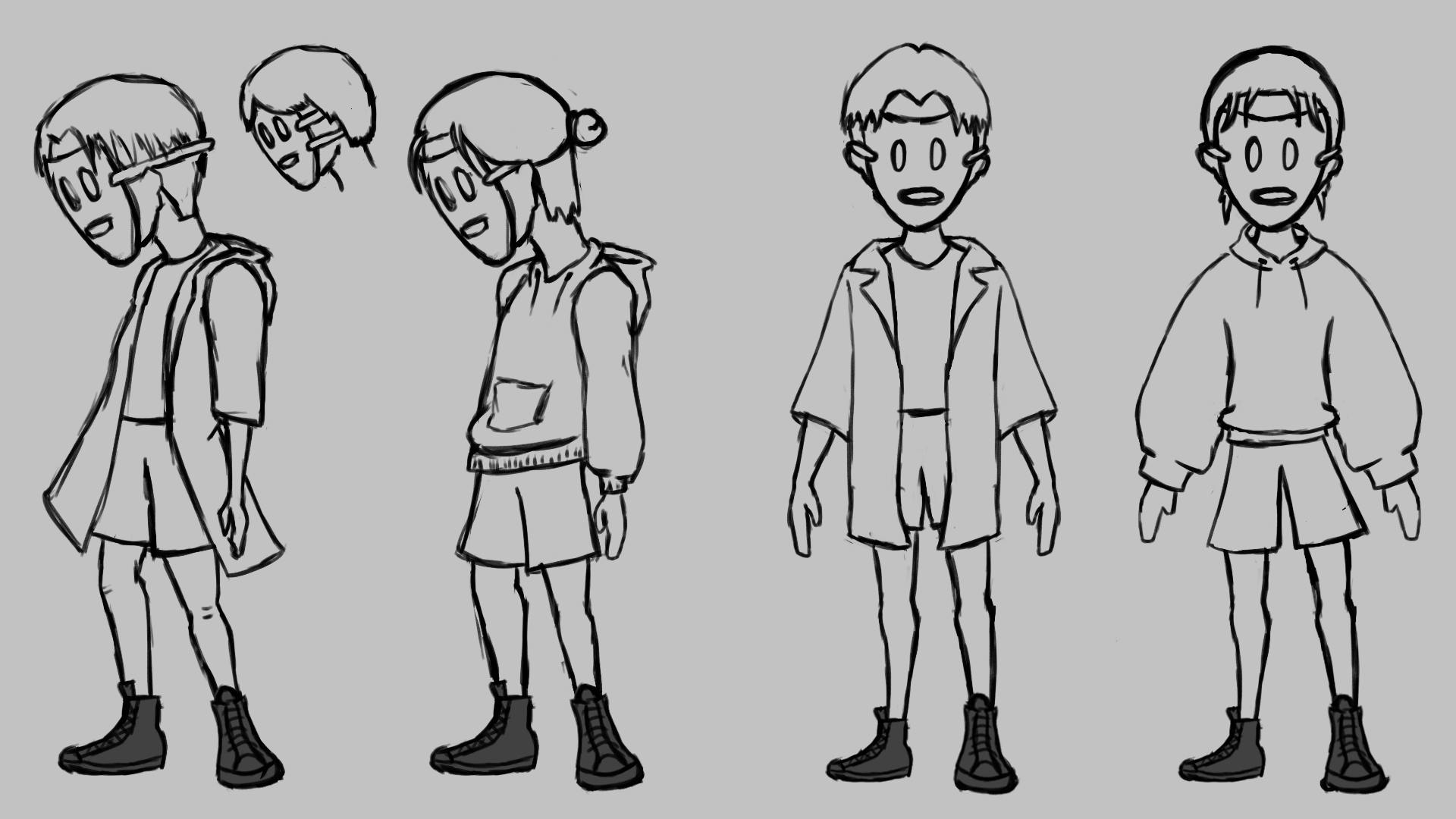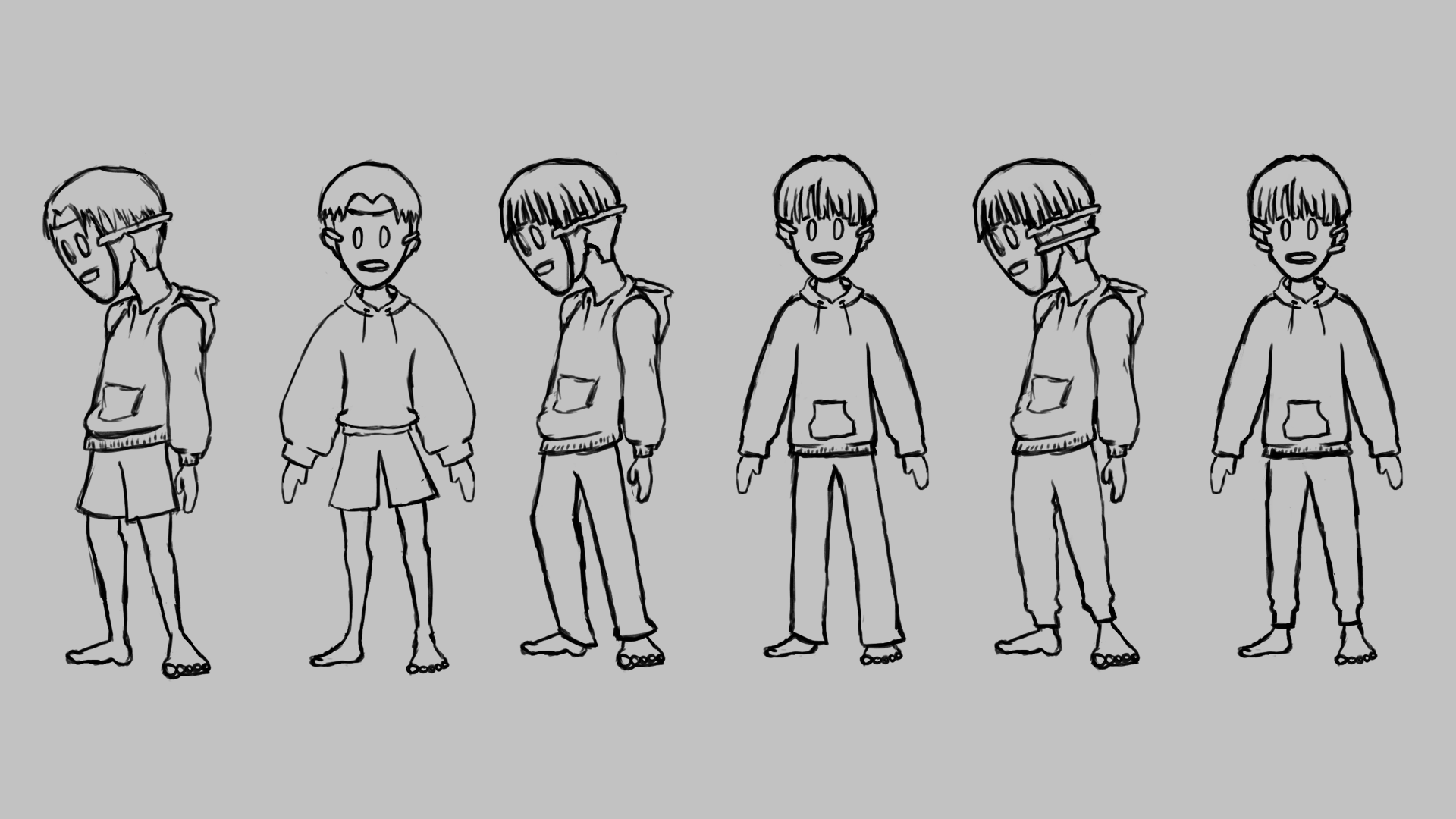 Color Values
Lastly, we are know studying some values for our main character.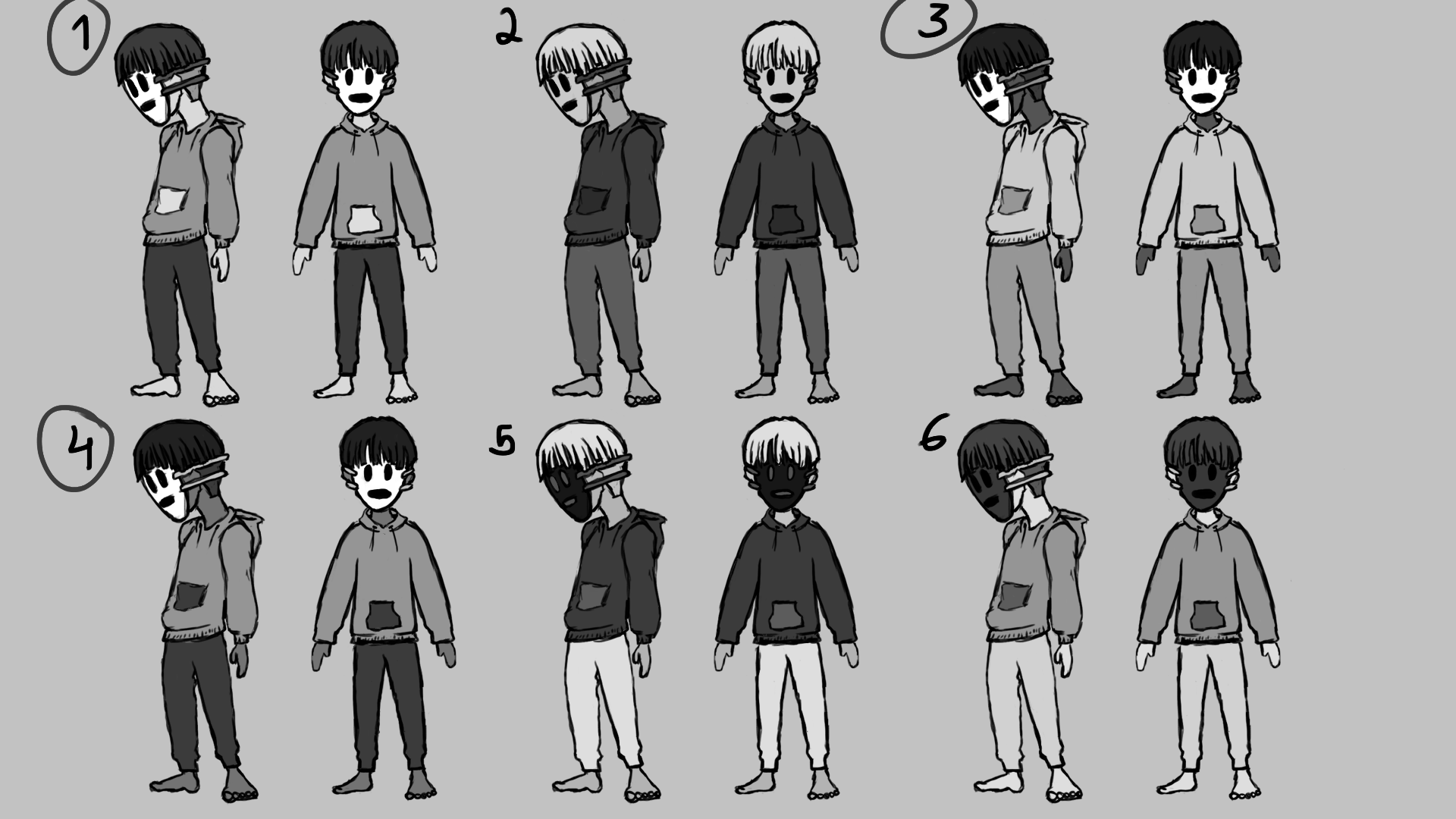 What's next?
We are starting to work on the best way to implement our puzzle mechanics, starting to put it all down on our GDD and working on scheduling everything. To all of you reading this:What is your opinion about Alex's character design? Do you have a favorite design when it comes to the color values? Our favorites are the 1st, 3rd, and 4th, but we can't seem to reach a consensus inside the team. Looking forward to hear your opinion.
---
Have you read our last DevBlog? You can find it here: "DevBlog 1 - Hello World, is there anybody out there?".
Stay tuned for all our DevBlogs, and don't forget to follow our Twitter, Facebook and Instagram. Thank you so much for all your support and feedback :)