Weapons, weapons, weapons, the most exciting part of any truck design. This article covers three of the weapon parts available in Truck the System, which can be used to clear a path for your truck in single player, or get other players off your tail in multiplayer.
Flamethrower
Fire was one of the first tools to be discovered by humanity. Now, millions of years later, you can harness fire to burn your enemies' trucks to ashes. The flamethrower part unleashes a consistent cone of fire wherever you point it. Best used in close-combat situations, and bonus points if the target is carrying explosives. Here's a clip of the flamethrower in action.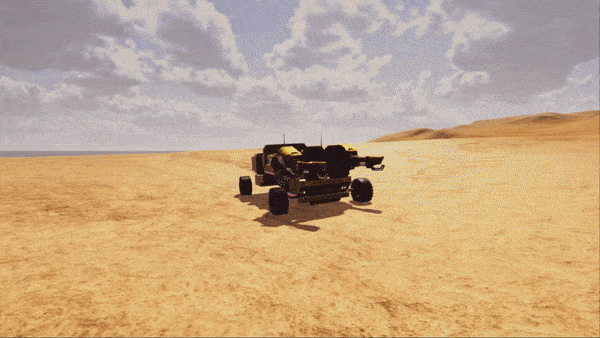 While powerful, the flamethrower part is quite large and difficult to manoeuvre. If you want to take full advantage of this part, you'll need to come up with a truck design which can hold it. Below is a close-up of the part itself.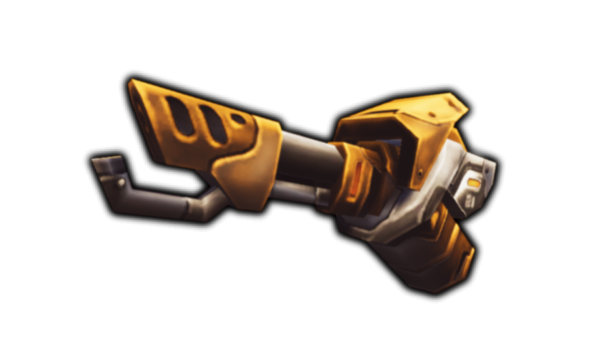 Laser Turret
For some truckers, flamethrowers aren't enough. They like their energy weapons in the form of a highly-focused beam which tears through enemy trucks and turrets with ease. For these truckers, the laser turret has been added. On a 360 degree swivel mount, it's a perfect all-round weapon which can be fired in any direction. It's also easy to aim: even I was able to destroy all of the targets in this practice range.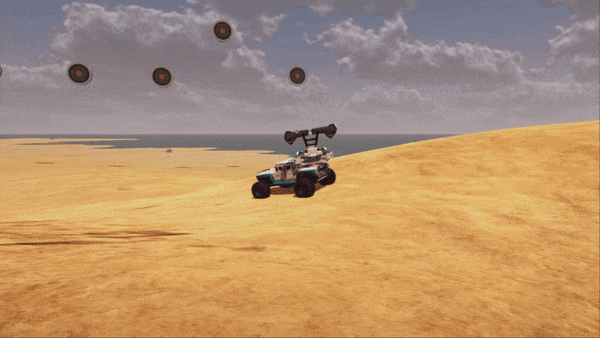 You can see a close-up of this part below, in a nice white and hot-pink colour scheme. It's another bulky one, but well worth the space it takes up.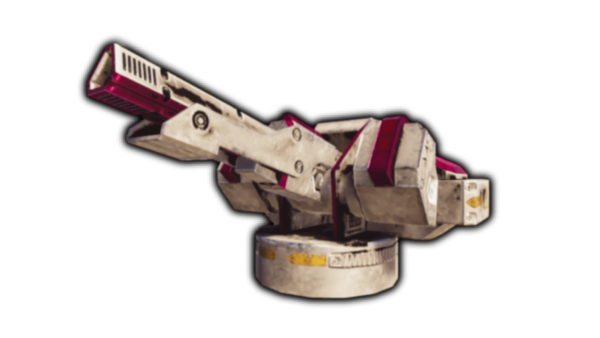 Fixed Rockets
Looking for something more explosive? How about these fixed rocket launchers?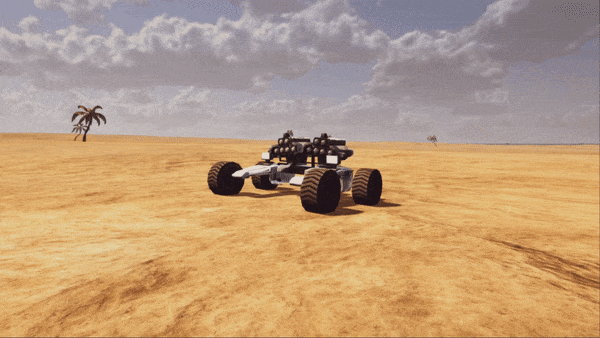 No fancy swivelling or aiming here, just point your truck in the direction of something you hate and press the trigger. As you can see, I hate brick walls. These rocket launchers can make short work of enemy trucks or emplacements if you can get a direct hit. The simple aiming system also makes them a good choice for truckers who prefer to focus more on their driving. Here's a close-up of the part: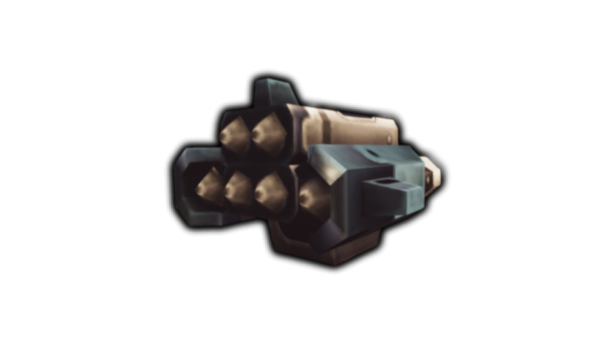 Thanks for reading! Feel free to drop any comments or questions below. There will be a demo and more articles coming in the next few weeks, so give the game a follow to stay up to date!