It was a great pleasure to display Suzerain at the A MAZE festival in Berlin where so many people tried it out and enjoyed it for themselves! The feedback we received was very positive and some constructive words really help us improve. Public opinion always matters.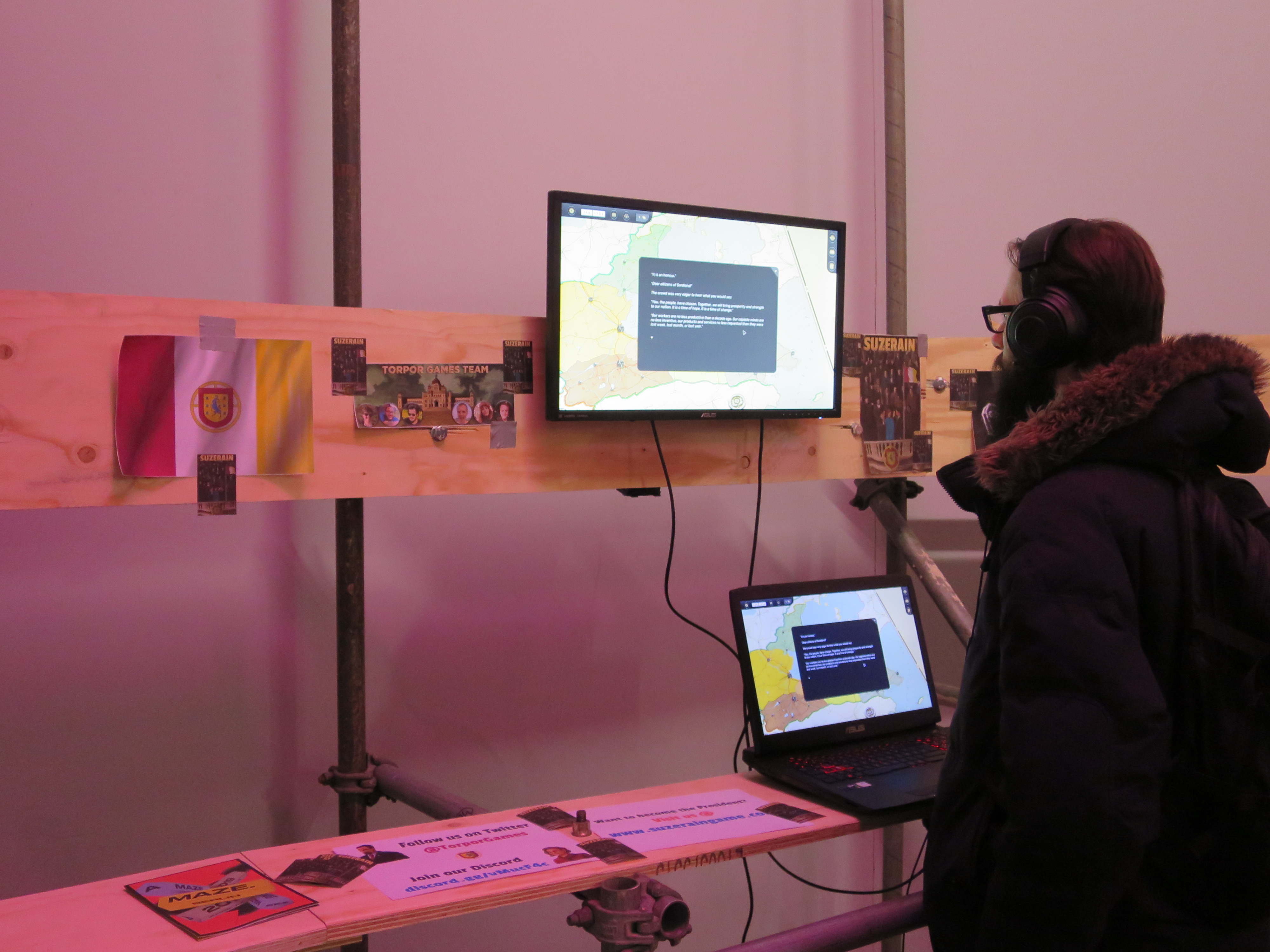 Contrary to our thoughts the topic of politics as a game focus is creating more interest and debate than expected. Many people who tried out the game began talking about the realities of our world which indicates that our goal of creating thought-provoking entertainment is succeeding.
Here are some really nice images of several A MAZE attendees playing and completely zoning out from the loud, vibrant and social festival environment for as long as forty minutes at times. Thank you for your time and interest.
#gamedev #festival #indiedev #narrative #political #government #AMaze2019 #berlin #Suzerain #adventure #TorporGames #gamesforchange #seriousgame #rpg #roleplaying #game #videogame