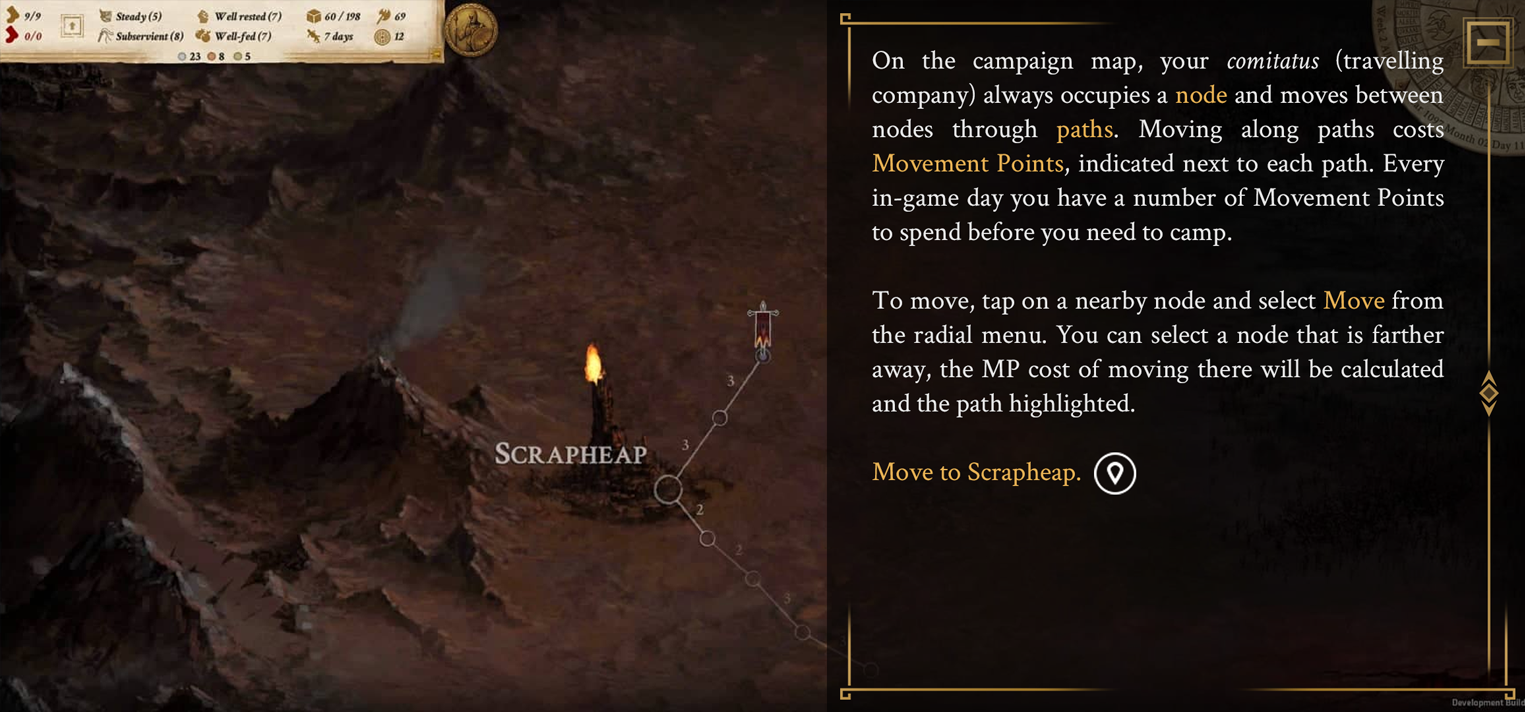 This week we're proud to reveal a little more about what our best and brightest pilgrims have been working on here at Lost Pilgrims Studio. This time around, it's something a little different, something we foreshadowed in a Steam post on the 22nd of September – porting. Included under that heading is the optimization of Vagrus for all mobile devices, tablets, and, of course, the recently released Steam Deck. Naturally, the main goal of these projects has been to bring the game to a larger audience; an audience that can play on the move, which certainly suits turn-based games such as our own. So, without further ado, let's examine what we've been able to achieve so far, starting as so many players do with Agos – the enigmatic vagabond who introduces players to the Pilgrims of the Wasteland scenario.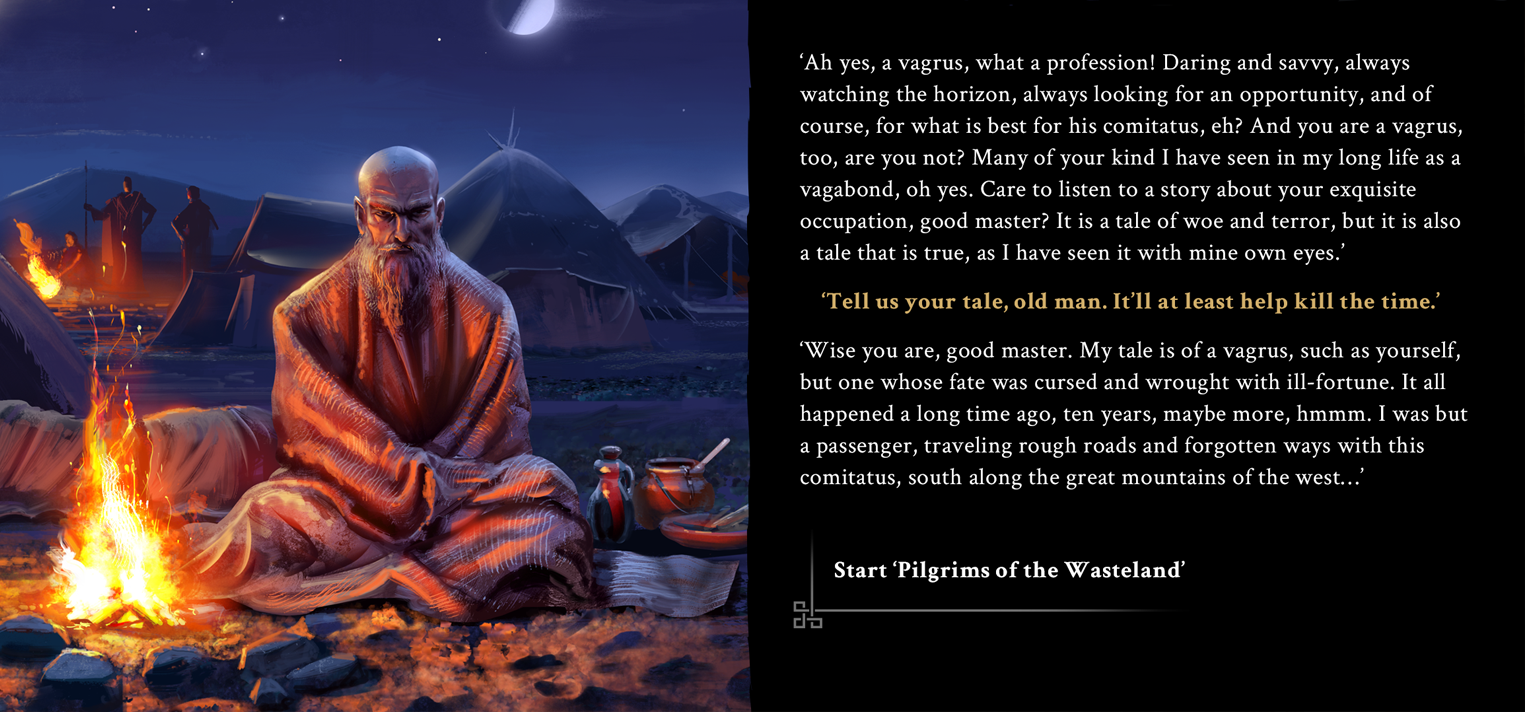 As you can see above, we've optimized the formatting of the text to be legible on mobile devices and tablets. But what about in-game? Is it possible to read all the wonderful prose that players have come to expect from the Riven Realms? Absolutely! Just double-tap to zoom in, as shown below.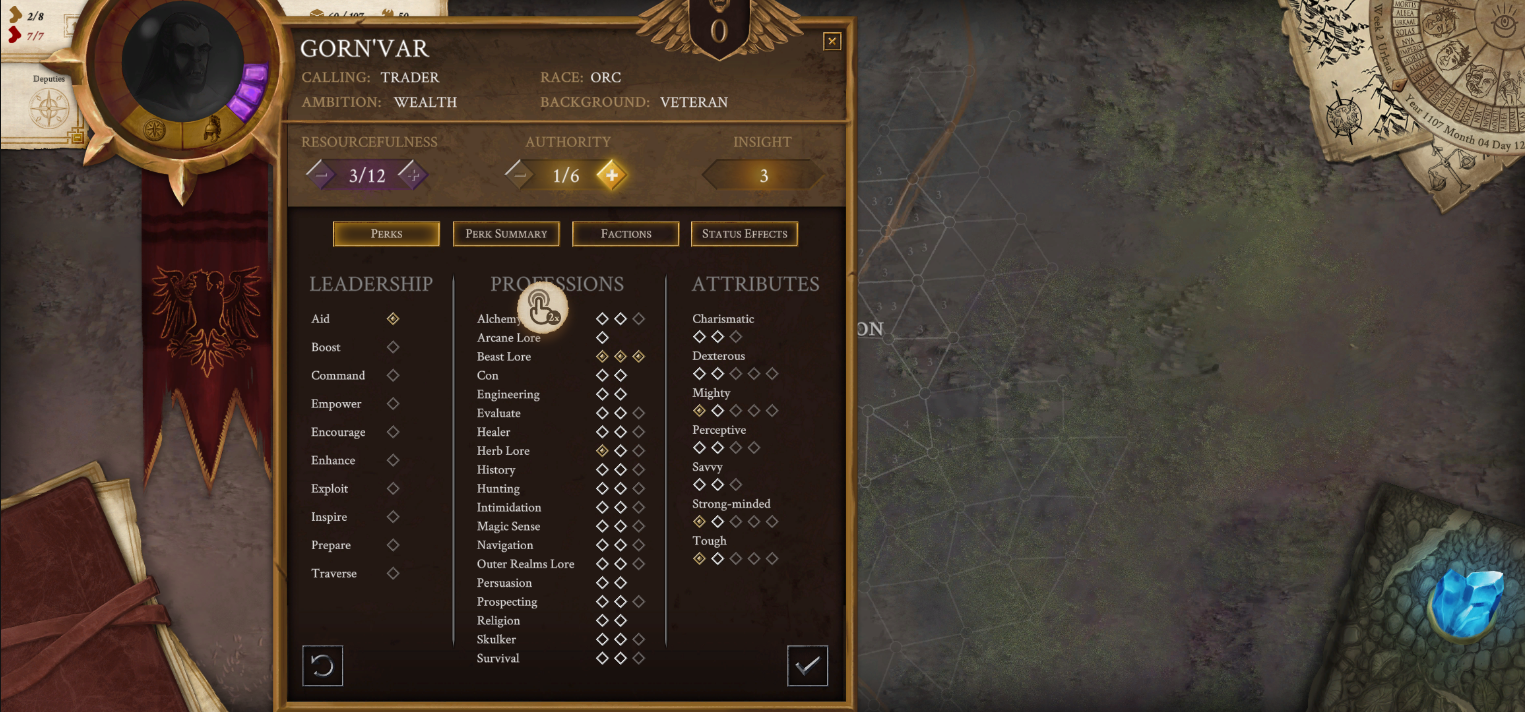 For the sake of following up, we've also included another screenshot of a closer view – after the player has used the double-tap feature, of course! Check it out below.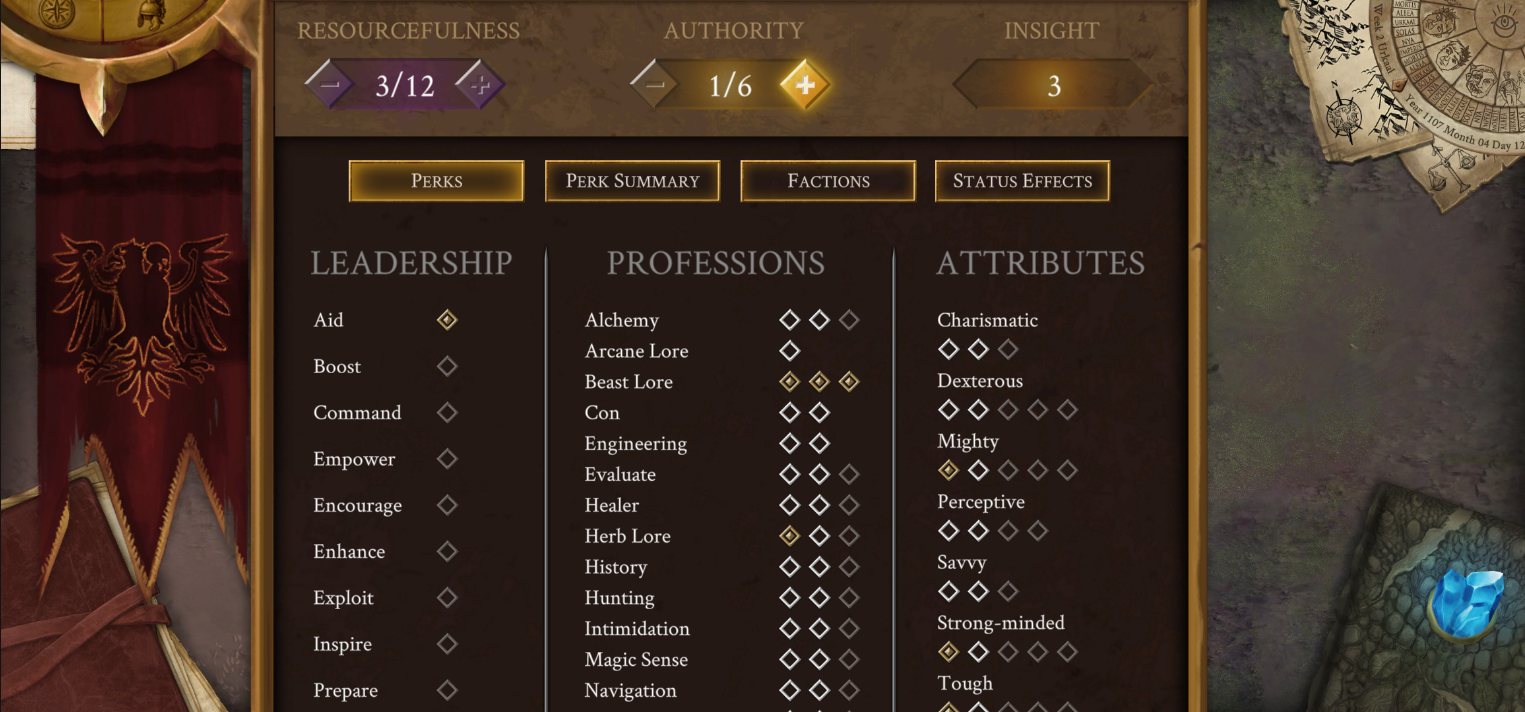 Luckily, that's not all. Because we want to make sure that players' user experience does not suffer even slightly while using a mobile device or out and about with a tablet, players will also be able to scroll or swipe to navigate the UI, as captured below with the journal.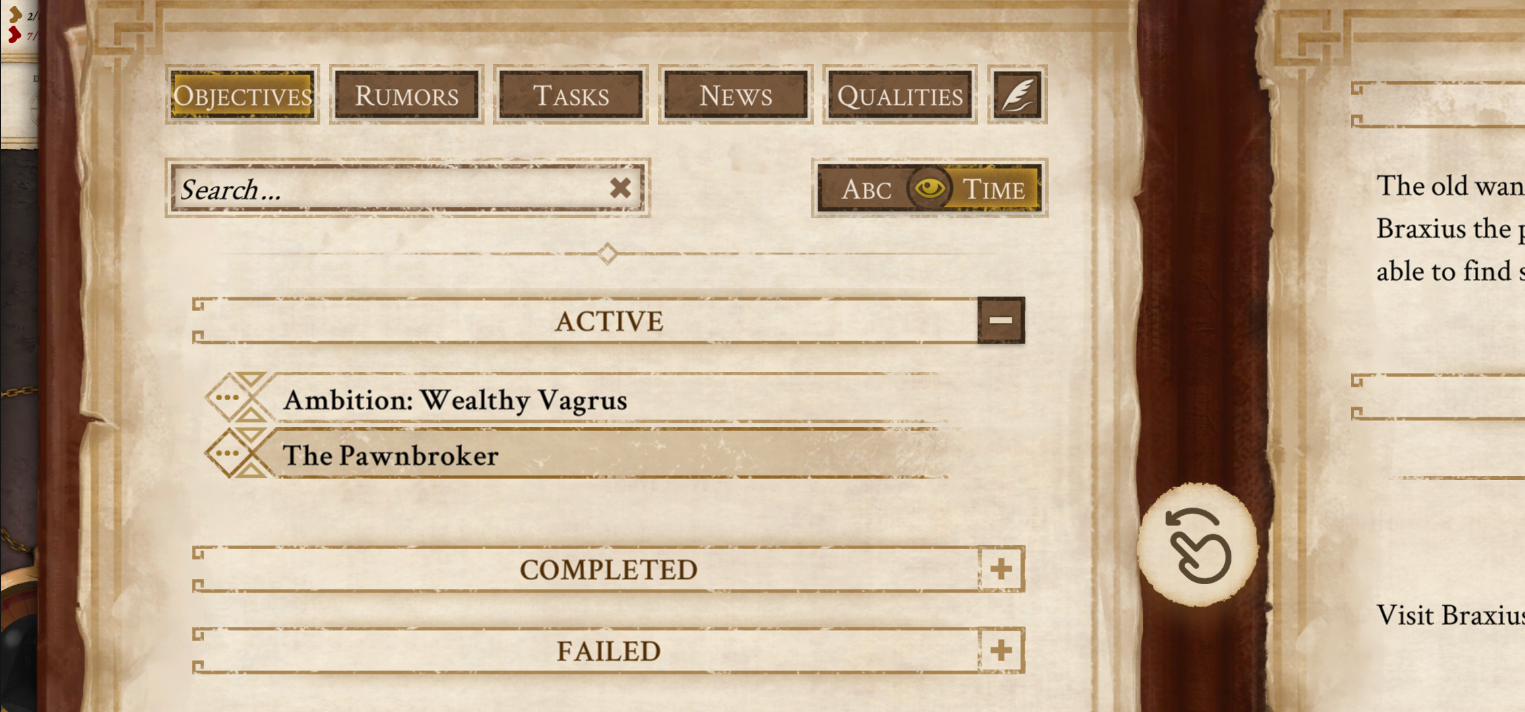 And since we've set a precedent of following up, here's the subsequent result of the player swiping left…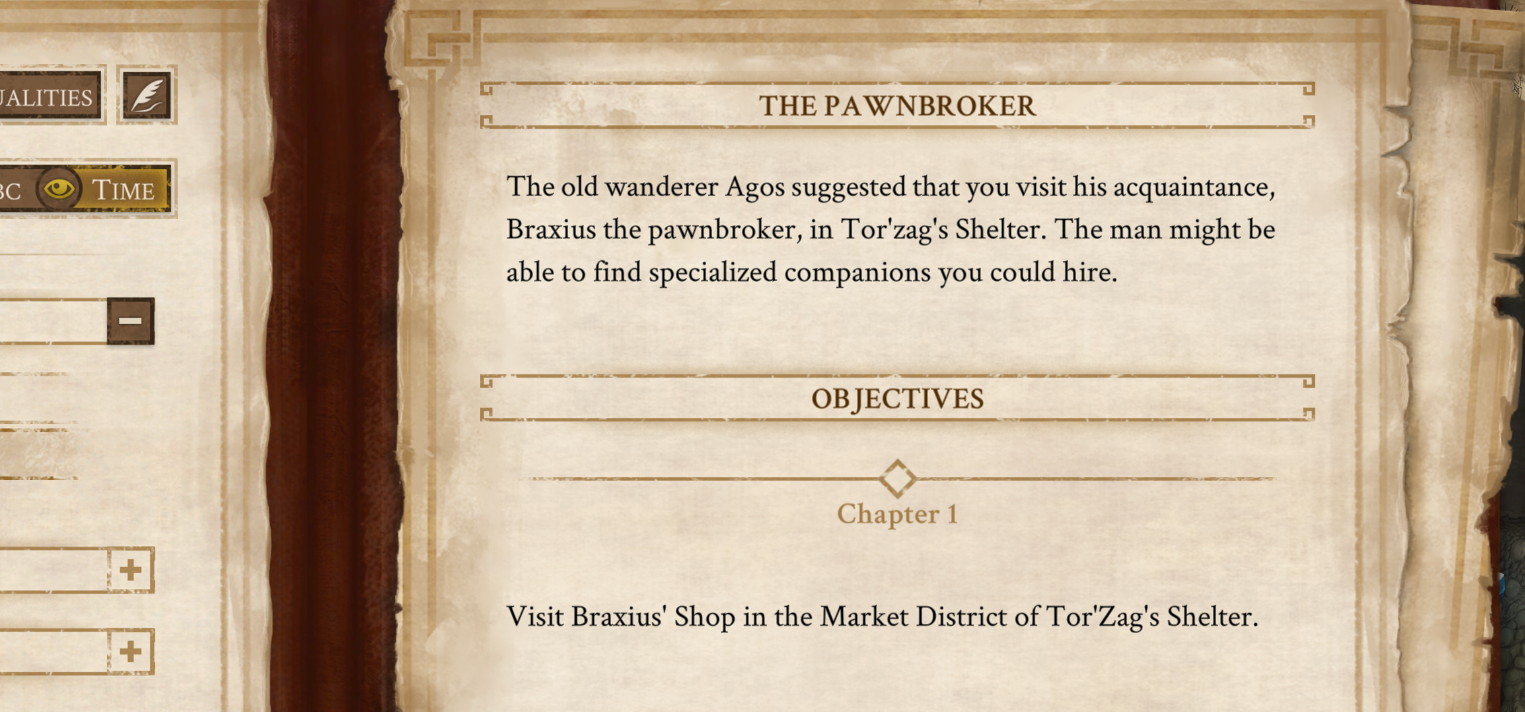 On top of all this, we're also happy about a useful side-effect of all of this UI work for mobile devices and tablets: zoom-in options for PC, too. This will be especially useful for those who have complained about difficulties reading Vagrus's wealth of text at times – we get it, and we're happy to bring the best user experience to all of our players. As the old saying goes – good things take time – and we've put in the time to make sure this stuff can happen.
Moving forward, we will also be rolling out controller support, our writers are working on entirely new DLC content, and we've much, much more to bring you. So, in the meantime – stay safe, stay tuned, and conquer the wasteland!
- The Lost Pilgrims Team
---
Don't forget to wishlist and follow Vagrus on Steam and GoG!