Hello,
A bit more than a week to go before the game releases into Early Access!
It's been a pretty rough week due to a bunch of Unity related issues. Among them scenes corrupting requiring a lot of time to find the source of the issue and issues with colliders.
As such, some images this week will be a bit random.
One of the issues with colliders caused roads to suddenly stop working requiring a bit of rewriting of the code that checks if the road is connected to another road tile as well as the code that checks if buildings are connected to a road and what road network it is connected to. Not the kind of stuff that I like doing when I still have a few more things left to do before the game releases, but on the upside, it meant that I could also remove some ugly code and also improve load speeds a bit.
I've started doing some last minute fine tuning to tax yields, upping yields from industry and commerce and lowering it a bit for residence. I'm hoping this evens out the yields a bit and incentivizes more planning.
The campaign is now finished and tested. There are a few things that might need to be added into it post EA-release, but mostly regarding instructions etc. There are a few things that can perhaps be explained a bit better. Should there be time in the upcoming week, there will be some more polish added to it as well.
Atmo fleets are now implemented. There's some minor work still needed for path finding, so that they don't fly through things. But they function as expected now. I will be adding some more bling to them to make them a bit more interesting.
Twitter.com
The land mode is coming along nicely. I've made the necessary changes to the UI and started adding items to the mode. The buildings will be made this upcoming week. There will be a set of excavators to replace the atmospheric particle filtration plant, a sand collector and I'm also adding a wave power plant. The mode itself will be more fleshed out over time and it will eventually diverge a bit from the main modes of the game.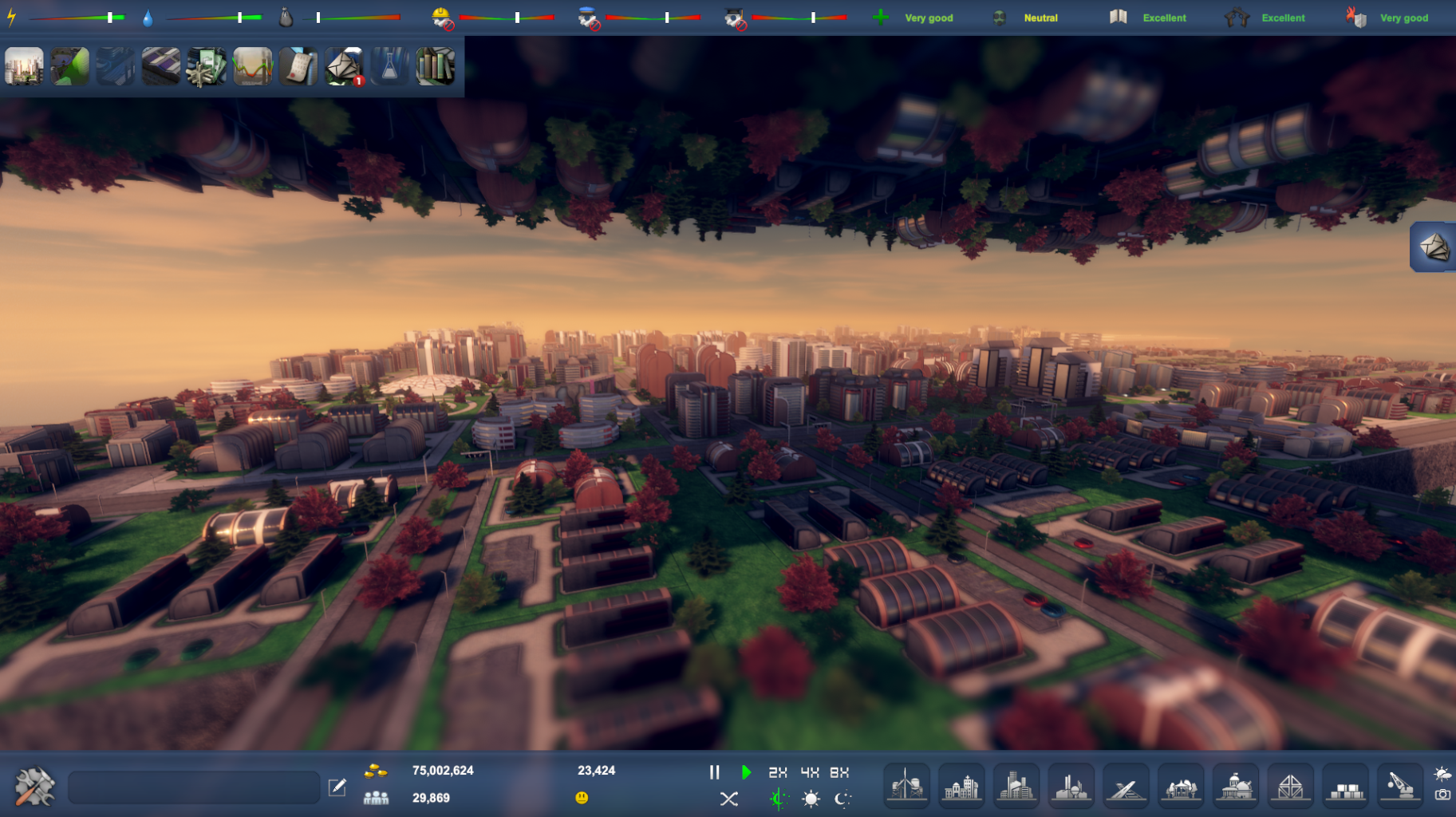 There's been a tonne of work put into optimizing things and speeding things up in game as well as fixing music and texture imports. I'm hoping that the game will run well enough on target machines.
Next week will be the last pre EA devlog, so stay tuned for that. Here's a shot from an early campaign level: