The biggest step for me was going online with Raise Your Civilization. Showing my game to the world was a big event. It was harder that I was expecting it to be. I've underestimated effort needed to manage social media like IndieDB, Facebook, YouTube and Twitter. So far all my energy was going into progressing in game code development.
Now I need to think what could be interesting for people to learn about Raise Your Civilization? Is putting all news about smallest development progress the best idea? What screenshot would be interesting? How long should last video posted on Twitter?
Here are some recent development progress I've placed on @RaiseYourCiv Twitter. Now I make plans what i should post during development progress and prepare posts for next 2 days if I got content to share.
The first day I started indieDB page it all struck me. With time I'm starting to get more fun from building community. It something aside everyday development. Posting news and building community actually helps me to stay focus on what I want to achieve in next days, months. When moving development forward I need to plan what I want to show to people, what would be interesting and what are milestones I need to reach.
First milestone I wanted to show is weather system in Raise Your Civilization. It was something I was working before going online. System was not completed and I never finished it, as I though that there are more important things to resolve. After going online I though that it may be actually fun to show how it works. I've started finalizing it and I've created demo with single tree to show how it works. It felt so good sharing it on twitter that I wanted to push it further and implement it for working game. This was fun on my side and final effect surprised me. To be honest I'm not by any chance an artist, but how good it worked and looked surprised me so much that after finishing it I've spend rest of evening making screenshots only.
There are also things I was not prepared for. I forgot that my game should have a Web-Page. I've realized this on third day on IndieDB. I noticed it when I was checking other titles IndieDB pages. Going to change your plans and rush to get it done it always not a good idea. Especially that even now my page is not finished. I suppose I'm not the only one IndieDev who got overwhelmed by things needed to be done before going online.
Being online also change one aspect of developing game. Previously I was only following my ideas and never check games which may be a competition to my own one. I've never checked how other developers are promoting their games. This showed me that I'm a little behind when it goes to product promotion and product progress. The biggest difference I see is in the content. I'm still using some of starter Unreal Engine 4 content. Mock-ups are good when you want to make fast progress but now I realized that its not the best when it goes to promote the game.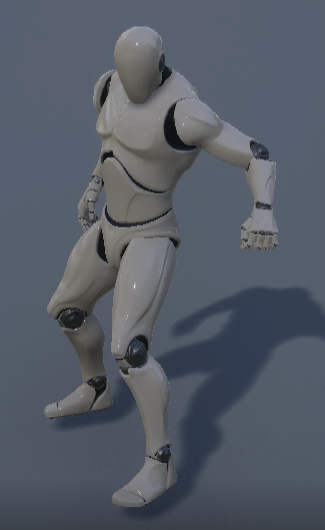 With this in mind I'm going to do more research on content I can get implemented to the game. I would like to make my world game to be more alive. So far you can see only trees, water and bulidings. In next few months I'm planing to implement herds of animals and fish flocks. This should make my game world less static.
All this made me more motivated then ever. I'm now more focus on delivering working content and progressing though my game road-map then playing around with some minor ideas.