So to start somewhere, I'm currently working on a new mystery-mission about a crashed cargo ship for the game. The background to the mission are rumors that the ship transported some classified cargo that is sought after by a wandering artifact collector. The player's end of the bargain would be a unique understanding of what is causing the outbreak, said the collector.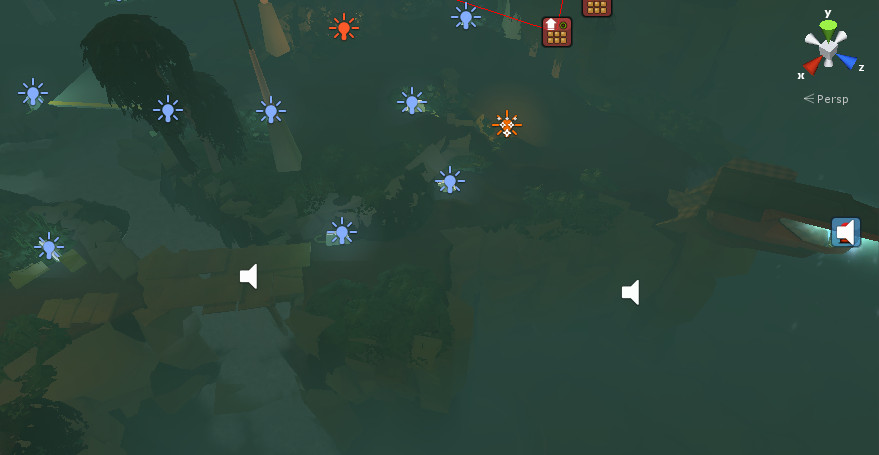 The new levels required some new environments to be created first and foremost, the tram network. A large network of tram-tracks laid out in tunnels dug under the IGCC stations deployed on the planet, allowing fast travelling between various location for the IGCC workers.
Part of the mission will take place outside the IGCC facilities and tram network, at the crash site. It's been bothering me awhile that I have created such a limited amount of models for bushes, trees and well, nature-stuff in general. Due to this I left my comfort-zone and began painting some new textures for said stuff and for the first time ever I actually managed to draw a sort-of-good....ish tree bark, leaves and branch textures!
I'm also introducing a new trap for these levels, the tram network is filled with AI-controlled tram cars that run along the tracks (and destroy anything in it's way)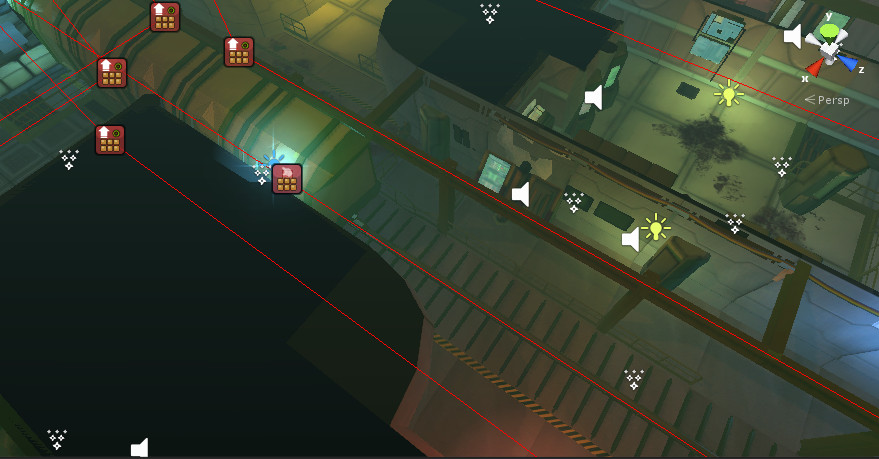 As for the upcoming execution feature, it's more or less done. I've encountered some minor bugs that I have to deal with, and some of the monsters execution-animations really just suck and need to be replaced.
Considering the visual look of the execution action I've tested a couple of different approaches, the current one that will be used in the release is rather simple. I'm only animating the monster character, and while the desired animation is beeing played the player input is frozen and the player character receive some IK animation targets to follow the monsters motion.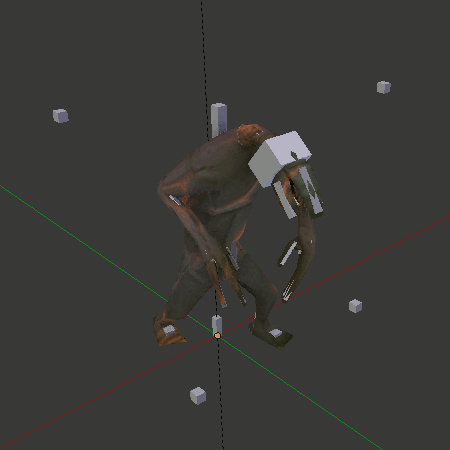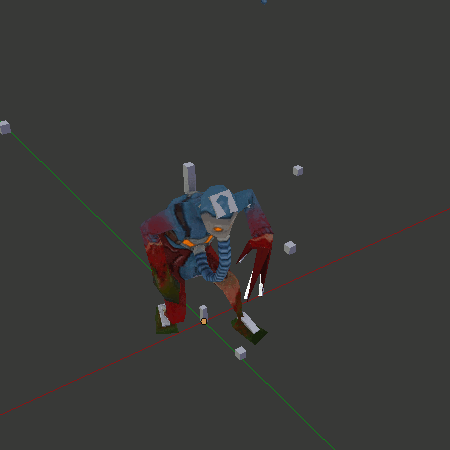 I've also added sound effects of bone cracking, blood splashes and visual effects of mentioned things aswell, that are beeing played. Finally when the animation has finished the monster is killed and whatever body part the player's pulling is torn off.
Some smaller updates were made the past weeks aswell, amongst other I've update the AI of the Tech's Gunbot (ability) minion, and also increased it's move speed. Last but not least, I discovered and fixed an issue with the "Gore-toggle" game setting not working properly, so the gore and blood will be possible to disable again at the next release!