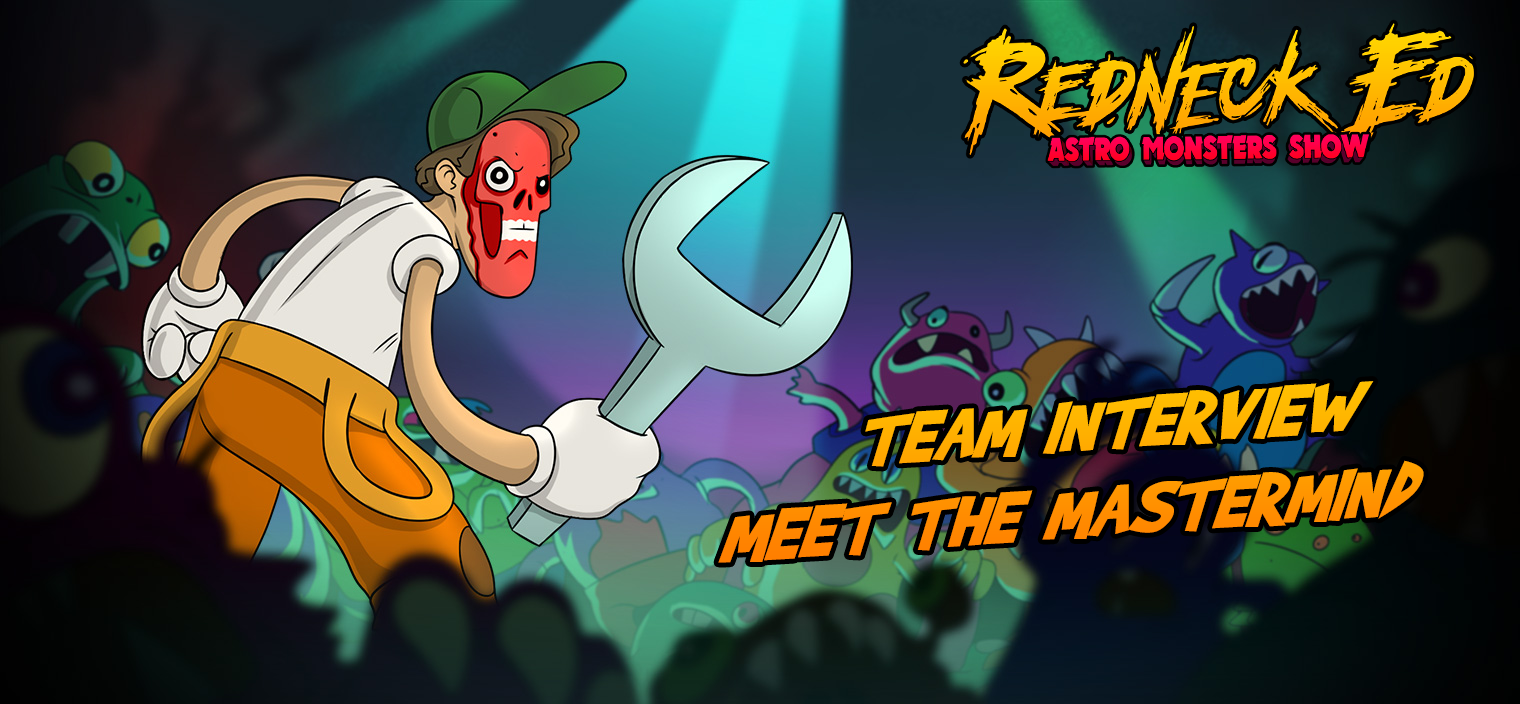 Redneck Ed is a very unique game that draws inspiration from all the best platformers, beat'em up games, and pop culture icons such as Cuphead!
With such an interesting background, we wanted to have a chat with the team behind the game and get to know them.
So, it is with great pleasure that I introduce you to Arvydas, the author and artist of Redneck Ed.
---
What I like the most is watching how everything that the team planned and drew, eventually comes to life in the game.

It makes me really appreciate the effort, all of the creative processes, and what we went through as a team to create something this interesting.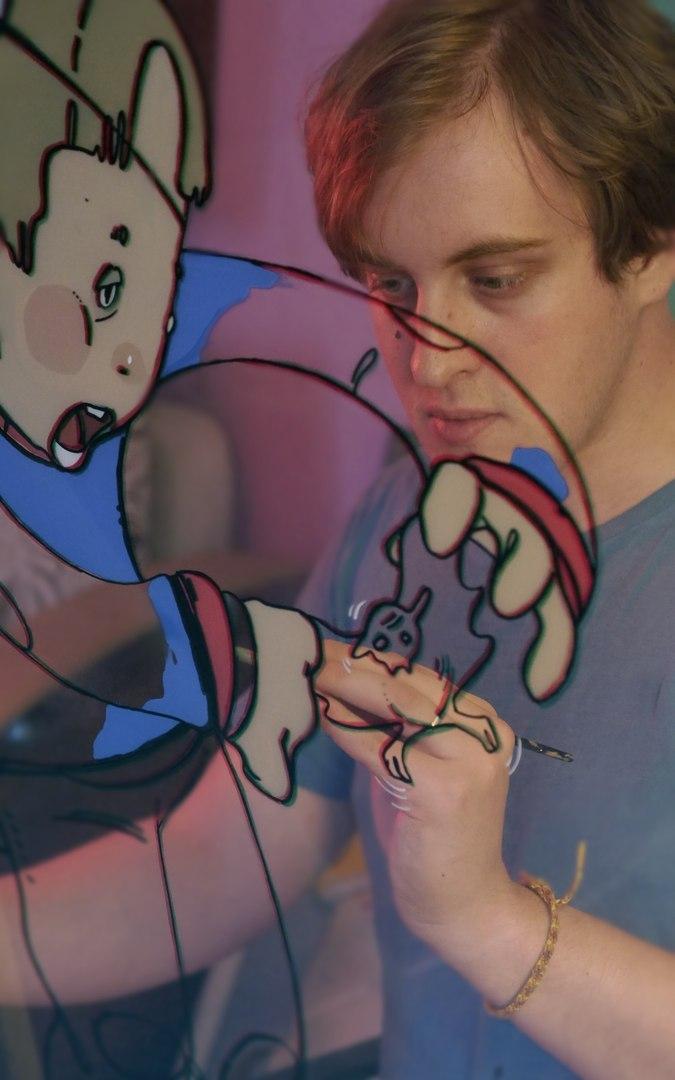 ---
Hello, Arvydas! Thank you for taking the time to talk with us. In true team interview style, I'm going to ask you what you were up to before we sat down?
Hi! I've just finished the animation of our NPC in the staff lounge zone. The task had been postponed for a long time, and the characters were just static pictures; so I had to find time and revive them a little. Now this zone should look much better.

The game development is full of such small details and the work on them is carried out in between the main tasks.
Can you briefly introduce yourself? Who are you and what do you do for Redneck Ed?
I am the author of the idea and the artist of the project. I am engaged in character animation, creating backgrounds, interfaces and all the visual things that are in the game.
What is it like working as an artist for Redneck Ed, and do you have any funny stories that you'd like to share from your time working on as an artist?
I think the whole development process is a funny story. It's hard to remember anything specific, sorry! But, I'll try and go into some points as they come into mind in the next questions!
From the people that I know personally, I've seen that working as an artist can be quite challenging. So, compared to your previous position, what has been the biggest difference that you've experienced when working on Redneck Ed?
I would have to say that it would be the animation of the new characters. No matter what you do, that is always a challenge, but for Redneck Ed it has been quite a tough one.

My work process is that I come up with a general picture/image, and then try to reproduce some of the key frames for it. If everything works out as planned, then I continue to animate further, add more frames, etc. But it (often) happens that the picture does not always appear in my head.


Early on when I started working on Ed's animations I had a task to create the animations for his attacks. I ended up needing to recreate the movements in real life to see how everything flows together. So, I took a tennis racket and played my own strokes in front of the mirror, studying my body's movement.


It was challenging, but I'm always happy to put in a lot of effort to make my work look great.
Redneck Ed is certainly a unique game - everything from it's visuals to the general gameplay is not something that you see every day - and that's great to see!
Could you tell us how you came up with the idea for Redneck Ed?
It started in the summer of 2017!

I had the idea to create my own game, and since I initially positioned myself as a painter and novice animator, I thought it would be a very interesting direction to take.

What was cool was that the concept for Redneck Ed came quickly enough! I was inspired by the local views of the provincial town of Vyksa, American regionalism, and the music of Mac DeMarco.

Having found my style in painting and in general, the first draft of Ed took about an hour, and it has remained pretty much the same since then!


Since I already had a little experience working on game projects as an artist, I decided to invite my cousin, who is a programmer (from a completely different industry) to participate in this adventure and create a game with me. He agreed, and we very slowly tried to work on the game over the course of a year, distracting ourselves from our main work.

When I realized that the two of us could not cope with such an ambitious project, I started looking for some outside investment.

After creating a presentation video, in the summer of 2018, I went to Moscow to meet with my old friends and acquaintances from the gaming industry in the hope that someone would help me find investment for the project. Fortunately for us, everything worked out!

I got some very good advice and help which led me to find investment that we needed, with which I gathered a proper team, and since August 2018, the project has been actively developed.

And this is how my full-fledged work on the project began.
That is a really interesting story, it's great to hear that things were in general quite smooth for you! The way you answered the question makes me really feel just how close the project is to your heart!
So we have to ask this question, what is your favorite thing about Redneck Ed? Is there any reason why you like this feature in particular?
It has to be the entire cartoon style of the game, our concept of the show, and the contrasts (both visual and semantic).

What I like the most is watching how everything that we planned and drew eventually comes to life in the game.

It makes me really appreciate the effort, all of the creative processes, and what we went through as a team to create something this interesting.

We are very proud of this project and do everything in our power to be proud of the result in the end.
Wow, thank you very much, the passion that comes from your statements is really powerful!
How about we switch things up a bit and get to know the person behind the game? What is your favorite gaming genre, platform, and what are you currently playing?
It should be no surprise but I have always loved platformers. Especially the old ones from Sega. Even now I sometimes play Wrestlemania on the Sega emulator installed on my phone :)

I can complete the entire game for Shawn Michaels at one time and then go back to work. For me, this is kind of rest and reboot.

Though most of my life has been devoted to drawing and creativity, so it is sometimes difficult to find enough time to complete a fully-featured game.
You mentioned that your life has been devoted to drawing and creativity, but surely you must sometimes rest! What do you like to do when you're not working?
In these rare moments, I try to meet with friends and family. I know that it is very important to have downtime, reboot, and talk about different topics without thinking about the Redneck Ed.

Of course, I also want to meet with my team more often, but as we live in different cities and work remotely, it's not always possible.
Thank you very much for taking the time to talk to us, it really has been a pleasure to get to know a bit about you and see your passion for the game!
Is there anything you want to share with our readers?
No matter how banal it may sound I'd like to say that the main thing I want to advise everyone is to do what you enjoy the most, be sincere with yourself, and keep moving forward even when doubts creep into your mind!