Struggling to complete a race track is so much more fun under a hail of bullet and rocket fire. Even a simple race track becomes an interesting challenge when you're dodging fire and exploding every now and then.
Turrets
Yesterday I added automatic turrets to the game, as a placeable part in the level editor. There are currently two varieties, one with a rocket launcher and one with a minigun, as you can see below.
The turrets will track any trucks within their range and fire constantly, dedicated to ruining your day as well as your paintwork. Fear not, though! There are plenty of truck-mounted weapons at your disposal that for you to fight back with. Here are a few gifs of my battles with the turrets. (Track made in the in-game level editor)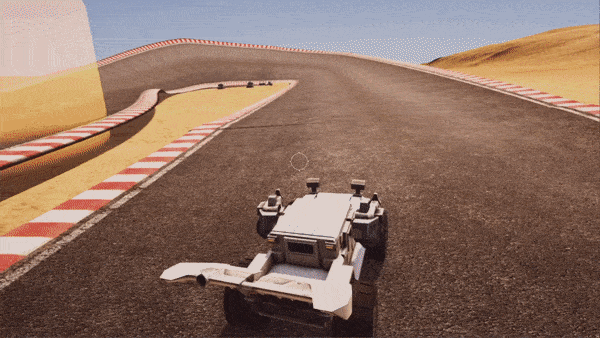 Wall rides + machine guns = dead turrets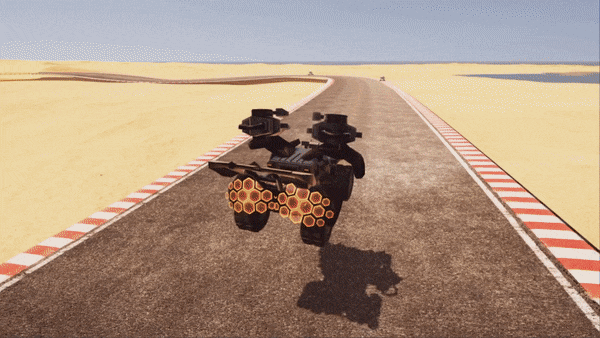 Long-range lightning guns can dispatch turrets from a distance, if you can aim them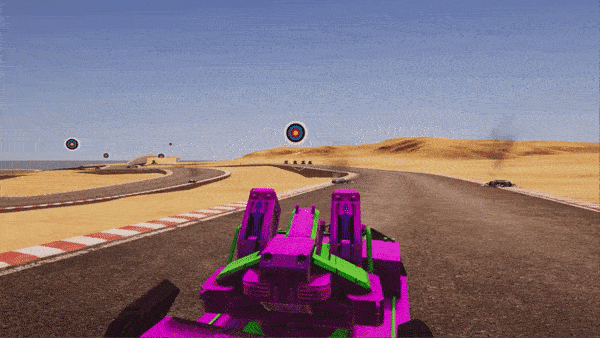 Rockets are great for taking out groups of turrets, just try not to hit yourself (I ignored this advice here)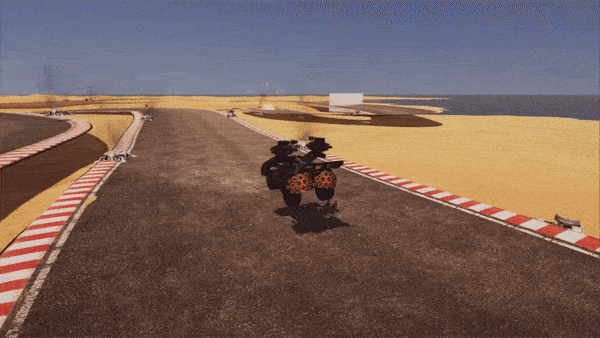 I really like the lightning guns okay
Truck Destruction
You may have seen parts flying off of my truck in the gifs above, that's the new truck destruction system in place. Each part is individually damageable, and once destroyed will detach. If your base part takes too much damage, your entire truck will explode into pieces. You can see an example of this below, when I made the mistake of crashing into a missile turret.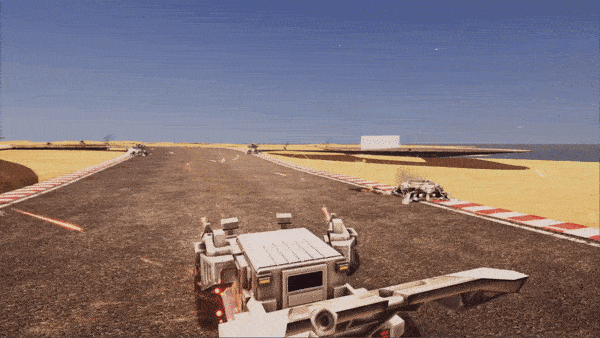 This is what happens if you sit still for too long when you're surrounded by turrets
Demo!
It's coming! I'm working on the free demo right now, which will be available for download both on indieDB and Steam after E3. Be sure to follow the game here, twitter, and steam to keep up to date!