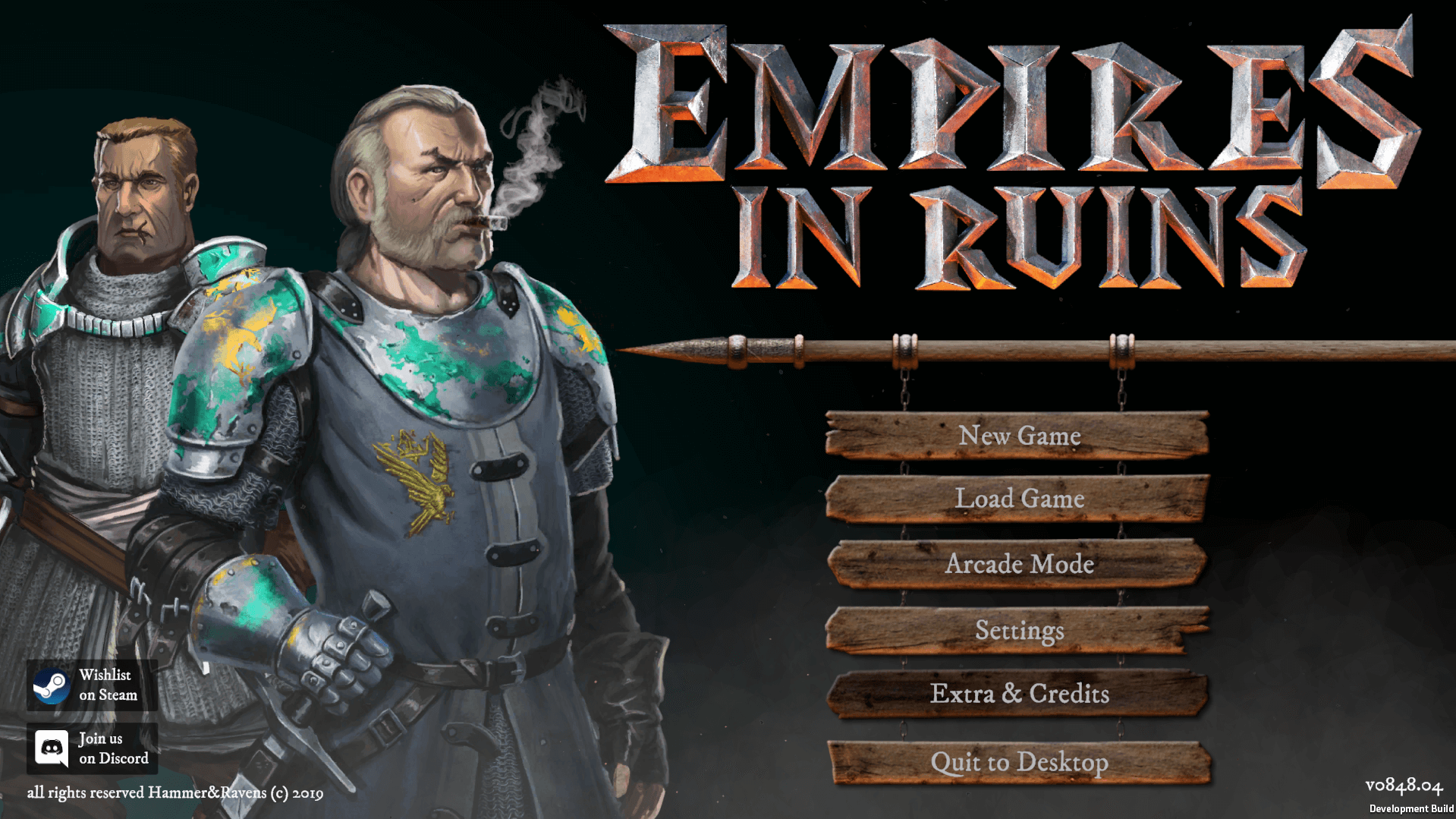 How many times you wanted to provide feedback or report a bug but the whole process of manually taking a screenshot, searching for the log and sending an email was just too slow and time consuming and you just ended up not doing it? ( I know because I've been there a few times myself).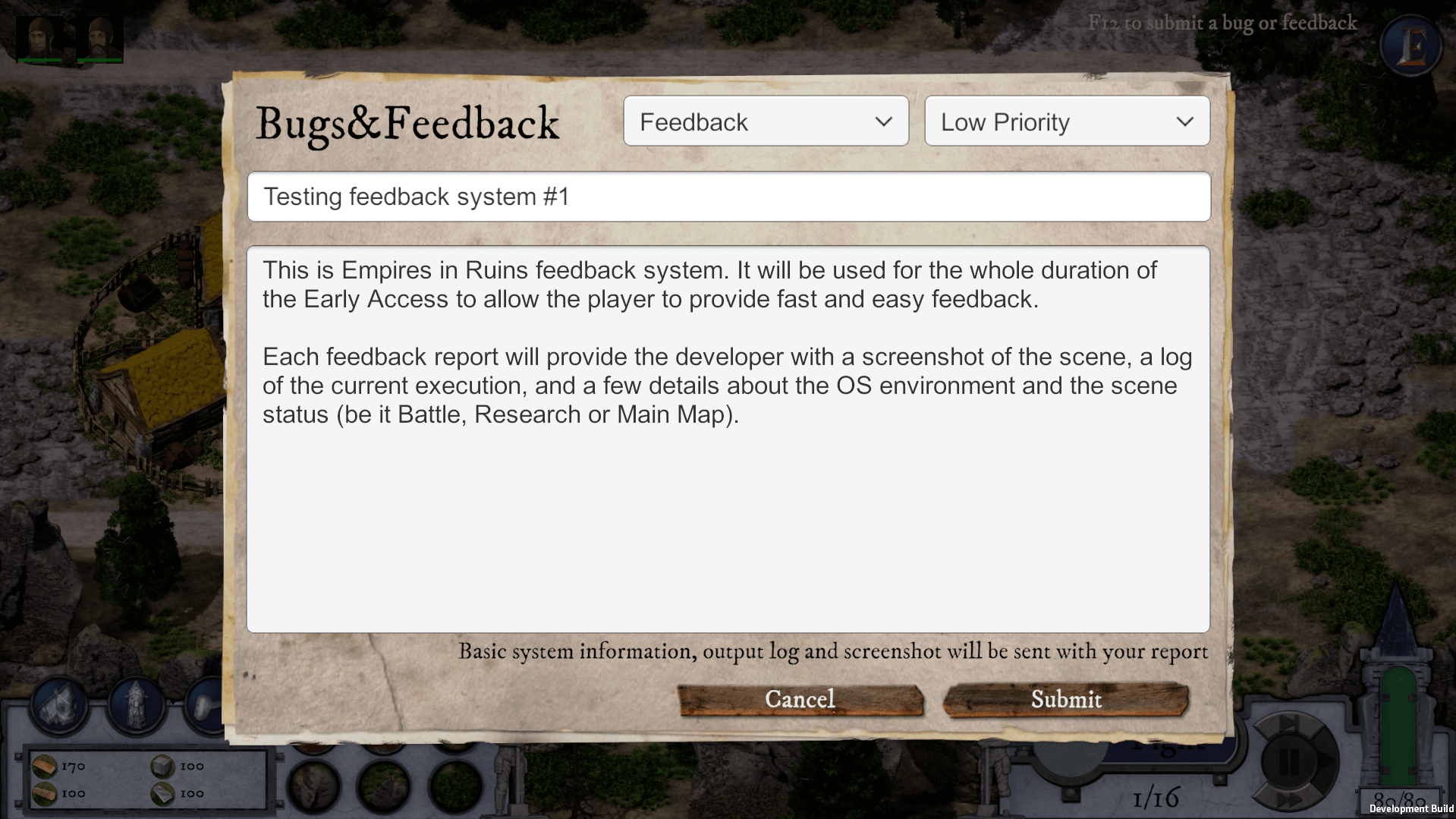 For our early access, we want this to change. We want to capitalize on our early access players, listen to them and use their feedback to polish, balance and fix the game to the best possible state it can achieve.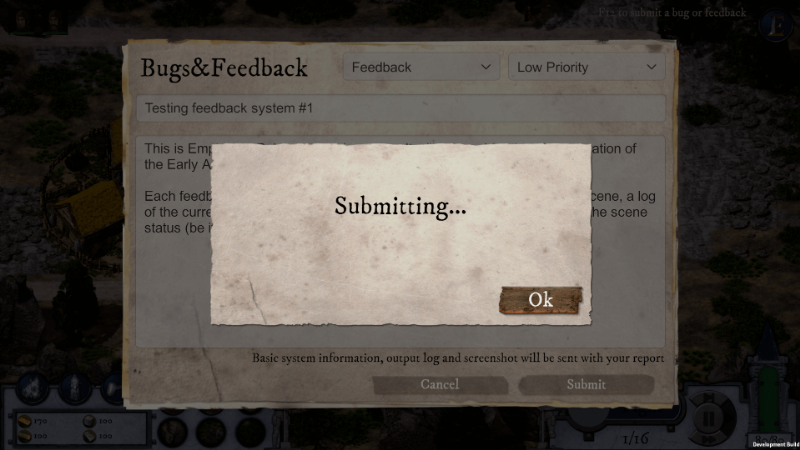 And our new feedback system is how we want to do it. Either from battle, research or main map, just click F12 and open up a feedback form. Add a title and a small description, pick the category and submit.
The system will automatically pack and send us the unity player log, the game state and a handful of information on your hardware setup (so that we know RAM, GPU, CPU, etc can be involved in the problem), take a screenshot of the current scene, and send us.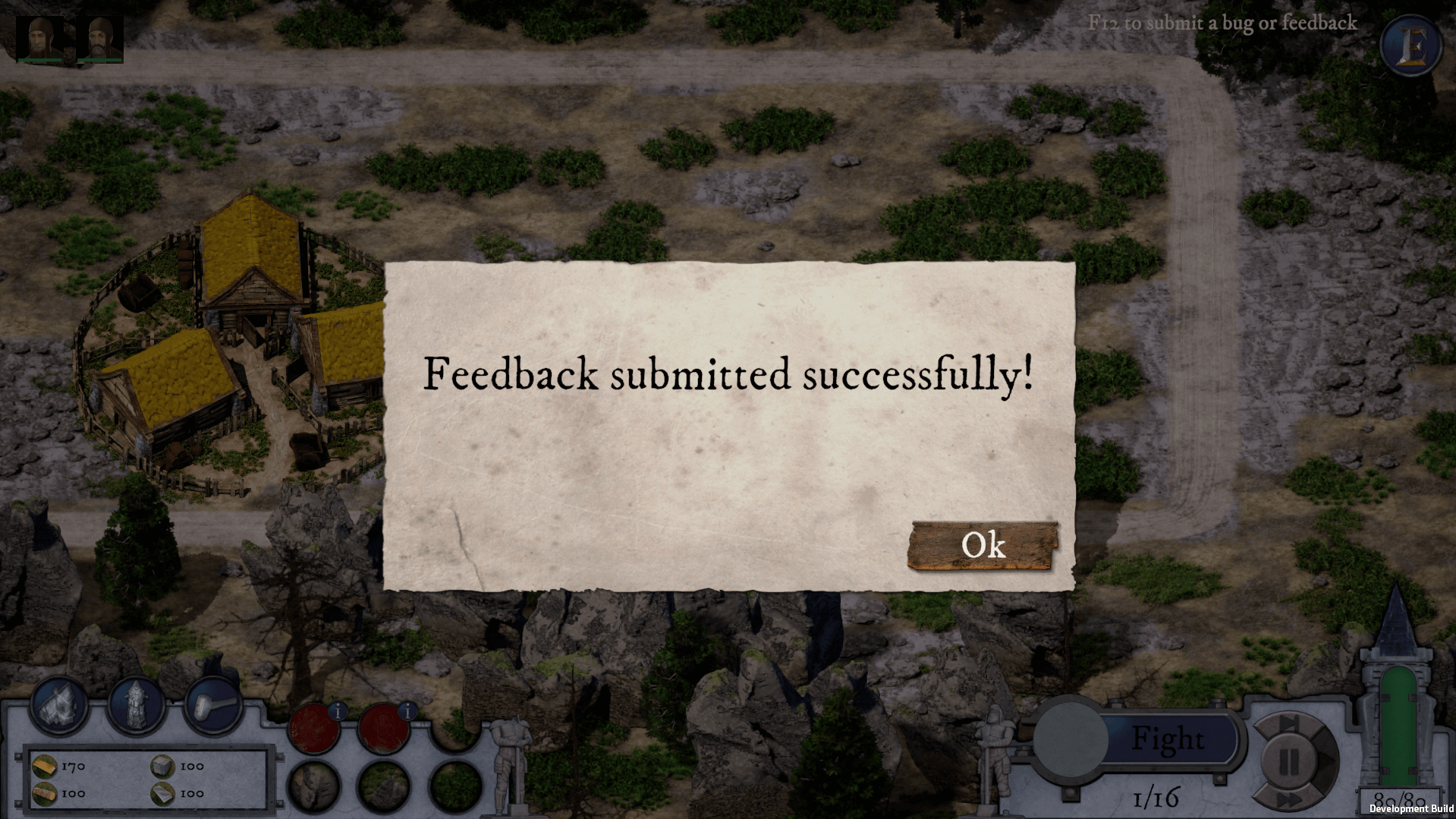 The feedback will be automatically classified by our system, so that we will be able to access the issues and solve them in fastest possible way.
In our weekly update, we will show you how your feedback has been used to improve the game too.
We're also planning to add at the end of each map a simple optional form with 3 choices (Too easy, Fine, Too hard) that will provide us with a few info on how the battle went plus your feeling about it, so to balance our more easily our 26 maps as well.

How do you like this? If you have any comment, idea or anything, please don't hesitate to let us know!!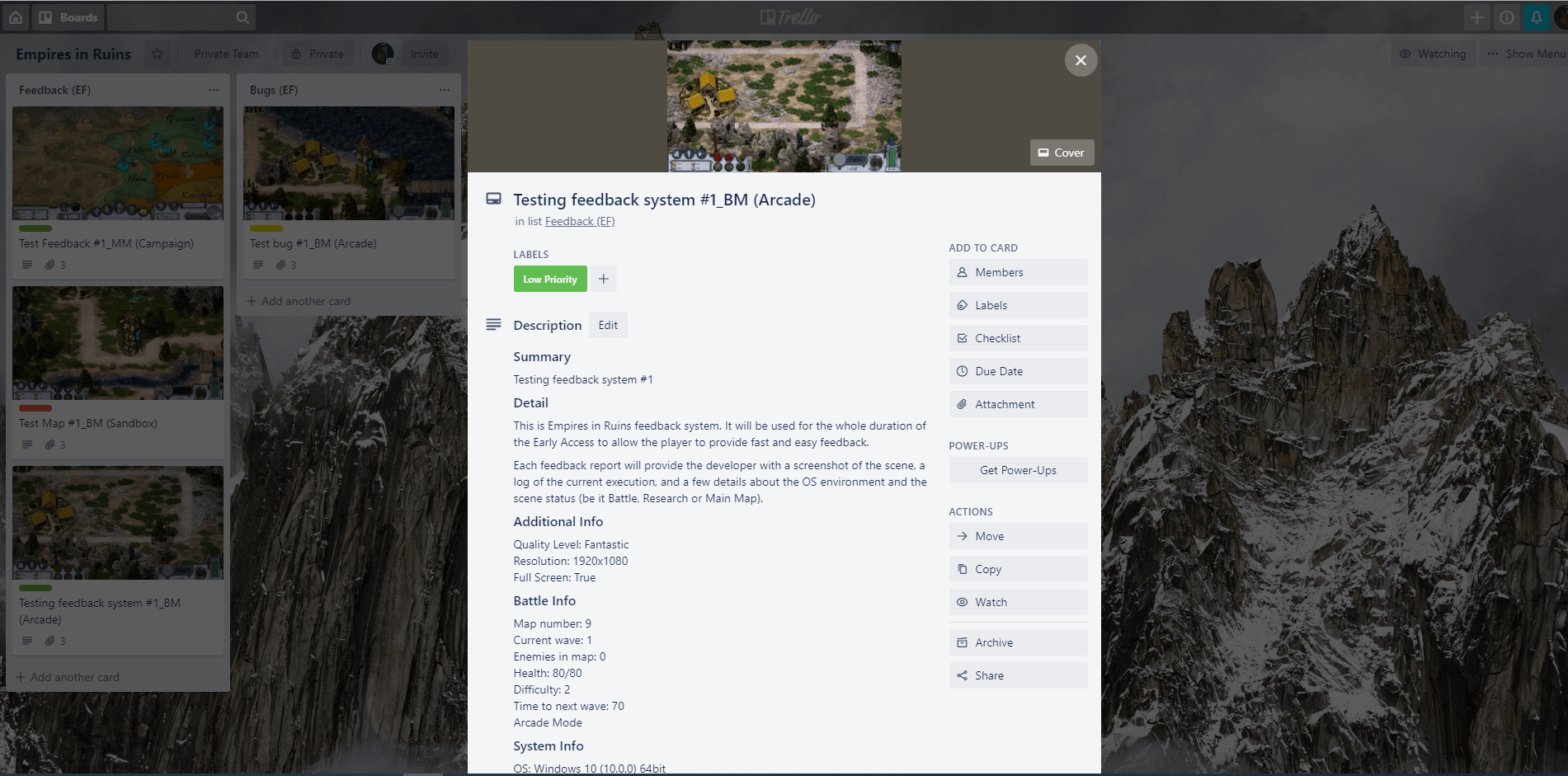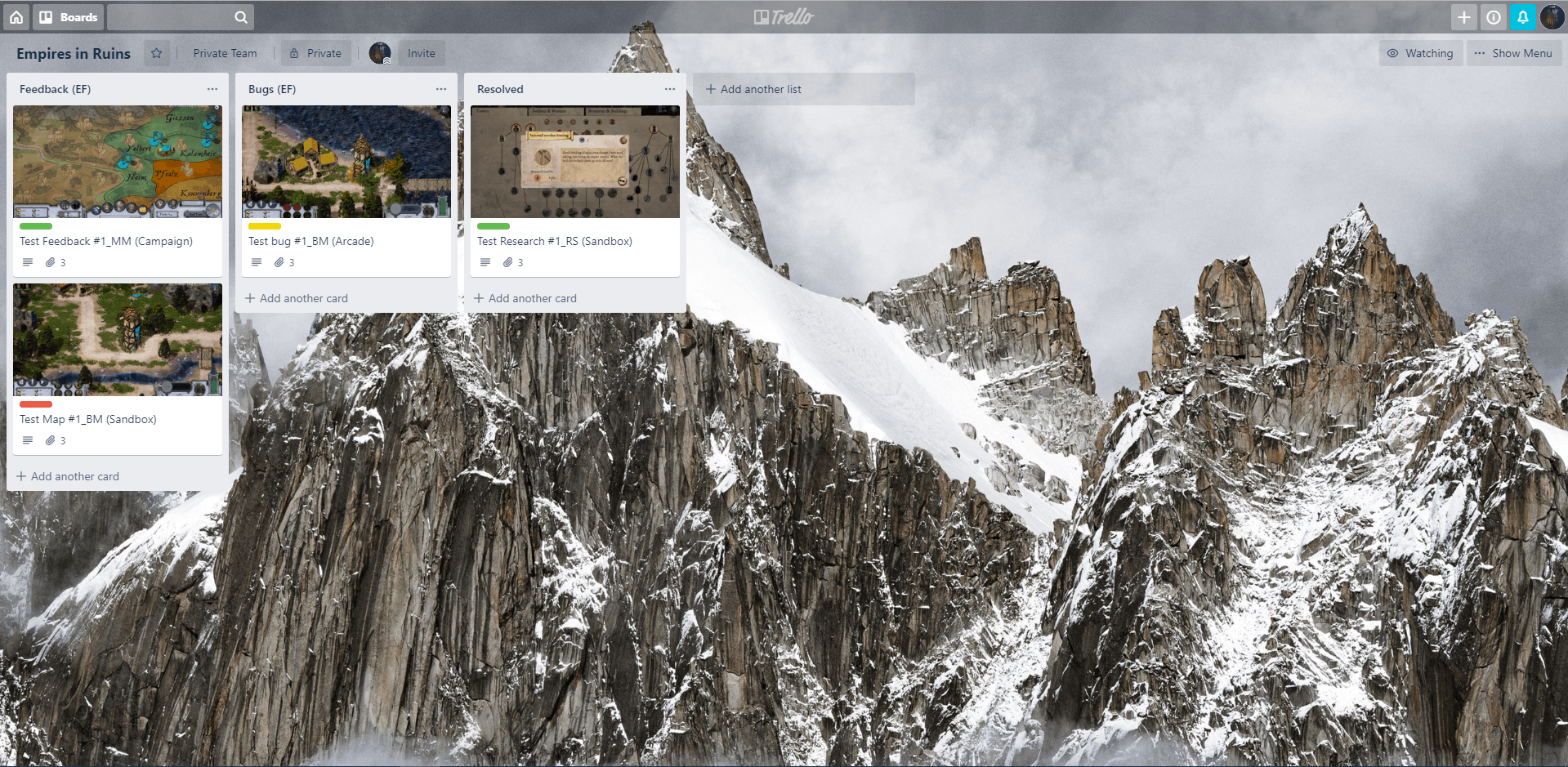 See you soon!
Dr.H