Dear fellow vagri,

This short video was made to give you a rough idea about how the new comitatus equipment screen and system were changed. Categories have been revamped, with new ones added into the mix.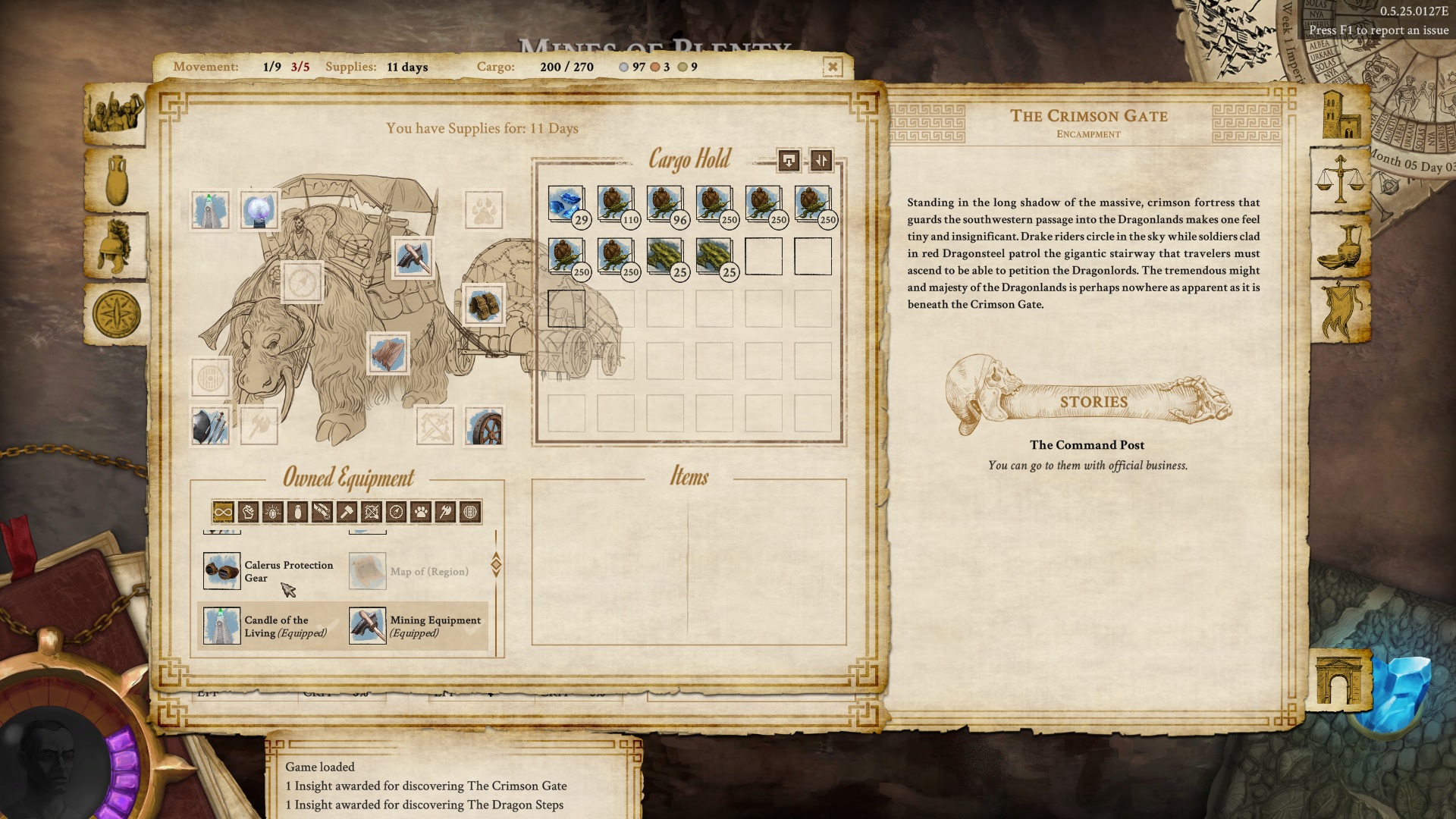 The new mechanic allows players to use these items in more diverse and specialized ways. New types of equipment, like armaments, tools, and animals were added while we ironed out the older ones as well to make it more consistent and interesting. Many pieces of equipment are available for several slots, so you can mix and match in more ways than one.

Another change is that Deputies are now linked to equipment in a new way - they will open up extra slots for certain types when assigned to their post, further deepening the system. Now you'll be able to make use of more equipment at the same time and come up with combinations that better suit a large variety of situations in game. We also added a lot of new pieces of equipment with the last several patches, making the list of available ones fairly long by now, including some unique ones only acquirable through questing and faction reputation.

The Lost Pilgrims Team
---
Our crowdfunding campaign is LIVE at Fig! Also, don't forget to wishlist and follow Vagrus on Steam and GoG!