Hello Everyone!!!
We are working on in game scenes for our trailer. If you want some in sight on it, then feel free to continue reading!

Currently, we are racing against the clock! We now have a fixed schedule where we need to post our trailer. We cannot disclose the date yet since we have things planned for it. We want to start our trailer with an in game cut scene so here is the progress so far:
1. This is the scene. Notice it looks really simple and you can see where it ends! This is because you are not seeing it from the Sequence camera. Through it, the scene looks finished.
2. The only thing that is rendered is what the camera is able to see. We can use flower pots behind the big wall to make it look like vegetation and the main camera will only see the leafs and grass. Performance is also not needed to be taken into account since this will not be featured in the game.
3. Also here are the effects we added on the road. There is a simple road mesh and a complex one using parallax occlusion. If we overlap them, it gives this effect of "fading" on the road. The image on the left shows a spline witch will be the path that the tank travels trhough.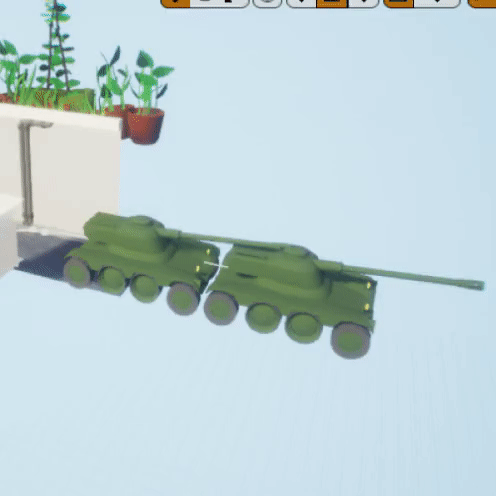 4. And here are the tanks. They are a little glitchy when you start the animation since the mesh is rotated but the main camera can't see anything so there is no problem with this.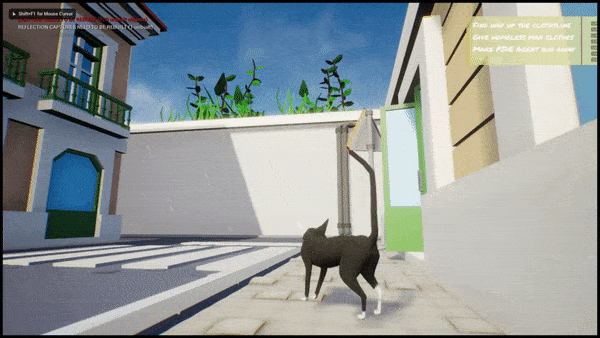 5. And this is the sutscene. You might notice some differences when the trailer gets released because this is a mock-up version of the actual scene. Only to test locations, etc.


Final Statements ::
And that is all folks! We hope you enjoyed what we had to show. Feel free to drop a comment telling what we could have done better because feedback is always appreciated.
See you next time!