Greetings, friends! ;)
Firstly, we ask you to help us with the the development. All those who have already tried the game, please leave feedback in any convenient way:
Steam page
Facebook
VK
What did you like? What more needs to be done? Maybe you have any ideas? Or do you just want to wish good luck?
Write about it! It is not difficult for you, but it will help us greatly in our work!
1) Game levels backgrounds
It has long seemed to us that the background looks a bit boring. Therefore, we finalized it:
we've added another row of darkened floor tiles outside the level;
the background color now depends on the chapter;
we've added the fog effect.
2) The Dialogue editor is finished
Now the cutscenes is much easier, faster and more convenient to make and edit.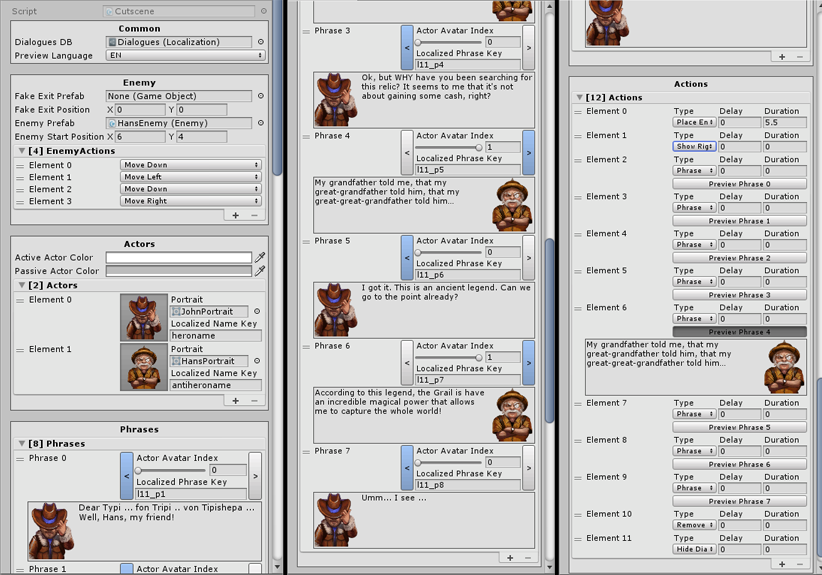 Subscribe, share, write your wishes and feedback. We will be happy!