This is a repost form City of Steam Content Dev Journal

This week, let's set our sights on hobbes shall we? Part of the greenskin family, they share the same ancestry as goblins and orcs, though this is not really a point of pride for them… Having defected against the Goblin King during the Residuum (humans presumably made them a better offer), other greenskins tend to mistrust them, believing they're 'different'. This has become sort of a self-reinforcing stereotype; they are treated as different, so they become different.
Out of the three, they are the most adaptable, cooperative, and disciplined. They are also the most integrated into the civilized lands, and (marginally) more respected than their copper-blooded cousins. Still, for the most part, they are far too arrogant and pushy (they have a tendency to bully others into doing what they want) to get along with elves and the wealthy elite.
Hobbes compete in a more physical manner than most. Official duels, wrestling and brawling are their methods of choice for resolving disputes and differences. Illegal underground blood sports thrive on hobbe culture; what better place to settle a vendetta or gain social status than in a public arena?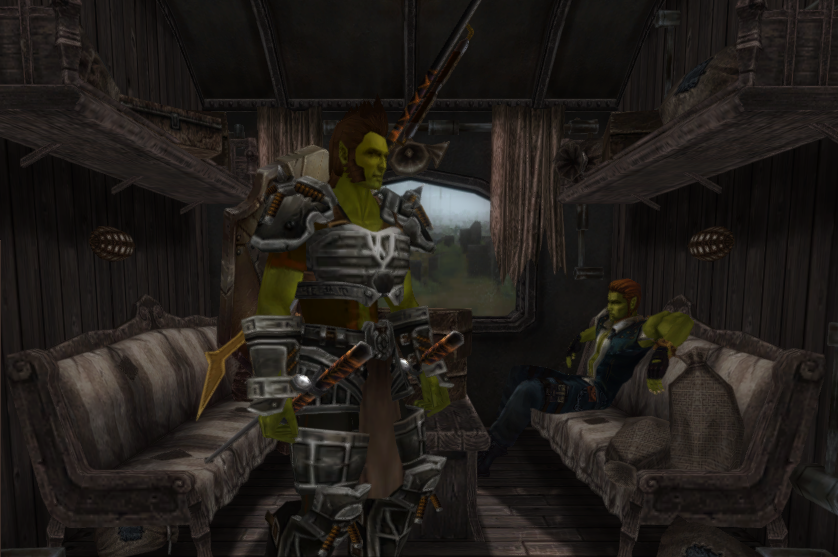 20 Shillings says I could take down a Toiler barehanded
Respect for Power and Authority
Generally known as a rough and ready folk with a tradition of compulsory military service, hobbes are a militant people, respecting strength, authority, and the chain of command above all else. Many have served with distinction in the armies of the great powers for centuries (but that doesn't necessarily help their reputation).
That doesn't mean they're all soldiers or anything; rather, they are drawn to hierarchal organizations (they like to size up who they serve). This is why you'll see a lot of them involved in gangs and criminal organizations as well (as long as the leader is deemed strong enough), since a hobbe without affiliation has no place in the world.
Even their formal clothing resembles military regalia. While other greenskins are quite unkempt, hobbes are known for their personal grooming; clean, simple and practical is generally how they prefer to keep their beards, hair and claws (unclipped claws are considered a sign of youthful defiance).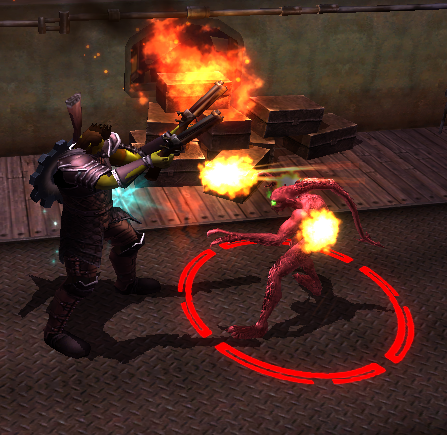 Hobbe military training makes them particularly effective with firearms
Oh yeah, and they love steambikes!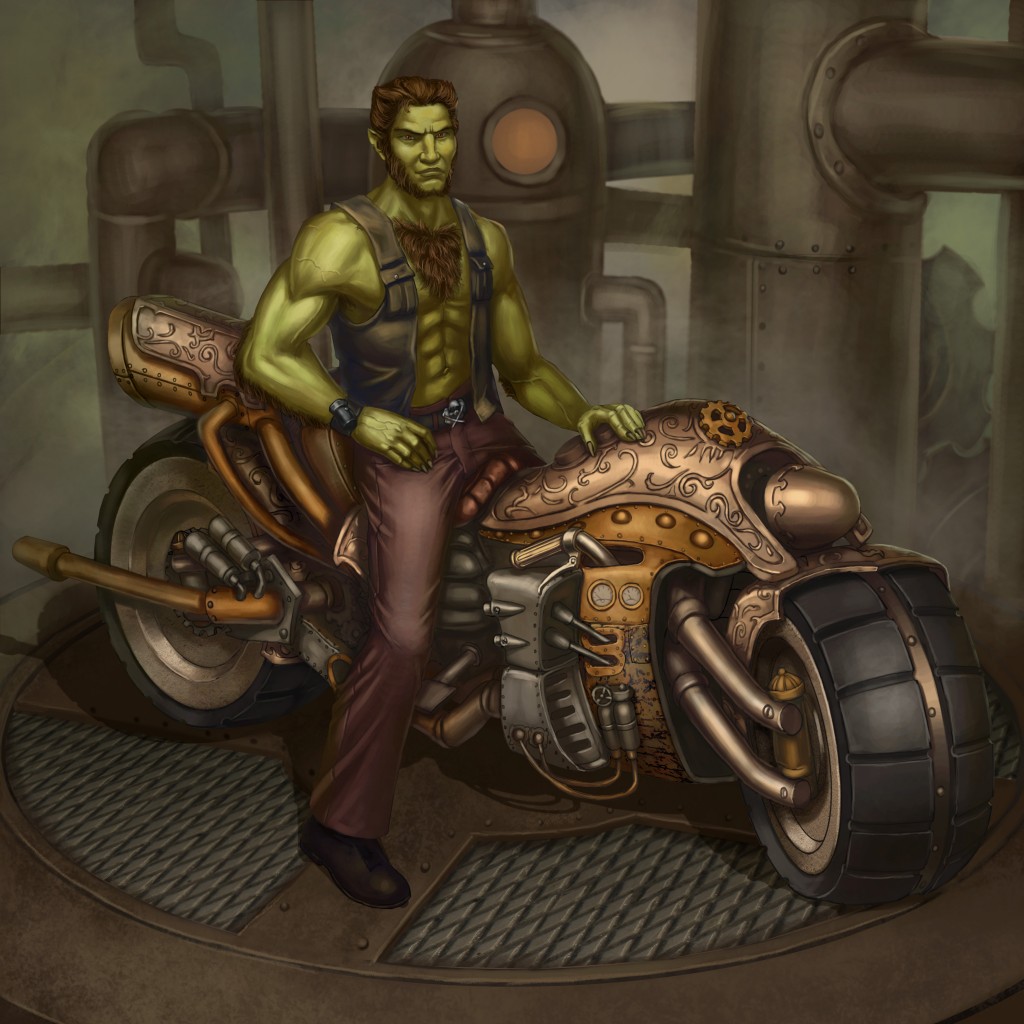 Questions and comments welcome in the Forum!
-City of Steam Dev Team