Watch the Dev Update Video here
Dev Update 10 Content
The main focus of this update was on polish, fixing bugs, and replacing lots of temp art. This may sound like something small, but so much was added in this build to improve the overall experience that I feel this was one of our better updates!


Story and Dialog
For so long we've had a very light and quickly written dialog as a very hard placeholder. I've finally found enough time to rewrite the dialog, helping build story of the characters, creatures, and the overall world.
There is still much more I wish to improve in the overall story and how many unique sets of dialog there are, but that will need a larger focus and more time.


SFX and Music Fading
More SFX now added in, finishing up all of the battle Sounds for Teo that were missing.
Music now fades in when loading up BBB, and fades out/in with the new track when switching to or from battle to give it a smoother transition.


Dreamland Potion Harvesting
To match the new harvesting style for trees and rocks within Dreamland, we've updated the potions to use the precision meter as well. This helps keep gameplay consistent throughout Dreamland now.
We were also able to fix a bug with the locations where materials would spawn in the wrong spots, so now they properly display over the harvested item.
Battle Updates
Battle was our largest focus for updates this round. Here's a screenshot showing off new UI, Mittux art in game, and new VFX.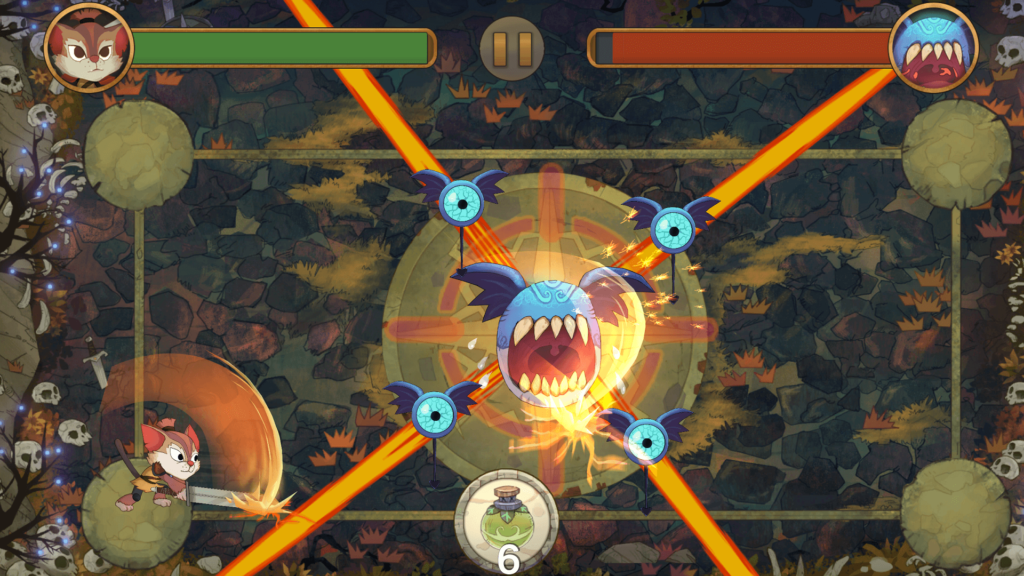 Teo VFX
We now have some really awesome VFX tied into each of Teo's attacks and actions. His slashes now have a trail that follow along, and a ground crack for his strong attacks.
Teo's shield now cracks when hit, and when it's weak, shows it by holding up the cracked shield. And when destroyed, it shatters.
Running now shows a small flame trail as he drags his sword across the ground.


Boss Art
For Skullako and Mittux, we were using very temp placeholder art assets, and we've just now replaced them with the final art of the bosses. They aren't yet animated, but this alone helps a lot to make the game world more cohesive.


Battle UI
This one feels great to finally get in! This was another huge piece of temp art we've wanted to update for so long, and the improvement to where we've gotten it now... is amazing.
Not only did we just replace the art, but revised how it's shown. Completely removing Teo's energy bar, and attaching his shield's strength directly to the VFX of the shield allowed us to place the enemy health bar on top of the screen, opposing the Player's for ease to see.
Icons - Player (Teo) and Boss icons now show up to help clearly lay out the Player vs Boss health bars, along with showing the direct icon of which enemy you're targeting.
Targeting Reticle - This one was a quick add in to help show which enemy you're directly targeting, so we plan on not only revising the art, but adding a lot more love into the visual design as well (some simple ambient animations so it's not just a static reticle etc). For now, it does hold us over as the new placeholder targeting system.


Gallow's Loot
Gallow's loot icons are pieces directly tied to Gallow, like his eye, claw, and pieces of his cloth.
The loot icons are the first step leading to unique gear tied to each boss.
Here's an image showing off his loot!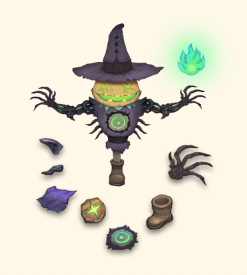 Upcoming Features
Dynamic Tutorial Support - Because we support many different control schemes, adding in tutorials to show them all is important. Currently the only tutorials are aimed for mobile tapping, and this makes it the last PC friendly feature to add in.
More Temp Art to be replaced - The loot icons for both Skullako and Mittux as the main goal to hit.
Extra Goals - These are what we're aiming for now, but they may take more time than to make it in the next update. More animations for Gallow (Attacks, Transformation, and more!) and the idle animation for Skullako. And hopefully soon we'll get started on Mittux's animations as well.
Future Updates - The coolest feature that will take a little while before we can start implementing it, is visuals on equippable gear. Currently we're working on the loot icons for the bosses, then after will be a tie in of equipment icons relating to the bosses and the actual visual of the equipment piece to show on Teo himself!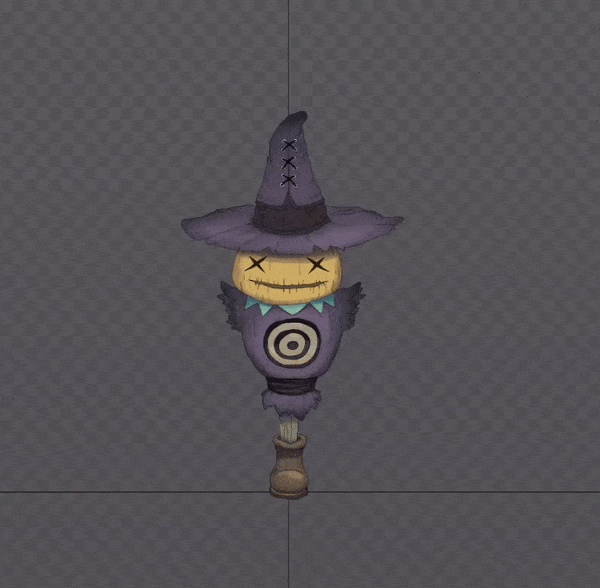 Follow Us!
As we're aiming for Kickstarter, we need all the support we can get to succeed!
Make sure you subscribe to our newsletter on our site here
The most updated source and way to communicate with us directly is our Discord here
For art check out both our Twitter and our Instagram
And last, you can wishlist BBB on our steam store page