Details in level graphics
Dev Diary 04
Details are important if you want nice looking and interesting levels. Let's take a look at a few suggestion that our graphics designer, Adel, made for fancying up a level.
---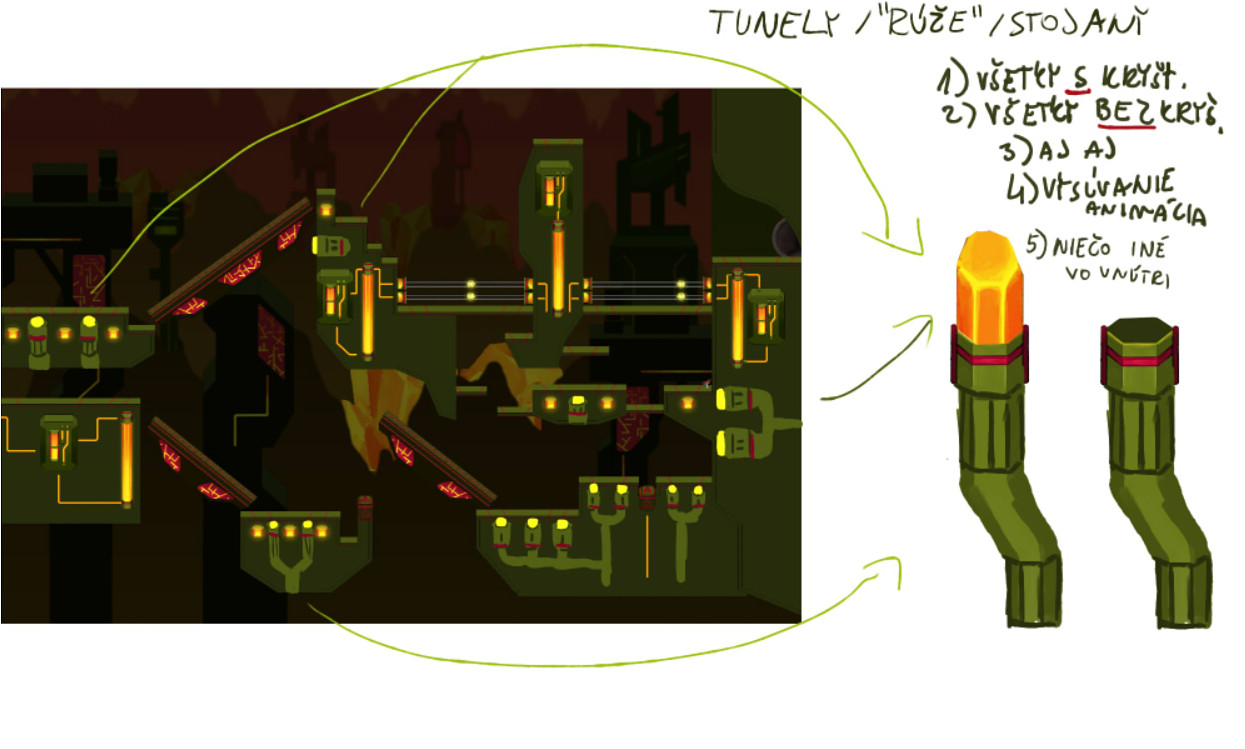 Suggestion: Add some pipes with/without crystals. The crystal could be animated and moving inside and out of the pipe.
Decision: Yes, but we added some iron bars around the crystal, so it wouldn't look like it could harm the player. We also omitted the animation, because it wouldn't make much sense.
Sketch for the iron bars on crystal pipes.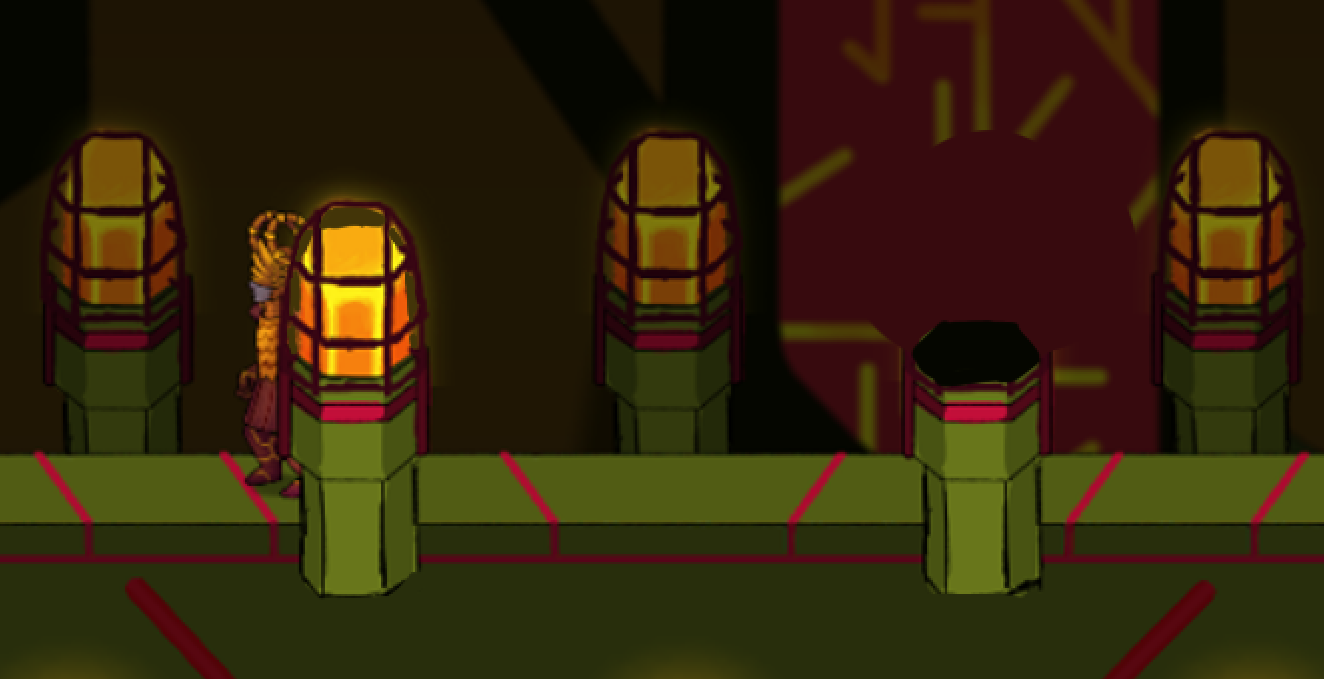 ---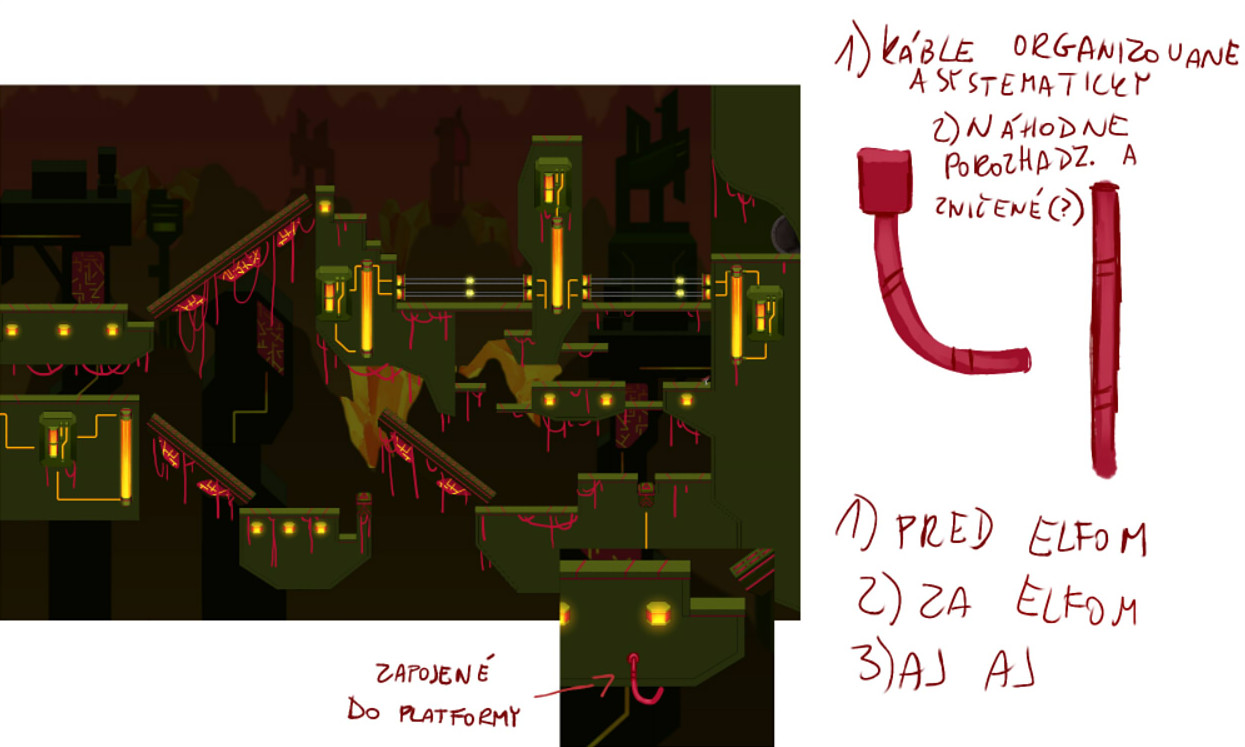 Suggestion: Add cables. Either in an organized manner, or just randomly throw them in some places, sticking out of platforms.
Decision: It looks quite nice, but the cables are making the level look damaged and a bit messy, and we don't want the level to look like that. It would also be contradicting the rest of the environment which looks "clean".
---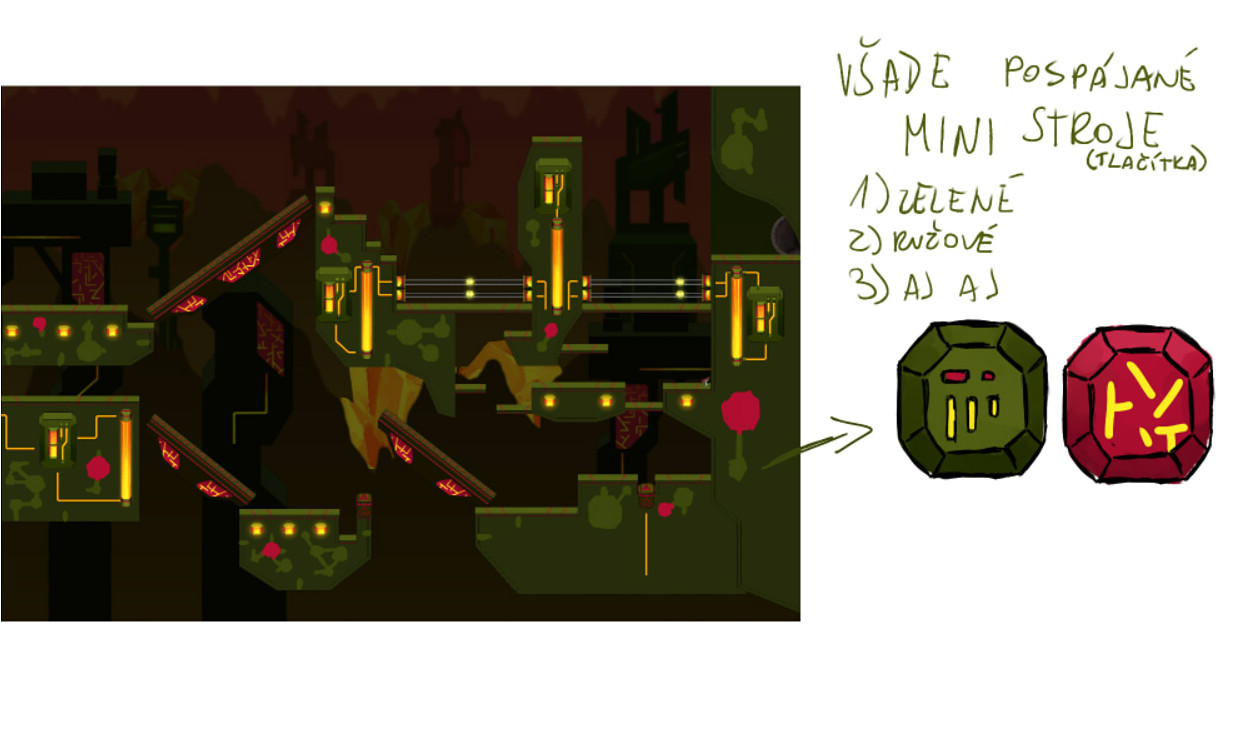 Suggestion: Add mini-machines to the platforms. The mini-machines would look like buttons and could be connected to each other.
Decision: Yes - it looked good and it was easy to do.
---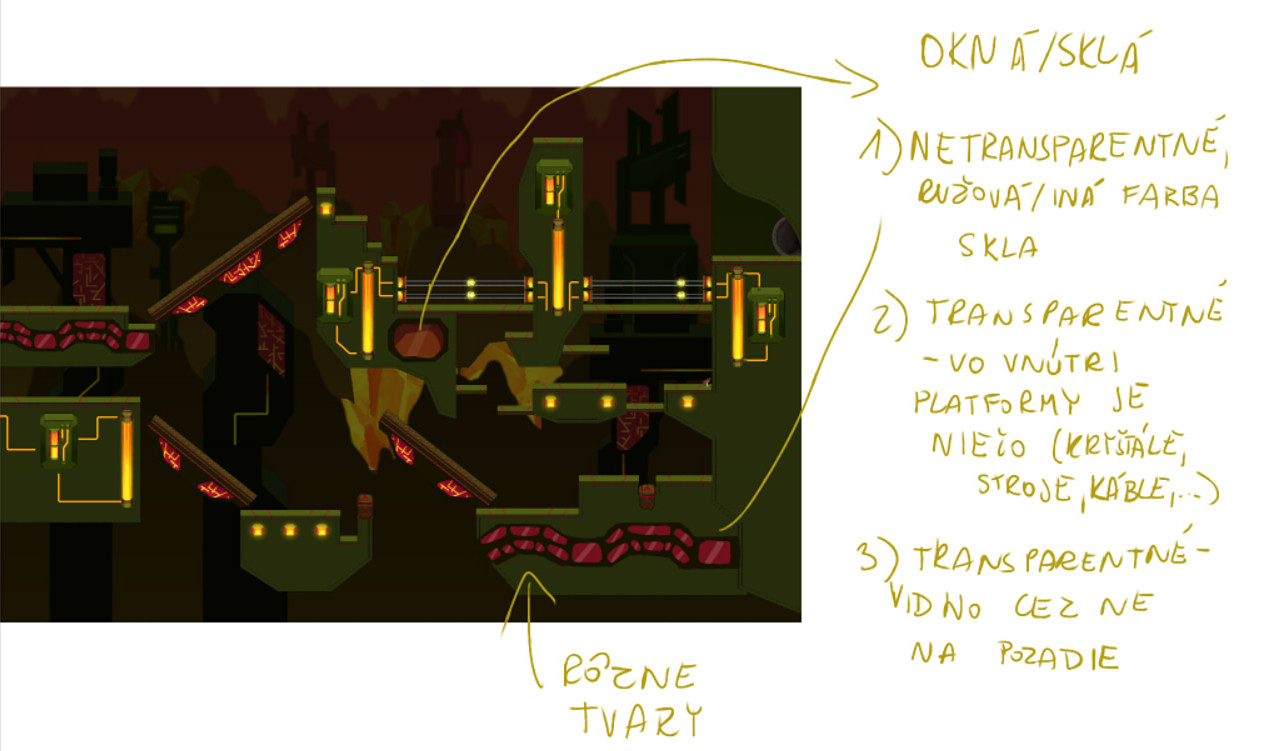 Suggestion: Add a few windows/look-through glass panels, so the player could see how it works "inside" of the platform - there would be some cables, mini-machines, etc.
Decision: Yes, but only small windows with little details, no big window panes.
---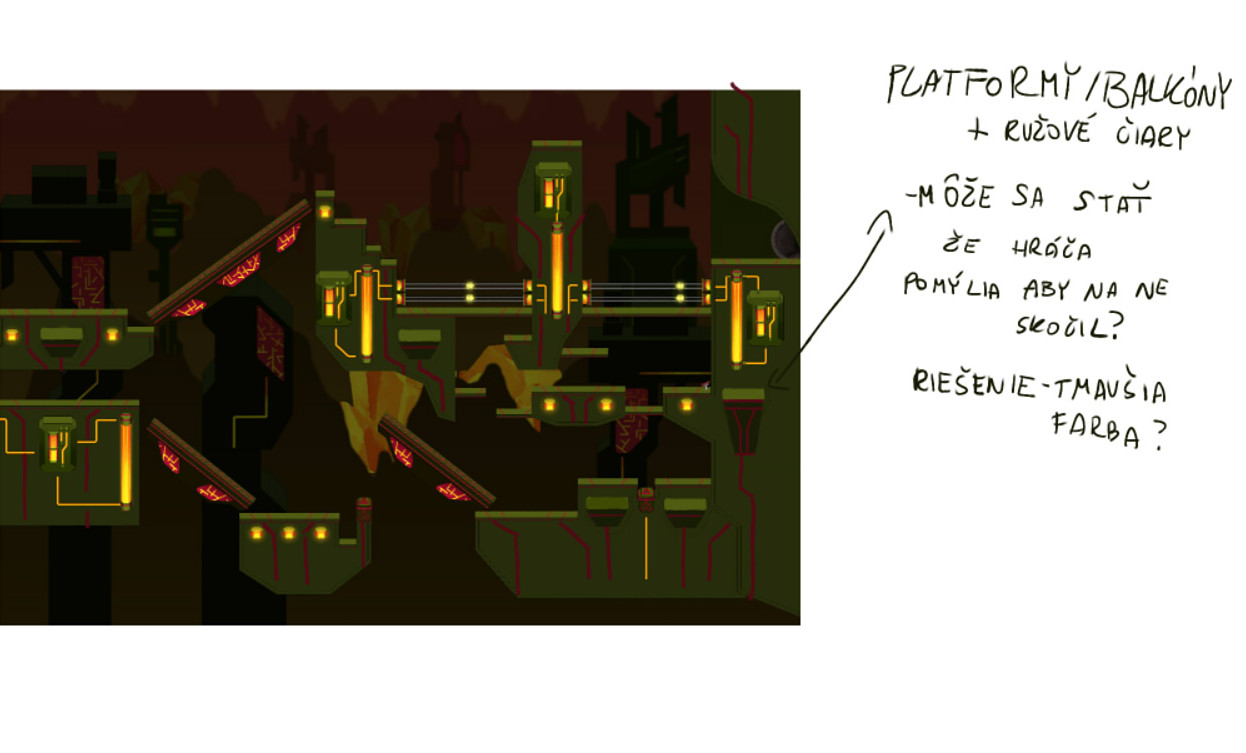 Suggestion: Add platform balconies to the front side of platforms.
Decision: Suggestion denied. The balconies looked too jumpable so the player could try and jump on them, mostly killing himself in the process.
---
Suggestion: Add more crystals of another type to the front side of platforms. Just so it looked nicer.
Decision: We don't need more crystals in the level, it would be too repetitive.
---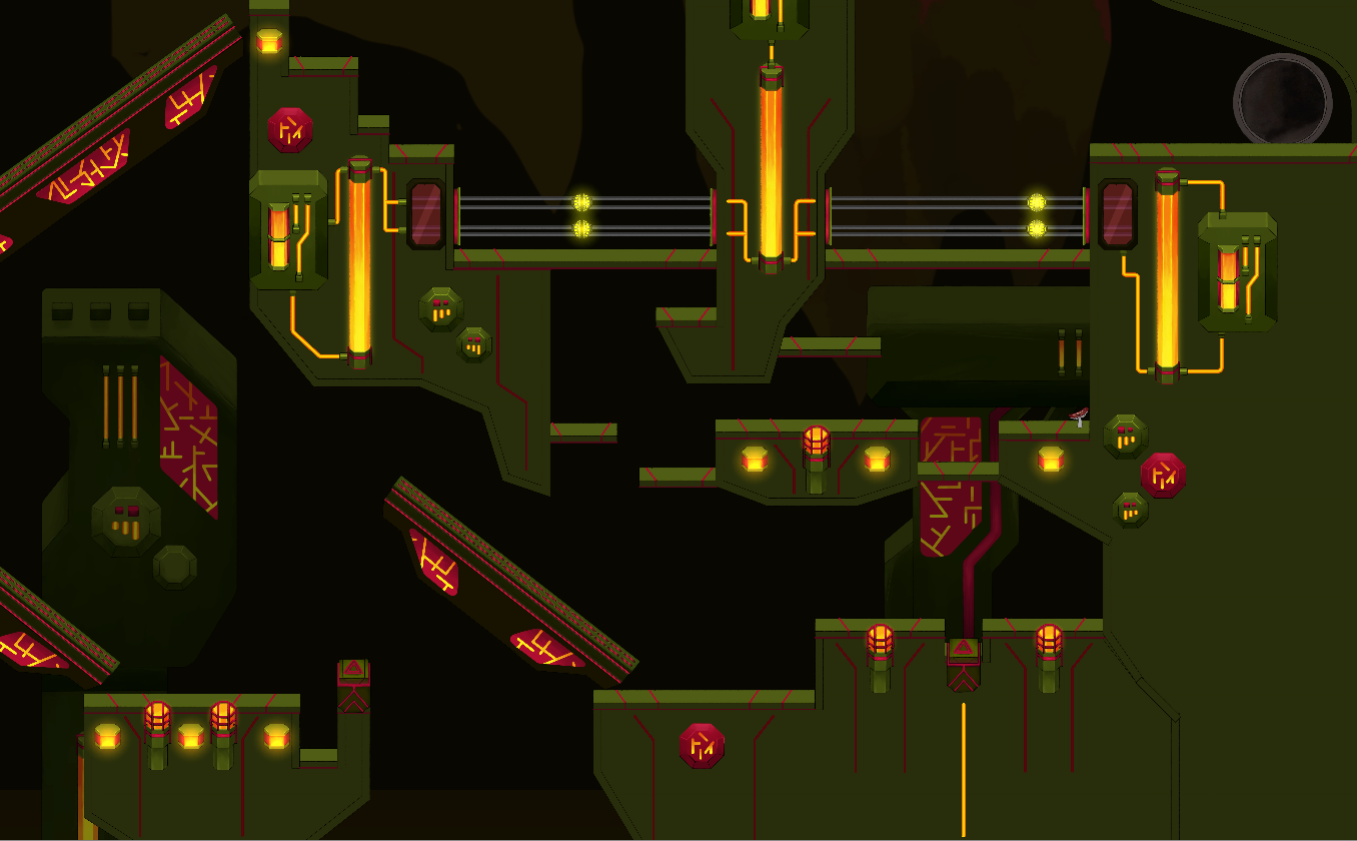 And in the last picture you can see implemented all the details we approved. What do you think?