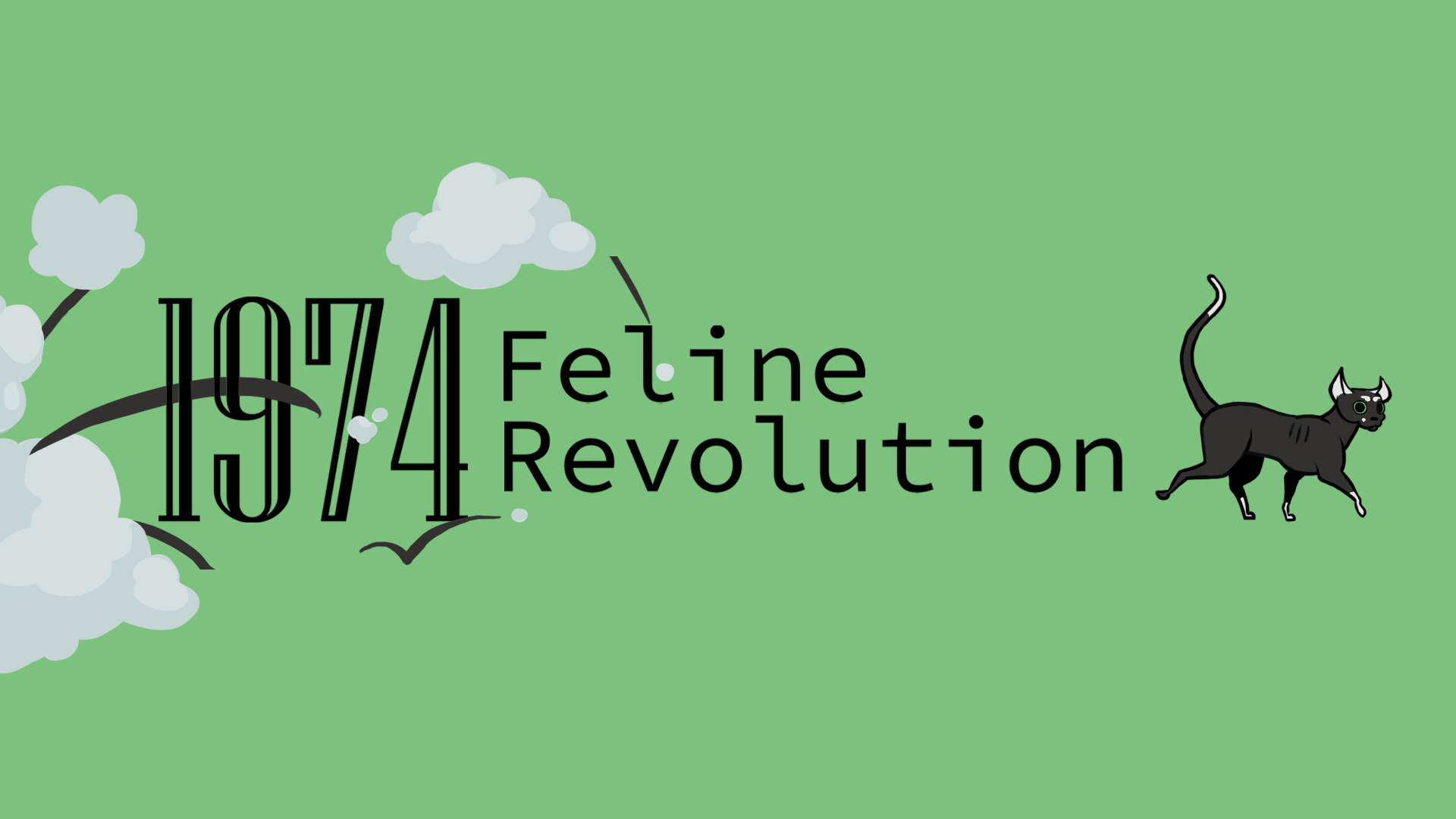 Hello everyone!!!
We are proud to announce that a vertical slice version of our game is now available on itch.io! Shriekinggames.itch.io
The team wanted to give back to the community for all the support we have been getting so we released a small version of our game. Of course there is still SO MUCH to do but we will keep working and making our game the best we can!!!
What is the game ::
1974: Feline Revolution is a Sandbox, Slapstick puzzle game following the life of a careless cat living in the streets of Lisbon, completely unaware of the revolution (24th April 1974) happening on the streets, while he follows his simple life of mischief and bad behavior on the oppressed city.
Where can you find it ::
You can find our game on itch.io at: Shriekinggames.itch.io
Team ::
André Nogueira: Game Artist/ Game Designer
Filipe Simões: SFX/ Sound Designer
Hugo Rodrigues: C++ Programmer
Luís Marques: Game Artist/ Project Manager
Final Statements ::
Thank you all for showing interest and following the development of our game with that, GO TRY IT OUT and let us know what you think!!! Also follow us on twitter to see more updates on the game!!!
See you next time.