Welcome to Start
We made a simple start screen! Quite funny that we haven't had one for a couple of months now. We have been busy creating game-systems and designing parts. But now we are moving towards putting the pieces more together again; and where not to start but at start?!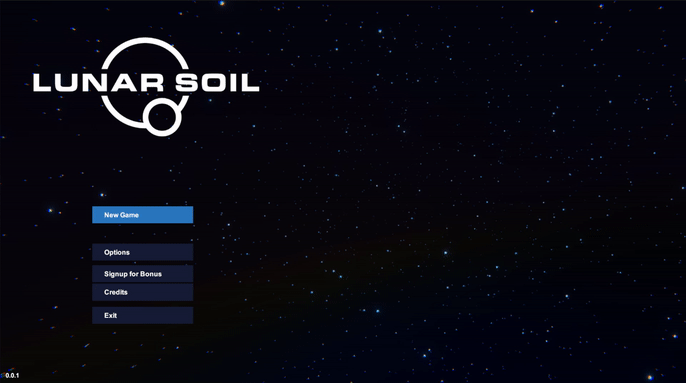 We now have a start screen for Lunar Soil
As you see, there's a small signup button in there (for the newsletter), we are setting things up so we can give away in-game codes for funny clothes and other in-game items.
Our second VideoLog
This time with Vendela and the character creation; check it out:
Character Creation
You watched the video right?! Right? Good.
In the character creation screen you will be creating your character; choosing your looks.
You start off with a simple pajamas but will be able to find some pretty neat gears later on like these ridiculous super plumber's clothes.
How about making your very own Leela inspired space exploration character?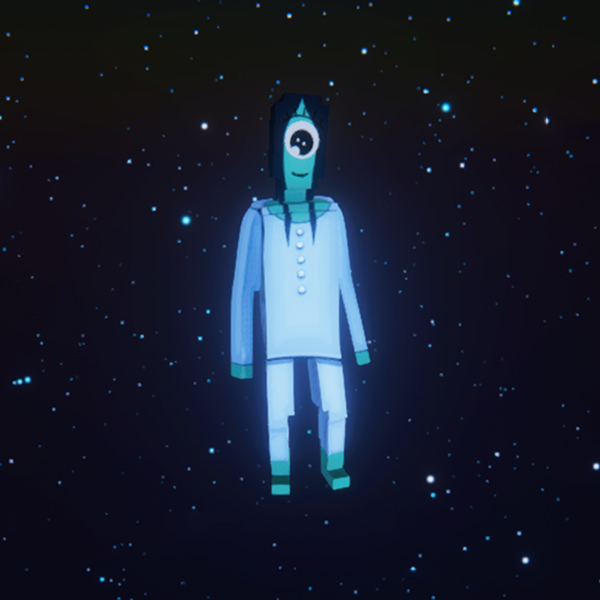 These starter pajamas are really itchy!
The UI is still very rough but, as you see; the core actions are there.
For some reason you can pick your size?!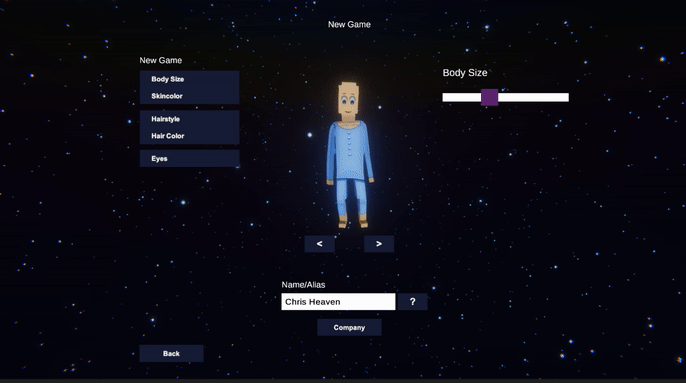 Things to put under your spacesuit and intergalactic indoor mining hat. Hair!
Things to see with!
After you've created your character, you can design a pretty company logo.
We went a little overboard and made a couple of cool shiny ones to choose from.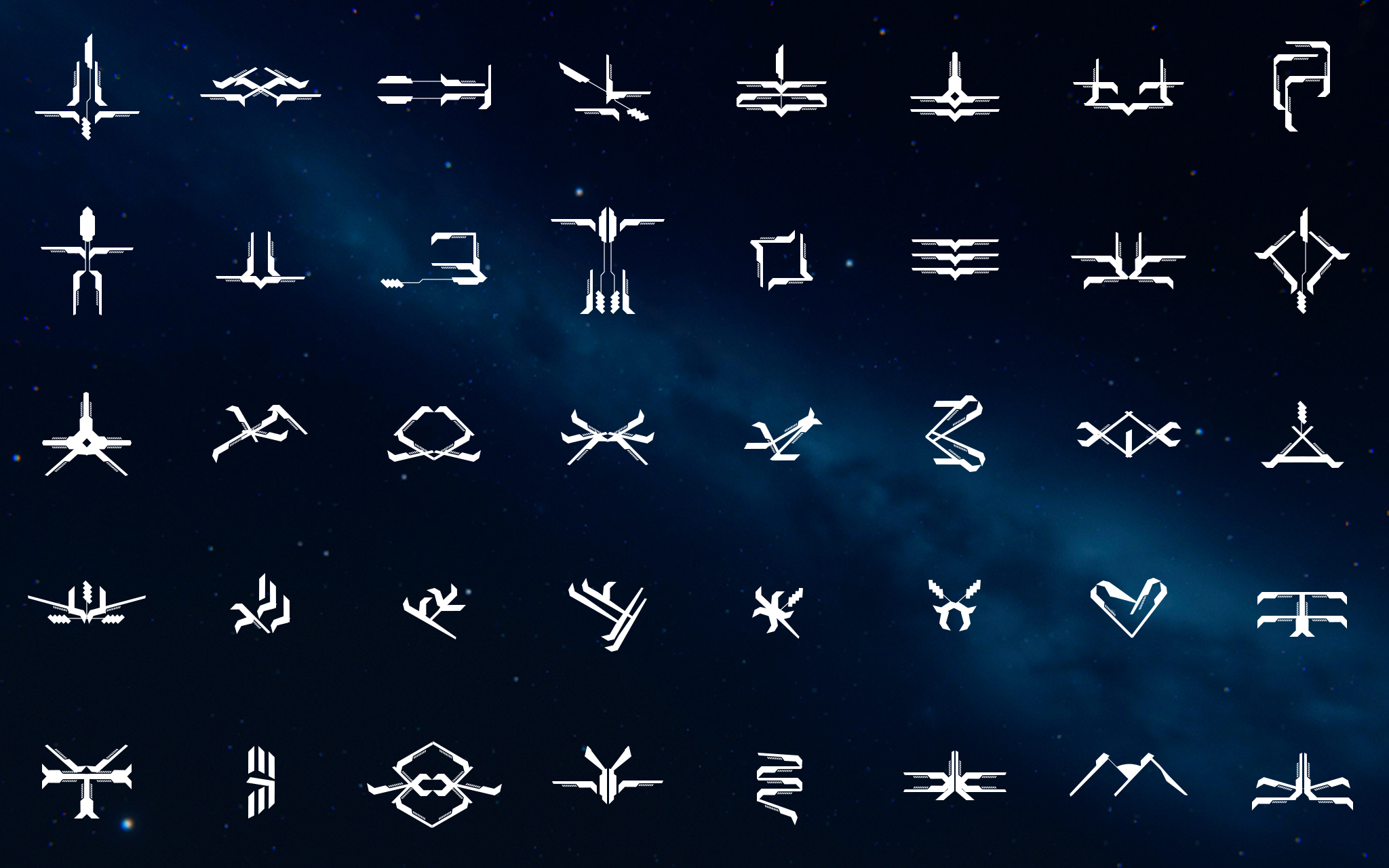 A couple of logos available
Personality Test and Traits
After you've created your character and company you will take a small personality test. The result of this test will give you a set of traits for your character, we rambled a little bit about it before here. We'll talk more in-depth about how they affect gameplay and your character later.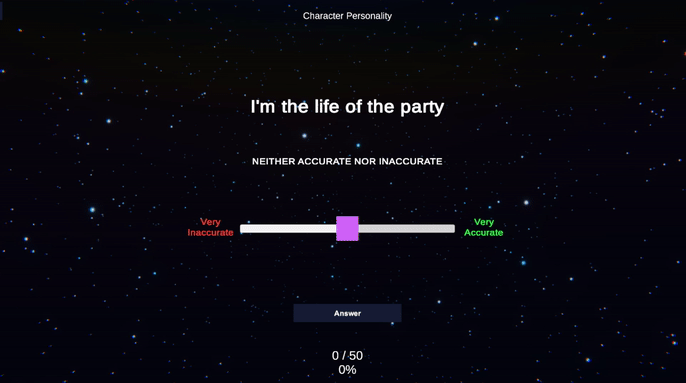 Character creation; personality test