Hello Everybod! Welcome to the first news article of the development of Hive Quest as an exciting new indie dev game. Featuring a tale of uncanny adventure set deep within the Wild Woods, wherein ancient magics and elusive fey folk are to be found in abundance.
Assume control of the Hive Mind and use strategy, brain puzzling and the help of an endearing creature to lead your beleaguered tribe through treacherous marches toward a mythical homeland now only remembered in insect-ey legend.
Gathering resources and building your Hive are important elements of game play. You will need to send your Hive drones out to collect valuable resources to keep the Hive and the Queen alive and to provide material for building! Valuable Food and Gloop will need to be scavenged.
Your drones are also excellent at exploring further afield in a world full of mystery and secrets. So while the Hive expands and new sections are built you can take mind control of your little Beasties and sally forth to find high adventure, strange puzzles and valuable knowledge that can help you on your Quest.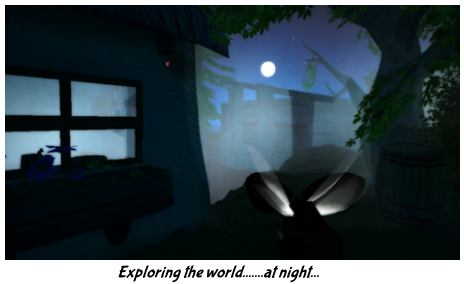 But, you must be careful, the world is full of danger. There are even Enemy Hives out there that you will find yourself at war with, and when resources are scarce the winner will take all with little mercy.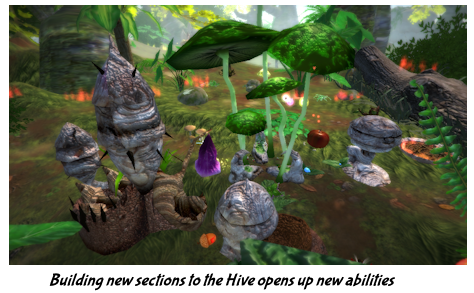 However, you are not alone. The creature (currently known as the Shrublet) acts as a pet, helping the player by collecting valuable items that can be combined into useful tools, or even spells. Though he also has a mind of his own, and wanders throughout the world interacting, playing, eating and, when he's had enough for the day, sleeping. He is a sensitive soul though, and will become sad and lazy if not looked after properly, and, eventually, will fall ill.
Hive Quest is a game that combines mystery, strategy, exploration, puzzles and a pinch of zany humour. Future mullings predict a release date sometime in 2019 (for Steam Early Access) so check back here for new blurb and some gameplay vids coming shortly. In the meantime, make a cup of tea, grab cake and feast your eyes on the latest screenshots (above) which should give you an idea (or maybe not) of what the heck is going on.
As for me - my name is Rod, I am a Solo Game Dev working full time on Hive Quest, which is my second project, and I live in the UK.
More info can be found at - www.goldenheartgames.com
Or Twitter - @RodatGHG
Presskit on its way along with more dev news!
Thanks for looking!