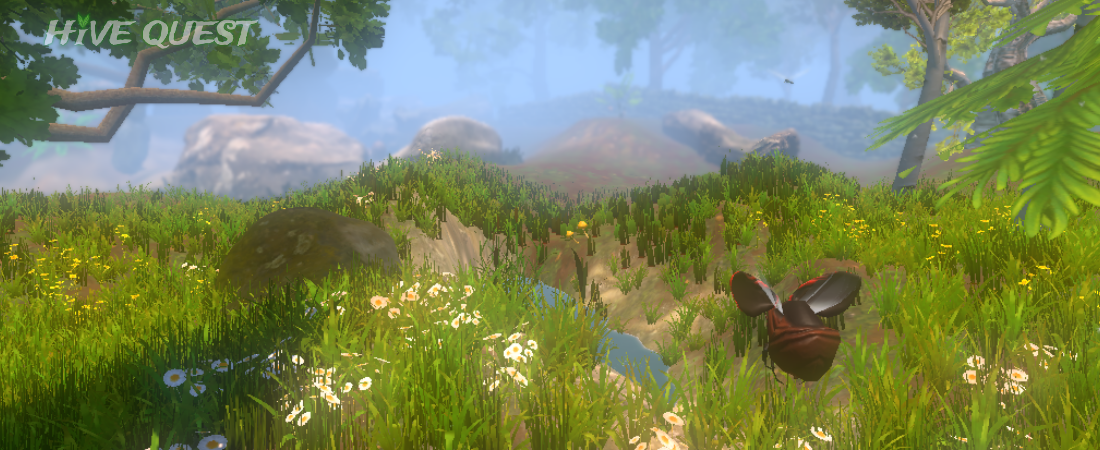 ---
Videos
There are currently no trailers available for Hive Quest. Check back later for more or contact us for specific requests!
---
Images
Download all screenshots & photos as .zip
---
Logo & Icon
Download logo/icon assets as .zip
---
Monetization Permission
HiveQuest allows for the contents of Hive Quest to be published through video broadcasting services for any commercial or non-commercial purposes. Monetization of videos created containing assets from Hive Quest is legally & explicitly allowed by HiveQuest. This permission can be found in writing at https://www.indiedb.com/games/hive-quest/presskit.
---
About HiveQuest
Boilerplate
Hive Quest is a new real time strategy, mystery & puzzle game drawing from areas of folklore that evoke the magic and mystery of the deep forgotten woodlands. Playing as the 'Hive Mind', you will guide your tribe on a hazardous adventure through the undergrowth and onward to the Mythical Sunny Uplands! - Guide your embattled tribe on a quest to find fortune, glory and a new home. - Interact with a wide variety of puzzles and strange goings on as you try to make sense of it all. - Explore the mysteries of the Deep Woods and uncover new allies and enemies. - Battle against other hives to maintain control of your territory. - Manage resources and build your Hive into a powerful kingdom, filled with hard working drones. - Take mind control of your drones and send them into enemy/ unknown territory on dangerous missions. - Launch attacks on enemy Hives & dangerous creatures that stand in your way. - Obtain woodland sprites as pets and upgrade them to fight and do your bidding.
More information
More information on HiveQuest, our logo & relevant media are available here.
---
---
presskit() by Rami Ismail (Vlambeer) - also thanks to these fine folks