Greetings Hackers!
SHODAN (personal life) has been blocking communications, but I believe most of this transmission made it through.

It has been way too long since I've released a status report so there is much to catch up on.

OVERALL STATUS: 80%
Yes, getting close. The final haul will take several months yet, but the target release date is 9/22/18.


Now for what you've really been waiting for:
What's left?
Finish enemies, currently at 50% though most are only modeled
Finish weapon item models
Place all doors
Place all objects
Place all enemies
Mission logic
Some hardware functions (e.g. target ID and sensaround)
Finish automap behavior (not required for beta release, needs...)
Finish making enhanced level geometry (not required for beta release)
The first stage before beta release is to first recreate faithfully the original game, with enhanced controls, 3D objects, 3D enemies, and particle effects. After this is the 2nd stage - enhancement. Level geometry will be enhanced from the flat card walls with only two polygons to be like the image below. This in addition to added sound effects, ambience, better plants, more model detailing, etc. will be part of finishing the 2nd stage.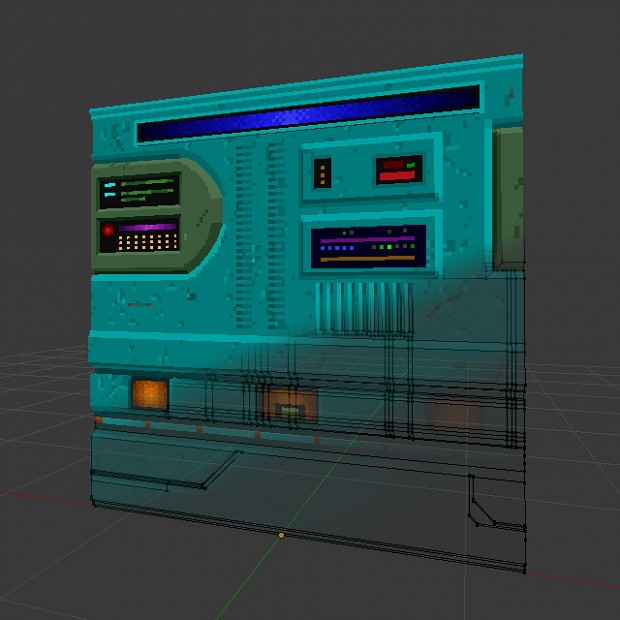 The 3rd stage is to make the game mod- and map-maker friendly. This will include documentation, editor scripts for friendly level design, guides on level creation, examples, and how different portions of the game can be tweaked or modified. All modding or level design is planned to be in the Unity editor (current version is 2017.2 but that can change).
HELP WANTED:
Modelers are of course still welcome to help out. Send me a message and I'll let you know what models haven't been worked on yet if you want to help. All source files, models, code, etc. is available on GitHub if you are interested: Github.com
Coders: Not really seeing a need currently. Thanks to those who have helped in the past. 3D modeling is the most needed at the moment.

That's it for now.
-TRANSMISSION TERMINATED-