I got word from my artist that they are currently working on the drafts for the next character's animations. Soon we will have our first look at Mayana's planned moves, but while I wait for them to finish, I still had some tasks on my to-do list and figured this was a good time to implement them, thus a new build has been made with these minor alterations.
Dodging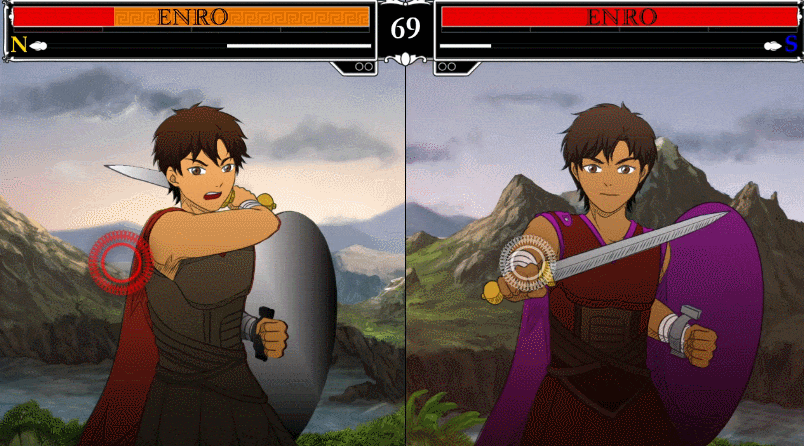 Dodging has been made faster. As I was playing the game and watching others play it, I noticed that dodging didn't seem to always work. It felt sluggish and unresponsive. After thinking about it for a bit, I figured that the start frame took too long at five frames. I shortened it to 2 frames and now you practically dodge the instant you press the button.
Enro shield drop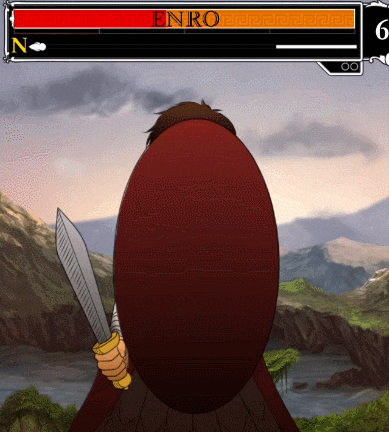 Whenever you use Enro's shield, it would take seven frames before he returns to his guard position and proceed to attack. After playing as Enro with the newly added Neutral Discipline, I realized that this is too much delay and the opponent will recover after being staggered by the shield ram among others. I have now shortened the amount of time Enro puts away his shield from 7 to 3 frames, making him put it away quickly so he can react to the opponent.
Escudo's stab stun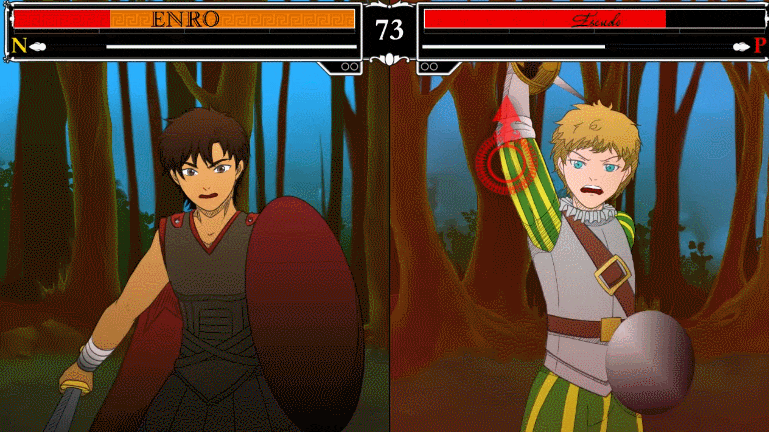 Escudo's stab, being her most powerful, had a rather fast recovery when you blocked it. Considering how much damage this move does, I felt it was important to balance it out with a longer stun. Now if the opponent blocks this attack, Escudo will be in stun for a lot longer, giving the opponent a chance to punish.