In this week we catch up with another dev video to update you guys on our progress. This will be a weekly occurrence from now on from various developers on the team documenting their progress occasionally as we work closer to the QA testing stage.
VR News will be coming soon | Stay Tuned
Animation Dev Updates: Stacey Animation Lead
Animation Cleanups for Mocap is also coming along for the Misc scientists/Ancile guards that will occupy and help populate the research lab during gameplay!
---
Programmers Dev Updates: "Back with a Vengeance"
Scripted AI
The programer on the team has started doing his polish passes on bugs related to AI and how the scripted AI will interact with the level during the early parts of the game. Basically this includes doing polish passes to ensure all state machines are operating properly, writing documentation for the rest of the team on how to use them and testing it alongside the related divisions like the level designers and animators. The combat version of the scripted AI should be done within the next few days and then i'll be shifting over to finalization of the dynamic music system and finally the AI. I'll also try to squeeze in redoing or cleaning up the current spread system/Recoil system seen in the VR Missions its kinda trash and needs to be improved upon before final QA.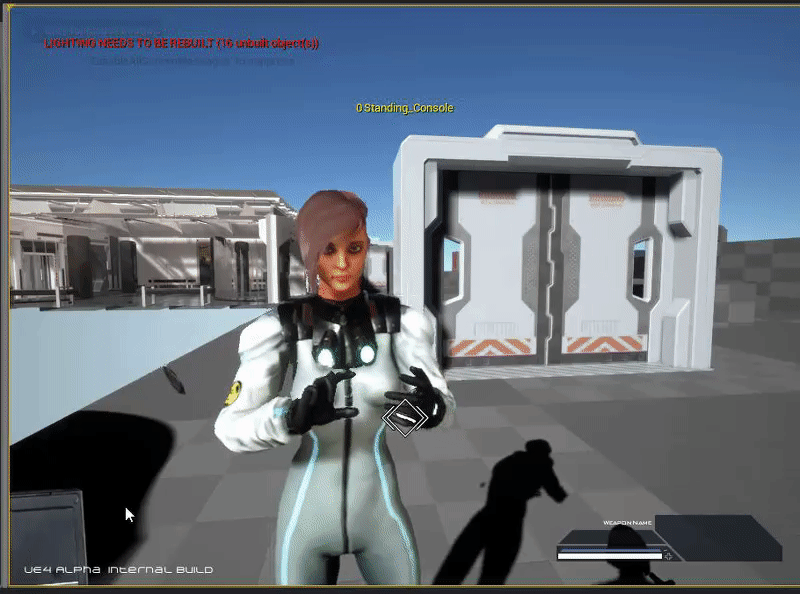 Trainstation System
This also included bug fixing the trainstation system and ensuring it always arrives and allows the player to get from zone to zone in our massive zones. I basically just ran through bug fixing anything that caused the train station to not arrive and cleaned up C++ and some simple Blueprint scripting for it. Next up is just finalizing the room and train shape/textures for QA testing for this.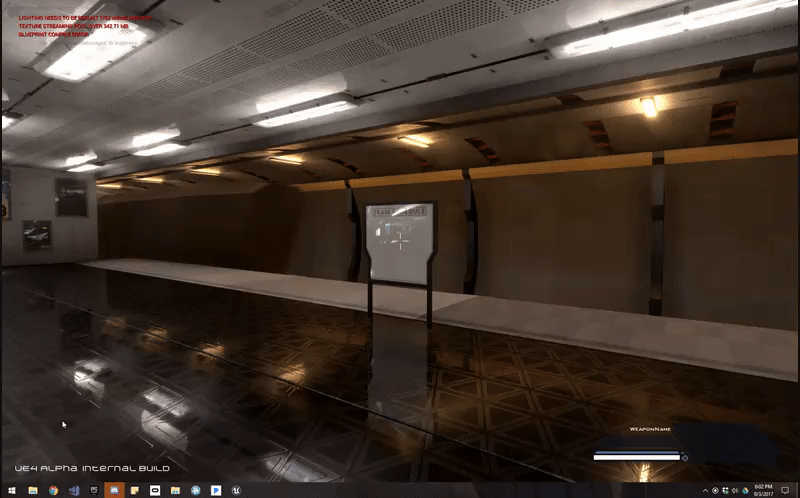 Elevator System

This also included making sure all the elevator systems are functioning for player navigation. We're finalizing the door system at the moment now and final console.!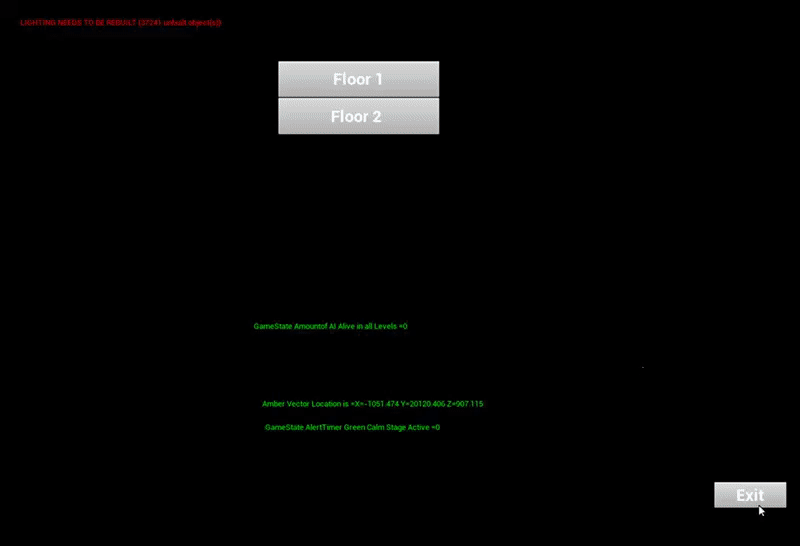 ---
Prop Modeling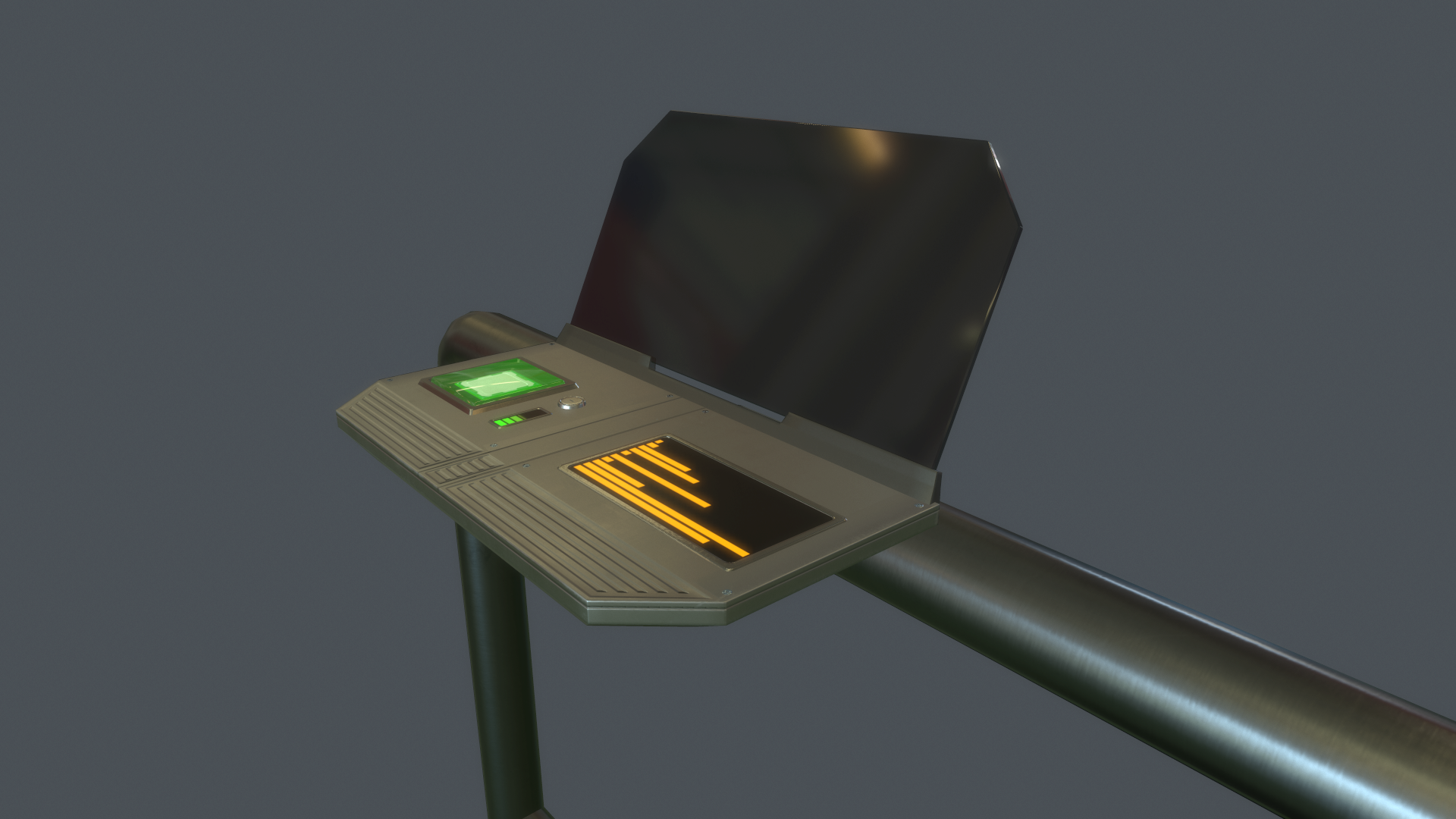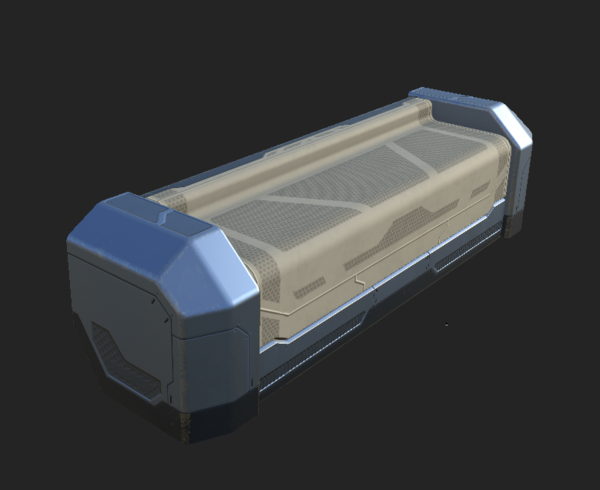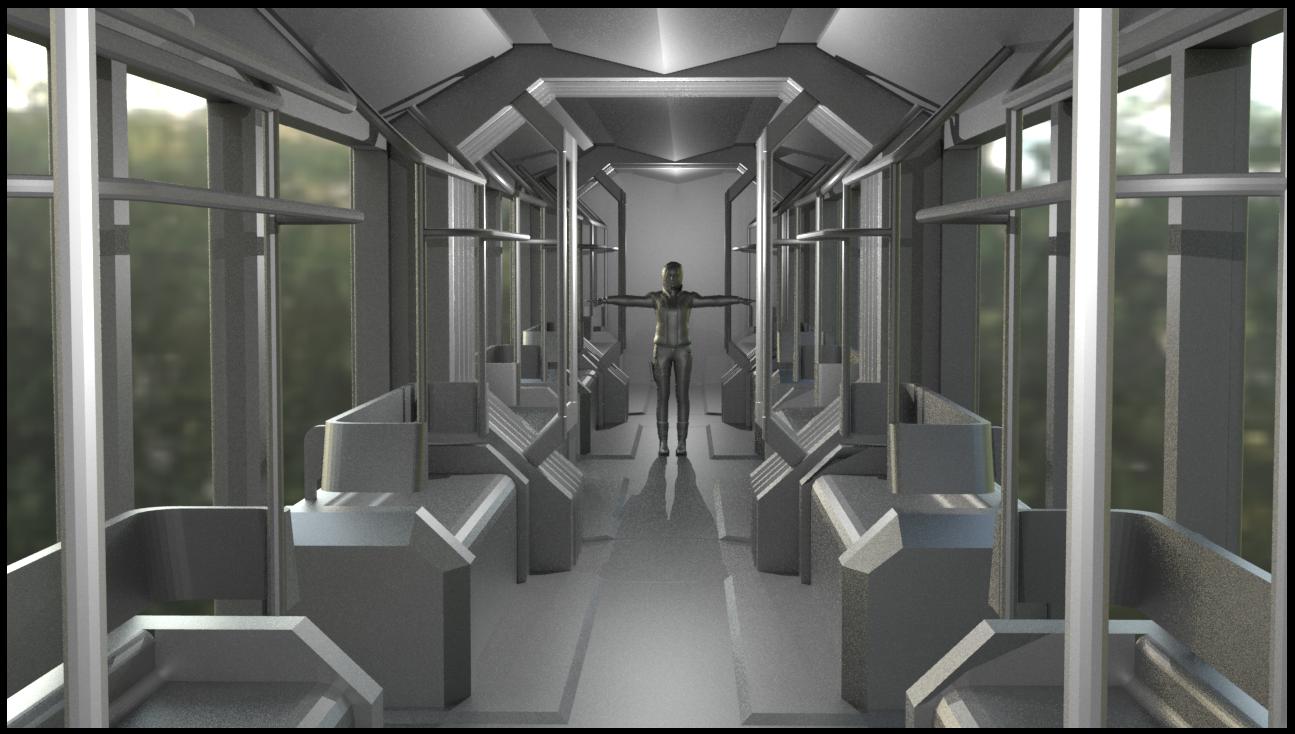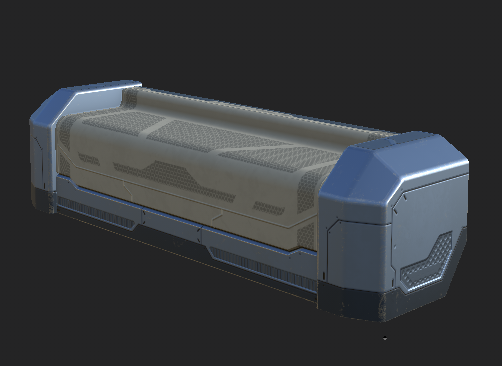 ---
A mech design that the Irving Dynamics corp will be operating sometimes in the base.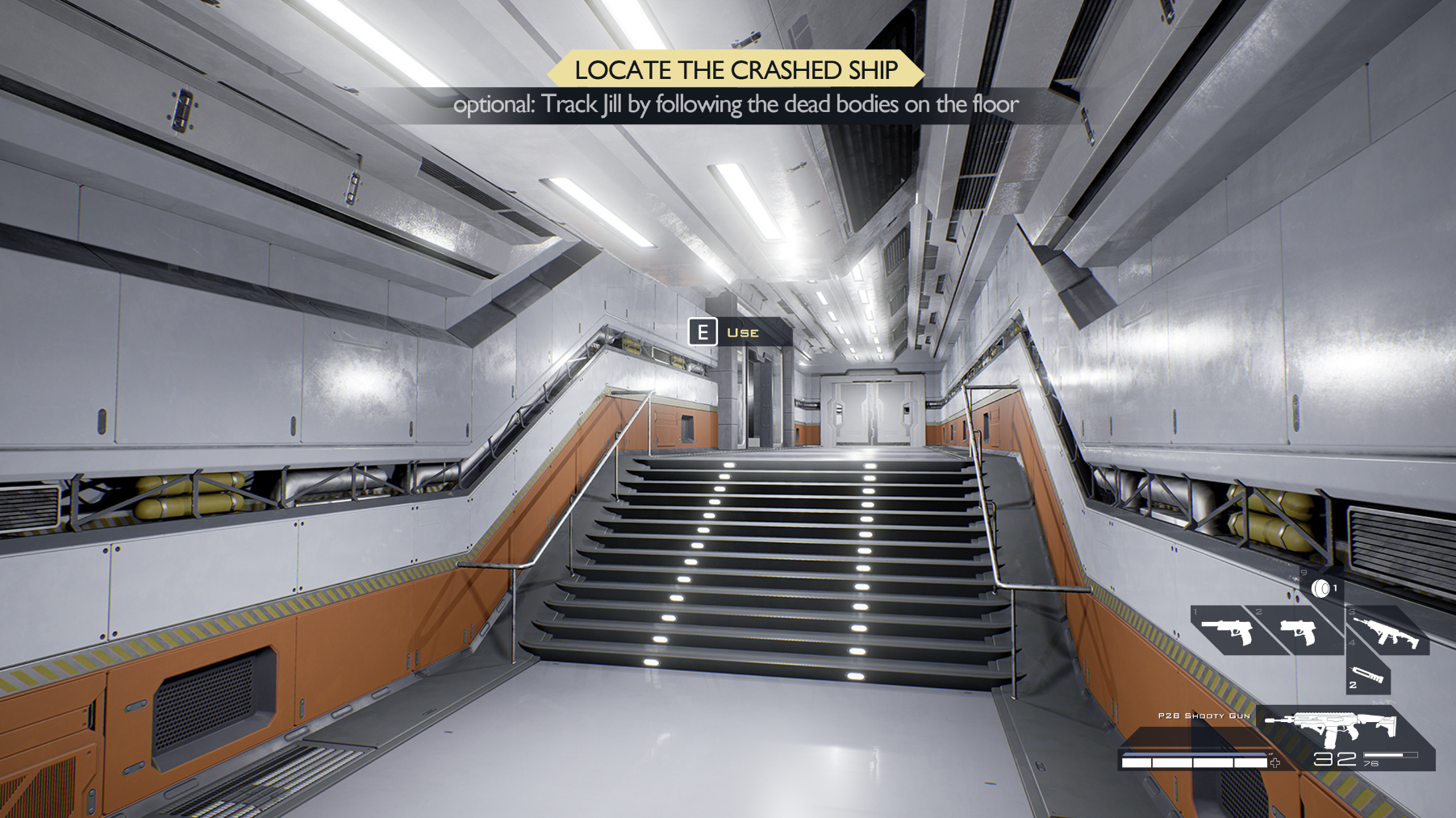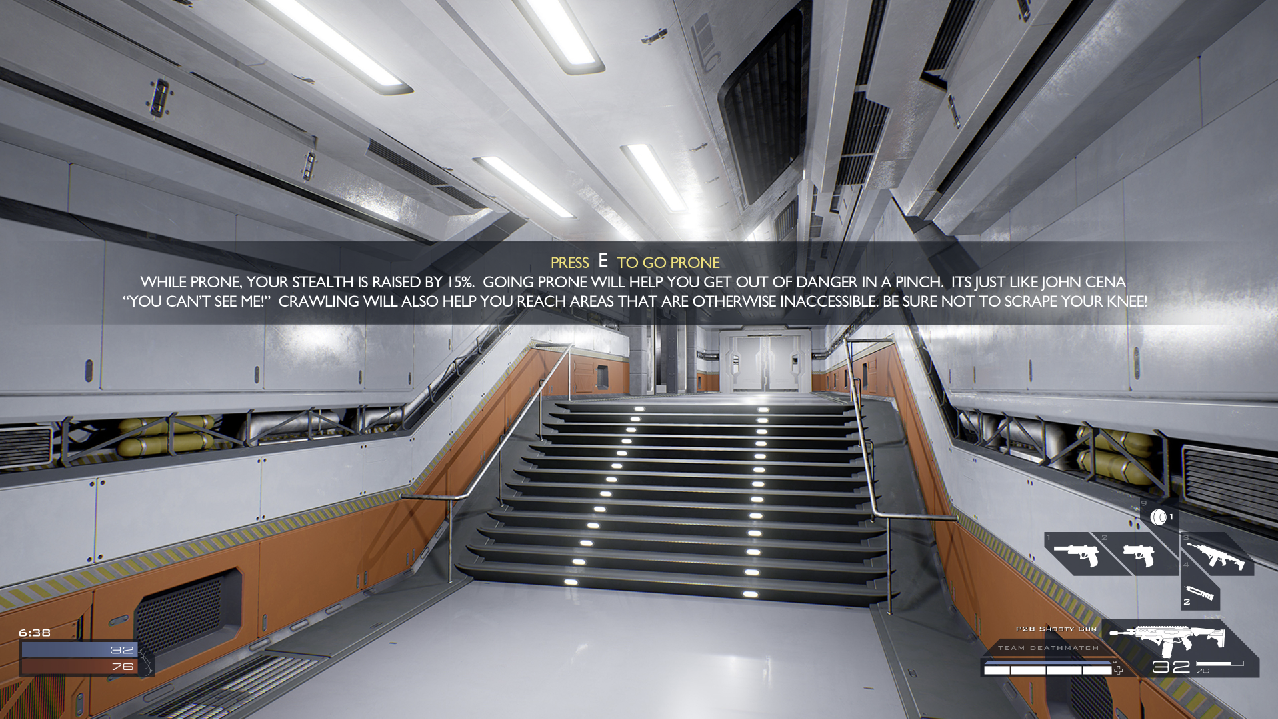 ---
Level Design
The final version of the offices entrance is approved and marked as completed!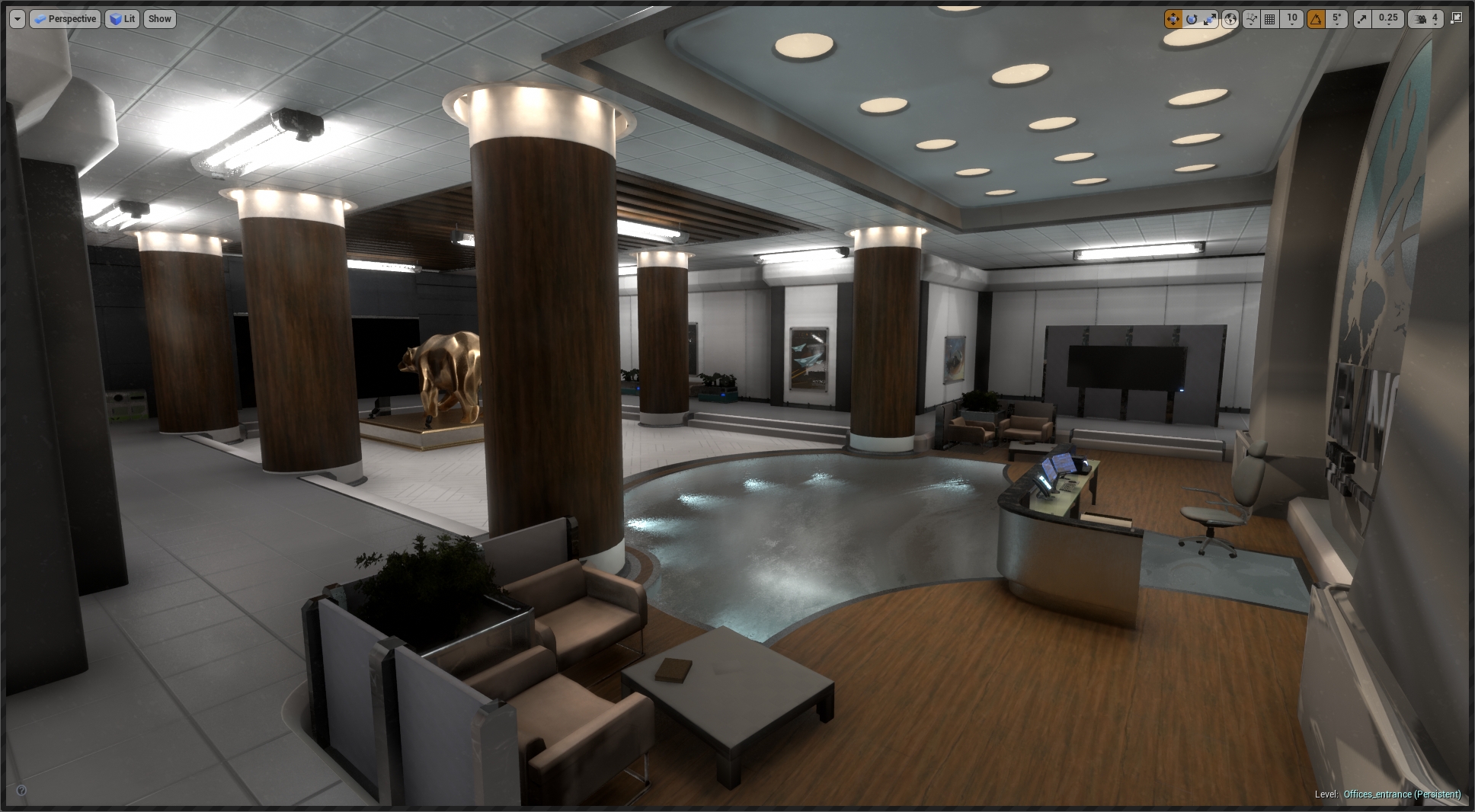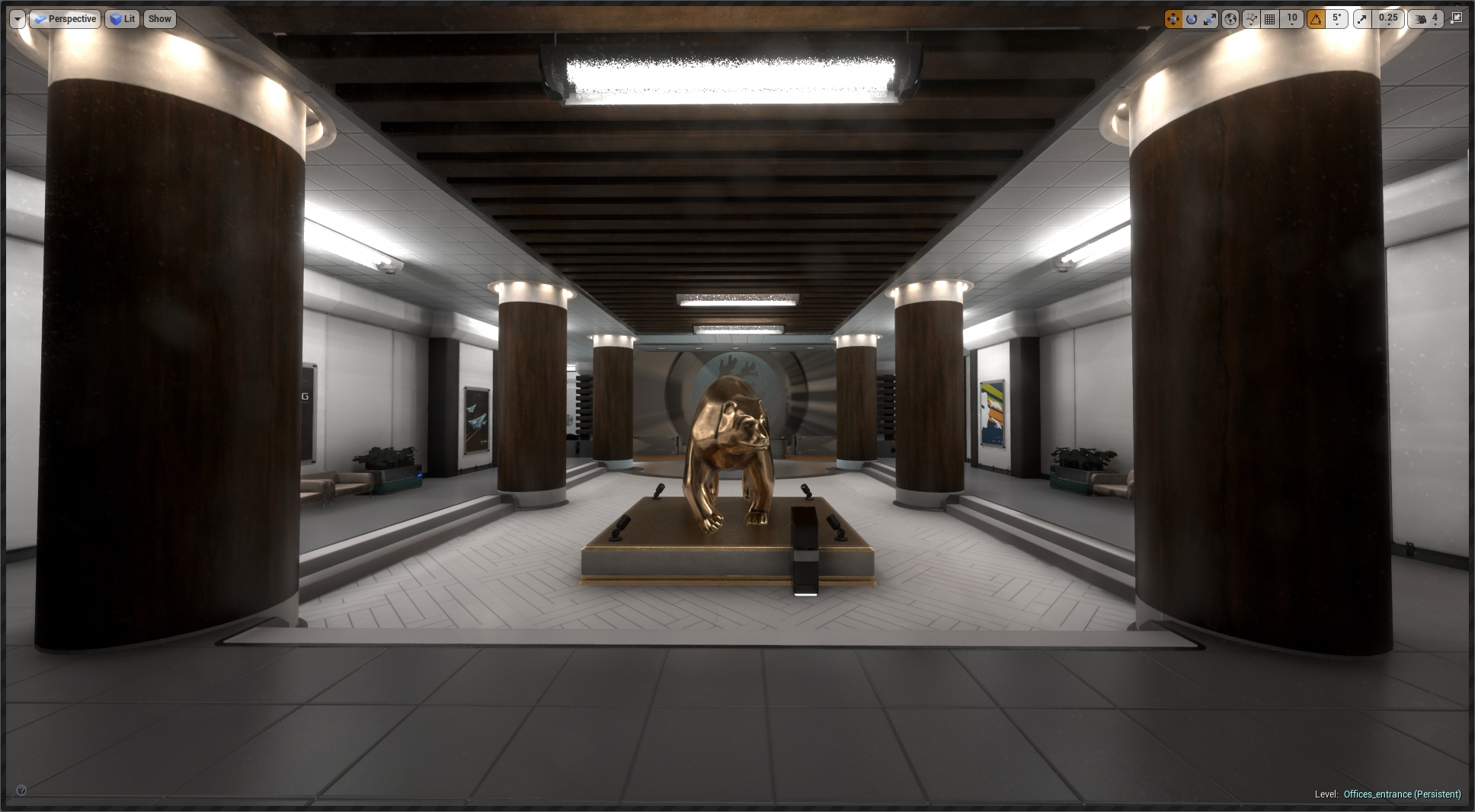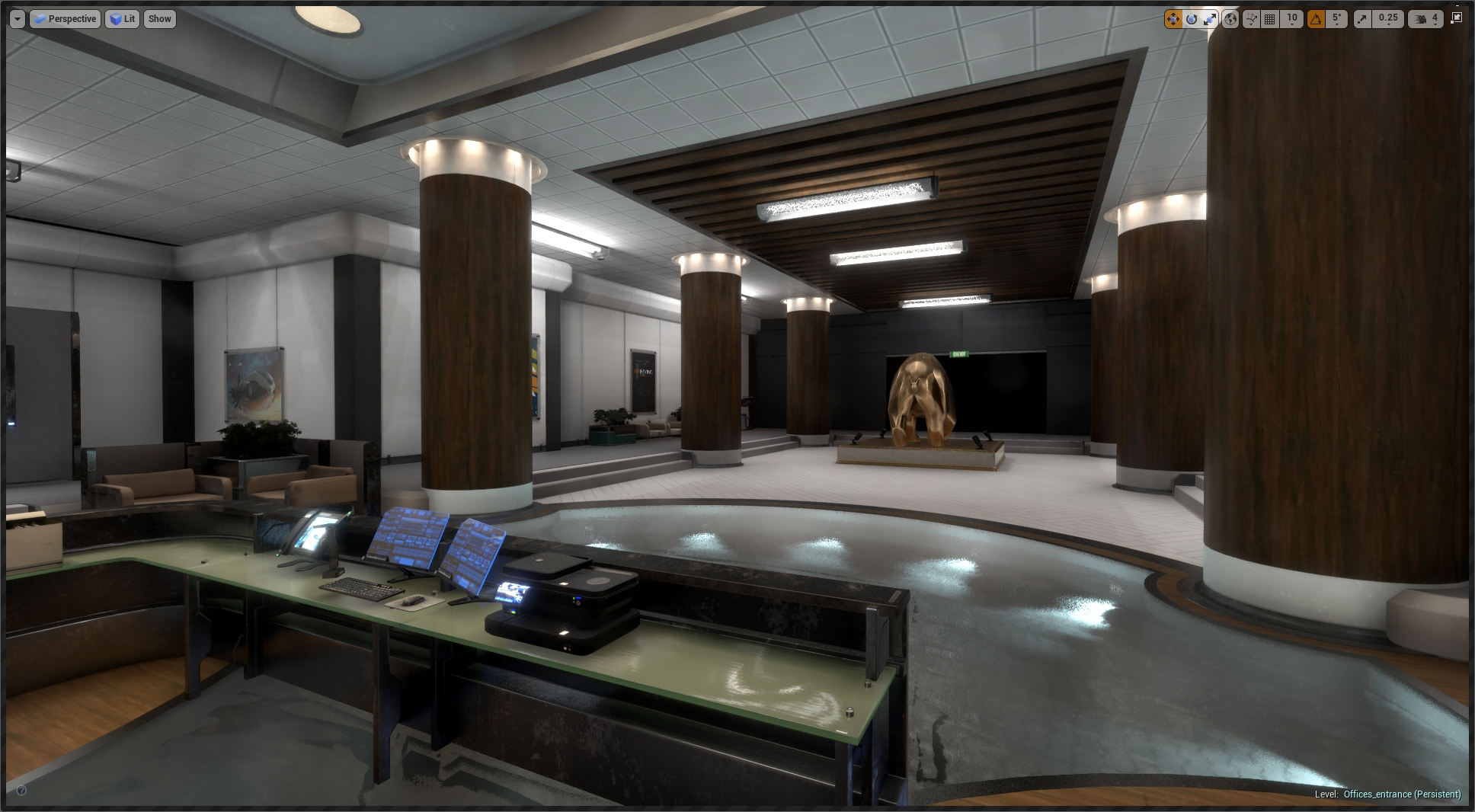 Jacob works to finish his assigned section, we've taken some reference from Fort Folic from bioshock for this area he's working to cleanup and get the last assets in as with objective placement.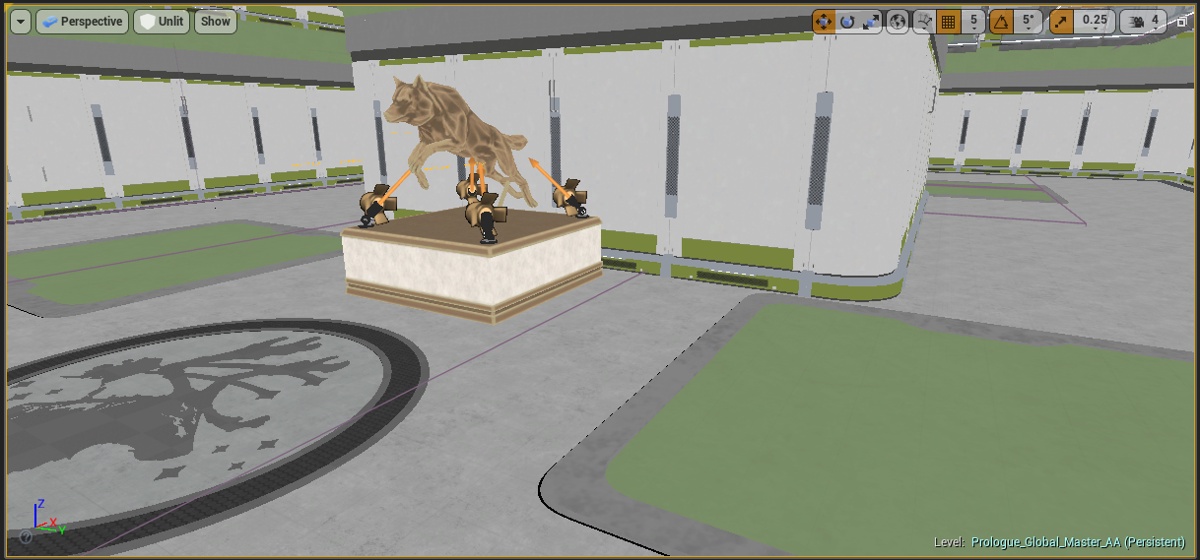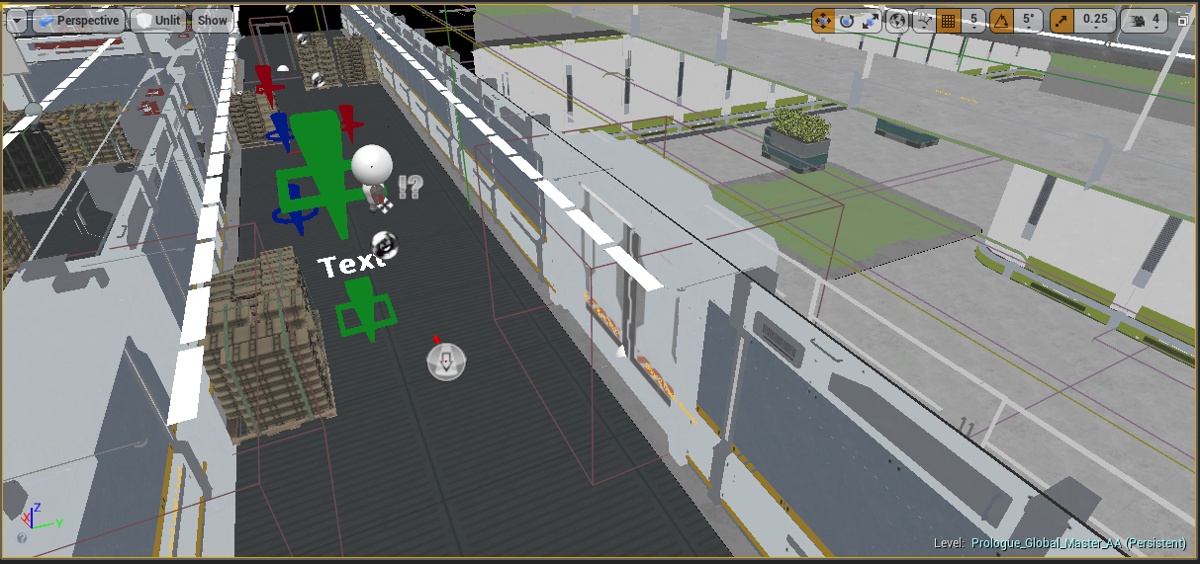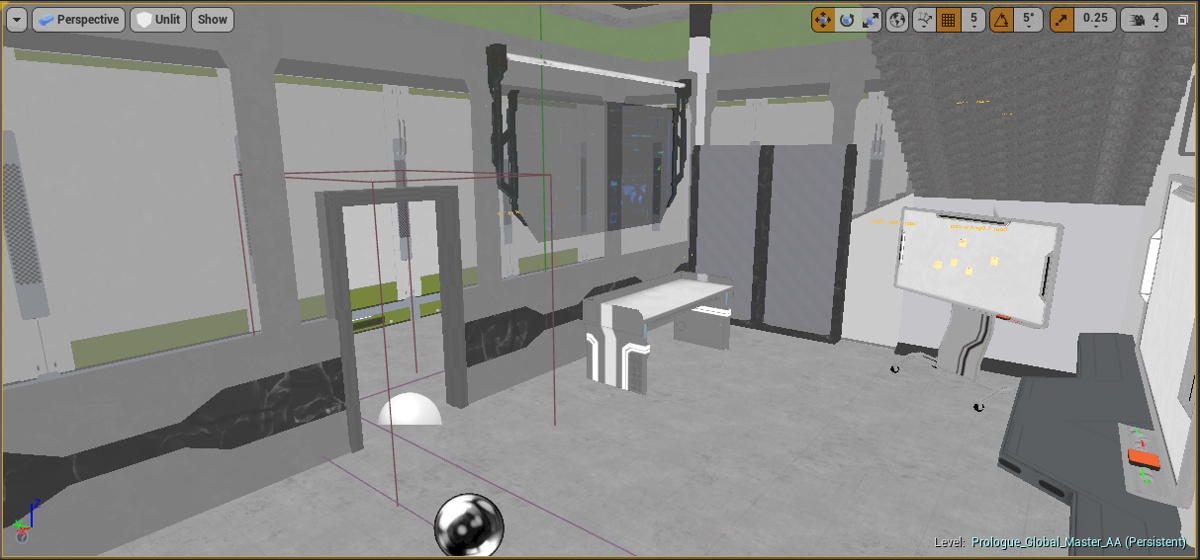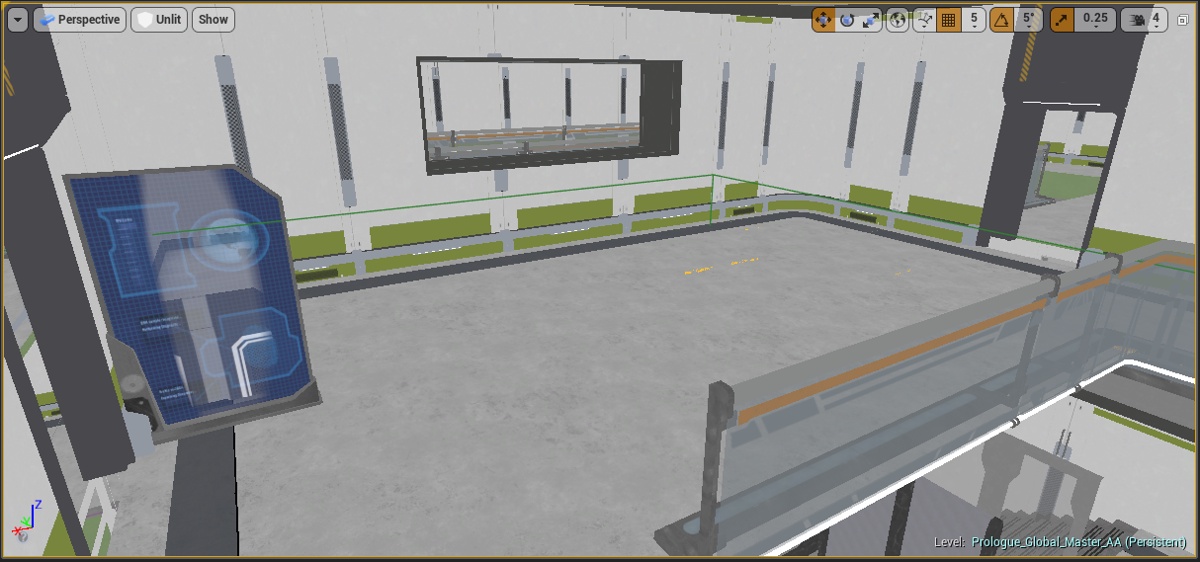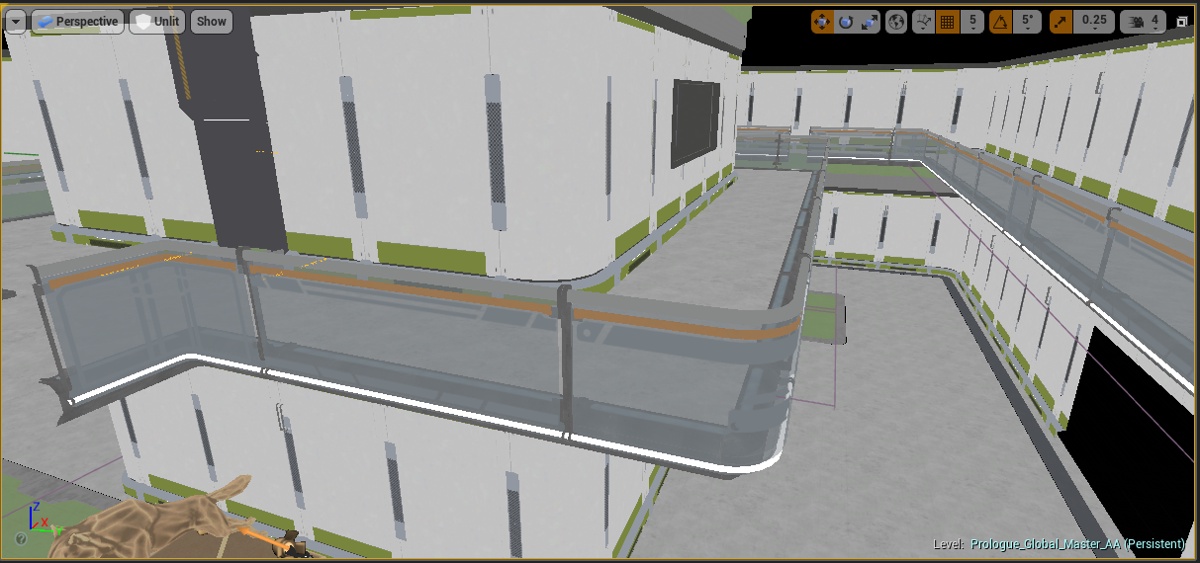 Motor Pool Entrance: This section is up from grabs as one our level designers recently dropped out that was working on it due to creative differences we'll either end up bringing a new level designer on to finish it or assign it to one of the veterans. If your interested PM me if your a level designer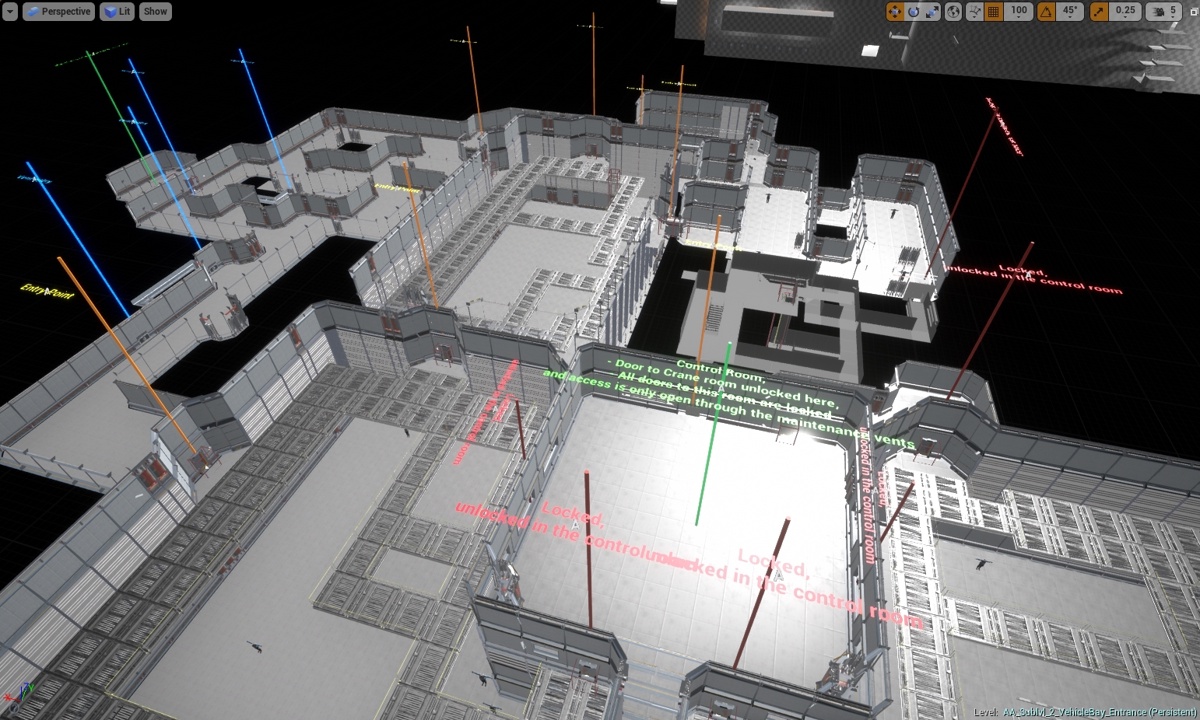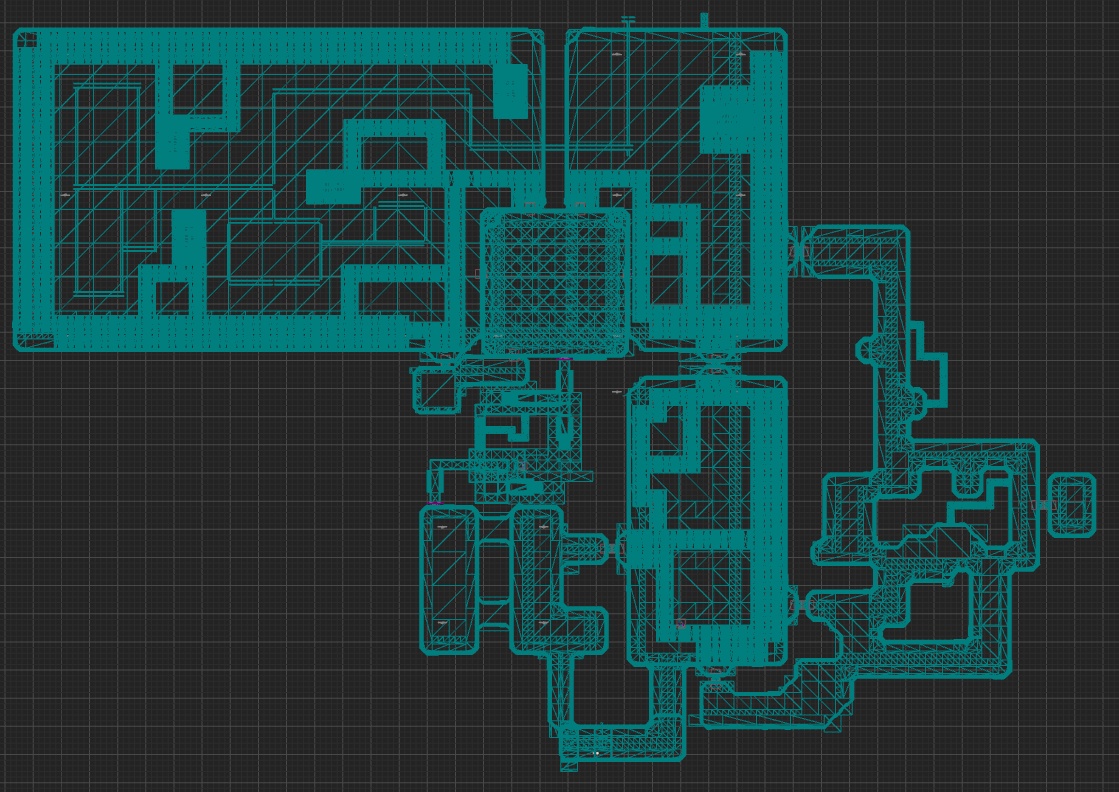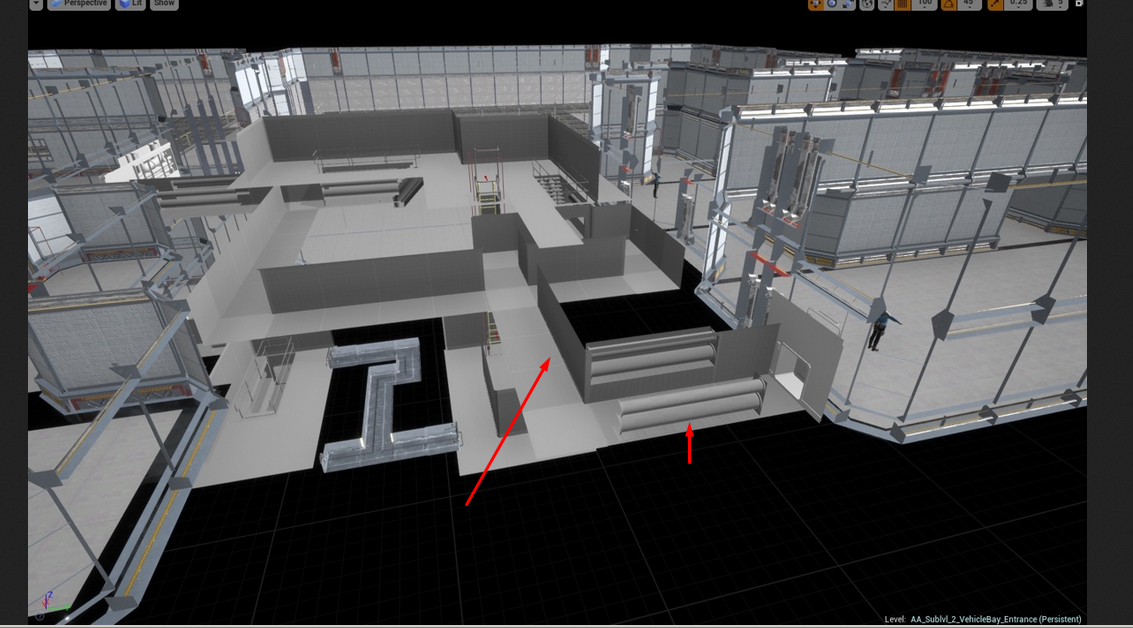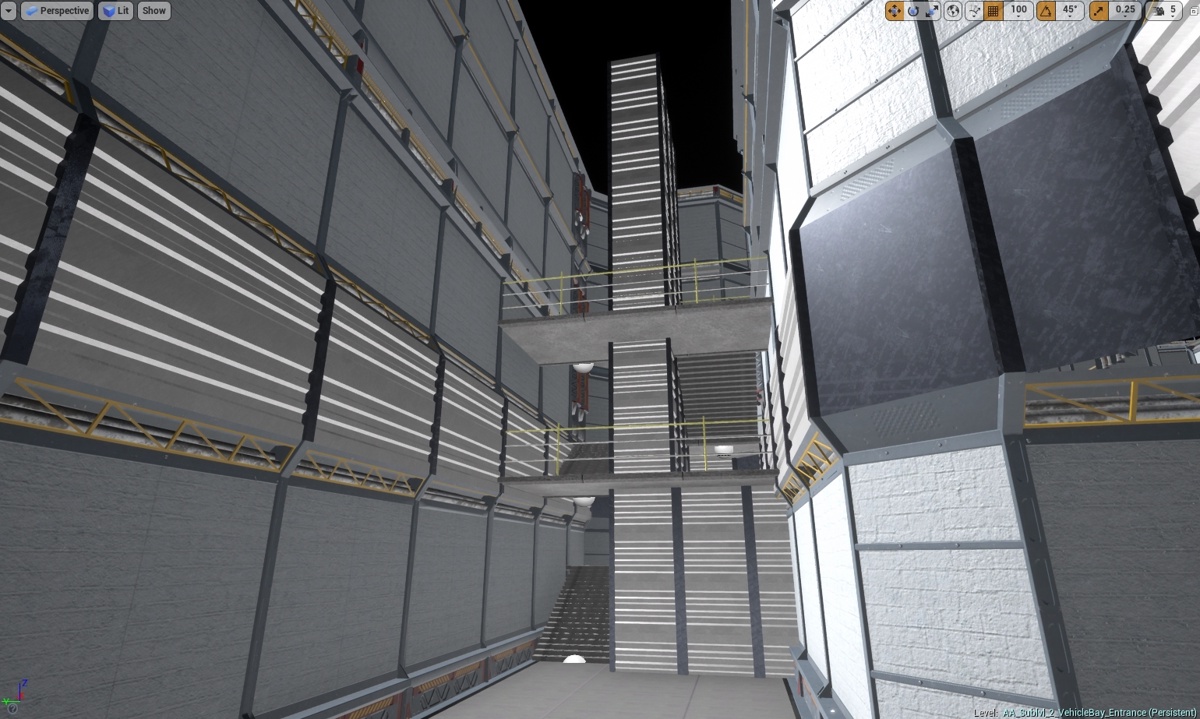 Discord and Dev Community Server (All are welcome!)
What we're trying to do by opening up a public discord for people that are interested in the game to talk to devs and follow news and to make a hub for our patreon to talk with us. If your supporter or pateron message a dev or post in the chat so we can verify it and give you the proper tag.
Recruitment:
Due to our game being a royalty contract. (You get paid after the game is released based on how much time and work you put in), we often have people drop out randomly at random intervals as life demands. For this reason we are almost always looking for new people to bolster our ranks and join the Fenrir Team.
If you are interested, please check our post here for more details.
Other Ways to Support our team
O and remember, buying the VR Missions helps keep our server infrastructure up helps us keep developing the game. It makes our lives as indie developers that much easier. If your not interested in the VR or already have it check out our Patreon by clicking the image below. Thanks for following us and we hope to have a solid release soon next year! Also we'll be looking for QA testers to test performance and gameplay! So watch Indiedb closely!