MoltenFury is a simulator/strategy game. In short, an alien race has taken root in a series of islands/archipelago, and in each map, you need to harvest enough uranium to build a nuclear weapon to defeat the enemies stronghold.
This is a player vs. computer game. Old skool :)
You and the computer have a home zone:
Here, there is a command centre on the left (which is where your final nuclear weapon is produced) - and to the right is a military barracks (can produce ground vehicles and aircraft).
You use your vehicles/weaponry to defend your base - and to also skirmish with the enemy.
in order to build the nuclear warhead required for each map - you need to harvest uranium (from uranium plumes that are dotted throughout the map):
To get to the uranium - you need harvesters and uranium processors:
Harvesters shuffle back and forth between the plumes and the processors do generate enriched uranium (which is then used to power your city and used as currency to produce more weapons).
In order to shuffle uranium and power cores around - you also have small autonomous bots:
These bots feed the various ground installations with the things they need.
With a working economy of uranium and power - you (or the computer) will build up the necessary power to build a warhead.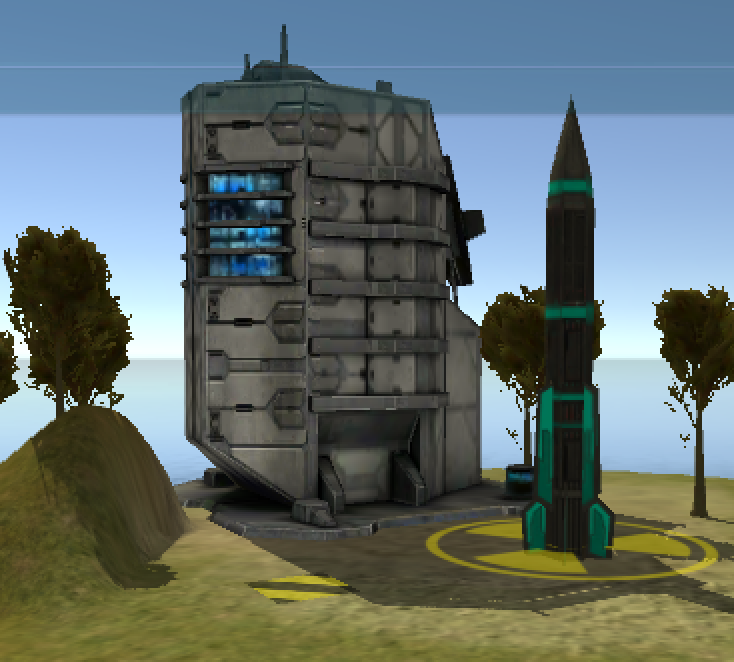 The computer is doing the same :) Maybe it will build one quicker than you???
And when you finally have enough uranium and power pods...
You launch: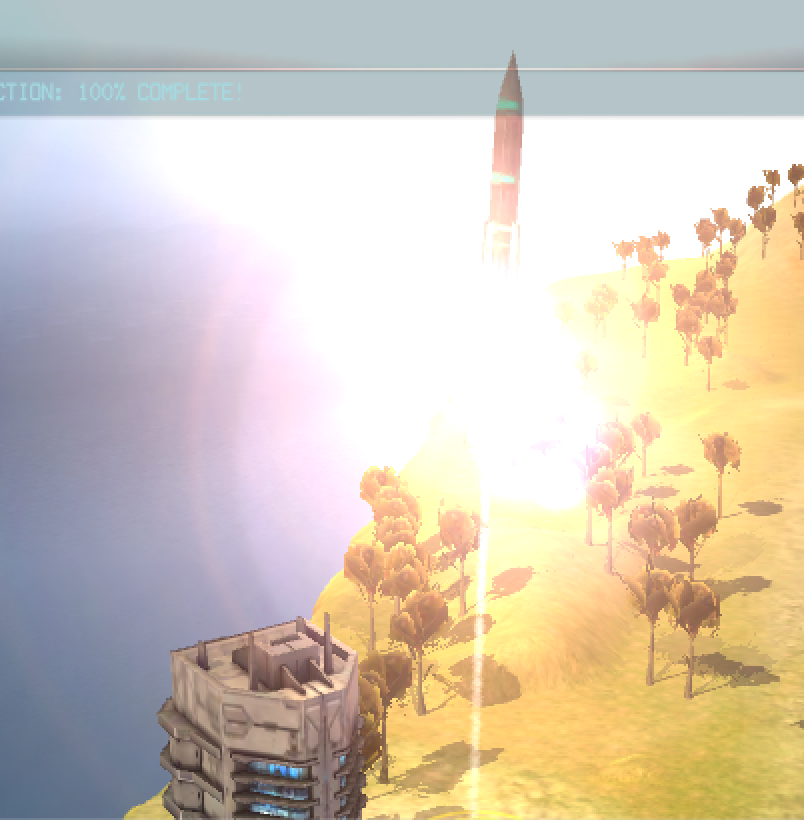 The warhead will fly overhead to cause mass destruction on your enemies base (and thus moving you to the next level).