Incoming stats system developments.
Clan Ranks
As you may or may have not noticed on our stats pages, the stats system now includes support for clans. You can find the Clan Ranks page within the Rank Stats tab, as shown below.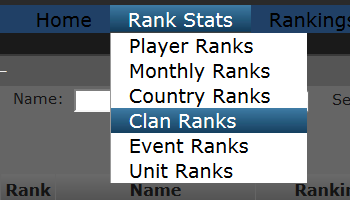 On this page, you will see the clans, its players, and their collective score, kills, deaths, and wins across the board.

Six clans have formed thus far, all taking applications unless otherwise stated by their respective leaders. Enlist today! Or even, go forth and form your very own! Registering your clan is easy!
NOTE: You must be signed in to our stats system to access clan creation. Hit the Sign In button placed at the top right of the page and sign in using your W3D Hub forum credentials.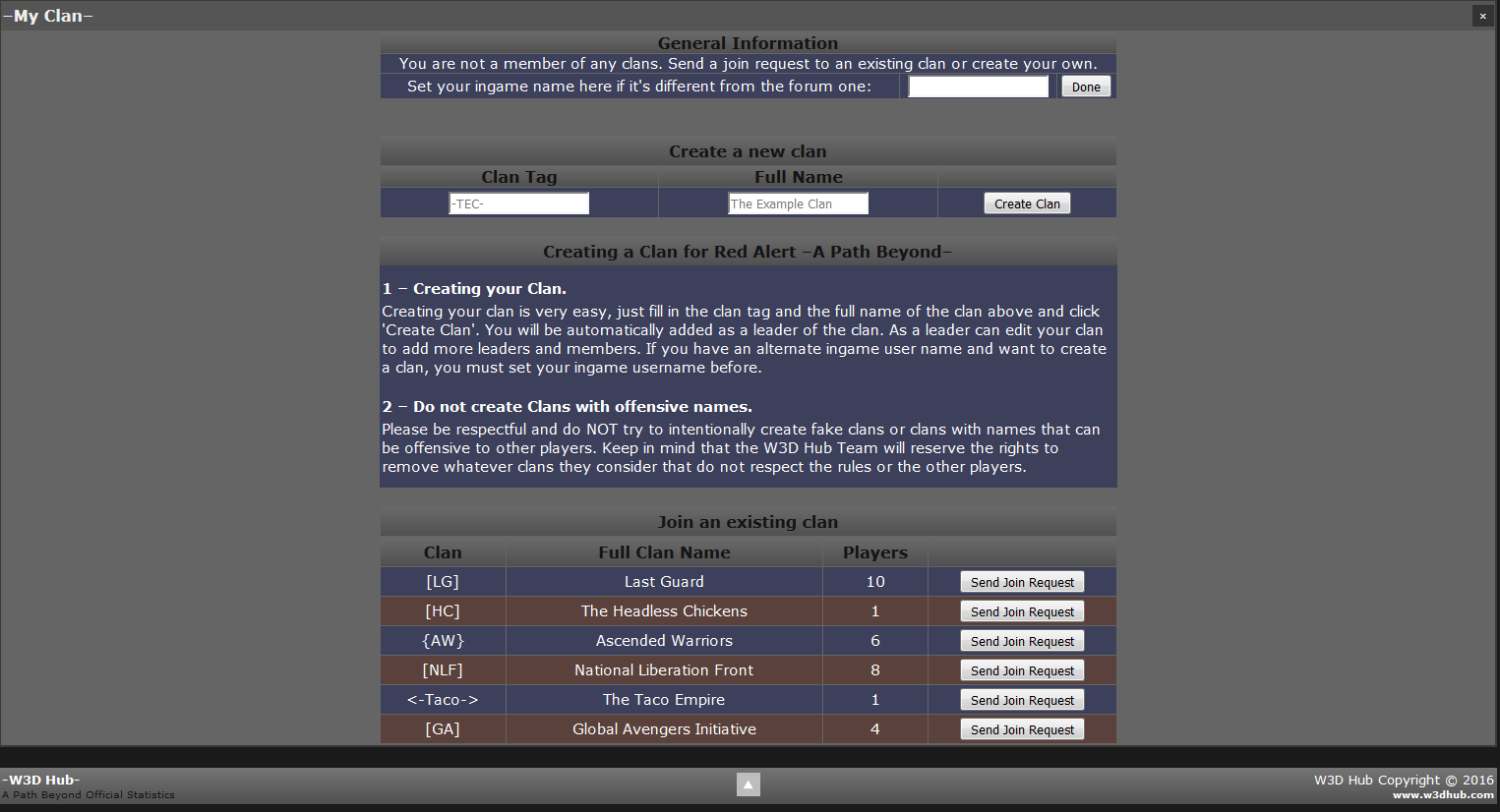 From this page, you are presented some options. First and foremost, set your ingame name in the General Information section in case it is different than your forum username so your stats can be recorded properly for yourself and for the clan.

Should you so wish you to, you can create your own clan! Set your clan tag as you see fit, set your clan's full name, hit the Create Clan button and you are done! You now lead your very own clan!

Alternatively, you may wish to join an existing clan. To the right of the current clans listed, you will notice the Send Join Request button. Hit the button and you'll see your request go through.

The respective clan leader may then accept your request and you're in!

Once set in the system, upon joining the server the host will announce your clan affiliation for all to see.

Clans show the true power of teamwork, and bring a new angle to the games that are played. Clans and coordination are a deadly combination. When members of the same clan end up on the same team, it spells trouble for the opposing team. And what then, if the opposing team has several members of a rival clan? Clan mates united makes for interesting and exciting matches! Clan warfare is brewing, and clan wars do not seem too far from the horizon. Will your clan reign supreme?
Unit Ranks
In more statistical news, Unit Ranks are also now integrated into the system.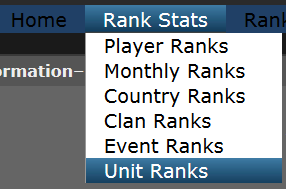 For each unit in-game, everything is now recorded. Times purchased, infantry, vehicle, and building kills, and total kills are all tracked.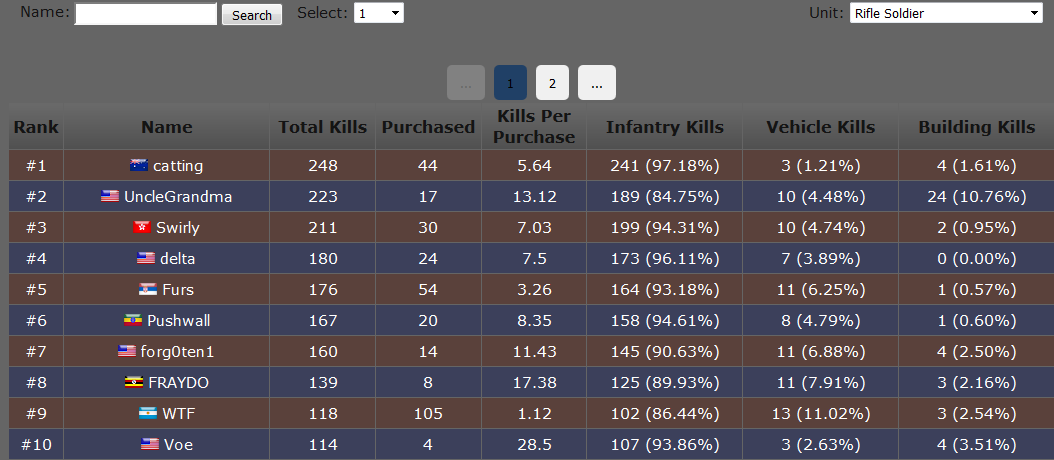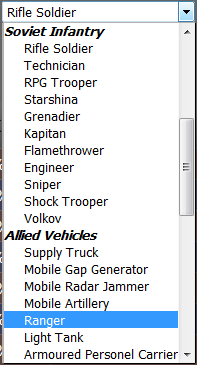 From Allied Rocket Soldiers to Soviet V2 Launchers, you can see how you rank against other players.

Beware of Killer Gap Generators.

Go forth and aim to be #1 in whichever unit of your choosing. Become the most deadly Medic, Sniper, V2 Launcher, or even Ore Truck! You will have some work ahead of you to nab the top rankings.
End
And there you have it! We hope you enjoy the addition of these new features to the stats system, and can't wait to hear what you have to say. Thank you to all for playing Red Alert: A Path Beyond and for your constant support, and thank you for your time.
Now get out there, clan up, and become #1!